Last night was one of the largest swings in emotion I've ever experienced. A great day of music in San Diego ended up developing into a nightmare as news broke about the shooting in Las Vegas.
Can't give blood in Las Vegas? Want to help out? Please consider donating to the Las Vegas Victims' Fund on GoFundMe.
---
Upon leaving CRSSD Festival last night I was in a state of happiness. I had just spent a weekend with some great beats and awesome friends and was heading over to Music Box for an After Dark Party featuring Cut / Copy and Chris Lake. Waiting outside the venue, my phone started to blow up with messages and notifications that there was an active shooter situation happening in Las Vegas, and my heart immediately sank.
I'll be the first to admit that in the past, many of the mass shootings did not hit me as hard as this one has. While my heart would go out to the families and friends of those involved and I would do my best to promote awareness and provide help, it never hit nearly as close to "home" for me as it did for others. This horrific attack in Las Vegas was different.
The closest I had ever been related to an active shooter situation in the past was during BPM Festival in Mexico, where I knew multiple people in attendance, many of whom were at the nightclub when that shooting occurred. The shooting at Pulse Nightclub was also heartbreaking, and with quite a few friends and team members in Orlando, that struck me, too. While both were tragic, the scale of this attack was much larger in size, and a much more concerning situation for me, as more than a handful of people I knew were there.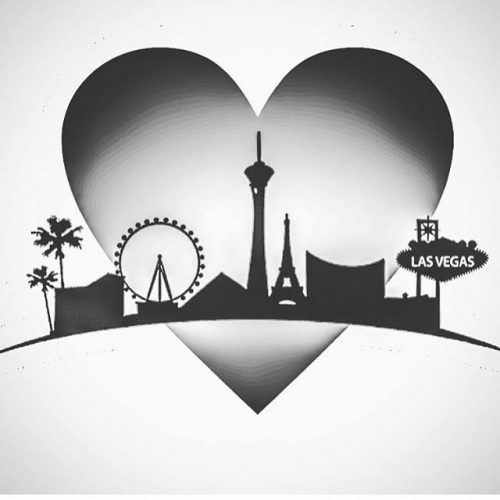 I don't know how to describe the sick feeling that took over my body, but I quickly realized that I didn't really want to be out partying anymore within moments of seeing the news develop on the screen of my phone.
Constantly refreshing Twitter as new information poured in by the second, a group chat with links to the police scanner and footage from people in Las Vegas, my mind was a blur as it soaked up the information in real-time. Tweets, frantic posts on Facebook, and people freaking out… it became difficult to figure out what was actually happening on the ground at Mandalay Bay.
We're living in an age in which everyone has a camera in their pocket, and it was evident as the videos began to surface. Footage showed gunshots and people screaming and running for cover who were completely unaware the shots were raining down from above them. The news described it as a "war zone" today, and that was accurate if you could bear to watch the footage.
My thoughts didn't jump to rationalizing what had happened, who the shooter was, or anything of that nature. Instead, I immediately thought of my friends who were in Las Vegas.
Friends of mine who live in the city, who were working that festival, and others who might be in attendance… I was just stunned. I began to scour every social media channel I could trying to confirm that my friends were safe, and slowly news began to surface that many of them were okay. A slight comfort in the chaos, but it only put a band-aid over the sickness I was feeling.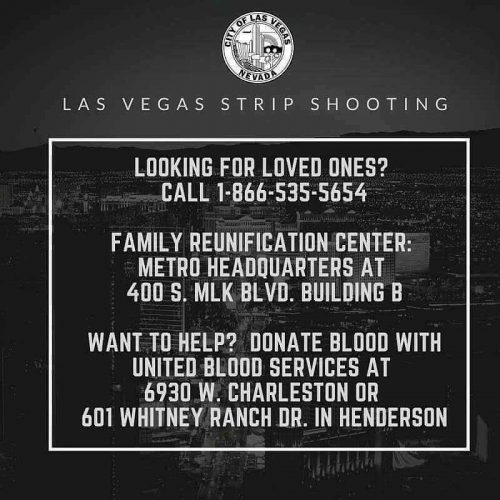 You might not realize that the music and festival communities are heavily intertwined, regardless of genre or event.
While regular attendees don't normally spend more than a few minutes interacting with the staff or volunteers at the events they attend, that isn't the case if you happen to be someone who frequents them. Instead of just being the person who is scanning your ticket or working in production, they quickly become friends, too.
Aside from those who were working the event, there were plenty of people who I know in Las Vegas through many of the different communities I've found myself involved with over the years. I met many of them through groups for EDCLV, but many others had relocated for jobs or just simply were friends I made over the years of visiting the city. Thankfully they were all safe too, and I'm counting my blessings about that.
While my friends were safe, other innocent people were not. Over fifty people were killed and hundreds more were injured in the attack. It was and is truly a horrible and terrifying situation
Now, I'm sure that many of you reading this have been to Las Vegas at some point in your life. Whether you were attending a festival like EDC Las Vegas or Life Is Beautiful, or just celebrating a birthday with some friends, Las Vegas is a common destination for anyone looking to have a good time.
The city has opened its arms to welcome many people from all over the world over the years and continues to do so even in the wake of this tragedy. They have come together to give blood, support their community, and work through this dark mark on their hometown. Do everything you can to support them, as well.
Want to help? Head to a blood donation center and help save a life!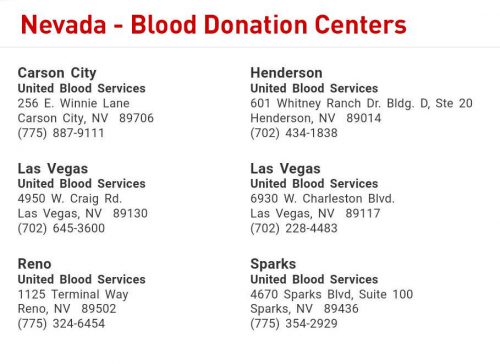 I know that this tragedy hit home for many of us, whether you're involved the industry or not, and I implore you to stay strong.
Something I noticed was that many posts began to fly up on my feed with a general feeling of uneasiness about visiting Las Vegas or attending future events in the city. I saw it mostly in the groups with regard to EDC as the questions and comments began to flood in saying things like, "Should we be worried about safety at EDC in May?" and, "I'm feeling uneasy about attending this year, could something like this happen again?".
Looking back at the past events that have hit the community hard, like the shootings at BPM Festival and Pulse Nightclub, the one thing that we all did was move forward. We continued to attend events and festivals, we continued to find love and common ground with each other, and we continued on with our mission of making the world a better place. We did not forget those events; they still hurt, but we pressed on.
Personally, I will not let acts of terror make me change the way I live my life.
This mass shooting was tragic, and yes there is always some sort of chance that something like this can happen. I firmly believe that regarding EDC Las Vegas everyone involved, from Insomniac Events to the Las Vegas Police, will do everything in their power to keep us as safe as possible.
Please, do not let this attack strike fear into your heart and allow it alter your lifestyle or plans.
I would love to sugarcoat the problems facing the world today and tell you all that it will never happen again or that you're entirely safe, but I cannot do that. There is always a risk you take in everything you do or anywhere you go in life, and that is just a straight up fact.  That being said, the chance of this happening to you is not nearly as large as you may think or feel, and worrying about it to the point of isolation won't fix a thing.
Changing your lifestyle, altering your plans, removing yourself from the public world: these are all things that those who are malicious and carry out attacks like this want you to do. Instead, I ask you to continue moving forward in your life and stay level-headed. Find ways to help promote a positive change in the world and do what you can to help make this place a better one.
Do not be afraid, do not let this attack allow for your confidence to waver in the authorities and festival promoters, and do not let this change your life.
Tell your friends and family you love them and cherish every moment you can. I love you all. Be safe.