Ultra Japan is less than two weeks away, so now is the time to secure your tickets, form your squad, and start debating your daily schedules of artists!
---
Ultra Worldwide continues to expand its festival empire and one of its newest shining stars is Ultra Japan. For the festival's fourth edition, our friends at Ultra Japan have created a brand new LIVE Stage and stacked it with absolutely huge artists, which we covered when they dropped the phase two lineup and daily schedules.
If live acts aren't your cup of tea then fear not – the Ultra MAINSTAGE and the RESISTANCE Stage both have equally huge lineups that will surely quench your thirst for funky beats, heavy basslines, and earth-shaking drops.
For those of you that know who you are going to see, take a peek at my picks to see if we are on the same page; for those of you who aren't quite sure yet, you should definitely check out my recommendations because I've selected some of my favorites for each of the different flavors that Ultra Japan is offering this year.
Tickets are still on sale (but almost sold out!) and available exclusively via ultrajapan.com.
Bryan's Top Picks at Ultra Japan 2017
---
Porter Robinson
Facebook | Twitter | SoundCloud
For me, this is the main event… not just because I am a huge fan, but also because it is rumored to be the end of an era.
If you've heard of Porter Robinson then there's a good chance that you know him from Shelter, his musical collaboration with Madeon that was paired with a six-minute animated music video that Porter jointly produced with Japanese animation powerhouse A-1 Pictures over the course of an entire year. However, perhaps you know him from before Shelter and, if that's the case, then oh boy are you in for a treat at Ultra Japan.
Way back in 2014, Porter released his Worlds album, which peaked at #18 on the Billboard 200. The Worlds live performance is almost exclusively tracks from the Worlds album that have been accented with live instruments and vocals by Porter as well as amazing visuals by Ghostdad.
Over the years, Porter has continued to refine and develop the Worlds live performance by adding in new visuals from Ghostdad, new tracks like "Shelter", and hidden tracks from the album such as "Shepherdess" (available only on the vinyl version). Well, rumor has it that this may be the last Worlds live performance ever, so don't miss out on what may be your final chance to shed a tear or two to this work of art!
---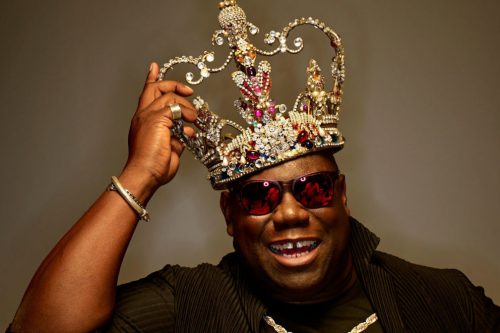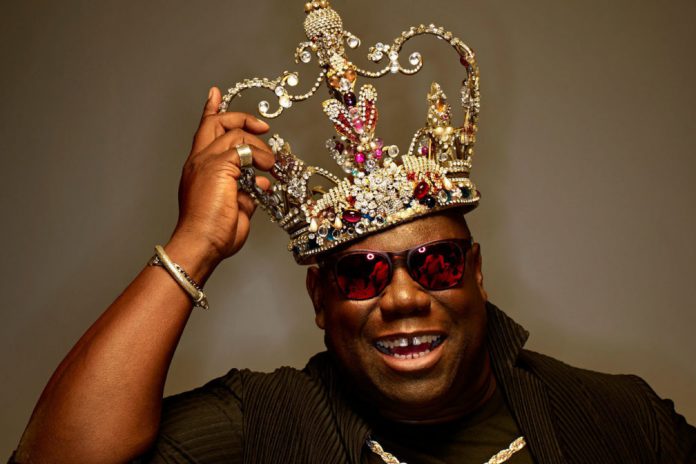 Carl Cox
Facebook | Twitter | SoundCloud
Oh yes, oh yes! Carl Cox, a mainstay at Ultra Music Festival in Miami, is coming to Ultra Japan!
To say that Carl is a legend would be an understatement, as he has held some of the biggest residencies on the planet and has played at just about every major festival in existence. At Ultra Japan, he'll be headlining the RESISTANCE Stage alongside other house and techno heavyweights such as Joseph Capriati, Sasha b2b John Digweed, Seth Troxler, and many more. Carl never disappoints and will surely be a great option to close-out your festival on Monday night.
---
REZZ
Facebook | Twitter | SoundCloud
REZZ is an exciting artist to watch right now: young, female, and a mau5 protégé (whom she also claims as an influence).
A production machine, REZZ recently dropped her first album Mass Manipulation after putting out three EPs in two years, first on Skrillex's OWSLA and then with deadmau5's mau5trap records. Known to play songs by Bassnectar, Zeds Dead, and other dubstep gods in her live sets, she is sure to appease the bass music fans at Ultra Japan and I have a feeling that she might convert some new "members" to the Cult of Rezz.
---
Empire of the Sun
Facebook | Twitter | SoundCloud
Heading back to the LIVE Stage (right after Porter Robinson on Saturday night), my next pick is one that I must admit that I am not overly familiar with: Empire of the Sun.
While I know a few of their songs, including their hit "Walking on a Dream", Empire of the Sun is one of the few major artists at Ultra Japan that I've never had a chance to see perform live, and the operative word here is perform. The general consensus is that their set will be quite the theatrical experience so I have decided to keep them at the top of my list.
---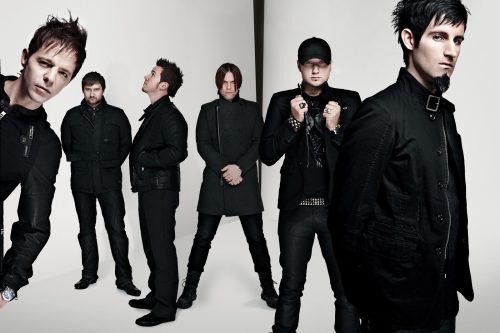 Pendulum
Facebook | Twitter | SoundCloud
Perhaps you know them by their newer dubstep alias Knife Party, but Pendulum is about as old school as it gets.
This legendary drum and bass band played their first full live set together in 5-6 years earlier this summer at Ultra Korea and then embarked on a non-stop festival tour, which will culminate in their final show of the tour on Monday night at the LIVE Stage. Who knows when they will decide to tour again as a full band so I would recommend that you don't miss this incredibly rare opportunity. Oh, and don't forget to check out Knife Party, who will be dropping their crazy dubstep tracks on Sunday night at the Ultra MAINSTAGE.
---
Connect with Ultra Japan on Social Media:
Website | Facebook | Twitter | Instagram | YouTube
Featured Photo Credit: Ultra Japan