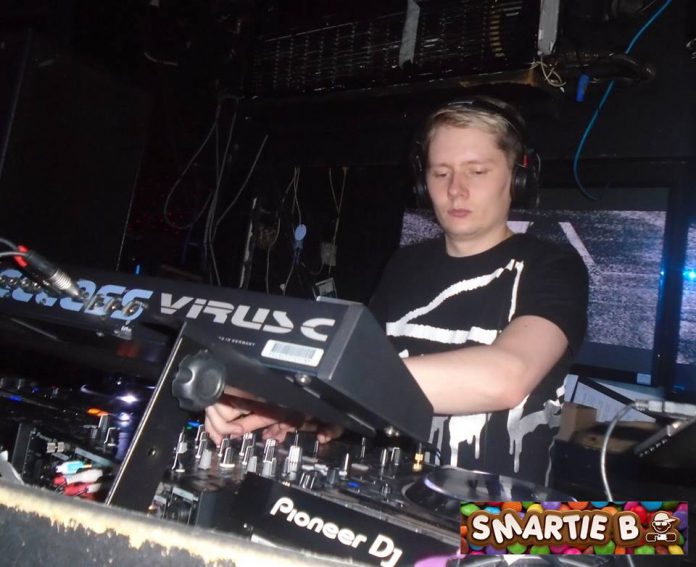 Have you ever had a spontaneous adventure that turns out to be one of your best memories? That was my exact experience at Craig Connelly's One Second Closer event.
---
Being based in Los Angeles means I'm not always up-to-date with worldwide club events. Luckily, I planned a grand vacation with my sister which would have us staying in London for some time. Though I've listened to Craig Connelly for a few years, and he has come to play in Los Angeles, the stars never aligned in such a way that would let me see him play live. I wasn't aware that I'd be able to see him when I left for Europe, but once I realized he would be playing in London and tickets were still available I refused to let this opportunity pass me by. This event became one of the highlights of my trip, and I'm definitely glad I attended the show.
Locating the venue itself proved to be a mission, but I was determined to find Lightbox.
It was easy to get to the area of Lightbox London from my location near Tower Bridge, however, once I arrived at the Vauxhall tube stop finding the venue was a bit tricky. After walking around for an embarrassing amount of time, I finally found the lone door in an underpass. Once entering, I walked through a metal detector, had a quick bag search, and finally arrived.
London's Lightbox is a multi-room venue that is able to run simultaneous events throughout the evening. Once I walked past the outdoor area, I was inside the room housing the One Second Closer event. The area itself was more compact than I imagined, though that lent itself to a very intimate feel, yet at no time did the venue feel crowded.
The only issue I ran into at the venue was with the bar. Unfortunately, they were unable to take my international credit card due to the required signature. Thankfully there was an ATM on site which was available to use, but the ATM was unable to read my card as well. After much frustration, I came to peace with the fact that there would be no bar action in my future that night. Right when I gave up hope, my friend Ann whom I at Luminosity and was able to sort out the money bit. The drink prices were reasonable and the bar carried the usual array of beer and spirits.
The lineup for this event was impressive.
The event ran from 2:30 P.M. to 10:30 P.M.; daytime raving in all of its glory. The night began with Lisa Heart and included sets from Ed Lyman, Lewis Duggleby, Dan Dobson, and WIll Rees. Though I had every intention of arriving earlier, my previous night at Ministry of Sound coupled with other events led me to arrive during the midpoint of Rees set.
One of the aspects that set this event apart from others was the inclusion of live vocalists.
Connelly included many of the vocalists that were featured on his debut album. Throughout his three-hour performance, the audience was graced by the likes of Emma Connelly, Kat Marsh, Renny Carroll, Gavin Beach and the legendary Sue McClaren. Though the performances were very good, there were numerous technical issues during the vocal portions. At times it appeared the vocalists could not hear themselves, and there were issues with feedback and syncing too.
Overall though, it was still a fantastic experience to hear these illustrious voices belting out tracks I've played on a loop for months. I personally loved hearing the audience sing along to their favorite songs. A definite highlight of the live performances was seeing the love between Connelly and his sister Emma. Emma sings the second track on the album, "We Are" and was the first vocalist that performed. Once Emma completed her track, Connelly beamed with pride and she came over to give him a loving high-five.
Connelly himself played a set that was full of passion and looped in older tracks with new releases.
He looked completely in his element and the audience was eating up everything he served. I've often felt the sorrow, excitement, grief, and joy in many of his tracks and I admire that many of his songs are thick with emotion. Throughout his three hour set, he was able to weave all of those feelings and have the audience fully share his experiences.
As someone who has followed his career for a few years, I loved that Connelly did not focus purely on his most recent tracks. He started his set with "Alive" the effervescent opening track from his debut CD, and from there he steered the audience down a river of emotions. Hearing everything from One Second Closer coupled with tracks such as "Decibels" and Connelly's remixes of "Orbion" and "Empire" were fantastic. Fans could not have been disappointed by the track selection and it was clear that Connelly was fully able to control the journey. Furthermore, throughout the night Connelly showed off the masterful flow of his transitions and mixing.
Interested in hearing more about Craig Connelly's debut album? Check out our review of One Second Closer!
Was it worth the extra fees to add an extra night in London to see Craig Connelly? Absolutely!
What was better than the actual music was the feel of the room. It was easy to tell that those that came were clearly fans of Connelly's overall sound. Additionally, many friends of Connelly were there to support. This support included his sister and his girlfriend Ally, who is also a DJ. The room was overflowing with love as attendees sang along to multiple songs and danced through his entire set. A touching moment was hearing what must have been the entire audience sing along to Craig's recent smash hit, "How Can I." The vocalist, Jessica Lawrence was not present, but it did not matter as the audience knew each and every word.
As someone from a completely different continent who traveled to the event alone, I never once felt out-of-place. I'm happy I did not miss out on this and am delighted to hear that Connelly will be back in Los Angeles later this month!
A special thank you to Smartie B Photos for allowing us to use his photographs in our review.
---
Connect with Craig Connelly on Social Media:
Website | Facebook | Twitter | SoundCloud | Instagram
Featured Photo Credit: Smartie B Photos