HARD Summer boasted of having a diverse lineup this year but failed to highlight the women playing the event. Want to know more about them? Well, we've got you covered!
---
Where did the idea of highlighting the women of HARD Summer 2017 originate? Well, let's go back to May 2017 to when the HARD Summer trailer dropped. In this video, Gary Richards made sure to highlight his mission to include more female-presenting artists to the lineup. Articles and information about the lack of female representation in dance music, particularly on festival lineups have been circulating in the most recent years. Thus, it's easy to see why Richards made this one of his priorities.
We loved that the video talked about the misogyny in the industry and some of the ridiculous requests women in the industry receive from photographers and management. However, it was still presented through the male lens. In fact, the video did not highlight the female DJs Richards boasted about seeking out. Instead, prominent male DJs dressed as women to help them understand what it's like to be a woman in the industry. Unfortunately, only a small fraction of women on the lineup even appeared in the video. Even when the women were on-screen, they weren't highlighted. They were mere accessories.
What we anticipated was information and representation in the video, but unfortunately, that's not what was presented. In lieu of that missed opportunity, Lisa, Sydney and I decided to highlight the women of HARD Summer 2017 ourselves.
It is important to note that they are DJs, not "just" female or women DJs – they are artists, producers, label-owners, and even doctors, and we're highlighting them today in response to the lack of representation in HARD's video.
August 4, 2017 5:32PM PST – UPDATE: We want to apologize for unintentionally leaving Jubilee off the list. She is now included in the roster below.
The Women of HARD Summer 2017
---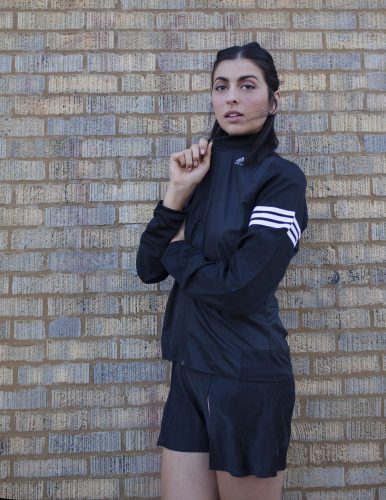 Anna Lunoe
Facebook | Twitter | SoundCloud
A personal favorite of mine, Anna Lunoe is an Australian DJ known for her killer collaborations with big names like Flume and Sleepy Tom. I first heard of Lunoe about five years ago when, coincidentally, "I Met You" was released. Since then she's made quite the name for herself and has performed at festivals such as Coachella, Lollapalooza, and even HARD Summer.
Lunoe is also the mastermind behind HYPERHOUSE, her weekly radio show on Beats 1 and Apple Music. This powerhouse's most recent release is a single entitled "Godzilla" and features catchy vocals paired with funky, hard-hitting beats that her performance will undoubtedly be full of this weekend. It's going to be a set you won't want to miss!
---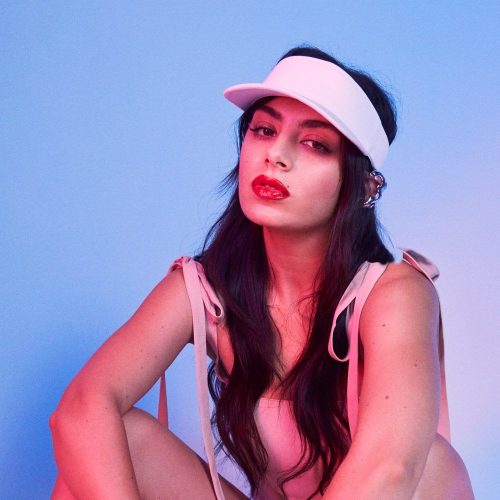 Charli XCX
Facebook | Twitter | SoundCloud
One of the non-DJ acts at HARD Summer this year is Charli XCX. Her performance will be a welcome breather to those looking for some pop music at the event. Her songs, "Boom Clap" and "Break the Rules" have such catchy choruses that the crowd will find themselves singing along. After a difficult time of pushing out her third studio album, Charli recently released her mixtape, "Number 1 Angel" featuring vocal contributions from MO, Abra, cupcake, Raye, and Uffie.
Her mixtape might have the same pop sound but Charli's ability to write catchy lyrics remains, as showcased in the track "ILY." If you end up liking her performance at HARD Summer, Charli XCX will also be opening for Halsey's Hopeless Fountain Kingdom World Tour.
---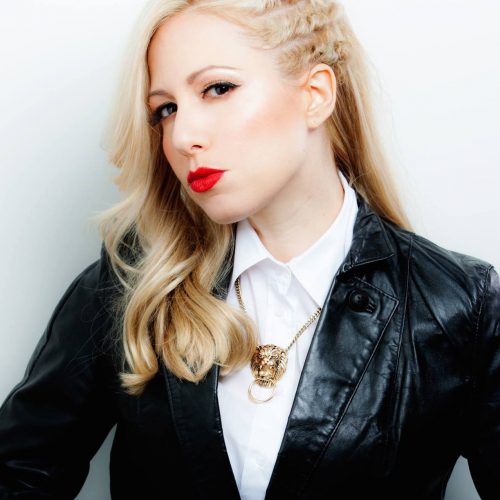 Colette
Facebook | Twitter | SoundCloud
DJ Colette hails from the Windy City. She not only DJs, but she also keeps her style fresh by using her vocal chops to lend her voice to her tracks.  She came on the scene in the 90s and worked with fellow HARD artist, DJ Heather, to create an all female super group with one additional member. You know they have both been in the game for years as they came from the era when electronic artists' names all began with "DJ." Colette is a staple in the Chicago scene and is sure to bring the underground to the HARD stage.
---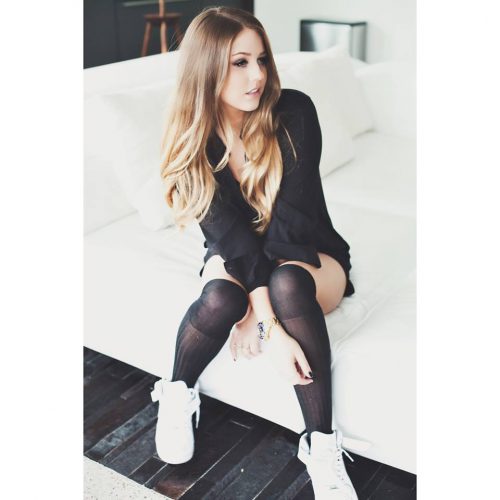 Cray
Facebook | Twitter | SoundCloud
Canadian-born, LA-based Cheney Ray, known as CRAY, is making her way up the ranks of DJs to watch. She's known for her trap beats and infusing her own vocals with her tracks. She's also affectionately referred to as the "Trap Queen." CRAY has worked with a few of the other DJs on the list as well. She joined Anna Lunoe's HYPERHOUSE Fall Tour in 2016 and played alongside Nina Las Vegas on portions of Nina's US tour.
---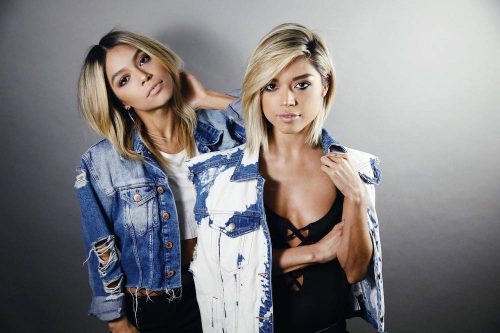 Deux Twins
After deciding to pursue their music full-time back in 2015, the Deux Twins signed with SKAM only a year later. Don't be fooled by their short, blonde-girl exterior: these girls' sets are a gift sent from hip-hop and trap heaven. They pride themselves on packing a punch and their very first SoundCloud release last year, "How We Deux", showed everyone that these girls aren't messing around. You'll be able to see just how these two "deux" this Sunday, so don't miss them!
---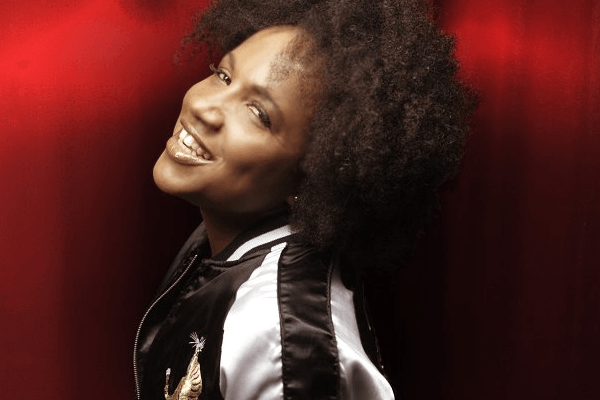 DJ Heather
Facebook | Twitter | SoundCloud
Heather Robinson, also known as DJ Heather, has been hailed the queen of the Chicago house scene for years now. She's jumped cities like she's jumped genres, mixing soul with dance with hip-hop at venues worldwide. It's rare to find a DJ with such limitless musical boundaries and Robinson's ability to read the room and match her sound according to the mood is unlike any other. If you're a lover of all genres with a particular taste for house music, DJ Heather's set is the one you're going to want to catch.
---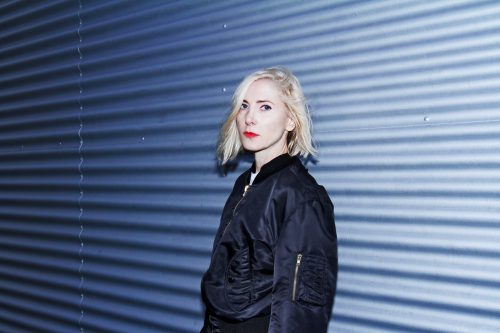 Ellen Allien
Facebook | Twitter | SoundCloud
We don't often hear Intelligent Dance Music (IDM) on the stages of US dance festivals, but that's not going to stop Ellen Allien. The IDM and techno focused German DJ is one of few that is synthesizes these two genres to create a glorious experimental output. Allien has also stated she is heavily influenced by growing up in reunified Germany. You can see the influences in her album titles and hear it in the inclusion of German lyrics in many of her songs. Any attendee interested in a more experimental type of sound should definitely check her out.
---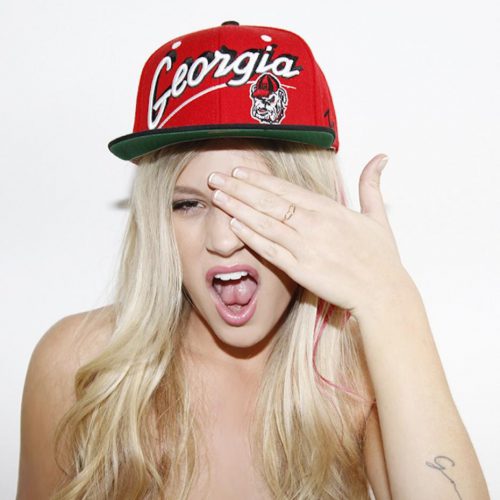 GG Magree
Facebook | Twitter |SoundCloud
Move over boys, a new trap artist is in town. GG Magree has been on fire ever since she was featured on Zeds Dead and NGHTMRE's "Frontlines" and she's just getting started. This Australia native is guaranteed to blow up HARD's speakers this weekend and you're going to want to be there to witness it yourself. There's a reason she'll be joining NGHTMRE for his Australian and New Zealand tour and why Yellowclaw, Jauz, Dillon Francis and more have already requested she join them for their tours as well. It's refreshing to finally see more girl power within the trap and bass scene and there's no one else we'd rather see bring it than this babe.
---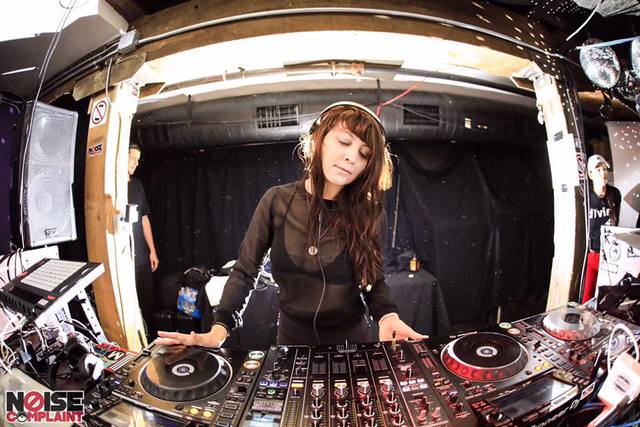 Gina Turner
Facebook | Twitter | SoundCloud
Gina Turner is another veteran of HARD events. In fact, she was on Holy Ship 8.0 this year. She not only plays house and techno music in her sets but also teaches yoga. Based on her set from the Holy Ship, I loved her song selection dictating the vibe for her sets. Most DJs tend to play to the crowd but Turner is not that type of DJ. Her song selections are not poppy but a type of dark house sound that fits well with any techno track she plays. I'm looking forward to what vibes she'll be making for HARD Summer.
---
J. Phlip
Facebook | Twitter | SoundCloud
One of the most respected DJs in the game, Jessica Phillippe, better known as J.Phlip is another Chicago native heating up the decks. Despite moving around from San Francisco and Berlin to other locations, J.Phlip has retained her Chicago realness. This is heard through her clean transitions, amazing mixing, and gritty sounds. She's worked with the best of the best and is part of the highly revered Dirtybird Records family. Check out her tech-house banger "Say My Name", which was a track that helped her gain notoriety and respect among fellow artists.
---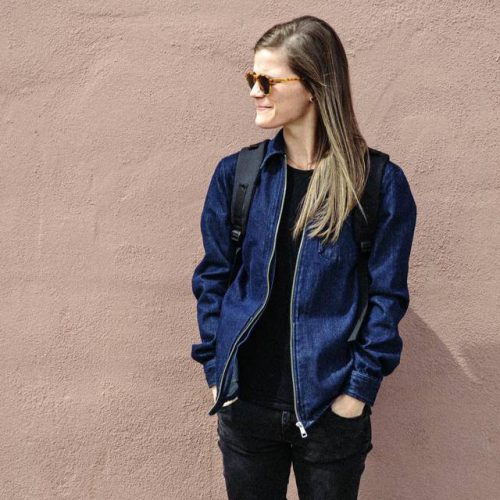 J.Worra
Facebook | Twitter | SoundCloud
One of the newer talents on the lineup this year is J.Worra from Chicago. Lately, she has opened up for Destructo on his "Renegade" tour. Her newest track, "Alrite", is a bass and synth heavy track with sprinkles of unique sound bites that sound like wobbly sirens. I like her ability to create music using different sounds rather than beats. In some of her own songs, a different sound becomes a hook in the song, then a chorus. Check out her EP, "Oh, Wonder" to listen more J.Worra.
---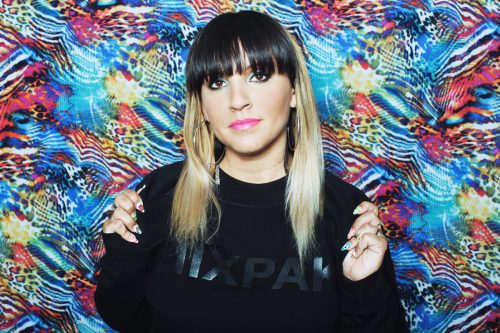 Jubilee
Facebook | Twitter | SoundCloud
Jessica Gentile, known in the music world as Jubilee is one of Brooklyn's hottest DJs. She has the energy and sass of the psychic mutant of the same name and brings that to every set. You never know what you'll get with Jubilee as she can effortlessly mix grime with dancehall and add in house, techno and everything in between.
---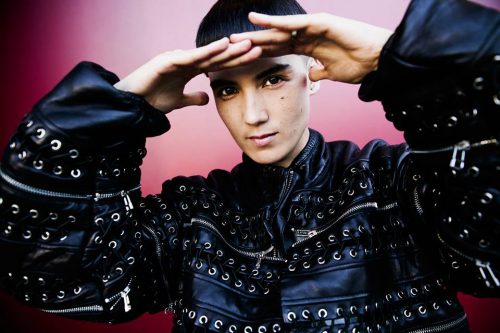 Kim Ann Foxman
Facebook | Twitter | SoundCloud
If you haven't heard of New York's Kim Ann Foxman yet, be sure to do so before planning out your weekend schedule. Not only are her lyrics original, her sound is unlike anything you've ever heard. It is both dark and mystical, conjuring up images of dimly lit warehouses and fog machines but also disco balls and glitter.
She currently holds a residency at Brooklyn's Good Room, but luckily for you West Coasters, you'll be able to catch this house goddess in LA come Sunday. Additionally, she heads her own label, Firehouse Recordings, and has worked with fashion labels as varied as Dior Homme and Adidas.
---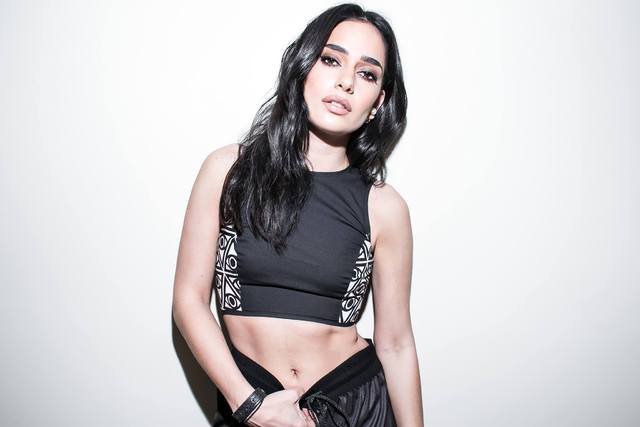 Kittens
Facebook | Twitter | SoundCloud
Mentored by Usher in the ways of music production, Kittens will bring her "A" game to HARD Summer. Her recent track with Tommy Trash ,"Nasty", is a dance-friendly, energetic track that differs from her usual hip hop style. Her HARD Summer set list will probably feature heavy rap and future, with some low grinding electronic beats.
---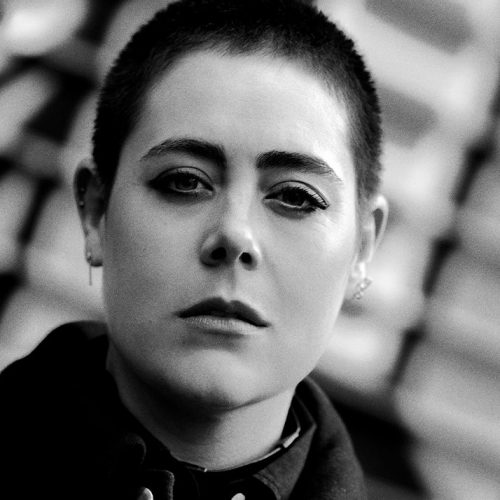 Louisahhh
Facebook | Twitter | SoundCloud
Another techno gem on the line up this year is Louisahhh, real name Louisa Pillott. She's not only a DJ but also the co-founder of RAAR, a "techno label for punk rockers, a punk rock label for techno-heads." Louisahhh's album, Shadow Work, features her own vocals that fit perfectly with her own melodies. There are moments on the album that feel as though her vocals take over and shadow the melodies itself or vice versa.
I found her track "Change" the most enjoyable for its techno sound that slowing evolves halfway through with added 80s beats. Like Turner, Louisahhh's music has its own essence and vibe. From checking out her videos on Facebook and set lists on SoundCloud, I love Louisahhh's ability play darker, electronic techno beats to lighter techno music that is club friendly.
---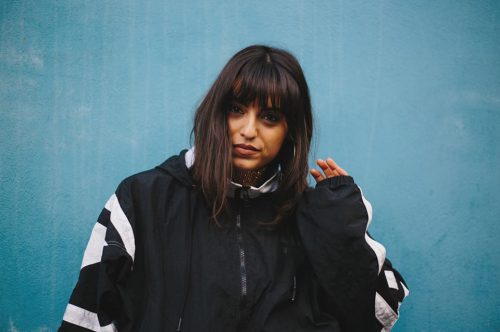 Madam X
Facebook | Twitter | SoundCloud
Madam X is a big name and fixture in the underground club scene, primarily across the pond. Her DJ style is dynamic and she throws down a hodgepodge of grime, techno, bass, garage – which is particularly big in the UK dance music scene. Something I love and respect about Madam X is that she's fiercely outspoken and very involved in her local scene.
She co-founded a Manchester club night to showcase local talent, had a series of BBC 1Xtra residencies, and has hosted her own shows on BBC Radio 1, Rinse FM and NTS. As if that wasn't enough, she also heads her own label, Kaizen.Fans of that grimy UK garage feel will love what Madam X will be throwing out at HARD.
---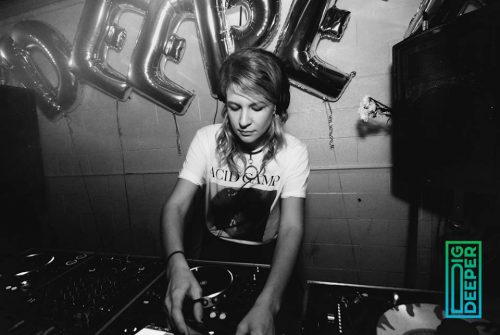 Masha
Facebook | Twitter | SoundCloud
Serbian DJ Masha is known for cultivating a more underground deep house sound. She is a co-founder and resident DJ at Dig Deeper LA, an LA-based party series, and has opened for numerous DJs including The Black Madonna. Maha brings her love of various cultures and languages to her music which gives her a very worldly sound. Though she spends a lot of time behind the decks, interestingly enough, she is also a full-time physician! She's able to balance two things she loves and makes it work, which is extremely inspiring.
---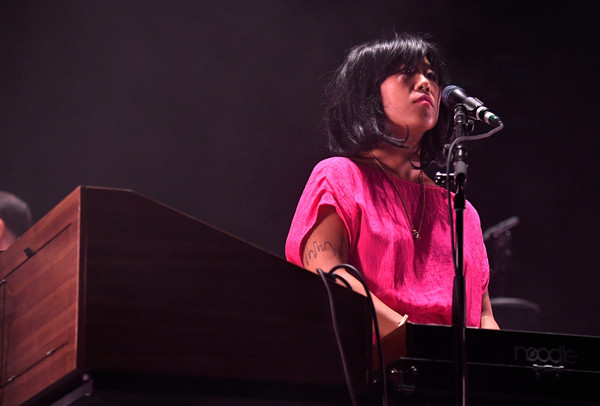 Nancy Whang
Facebook | Twitter | SoundCloud
You may recognize Nancy Whang from a group called LCD Soundsystem. When the group went on hiatus on 2011, Whang took up DJing as a new job. In Whang's set, you can expect to hear releases from the 1970s and 80s that range from disco to synthpop to new wave and more. Her addition to the lineup offers a unique chance to listen to early forms of electronic music before the EDM craze. Her HARD Summer might be her only one for 2017, so don't miss out.
---
Nina Las Vegas
Facebook | Twitter | SoundCloud
Nina Agzarian is massive in Australia and is quickly making a huge name for herself stateside. She is a highly respected veteran in the music game who performs under the stage name Nina Las Vegas. Nina Las Vegas is one of the most hardworking a passionate artists out there. She previously made waves in the scene as the host of triple j before setting her sights on becoming a sought after DJ and producer. She has already had a memorable few years as she dropped her EP, EZY or Never, started her label NLV Records.
Through her label, she has released numerous singles from herself and signed and released tracks from fellow artists. She's had a successful run of Coachella appearances and has also toured with Diplo. She's admirable in that she uses her position to discuss politics and speak out about social justice issues. If you're into heavy bass, electro pop and electro house Nina Las Vegas's set is one to check out.
---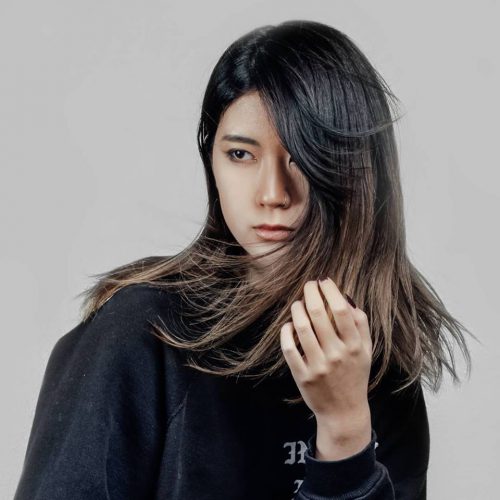 Qrion
Facebook | Twitter | SoundCloud
Another favorite of mine, Qrion caught my attention with her and Ryan Hemsworth's "Every Square Inch". Although most of this Japan-based DJ's tracks fall under the ambient house genre, Qrion's versatility has enabled her to produce poppy, upbeat tracks as well. If you let her SoundCloud play, she'll transport you from dreamy melodies to feel-good beats deserving of a trip to the beach with the windows rolled down.
Most recently, she's even thrown her name into the rapidly growing R&B-house game with her and Young Lungs' "17". Is there any genre this girl can't own? I think not. Make sure to check her out for yourself on Saturday!
---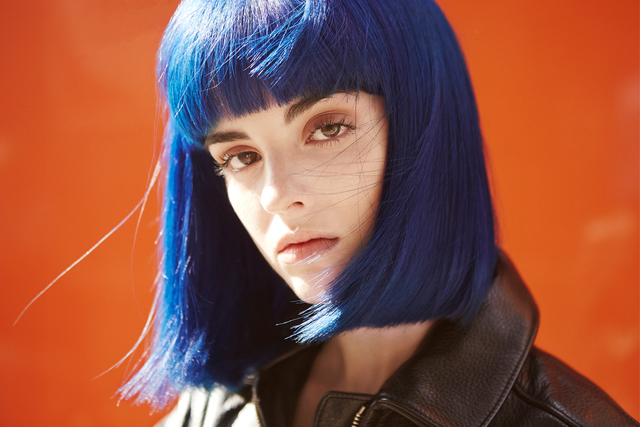 Sita Abellan
Facebook | Twitter | SoundCloud
You've probably recognized Sita Abellan as a model or in Rihanna's "Bitch Better Have My Money" music video. To us, she's one of the most stylish techno/deep house DJs around. Her mixes posted on SoundCloud provide a glimpse of what we can expect from her in August. We're pretty sure she's going to show us her techno princess side this weekend, so make sure to check her out!
---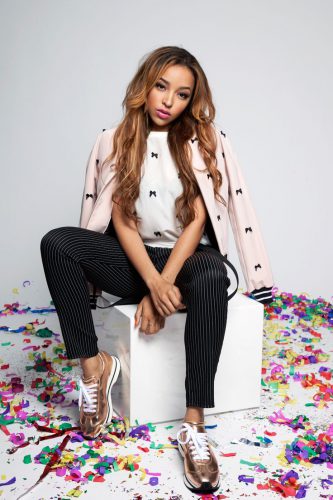 Tinashe
Facebook | Twitter | SoundCloud
Tinashe is no newbie to the spotlight. At only three, she began her career modeling and acting and then eventually moved to the music scene, where she's been dominating ever since. You probably know her from Snakehips' "All My Friends", but this R&B and pop producer is so much more than that. She's released critically acclaimed mixtapes, been ranked 24 on Billboard's Hot 100, and been nominated for "Best New Artist" at the BET awards back in 2015. And that's not to mention her absolutely fire Galore shoot! One thing is for certain, all of my friends will definitely be at her set this weekend…and yours should be too!
---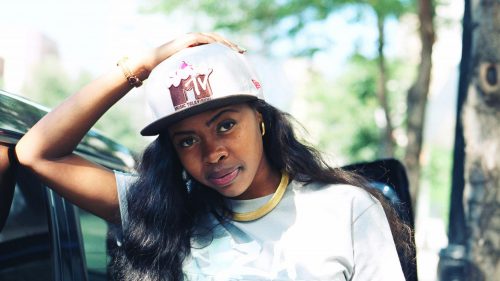 Tink
Facebook | Twitter | SoundCloud
One of the newest artists to perform at HARD this year is Tink. Her talents include rapping, singing, and songwriting. She signed onto Timbaland's Mosley Music Group in 2014 and she's been gearing up to release her debut album, Think Tink. While waiting for a date for the album she has released two mixtapes, "Winter's Diary 3" and "Winter's Diary 4." There is sweetness to Tink's voice during her R&B ballads that are reminiscent of the late Aaliyah but that doesn't mean she can't rap. Her raps off "Winter's Diary" are some of the fiercest I've ever listened to.
---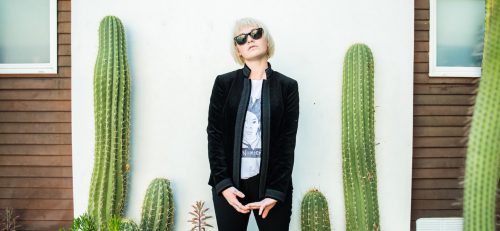 Uffie
Facebook | Twitter | SoundCloud
I'm not afraid to admit that Uffie holds a special place in my heart. I spent many a college night, hanging out with friends, playing "Pop The Glock" and countless other tracks. For me, every mid-2000s Uffie track takes me back to those amazing times. Uffie was effortlessly cool and was an all-around badass; the songstress was even part of Ed Banger back when it dominated the electronic, hip-hop fusion before trap was even a term.
Uffie took a break for an extended period of time and when I saw her on the line-up, I was in shock as she hasn't played a (high-profile) gig in quite some time. She went from supplying vocals on a Justice track and working with Mr. Oizo to taking a multi-year break from music to focus on herself and her family, which is admirable. Though I'm not sure what to expect from her set, I'm happy she has returned and I know she'll bring the heat.
---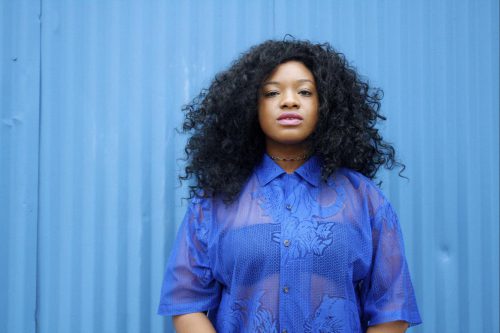 Uniiqu3
Facebook | Twitter | SoundCloud
Born Cherise Gary, Uniiqu3 came into the music game as a vocalist who occasionally threw crazy parties in her native New Jersey. She initially worked on others artists' productions but now spits rhymes on her own tracks. One of her biggest fans is fellow HARD artist Nina Las Vegas and she even releases her tracks on Nina Las Vegas's NLV label.
Uniiqu3 is amazing because she's not trying to be tied down to one label! She can rap, harmonize, beat-match, and more, so definitely go into her set with high expectations. If you're looking for that unique east coast Jersey bounce, make sure to check out Uniiqu3's performance.
---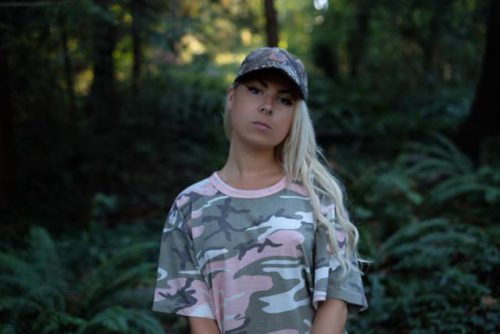 Whipped Cream
Facebook | Twitter | SoundCloud
Whipped Cream, also known as Caroline Cecil, is no stranger to festivals. She performed at Shambhala and Center of Gravity Festival in 2016. She has also been seen in the clubs opening for Jackal, Kennedy Jones, and Mija. Her moniker might suggest her music will be sweet but Whipped Cream can play some of the dirtiest trap tracks that you know and love.
Whipped Cream's first EP, Mirrors, dropped in March and each track has garnered more than 20,000 plays.  Her track "Swarm" definitely sounds like a swarm of bass and drums. This performer will definitely be bringing the heat in her set, so don't sleep on this one.
---
Connect With HARD On Social Media:
Website | Twitter | Facebook | Instagram
Featured Photo Credit: HARD Events