Audiotistic came back from its hiatus in full force and brought with it an all-star lineup at an awesome venue!
---
Since Audiotistic Bay Area 2017 was announced, people in the Northern California area have been clamoring to attend the event. The Audiotistic brand series had taken a short hiatus but came back in full force for this 2017 edition in the Bay Area. The event was sold out for weeks leading up to it and the anticipation was through the roof. This was my first festival in the Bay Area since moving up to San Francisco, so I was personally very excited to experience Audiotistic myself.
The event took place on Saturday, July 15 at Shoreline Amphitheater in Mountain View, CA. The area is right in between San Jose and San Francisco and the venue is a well-known concert venue for that area. I've previously been to Shoreline Amphitheater for a hip-hop show a few years back, so I was curious as to how they would change the grounds for Audiotistic.
I drove myself from San Francisco to Shoreline which was about a 40-minute drive itself, however, there was a huge bottleneck of cars getting into the parking lot around 3:30pm. It was a one lane street that included some merging. Overall, I would say parking took an additional 30 minutes and I came in pretty early. Once parked, I gathered my stuff and proceeded to enter the venue.
Regardless of the parking, I was determined to have an awesome time at Audiotistic…and that I did.
As you walked in, there was a little area where the bathrooms and eating areas were and then you turned the corner slightly to find the main stage, Frequency 1.1. It was a huge open area. I loved what they did with the main stage, personally. It was kind of like an outdoors half dome that stood tall over the crowd with multiple LED screens making it easy to see everything from anywhere you stood.
A little past the main stage and to the left was the smaller side stage, Frequency 2.2. This stage had a cool LED design and was on a much smaller scale than Frequency 1.1. Right in between both stages was a long grassy area with multiple food trucks which made it super easy to take a break from the music if needed.
The first set of the day was the French producer, Habstrakt. He absolutely killed his set, I was blown away!
I was super excited to see him and he was one of my top artists to catch. His set fused together bass house and dubstep beautifully and he really got the crowd going for 4 o'clock in the afternoon. After his electrifying set, Ghastly was up next. Frequency 1.1 was starting to get more crowded and it was only 5pm at this point. Nonetheless, Ghastly delivered an awesome set as well! From start to finish it was engaging and fun and got the crowd hyped up more for what was to come.
After Ghastly's set I took a short break and walked over to Frequency 1.1 to catch the latter part of Dombresky and the beginning of Point Point. Dombresky was great, his spin on house music is amazing and I think he's an incredible artist. However, Point Point was slightly disappointing…..I've never seen them before, but I was looking forward to catching their set. Their production is just so good and I really felt like they were playing for the festival crowd. By all means, this is ok, just not what I was looking for.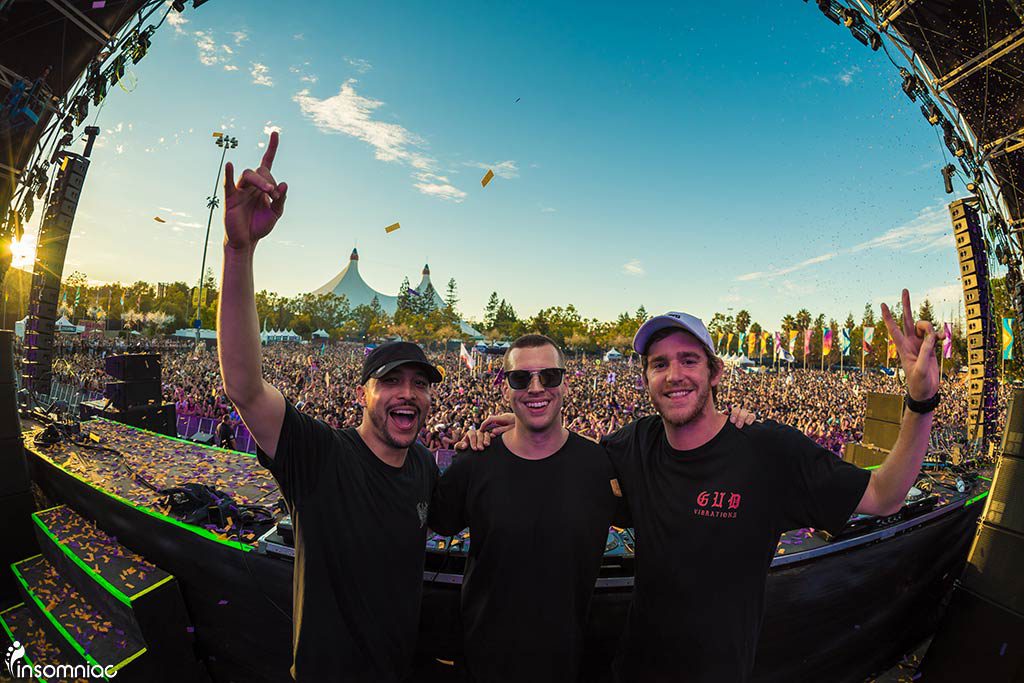 Slander took the stage on Frequency 1.1 next and all the sudden it seemed like everyone was inside the venue and at this specific stage.
It was pretty crowded, but it also speaks to how big of a fanbase Slander has. About 10-15 minutes through their set they brought out NGHTMRE and turned it into a hybrid GUD Vibrations b2b set. So, NGHTMRE b2b Slander from 6-8pm, I couldn't really complain. They had the crowd going crazy from the start of their set to the finish and played everything from NGHTMRE, Slander and various other artists. It was a GOOD set.
I walked over to Frequency 2.2 in the middle of the GUD Vibrations b2b set to catch Playboi Carti, but it seemed like he was running late. I stood there for about 15-20 minutes amongst other confused attendees but there was no Playboi Carti…..why are rappers always late to these things.
Lil Uzi Vert graced the main stage with his presence next and actually brought out Playboi Carti as well, so that was cool. Their performance was alright. I like hip-hop as much as the next guy, however, it's hard to compare it to some very high energy dance music. Because of this I got bored halfway through the set and walked over to Frequency 2.2 to catch Keys N Krates instead. They brought their live set to Audiotistic which was a cool thing to watch! Those guys are so talented.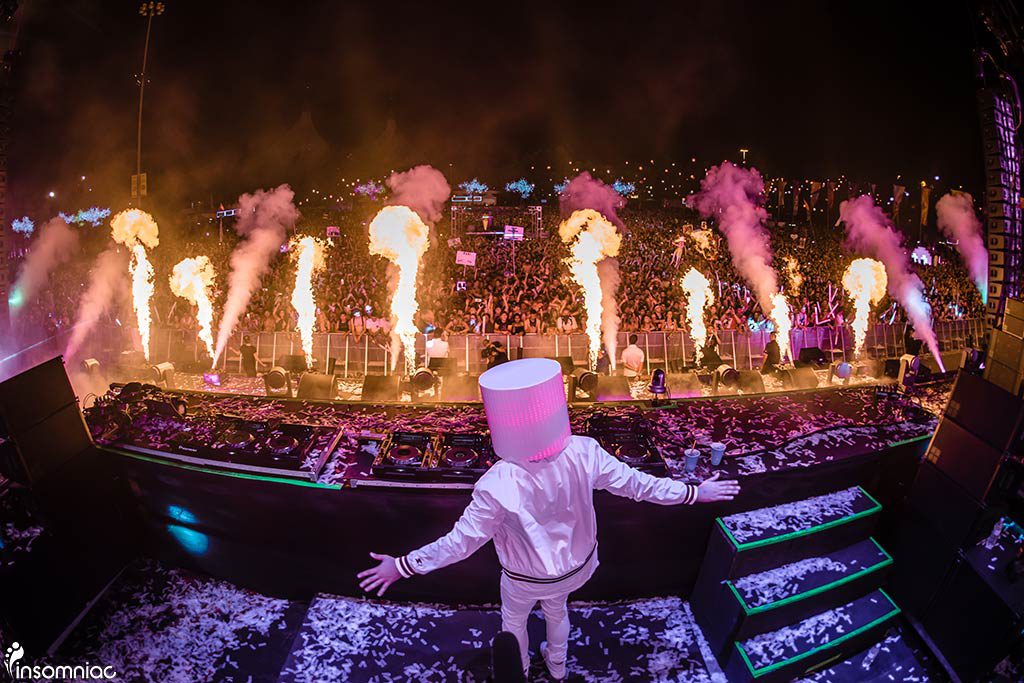 For the last two hours of Audiotistic, I found a good spot in the crowd at Frequency 1.1 and watched Flosstradamus and then Marshmello, who closed out the event.
This was my first time seeing Flosstradamus since Josh left the group and now it is just Curt DJing. He still brings a crazy energy to his performance, but that really HDYNation spirit is hard to pick up on. Curt gets on the microphone occasionally, but it's hard when Josh was really good at being an MC for the group. All in all, Curt still put on a great show! Marshmello is always a fun time, honestly. I can't count how many times I've seen the guy, but every time I have he brings such a positive and great energy to the stage. Audiotistic was no different. I thought he was an excellent closer!
And that was a wrap! My first Bay Area festival in the books. Overall, minus the whole Media wristband event that happened earlier in the day, the entire festival was done incredibly well! It left little to be desired and I really hope they come back again next year!
---
Pros:
Big, open area where Frequency 1.1 was placed – made it easy to see the stage and maneuver around.
So many rest areas away from the music that were shaded and with grass.
Good balance of hip-hop and dance music artists.
Cons:
Parking could have been handled better, as opposed to us being pushed into a single-file line.
No perks or VIP entrance for people covering Media.
---
Connect with Audiotistic on Social Media:
Website | Facebook | Twitter | Instagram
Featured Photo Credit: Insomniac Events