After all of my awesome adventures last year at Summer Set Music Festival, I was looking forward to seeing what React Presents and SIM Shows would do this year. The festival last year was not perfect, but that isn't exactly expected from an event that is still in its infancy. When the lineup was released I was nothing but all smiles as once again the talent for this smaller sized festival was massive. I was pleased to see the likes of Shiba San, Tchami, and Zeds Dead on the lineup, and the rest of the undercard was pretty fantastic. I can see why people might have been baffled about the headliners as Big Gigantic has now played every year of this festival's existence and Bassnectar was a repeat headliner as well. Replacing Kaskade this year was the almighty Deadmau5, and that alone made me excited. I jumped on a plane from San Diego on Thursday before the event. After arriving and getting my bearings on the time difference, I grabbed a bite to eat with Maggie and Drew, who were going to be experiencing this event with me this year. We all ended up catching "Straight Outta Compton" in theaters that night and then I hit the sack, anticipating the next few days.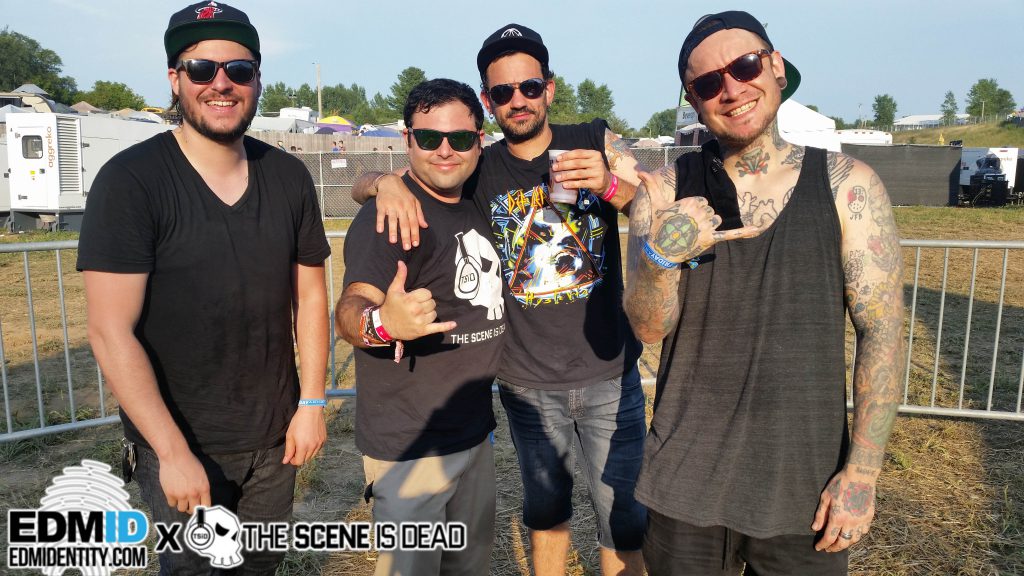 Friday morning I woke up to weather conditions that made me feel like I was in the desert. It was definitely hotter than I remembered Minnesota ever being, and that heat definitely didn't let up once we crossed the border to Wisconsin. This year, we elected to stay in St. Paul at Maggie's apartment instead of springing for a hotel room. The drive was only forty minutes so in all reality it wasn't half bad. We arrived at the venue and parked across the street at the liquor store, remembering how terribly long the parking lines were in 2014 and not wanting to waste an entire day doing that again. After a brief walk into the venue we received our credentials and headed to the main entrance.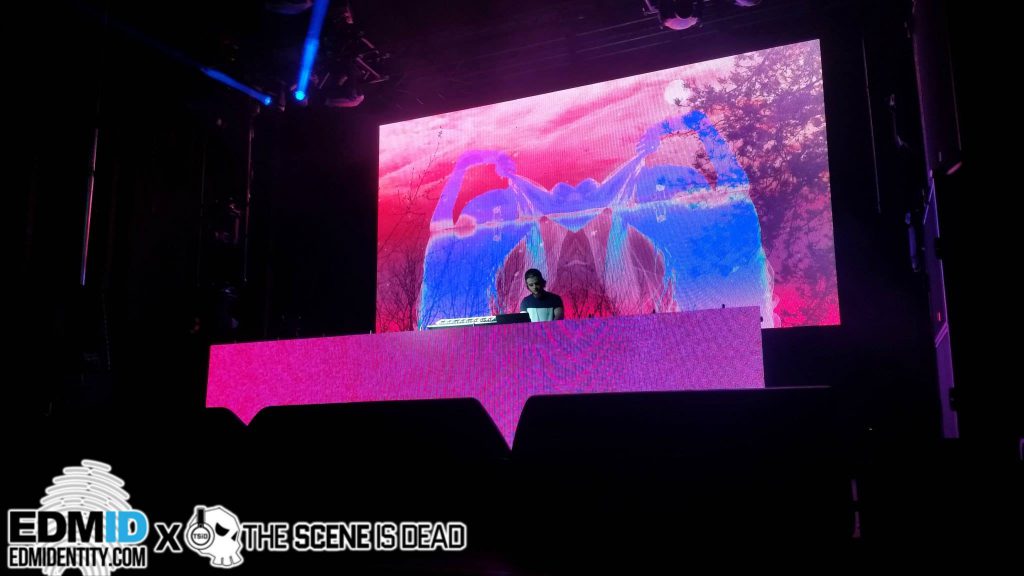 Upon our arrival at the main entrance to the venue I was pretty shocked to see a heavy police presence that was standing by the line. They were not out in such force last year, but what surprised me the most was the fact that they were running dogs up and down the line, sniffing all of the people and clearly searching for drugs. I'm used to police presence at festivals, I'm used to seeing undercover officers inside and dogs searching cars for bombs, but this was seriously a bit too much. I wanted to make sure that they were actually searching for narcotics so I waited around and watched them do this for about 10 to 15 minutes. The dog would hit on someone, they would pull them out of line and one of the officers would then begin talking to whomever it was. Usually this ended with the person handing over whatever illicit substance they had on them, but sometimes the person would be searched and held while the police rummaged through their belongings and patted them down. I am going to assume that this wasn't the case at the other entrances, but having this kind of thing outside the main entrance to your event leaves a really bad first impression. I will neglect to bring up hearsay from the reports on social media concerning cameras and security though, even though those exist too.
Bad vibes at the entrance aside, it was a nice sight to see T-Mobile had sponsored a fast track line that got me into the festival fairly quick. Upon entering we noticed the new swing ride and the familiar ferris wheel as we headed to grab a map and the set times booklet from information. Smack dab in the middle of the mainstage was a Smirnoff Rendezvous tent which looked pretty cool but more on that later. The food vendors were pretty much the same as last year and they populated the same area too. Up on the hill by the Saloon were multiple bars, festival apparel vendors, the urban arts tent, and a Marlboro area. While I don't personally smoke cigarettes, the Marlboro tent had some awesome freebies (t-shirts and free drinks) and was air-conditioned so it made a perfect place to cool down for a little bit during the intense heat on the first two days. I would like to note that there were ZERO food options down at the Grove and Big Top stages, which is definitely something that needs to be revisited next year. The trek up and down that hill is something I only want to do once or twice a day and if you forget to get food right after entering you're basically screwed. The last thing that I found interesting was the Smirnoff Rendezvous area. It was full of supplies to refresh you like sunscreen, hand sanitizer, and lip balm, and also had multiple bars inside which was super helpful. What was weird though was that it was strictly a 21+ area and you had to show identification to get in, even if you had already gotten the 21+ wristband. I have no clue as to why this would even be a rule, as you could get alcohol anywhere else inside the venue with no hassle.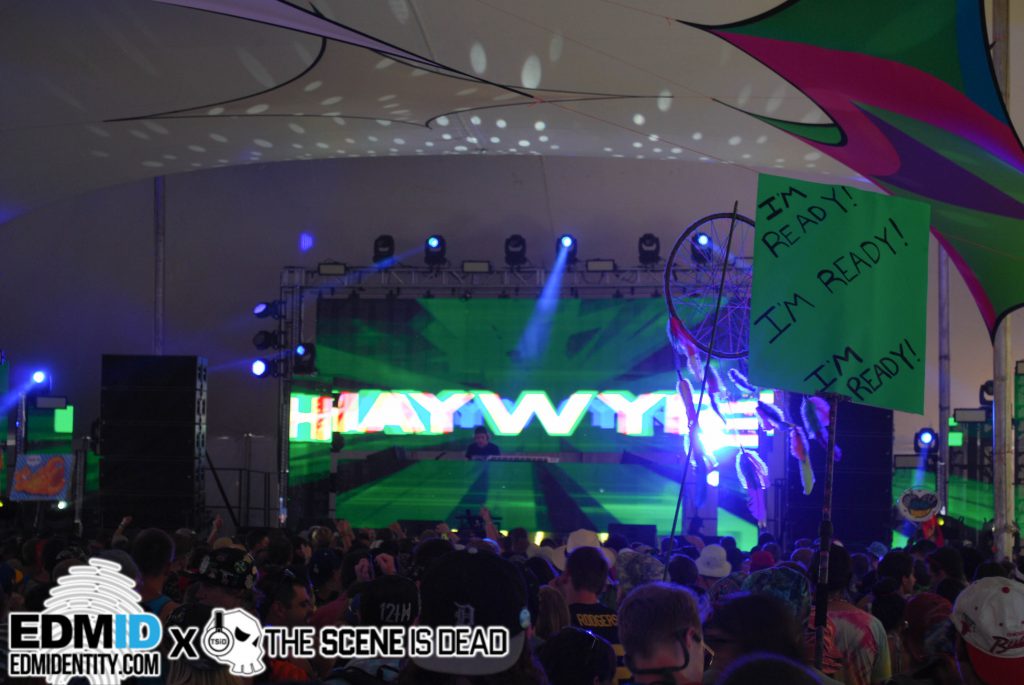 On Friday I started with Haywyre, RBTS Win, and Trippy Turtle. After sitting down with RBTS Win for an interview, I headed up towards the main stage. Catching Badnotbadgood and Ghostface Killah was great on the way to seeing Keys N Krates. I opted out of Odesza to see Earl Sweatshirt and as I mentioned in my daily recap the entire front few rows was all Bassnectar fans. I was not sure how long they had been up there, but it at least began during Keys N Krates and they must have just never left. I get that there are die-hard fans of Bassnectar out there but I just don't understand the mentality of why they do that, at least they weren't as bad as other events in which the Bassnectar die-hards were actually rude to other people and the artists themselves. Bassnectar wasn't the really ending to my night, as the after party featuring Haywyre and GRiZ was just about to begin down at the Grove. I was seriously impressed by both of their sets, even with there being some technical difficulties for Haywyre. The after party was sold out and it definitely felt very packed down at that stage, the music was great and everyone was vibing to an awesome set by GRiZ.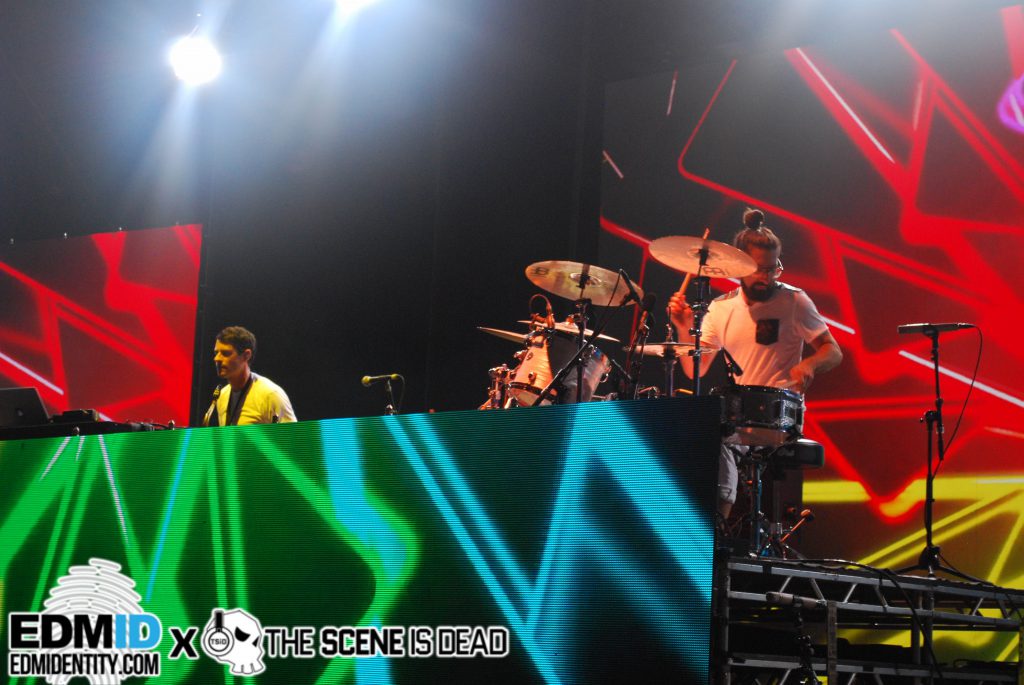 On Saturday I began with Bakermat while the rest of my group headed to Lizzo. Both artists killed it during their sets, and I felt the crowd at Bakermat really enjoyed the experience. I caught Jauz's set at the main stage and opted out of seeing Carnage. Instead, I began my descent towards The Big Top to catch Brillz, Tchami, and then Shiba San who all killed their sets and had crowds of devoted fans dancing up a storm. Obviously not missing Big Gigantic, we trekked back up the hill and then trekked back down for the second after party which was Tone Loc and The Floozies. There were considerably less people on the second night, but I almost enjoyed it more because I appreciate having space to dance and relax after a long day at the festival.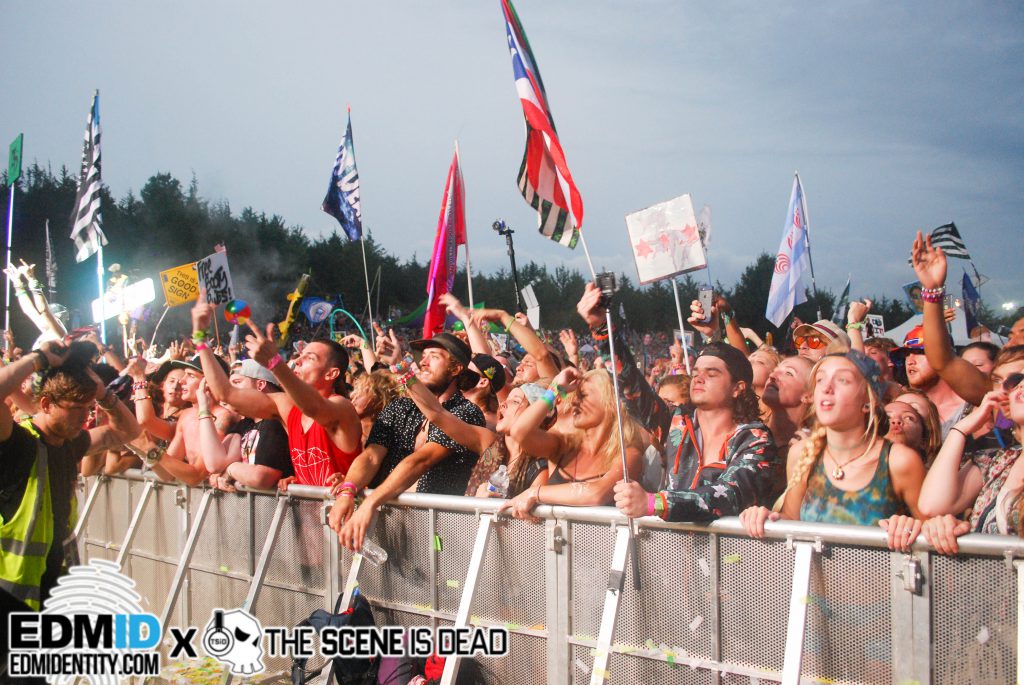 Sunday was a mess, the hot weather had turned into a giant storm that included heavy winds and lightning. On our way to the festival we received a notification via the official event app that they had suspended all programming due to concerns with the weather. It made us all wonder how bad it actually was, and apparently the staff had to evacuate the venue area and forcibly remove those who did not want to leave. When we arrived to our parking lot there was no sign of bad weather, and many people were angry that the gates had not reopened. I understand the concern of the crew that staffed the event and I agree that if the weather was looking bad that they should have shut everything down to make sure there were no problems that happened. Luckily, the gates reopened with enough time to see Zeds Dead and Deadmau5 so I was pretty content. Both of those sets were awesome, although it was unfortunate that Deadmau5 banned access for photographers to enter the photo pit during his set.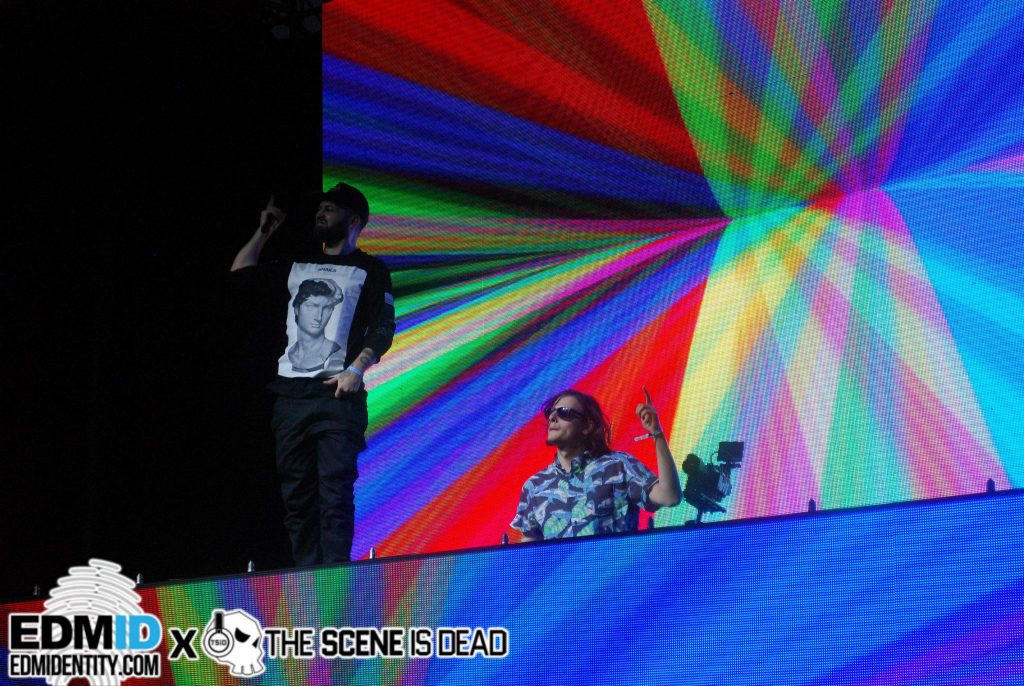 Reflecting on the event as a whole, I had a great time. There are obvious growing pains to the early years of a festival. I did not go under the impression that it was going to be perfect and I did feel that there were some serious improvements to last year. I would like to note that everyone I did meet or talk to was really nice, and the attendees and a majority of the staff seemed to be super excited to be at this event. I can't wait to see what they have in store for next year!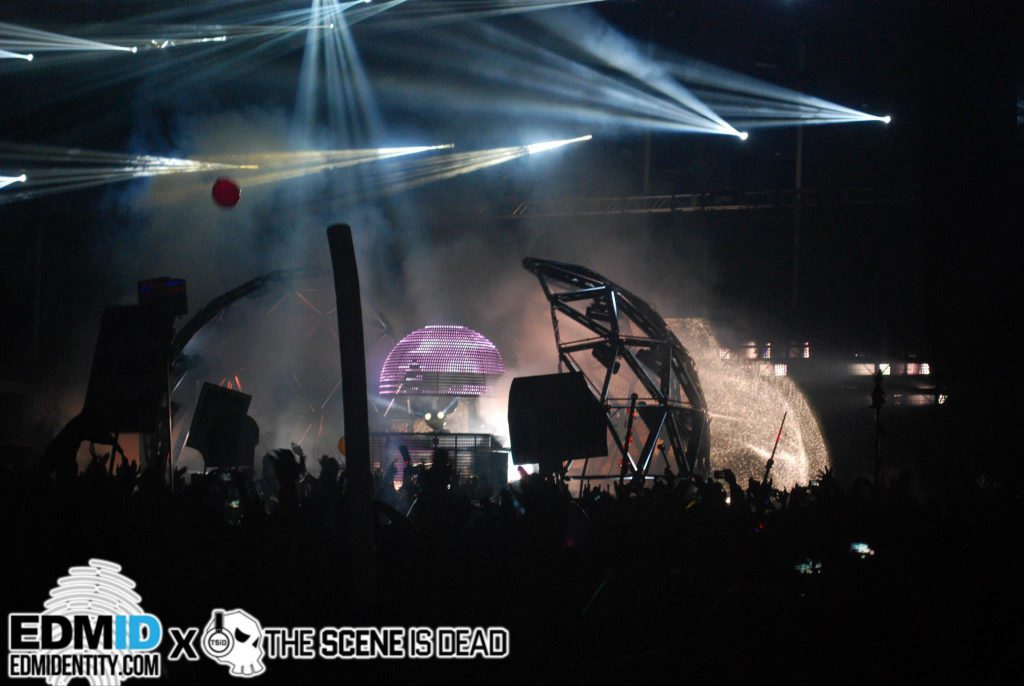 Top 5 Artists I saw at Summer Set Music Festival 2015:
Deadmau5, Tchami, Zeds Dead, GRiZ, Haywyre.
The 5 Best Things at Summer Set Music Festival 2015:
The Cheese Curds
The Air Conditioning in the Marlboro Trailer
Moving the Big Top Stage next to the Grove
The reasonable cost of beverages and food throughout the venue
The attendees who were good vibes and getting down to the music
The 5 Worst Things at Summer Set Music Festival 2015:
Police K9 Searches at the Main Gate
No food availability down at the Grove and Big Top stages
The placement of porta-potties directly next to water sources in the campgrounds
The Bugs, they were everywhere this year
Ending early on Sunday night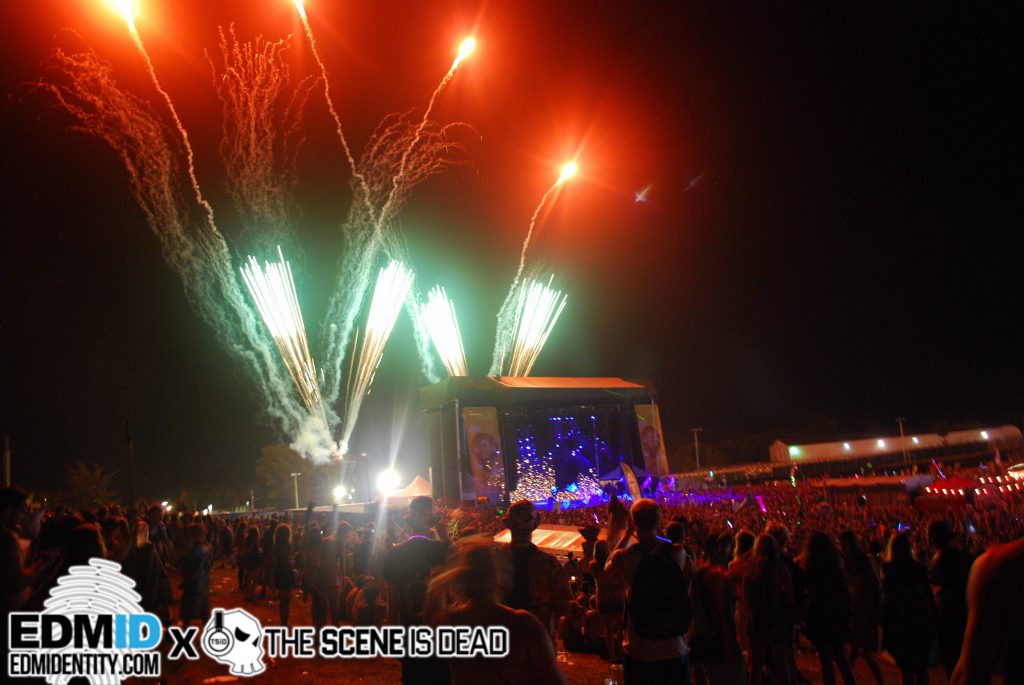 ---
Want to see the full albums from each day of Summer Set Music Festival 2015? Click on these!