For three hours, Ferry Corsten delivered a true masterclass in trance, revitalizing my spirit and sending shock waves through all who were there to experience the power of Blueprint!
---
Have you heard the story of Vee and Lucas? It isn't very often that we are presented with an artist album that literally takes us on an auditory journey painting a vivid picture of life, love, religion, and science through the use of precisely placed narration layered between an array of musical stunners. On Blueprint, Ferry Corsten did just that.
Totally wrapped up in the saga, it is impossible not to fall head over heels with the beautiful tale of an impossible love, one that faces loss, the search for the meaning of life, and the ever-present potential for war, culminating in the lesson that true love, faith, and kindness will always prevail.
On June 16, 2017, Ferry Corsten took to the stage at Opera Nightclub in Atlanta, Georgia primed and ready to showcase the epic tale of Blueprint.
What happened on this night was beyond anything that I have ever experienced before. In fact, I have been racking my brain, trying to find the right words to describe everything that I felt on this night. I have spanned the far reaches of my experiences through all of my travels and all of my greatest memories and I have arrived at one conclusion. Ferry Corsten's Blueprint tour at Opera Nightclub was hands down the best club experience that I have ever known.
This is the story of the epic event that sparked new life back into my unrelenting passion for trance!
---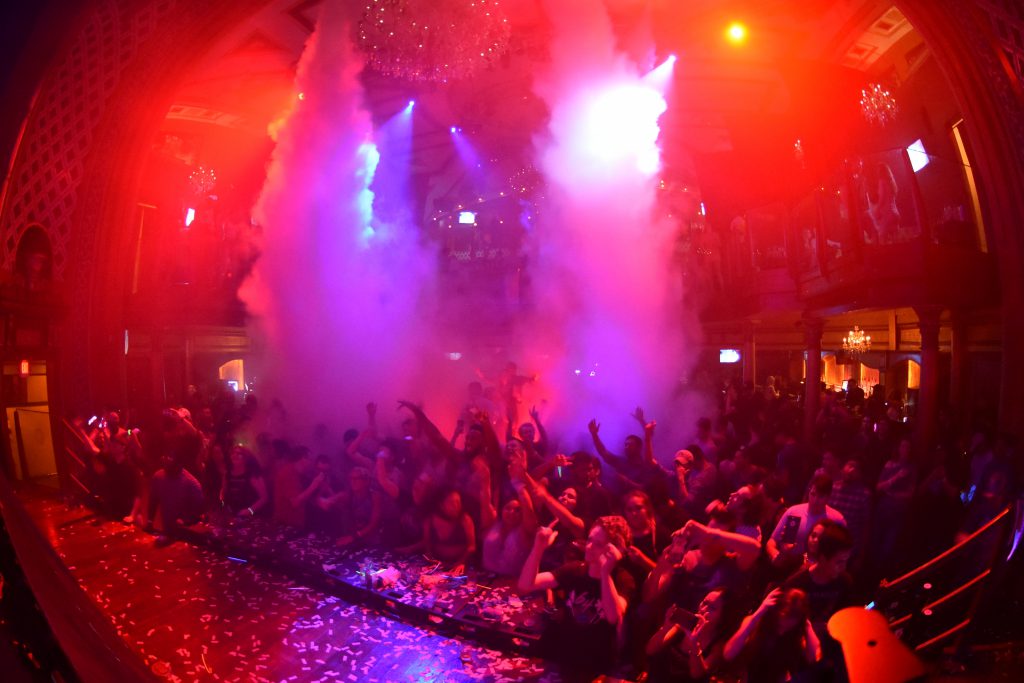 Illuminate Fridays Presented by Liquified are always incredible.
It should come as no surprise that when stepping foot into Opera Nightclub, I was overwhelmed with a feeling of peace, joy, love, acceptance, and excitement. History has shown me that at Opera Nightclub, I always have a home. This night, dubbed Illuminate Fridays and hosted by Liquified, one of the best promotion teams on the planet, would prove to be no different.
I have always said that Opera Nightclub is the premier hot spot for all of your dance music desires to come to life. Presented with high-class amenities but with a relaxed casual attitude, Opera Nightclub offers up the full package.
In all my years of clubbing, Opera Nightclub has fast become my favorite venue to visit as the staff seem to have an innate understanding of what clubgoers want and need from their late night experiences within their walls and man, do they deliver tenfold!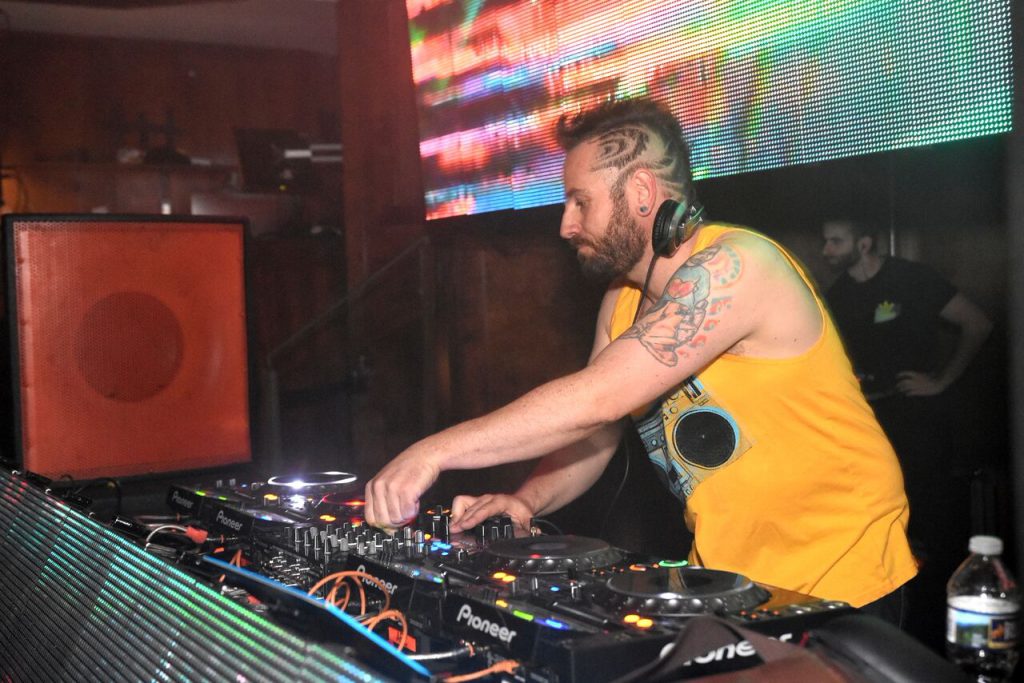 VIVID set the tone for an evening of unbridled energy and joy!
On this night, there was that ever familiar buzz in the air: the anticipation for an evening that would change the game in Atlanta as we knew it. Ferry Corsten was slotted to play for three hours and we all knew that Ferry was coming to bring the heat but what about the supporting act?
I was one of the first to enter the venue, and immediately I was drawn to the pulse pounding rhythms that local up-and-comer VIVID was already laying out. He was holding nothing back, preparing our bodies for a beautiful and much-needed release.
I was quite impressed with the musical delicacies that he had chosen for this night. Between some ridiculously heavy progressive mind blowers to some funky party beats full of house flavor, VIVID found his sweet spot right out of the gate. The response from the crowd put a smile on my face as it is always a pleasure to witness local talent rising to the occasion and breathing fresh life into the supporting sets that can so often be forgotten or ignored.
VIVID wanted us to know that he wasn't there to play games. He was there to get our bodies moving and our emotions flowing well before Ferry Corsten even entered the building. VIVID is a true diamond in the rough and an artist that I will be keeping my eyes and ears firmly planted upon in the months to come.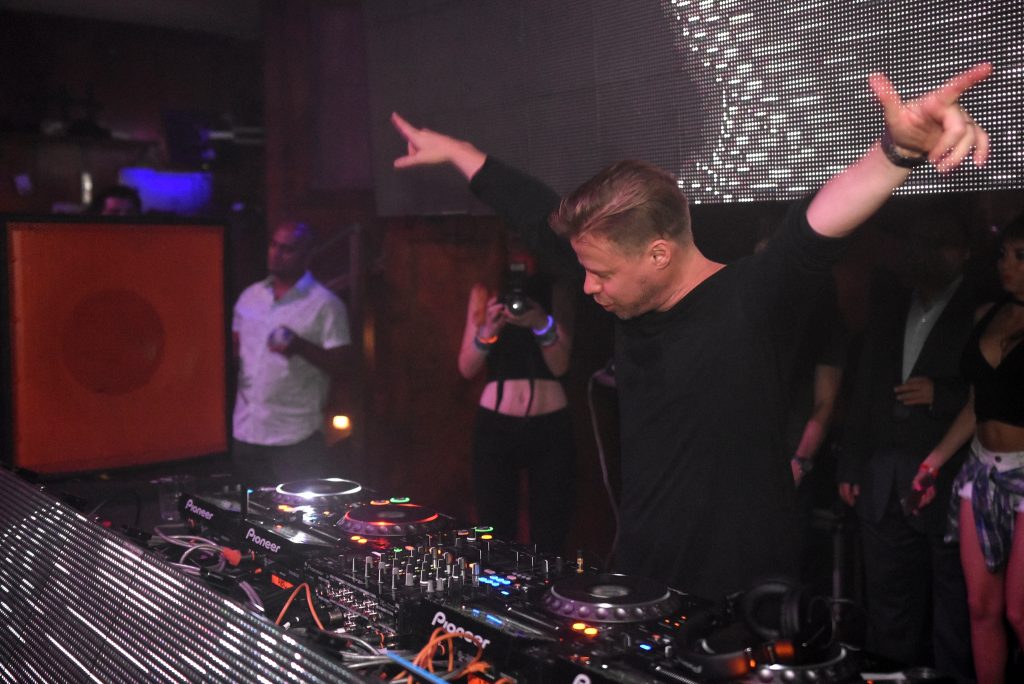 At long last, Ferry Corsten presents Blueprint!
By 11:30 the club was packed and the time for Ferry to take us on the ride of our lives was fast approaching. Slotted for three hours of insanity I knew that we were in for something special.
What I didn't know was that not only would Ferry Corsten deliver an outstanding showcase of his new album Blueprint, but he would also take us on a breathtaking journey of some of the greatest trance hits from years past. It was an experience that would culminate in the most passionate response from club attendees that I have ever had the opportunity to be a part of.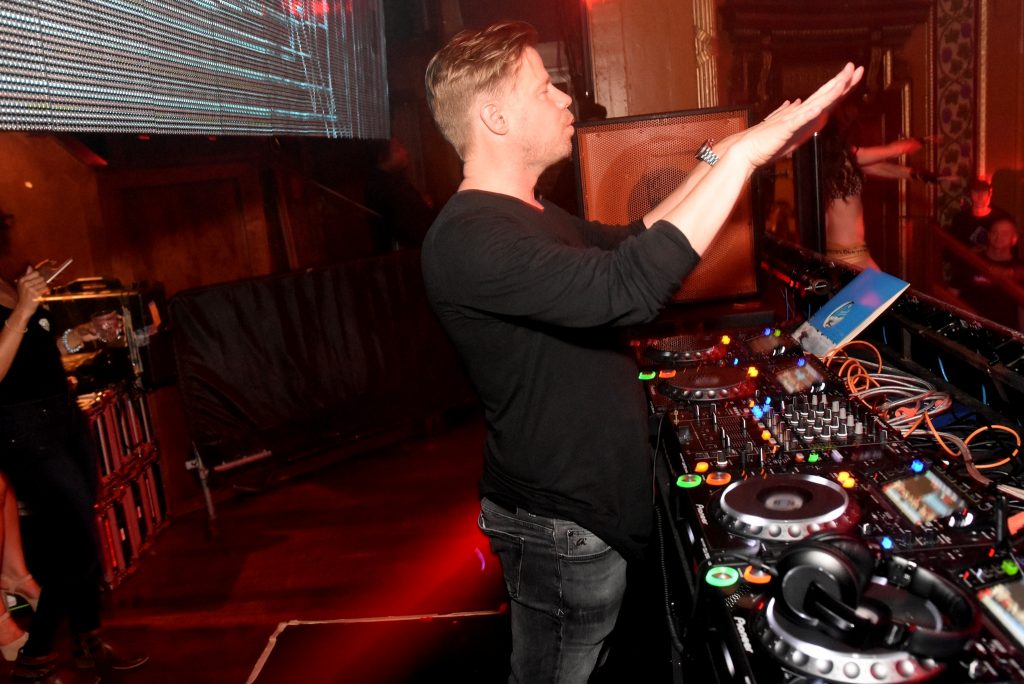 The club goes dark and we are met with the narration from Ferry Corsten's Blueprint album, setting the tone for the evening and unveiling the story of Vee.
The crowd goes wild as we are locked in, ready to get lifted to the stars, not truly knowing where Ferry is planning on taking us. I look up and see the image of Vee on the LED screen and in that moment shivers rocket straight up my body. I was witnessing the future of trance unfolding before my eyes.
It wasn't long before I realized that this would be no regular set. No, Ferry had something very special in the works and his name quickly turned from Ferry Corsten to Gouryella! As "Anahera" blasted through the speakers, the crowd went into a frenzy! Following up with "Neba", I could barely contain my elation as Gouryella is an alias that I have such deep ties with. It is an alias that trumps all in my own humble opinion.
For the next three glorious hours we were invited to take part in a rollercoaster ride of insatiable beats, as Ferry Corsten meticulously positioned his Blueprint tracks among a slew of trance mega hits including "Brute", "Beautiful", "Festival Crash", "Loops & Tings", and yes, even "Evil ID"!
With every hit he dished out, the energy in the club boiled to a fever pitch. The mark of a true musical pioneer, the balance of his set was immaculate. For every few hits he would deliver, he would answer back with a chapter from Blueprint, blending the pieces together with an ebb and flow that kept the crowd begging for more.
Listen to Ferry Corsten's Blueprint' and get all the details on his new album right here!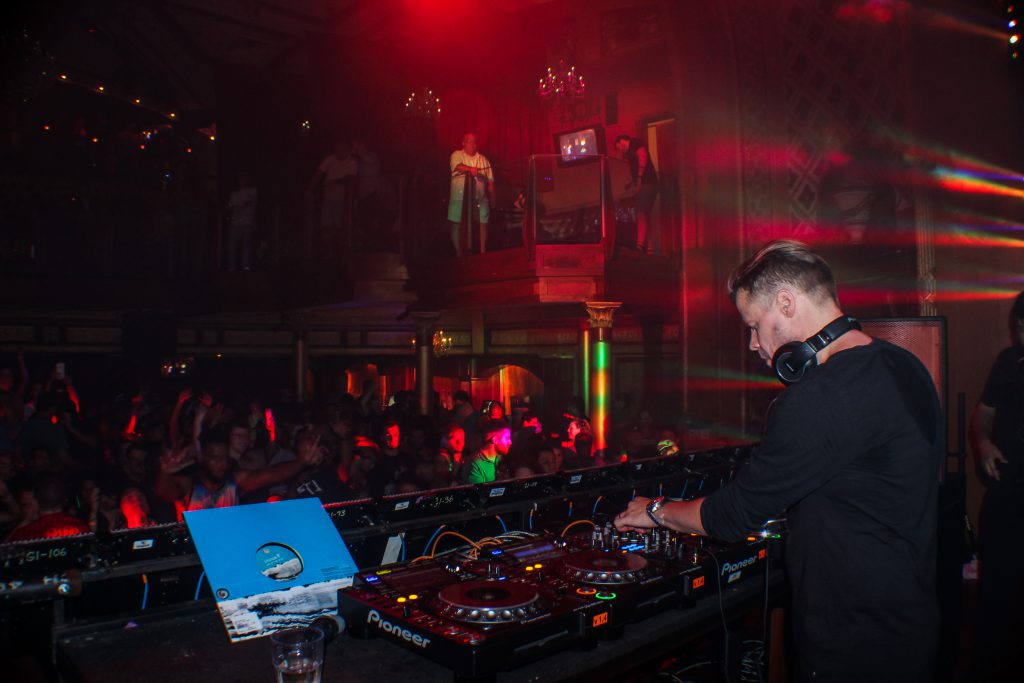 This was a night that will live on forever. 
What made this night stand out from any other club show I have ever been to was that by the end of the night I was not tired. I was not bored. I was not ready for it to end. I wanted more and more and more! In fact, by 3 am I felt more refreshed than I have ever felt leaving an event.
As confetti rained down signaling the end of the show, my soul was at peace. In this moment, I closed my eyes, took a deep breath, and held onto the memories of a night that just rocked me all the way down to the core of my soul. The smile that was planted on my face was larger than life and it wouldn't dissipate for multiple days to follow.
Thanks to Ferry Corsten for bringing his unyielding talent and genius precision both in the studio and behind the decks, my love for trance will never be the same!
---
Check out some more pics from Ferry Corsten presents Blueprint at Opera Nightclub Atlanta:
Feature image photo credit: Katrina Merca
---
Connect with Ferry Corsten on social media:
Facebook | Twitter | Instagram | SoundCloud | Website
Connect with Liquified on social media:
Facebook | Twitter | Instagram | Website
Connect with VIVID on social media: