Buzz Pop Cocktails is giving back to the Reddit community by helping them keep cool at EDC this weekend
---
This weekend at Electric Daisy Carnival in Las Vegas, 500 lucky Redditors will receive free ice from Buzz Pop Cocktails to stay cool.  A heatwave is expected to occur this Father's Day weekend. Therefore, the quality gourmet sorbet company decided to give out free ice to cool down attendees. Those who have signed up via Reddit will be granted access to free ice for their camelbacks. We were able to talk with the CEO Joseph Isaacs and the Director of Content Management Kevin Kolinski just days before they premiere their EDC Signature Cocktail at the event.
Learn how the idea to give away free ice to attendees started on Reddit.
Buzz Pop Cocktail's Director of Content Management Kevin Kolinski is a huge believer in the "Thank You Economy". The belief is if you provide value first, you'll receive value in return. Of course, none of this would be possible without having a fantastic product to go along with it.
This year will be Kevin's first EDC Las Vegas. Since he is an active Redditor, Kevin looked no further than the /r/electricdaisycarnival subreddit for tips to make his time a success. Inspired by how welcoming the community was, he asked if there was anything that a vendor might be able to do to give back. Redditors responded, by a large margin, that other vendors tend to disburse ice rather begrudgingly. This inspired Kevin to use Reddit's suggestion of "ice without attitude."  By offering ice to EDC goers, it would offer both value and safety.
Kevin shows his appreciation for /r/ElectricDaisyCarnival ahead of this weekend:
After CEO Joseph and COO Jason were approached by Kevin to explain what was unfolding, they immediately saw the value and got to work on providing this free service to Redditors. Originally, they were going to offer 250 wristbands, but signups filled up in less than two hours. After doubling the wristband to 500, they met the quota after five hours. One thing that surprised Buzz Pop Cocktails the most was Redditors were leaving responses of appreciation for what they were doing, further solidifying his belief they made the right decision.
Even if you didn't get to sign up for a wristband, you still have a chance at getting free ice at EDC!
There will be limited amounts of wristbands available that Kevin will be handing out to those who have impressive totems, costumes or offers of hugs while at EDC. Check out the map below for details on where you'll be able to find him.
In addition to Electric Daisy Carnival, Joseph reported that they will be expanding to over 57 festivals,including Ultra Music Festival, over the next year. He reported that the 8 Buzz Pop Cocktails stands across EDC this weekend will offer three delicious offerings, including his favorite Mango Passion Fruit. Joseph Isaacs is proud to be able to help keep the Reddit community safe and cool with giving away free ice this weekend.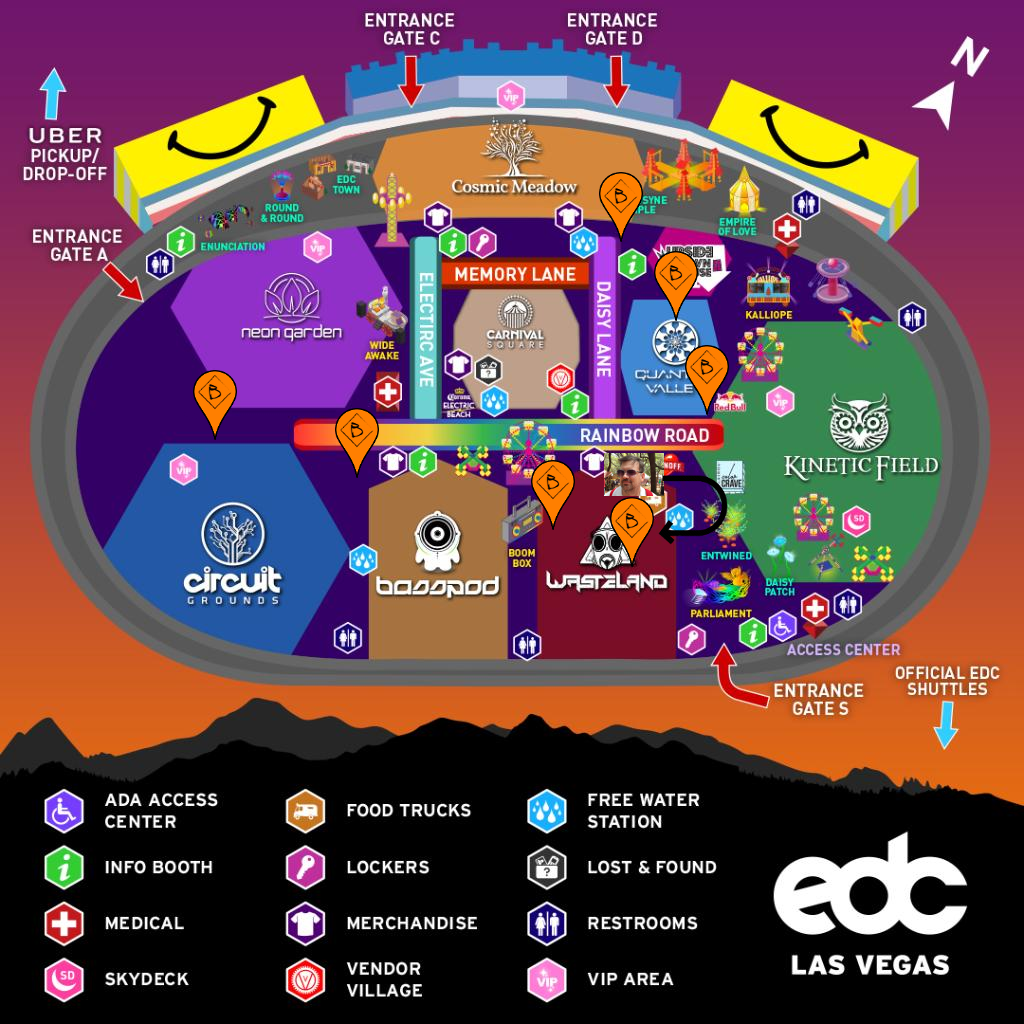 ---
Follow Buzz Pop Cocktails on Social Media: