Get to know rising star, Tryb, in this week's Artist Spotlight!
---
Originally hailing from Michigan but calling Arizona his home, Garrett Nameneye, aka Tryb, has taken the scene by storm this year. Releasing multiple tracks that have been blowing us away with his sick basslines and upbeat tempo, he has us bouncing and grooving to the beat. Truly a fresh artist, he has already made his mark with releases like "Guru" and "Battlebot", while he geared up to release an EP just in time for the summer season. His latest work, O̶b̶s̶e̶r̶v̶e̶r̶, contains multiple tracks that are everything you're looking for from an artist that is about to blow up. Released on June 9, it has already begun to pick up some serious momentum and gain love from tastemakers in the Southwest. We caught up with Tryb for a chat, so listen to his guest mix and read on!
Stream EDMID Guest Mix 069 || Tryb on Mixcloud:
---
First and foremost, congrats on recently dropping your EP, O̶b̶s̶e̶r̶v̶e̶r̶!Thank you so much. I've been looking forward to releasing it for quite some time!
Thank you so much. I've been looking forward to releasing it for quite some time!
The EP brings some heavy vibes with it throughout, and "Paranoid" almost has a quality rock feel to it. What led you to develop this sound for the EP?
I was doing some sketching and I was playing with some samples. I was listening to the soundtrack of Final Fantasy X and I found this heavy guitar power chord and threw it in the sketch. The track started to build itself around it. Near the end of the writing process, the FFX guitar sample wasn't sounding the way I wanted it, so I found a different guitar sample and switched it out. For "Paranoid", I wanted to make it sound like an epic, so I encompassed the use of an orchestra and had written more melodically than I previously have. That's how I came up with the breakdown and build of the tune.
My sets are known to be extremely moombahton and jungle terror based. With O̶b̶s̶e̶r̶v̶e̶r̶ I wanted to experiment with heavy bass music. I went to the SMOG 10th Anniversary show back in November and I was really inspired by the sounds of the heavier side of dance music. I realized that was the kind of music that I wanted to create hence why O̶b̶s̶e̶r̶v̶e̶r̶ sounds like nothing I had ever written before. I also wanted to keep the rhythmic styles from my jungle/island influences and so in O̶b̶s̶e̶r̶v̶e̶r̶, I tinkered with Jersey Club to switch up the drops. I'd like to call it Jersey Dub.
Your high energy sound is at the forefront of tracks like "Monkey Factory" and "Stryf". Where did the influence come from for this style?
I was doing some research and I found a style of music that comes from South Africa called Kuduro. Essentially, it's like Moombahton but at 140-160 BPM. I really liked what I was researching and decided to incorporate those influences into my tunes.
Previously you released "Missing You" which is a quality tune featuring vocals from Sarah Yong. What was it like working with a vocalist on the track, and did you build it around her vocals?
It was a great experience all around. I had actually written the instrumental in a day and I had written the lyrics the day after. I have never written lyrics before so that was nerve-wracking. I was looking for a vocalist, but I didn't know a quality one and Sarah Yong was recommended to me. We hopped into the studio and my friend Matalo was able to assist in the recording so I could focus my energy on collaborating creatively. She and I collaborated on the lyrics to fit them into the track. She's an extremely talented vocalist. I did ZERO pitch correction on the final cut of Missing you. I can't wait to do more work with her.
If you could play a set anywhere in the world, where would it be and why?
EDC obviously. Anyone would want to play there. I feel that it is almost a rite of passage as a dance music artist. Besides that, Boris Brejcha played a set at Château de Fontainebleau. It's basically a massive castle courtyard that they set up sound in. He played a sunset set and it was super rad. (I'm including a screenshot because it's so sick.) I love the idea of utilizing different spaces for different purposes. That's why I love playing intimate settings. I'd love to throw down in a castle!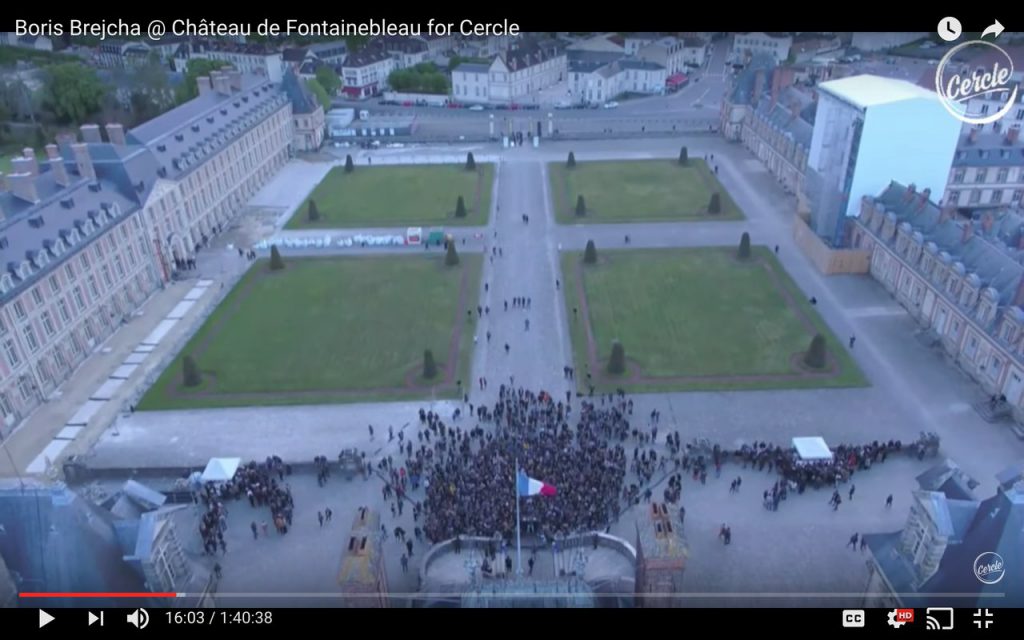 Was there a specific moment when you realized you wanted to become a DJ or producer?
I was a senior in college majoring in social work and I had quit my other jobs because I was able to pick up a few residencies. I was on the phone with my then girlfriend, now wife, talking about music and my work. I realized I loved doing what I was passionate about and I was passionate about music not social work or academia. Ever since then, I dedicated my life to the study of music.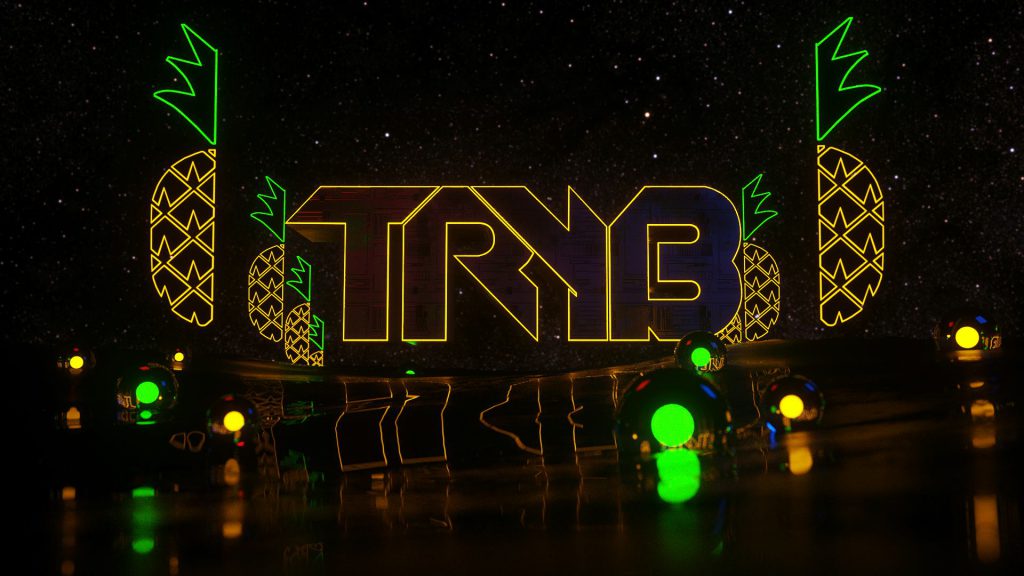 How did you come up with the name Tryb?
My college DJ name was DJ Garistotle. (It was rad, I had a DJ drop that I played in my sets that said FULL THROTTLE GARISTOTLE) After my phone conversation, I realized I needed to rebrand to something more serious. I've always liked the phrase "Your vibe attracts your tribe" I wanted to be a conduit of positivity and I wanted to surround myself with like-minded people. I thought having a name like that would be a solid reminded of my principles. Why with a "Y", you might ask? I was listening to a Tyga track and thought to spell it with a Y would be dope and it'd stand out. Come to find out Tryb means cog or gear in polish. The more you know ==☆
What is the scene like in Arizona compared to other places you've played or visited?
The scene is sick. We have a ton of upcoming talent artist-wise. I've been super blessed to be friends with a pineapple ton of talented producers. We are fortunate to have the production company Relentless Beats throw mind-blowing festivals like Phoenix Lights and Decadence. Almost every weekend the shows here are choice. There are dedicated house/techno nights like BFF at Barsmith and trap/bass music at Zuma. Phoenix Arizona has the potential to be a must stop destination for dance music. It's going to be incredible what it's going to be like in 3 years as the scene develops.
https://soundcloud.com/trybtunes/sets/guru
Outside of music production and DJing, what do you do in your free time?
I love doing Yoga and meditation. I've also picked up reading. I've never been much of a reader but now I read every day. I love learning and making myself better. My goal is to learn and become better each day.
Where can we catch you spinning this summer? Any upcoming shows?
This past weekend I opened up for Kennedy Jones, Sullivan King and Whipped Cream with my friend DJ Mike Dao. I have some shows I'm excited for but nothing I can announce just yet.
Finally, what is your favorite flavor of ice cream?
I'm more of a donut man myself. I love buttermilk donuts. For ice cream, I do love moose tracks.
---
Follow Tryb on Social Media: