Shane 54 talks about life as a solo artist, International Departures, "First Time", and more!
---
Shane 54 is a true testament to all that defines an artist with unwavering passion, relentless drive, and supreme talent! Since the release of his first solo track, "Paradise", that was quickly followed up by his debut solo performance at ExchangeLA just this past December, his momentum has not faltered for even a second. With a vision to fuse elements of trance, progressive, and house, Shane 54 has developed his own sound, dripping with his own personality. He is ready to take his faithful fans on the journey with him as he embarks on the next chapter in his musical career.
As a successful Hungarian boy band member many moons ago, and half of the renowned trance duo Myon & Shane 54, it seems as though he has already accomplished more than most would ever dream. But with a new path set out before him, Shane 54 is unstoppable. Working endlessly in the studio to craft electric sounds that get your body moving, his second release, "First Time", only adds to the anticipation of more future Shane 54 tracks to follow. Read on for a sneak peek at what Shane 54 has up his sleeves for 2017 and more!
Watch Shane 54's video teaser for "First Time":
---
First and foremost, how have you been? How has life been treating you since embarking on your solo career this past year?
It has been a big growing experience. I have had to face the biggest challenges in my professional and personal life at the same time, but, as time went on, work has proven to be really therapeutic to me. All the hard work resulted in me now having a bunch of new songs, and I can confidently say that I've finally found my own voice again.
What are some of the biggest challenges that you face as a solo artist, and on the flip side, how has your individual creativity been inspired by it all?
Well, when I started to create as a solo artist, I had lots of ideas for things I wanted to try to sounds I wanted to explore. As I worked more, like I said above, I started to find my own voice. That was a challenge and inspirational at the same time.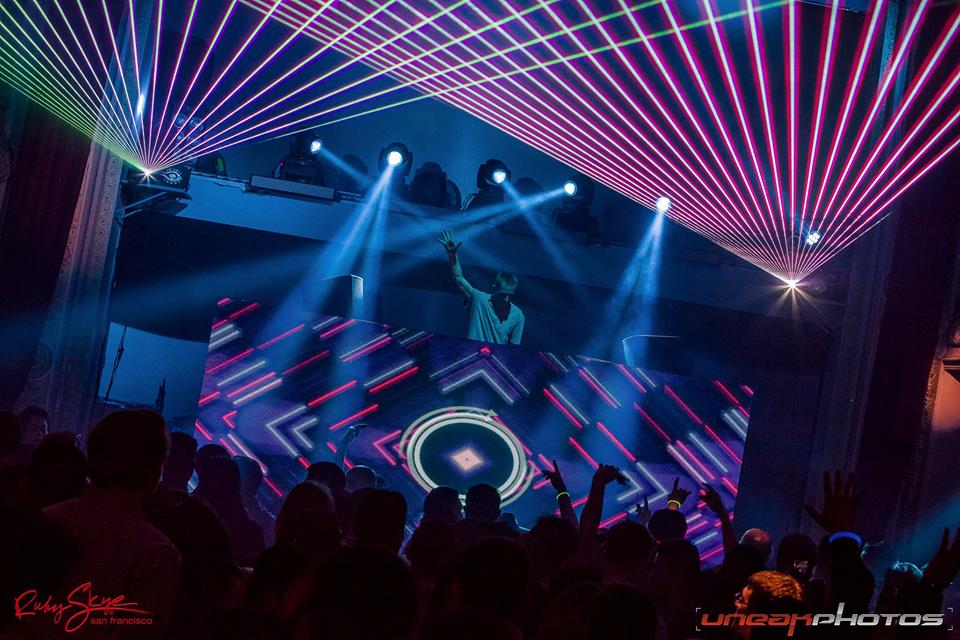 As we dig deeper into 2017 what are some of your creative visions for future releases? Can Shane 54 fans expect anything outside of the box from you this year?
I always like to venture outside the box, and I'm always on the lookout for inspiration that isn't necessarily straight down the middle. Luckily I've already finished the next 2 singles, so I have a bit of room to take time and experiment with what I'm working on next. I might even try singing on my own track and explore slower, moodier territories. We'll see.
You were Armin van Buuren's special guest artist on his 814th episode of A State Of Trance in honor of your second solo release "First Time". What was that experience like and how do you prepare for an appearance on world renowned radio shows like A State Of Trance? 
First, his place has to be the coolest radio studio on the planet. It's embedded deep into the second floor of the Armada Office Building in Amsterdam, and the setup is incredible. Armin is, of course, one of the nicest guy ever, and he's commanding the whole show like the boss he is. Everything there runs like clockwork. He and I go back a long time, but that didn't diminish how special it was for him to premier my new song and get that endorsement from him.
Speaking of "First Time", I want to ask about one of your most memorable "first times". What was the experience like, the first time you took to the stage as Shane 54 at ExchangeLA back in December? Paint us a picture of what that felt like. 
That night, that venue, and that stage is very special for me. I have to admit, going up there by myself was daunting at first, but as soon as I greeted the crowd, "Hello LA!!!!", I felt right at home and there was no stopping me afterward. ExchangeLA was the ring of fire for me, and I got through it just fine. I'll never forget that night.
Your wildly successful radio show International Departures has been on quite the incredible ride as it recently surpassed 13 million listened minutes and hit the #1 spot on the Mixcloud progressive charts! What kind of pressure does this put on you as you prepare each new show and what is your vision for International Departures future?
I always say I'm at the mercy of the Gods of promos. I'll listen to a few hundred songs for just one episode and narrow it down to about 40 before I start to make the show. The first song sets the tone, and then what gets played next is usually determined by musical key and mood as things develop. Making mash-ups is such a vital part of the process too. I just enjoy playing around with songs, changing them into something completely different.
Coming from Budapest, Hungary, how does the scene over there compare to our scene over here in the United States? And if dance music fans were to visit Hungary, what are some of the best spots to visit to quench all of their dance music desires?
We have an incredible party quarter in Budapest with a few hundred (yes hundred!) bars, restaurants, clubs and places all within a pretty close distance of another. Barhopping here is on a different level. The crowds in Budapest are also famous for their energy (I've witnessed it many times), and Balaton Sound is a summer festival that easily ranks up there with the best of any other festivals in the world.
As a hugely successful Hungarian boy band member in your earlier days, it seems as though you have always had music running through your veins. In what ways have your early career experiences helped to shape you into the electronic dance music artist that you are today?
My father is a sound engineer, which means the first time I saw a mixing desk was way before I could even walk. According to my dad, I loved sleeping underneath those big beasts. Besides, he had all kinds of music industry friends ranging from roadies to FOH engineers, so I pretty much grew into this. I founded my first band when I was 13, started touring nationwide at 16, released my first album before I finished high school. But in all the boy band craziness and "pop domination", I still played hard trance like no one expected of me, the guy with the heartfelt ballads on the radio. That hobby then became Shane 54.
Of all the goals that you have set your mind on and achieved and of all the experiences that you have embraced throughout your career, it seems like you have practically done it all. But, if there was one thing that you would love to do that you haven't already done, what would that be and why?
There are so many more places to tour, so many people to work with, so many more songs to do. This thing will never stop unless I lose interest in music, which is totally unimaginable to me. I was born to do this, so why stop when I'm still having the time of my life?
Finally, as someone who has had such a strong and multidimensional presence in the music industry, is there any advice you can give to the up and coming artists trying to find their way in such a competitive market?
Your stuff will be bad first. It won't be comparable to anything that you like, but if you persistent enough, know what you want (or be willing to find out – even if it takes a long time), there will be a time when it all comes together. Never stop learning, never stop discovering what makes you excited about your music. Also, you HAVE to have bad gigs. You will, it's unavoidable. They will make you feel like shit, they will make you want to die, but these are the important gigs because they are the gigs that will make you want to be better.
Let's wrap up with the track that started it all!  Enjoy Shane 54's first solo release, "Paradise", on SoundCloud:
---
Follow Shane 54 on social media:
Facebook | Twitter | Instagram | SoundCloud