Get to know Omega Squad in this week's Artist Spotlight!
---
Based out of San Diego, the duo of Brian Millar and Skandar Rassas has been killing it on the Breakbeat scene as Omega Squad. After debuting with their first release back in 2015, "Shake", they have seen respect from labels ranging from Juice Recordings to Kaleidoscope Music, Gigabeat and more. Armed with an extensive knowledge of electronic music and a history in the rave community dating back to the beginnings of the scene, Omega Squad is primed for the spotlight and ready to make serious moves. Their exciting sets are full of booty bumping tracks that really make the crowd move and whether you're dancing to the beat in San Diego or San Francisco, you'll be having a great time with their infectious sound. Read on for our chat with this duo, and listen to their exclusive guest mix below!
Catch Omega Squad at Faultline at Underground SF (San Francisco) on July 29! Grab tickets here!
Stream EDMID Guest Mix 067 || Omega Squad on Mixcloud:
---
What led you to jumping behind the decks for the first time?
Brian: I'd already been into electronic music for a long time and back in 1998 when I started messing around with DJing it felt pretty natural and I really enjoyed doing it. Back then we'd all hang out at someone's house and play records so it was a social thing as well.
Skandar: A few of my high school friends were DJ's who showed me what dance music was all about and I learned first hand about the incredible experience a great DJ can provide. Those friends showed me a few things on their Technics 1200's and I couldn't get enough, so I saved up and finally got my first set of decks in 2002.
Who are some of your influences as an artist?
Brian: As far as electronic music some big ones would be Crystal Method, Stanton Warriors, DJ Fixx, Icey, Orbital, Chemical Brothers, Depeche Mode, I could probably go on forever.
You recently worked with Destructo Bunny on fresh track "L.O.V.E.". What led you to work together on the tune?
Brian: I've known DB for a long time. We both live in Ocean Beach and I thought it would be great to get him on a track and showcase his talent to a genre that he maybe hasn't had a lot of access too. It worked out great. The track did really well and we are both definitely stoked on it.
https://soundcloud.com/juicerecordingsofficial/jrsr401-love-loopoingonlyvitalenergy-featdestructobunny-omegasquad
When producing tracks, do you have a specific process you follow or setting that you prefer to be in?
Brian: I usually work in my home studio. When I start a song I generally get a riff down and work back from there. Some people start with drums and work their way out from there in some kind of linear fashion, but if you ask anyone who knows me I rarely do things in a linear way in the studio or in life.
Whenever it's possible I prefer to get some of a song going and then walk away from it for a few days before getting back into it. When I do that I generally come back with fresh different ideas on it. Sometimes I'll even end up trashing the first part in favor for something better.
The breakbeats genre has seen a bit of a revival lately. What are your thoughts on the return of the genre?
Brian: I think there's some great music coming out right now and that's really what matters in any genre. There are some people out there really pushing the boundaries like Left/ Right or DJ Fixx and making some awesome stuff that's super accessible to fans of all genres of electronic music.
One point I've been making is that, and this is my own observation, but it looks to me like we are finally getting into an era of where everything is fine. It's like what happened with rock about 10-15 years ago when you started seeing different bands writing songs that channeled all different eras in rock and it was all good. Before that it really was like, it's 1987 everything is glam rock, it's 1994 and everything wants to be like grunge. What I'm seeing today is a lot of different influence/ style/ production out there and it all seems to be connecting with fans of electronic music. But hey, I've been wrong before so we'll see…
Skandar: Breakbeat has been there along along on the undercurrent, but recently the genre has been riding the EDM wave, rising with the tide. I don't think it will ever be a "pop" EDM genre but it's definitely not going anywhere.
Where has been your favorite venue or location to spin at?
Brian: I don't know if I have a favorite, but home bases are definitely Winston's and the Kava Lounge right now.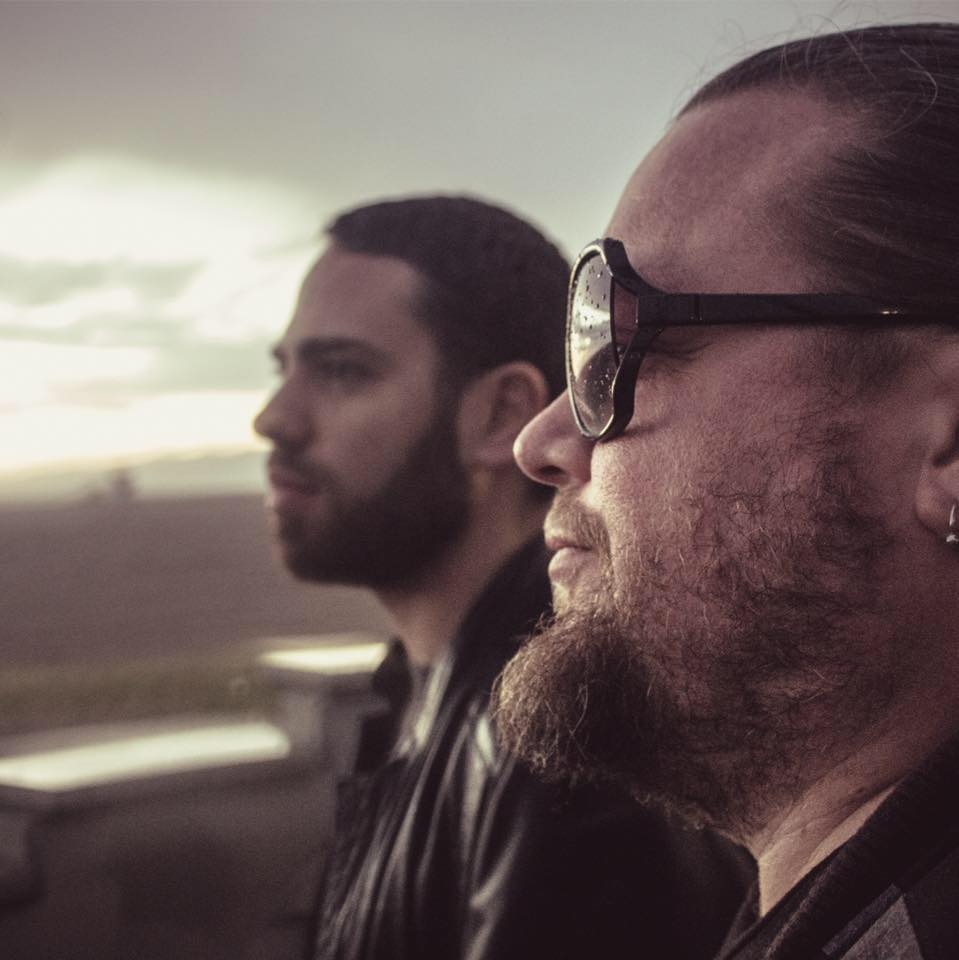 Having spent a considerable amount of time in the scene, what has been the biggest change you've seen over the years? Is there anything you miss?
Brian: [Laughs] I don't know… I could probably write an essay on that at this point. There have been so many changes but a lot of them are cyclical. Genres come in and out. Most of them always come back in one way or another. The people are still a lot of fun. The music is still great. I kind of miss the super club days. There was something really special about places like Limelight, Twilo, Tunnel, and more… But I'm not complaining. I think we are all really lucky to have so many quality choices for any listener to make. Whether you're talking about the music or the way you prefer to go out and see it.
What's in store for Omega Squad for the rest of the year? Any releases or shows fans can check out?
Brian: Right now our next show is Eric Riggsbee's show Faultline at Underground SF (San Francisco) on July 29! Grab tickets here!
Finally, where is your favorite spot to grab a burrito in San Diego?
Brian: It is a toss-up between Bravo's and Liticker's
Skandar: You really can't go wrong with anything wrapped in a tortilla around here.
---
Follow Omega Squad on Social Media: