Ferry Corsten lays out the Blueprint to Orlando, Florida…
---
It was a typical muggy, humid Saturday evening in Orlando, Florida as guests of Encore at Gilt Night Club gather under the main floor disco ball as Ferry Corsten takes the stage. The Dutch DJ is about to unveil his latest project, an album entitled Blueprint. This man is a monolith within the electronic dance community, and has taken on many aliases since his appearance in the 1990's including System F and Gouryella. He has been ranked constantly in the Top 100 since, earning him recognition and respect among peers and fans alike.
Most recently he has taken to the stars with his sound, encompassing a very enjoyable sci-fi tone essence that becomes very apparent in Blueprint. The album tells the story of Lucas who builds a conscious robotic being in his garage after receiving directions from something called "The Drum". Lucas has no idea the sophistication of his project until he insults the finished robot and it answers him. The album was released officially on Friday, May 26 and I absolutely loved it: the same could be said about his fans in Orlando.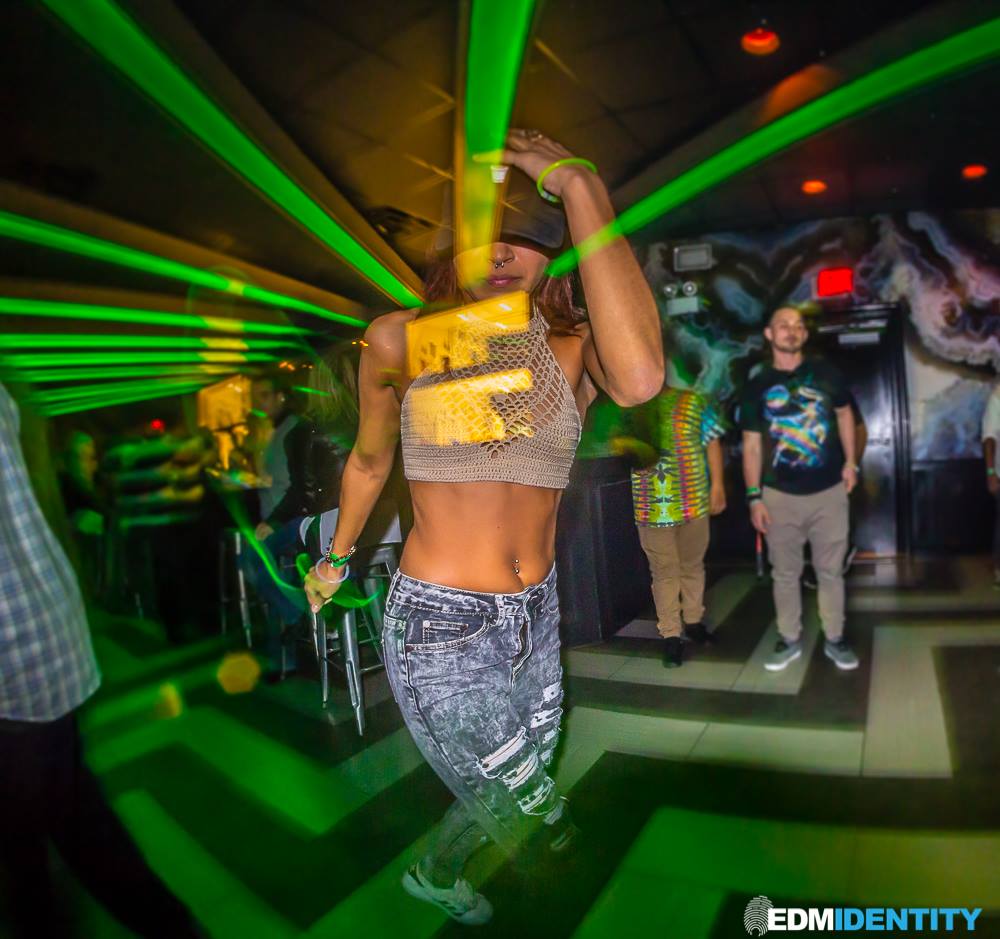 A well-accomplished producer and DJ like Corsten could only inspire a crowd equal to his greatness. Attendees and fans of Ferry's show were energetic and clearly devoted. There were few faces in the crowd that was not mouthing the lyrics to songs as they transitioned, and it consisted of a great mixture of people and ages. We had the usual people celebrating their birthdays but for the most part, the crowd consisted of Ferry Fans. It is always awesome to see real, die-hard fans of an artist versus the sheep that want to be seen at these events and have no love for the music or artist.
I saw very quickly why Ferry Corsten could have such a crowd form for him, he was easily the happiest, most smiley DJ I have ever seen on the decks. I actually made it a point to mention that to him after his set ended and his answer was simple and concise "Chris, I love what I do." We hear that all the time from DJ's though we know it is not always as pure of an answer for them; plenty of DJ's have been quoted saying they love what they do but for the money or women or notoriety and fame. It was plain as day to see that Ferry loved his fans, you could see it as he made eye contact and interacted with so many people in the crowd and VIP booth.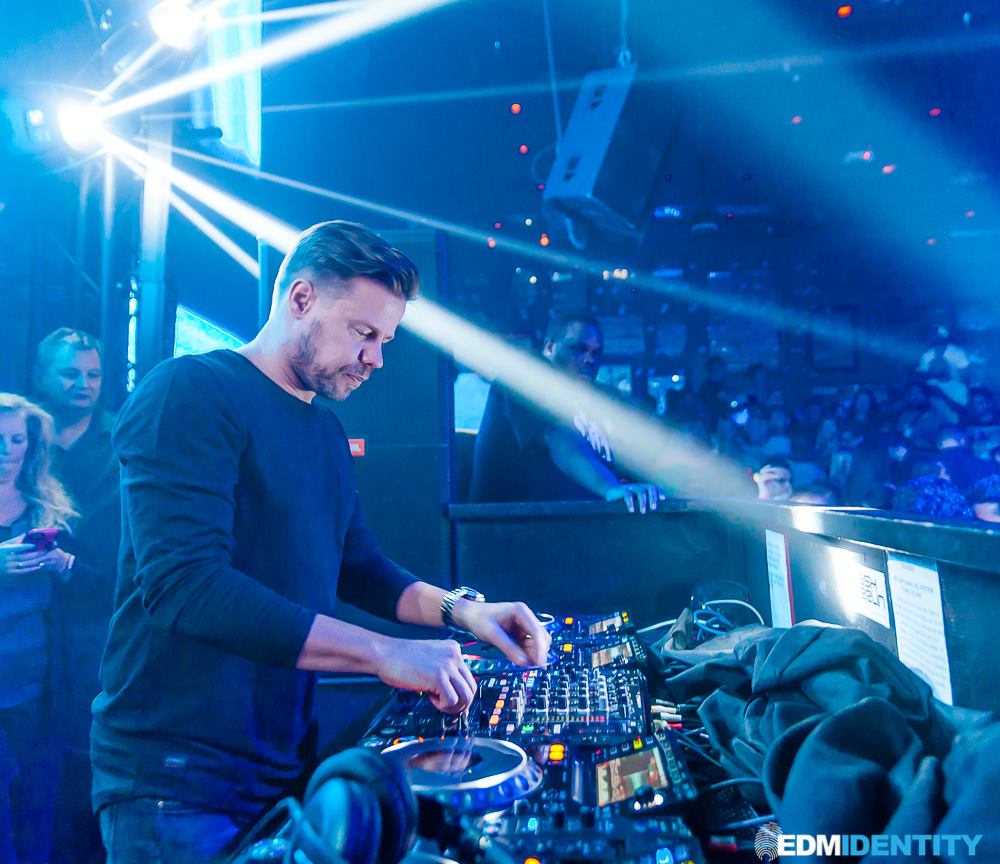 "Music is the answer, keep on dancing and prancing, moving and grooving."
The set itself was a journey through the essence of Trance music. Ferry has cycled through many sounds since coming onto the scene but has always had a Trance foundation. He played roughly for two hours and a half hours; the man just would not stop. The crowd certainly did not mind and neither did I. The music was captivating, it was disco, it was soul, it was a kaleidoscope of sound, it had us going up and down; we must have died and gone to Trance heaven because few sets I have seen have been that divine. Yes, I just did that. From what I have heard from the album there seems to be a story line behind it that Ferry did not exactly touch on in the set but for those who have heard the releases, you could pick up on them as he went through his set.
As close as I was, I was able to see with my own eyes as Ferry worked his way through his set, plugging in the sample after sample, tune after tune. This was refreshing for me as I have seen or heard prerecorded sets, granted to each their own but I prefer to see the inspiration happen live. In conclusion between the set, the crowd, and Ferry's stage presence I would say that this is one of the best sets I've experienced. I would have liked to see more of the storyline off the album, but I assume that would be something we would see more of in an actual venue versus a club setting like Gilt.
Check out the full photo gallery on Facebook!
---
Follow Ferry Corsten on Social Media:
Website | Facebook | Twitter | Instagram | SoundCloud