Make sure to take a break in between admiring the breathtaking views of the Gorge to catch some of my favorite artists on this year's Sasquatch! Music Festival lineup!
---
The time has come! Sasquatch! Music Festival begins tomorrow and ready or not, it's time to pack up your cars to the brim and plan out who you're going to see. Whether you already have your personalized schedule built and are ready to go or spontaneously decided to buy a ticket last-minute and have absolutely nothing prepared, check out my top 5 artists to catch this weekend below.
For information regarding set times, camping, festival maps, tickets and more, click HERE!
Sasquatch! Music Festival 2017 || Sydney's Top Picks
---

RÜFÜS DU SOL
Known for their dreamy synths and vocals, this Australian trio should definitely be added to your schedule this weekend. Their debut album, Atlas, was ranked #1 in Australia and Bloom followed shortly after, featuring the group's same characteristic alt-dance feel. Their tracks have been remixed by majorly successful artists such as What So Not, MK, Lane 8, and many more, but it was Louis Futon's remix of Bloom's "You Were Right" that first put them on my radar. Since then I've been obsessed with their euphoric, liquid sound, but have yet to have the privilege of seeing them live. It also certainly doesn't hurt that these guys are serious eye candy. I can't wait to see how they close out the festival Sunday night!
---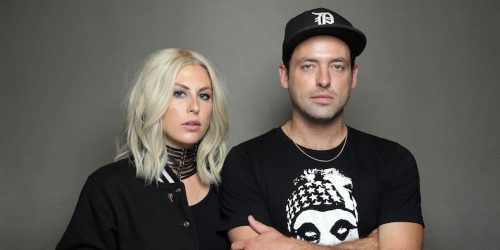 Phantogram
Mouthful of Diamonds has been one of my favorite tracks since it was featured on an episode of the U.K. show, Skins. Like my love for that show, my love for Phantogram has burned brightly ever since. The duo, Josh Carter, and Sarah Barthel, have described their music as "street beat, psych pop" and I couldn't agree more. Phantogram somehow synthesizes electro rock and dream pop to produce a sound that shouldn't work but somehow does perfectly. The group has played at festivals such as Coachella, Outsidelands, and Lollapalooza, but with the breathtaking venue that Sasquatch! offers, I have a feeling their Sunday evening set will be special.
---

Kaytranada
At only 24, Kaytranda has been blowing up the electro-hip-hop dance scene since 2010. Louis Kevin Celestin is originally from Haiti but moved to Canada shortly after birth. He began DJing at 14 and has worked on his music and incredible fashion sense ever since (seriously, this guy ALWAYS looks good.) He's remixed countless major tracks, including Rihanna's Kiss It Better in 2016 and Chet Faker's Talk Is Cheap in 2014, but has only one studio album, 99.9%, which was released in 2016. The album features major artists such as Goldlink, Anderson Paak, and Vic Mensa, whose vocals compliment Kaytranada's funky beats. Celestin will be closing out Friday night; catch me in the back left getting groovy.
---

Jagwar Ma
This Australian group has been my go-to beach music forever. They have an alt-rock dance feel to them that I can't wait to hear live at the Gorge Saturday night. By mixing synths and real instruments, Gabriel Winterfield, Jono Ma, and Jack Freeman have created a sound that makes head-bobbing along absolutely irresistible. After you fall in love with these guys this weekend, make sure to blast them the next time you find yourself lying out on the sand; they're the perfect soundtrack to any beach day.
---

Chance The Rapper
Oh, Chancelor Jonathon Bennett, where do I begin? This 24-year-old rapper/singer/record producer/philanthropist/heartthrob has been a personal favorite of mine since his 2013 mixtape, Acid Rap. The man is virtually impossible NOT to love, I mean have you seen the freestyle he wrote for his girlfriend? *Swoons* His premiere album, Coloring Book, scored him three Grammys, including Best Rap Album. His upbeat, funky beats paired with his playful lyrics make for a feel-good combo you are not going to want to miss Sunday night!
---
Connect with Sasquatch! Music Festival on Social Media:
Website | Facebook | Twitter | Instagram
Featured Photo Credit: Sasquatch! Music Festival