Let's throw it back to 1991 with Engima's track "Sadeness (Part I)"!
---
I have a confession to make: I owned both Pure Moods V.1 and V.2 in middle and high school. Why is this important? Partially because the ambient side of electronic music is one of my favorite and simultaneous one of the least discussed sides of the genre. Another reason is Pure Moods led me to the magic that is Enigma who created the wonder that is "Sadeness".
Enigma was originally formed in 1990 by Romanian-German artist Michael Cretu. Cretu stated that Enigma was created to represent "an omnicultural world of sound." Truth be told, when I became enraptured by Enigma, what pulled me in were the haunting vocals. Some time after I learned that the vocals were contributed not by a member of Engima but by Cretu's then wife, Sandra, who was a widely acclaimed musician in Germany.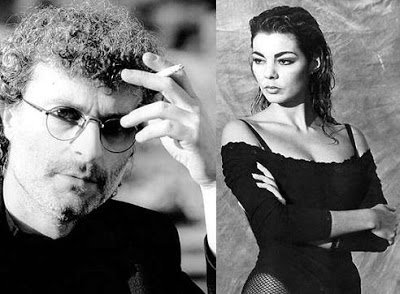 Interestingly, Cretu had a tendency to steal sound clips without permission. It was later learned that the chants heard on the track belonged to a choir, who went on to sue Cretu for stealing their work. This same situation also occurred in his smash hit, "Return to Innocence."
For the longest time, I thought the title was "Sadness," clearly missing that extra "e." The title is actually a combination of the words "Sade" and "sadness." The "Sade" portion refers to Marquis de Sade, a French novelist who was the original Fifty Shades of Grey-esque author. His penchant for writing about controversial sexual activity gave us the word "sadism."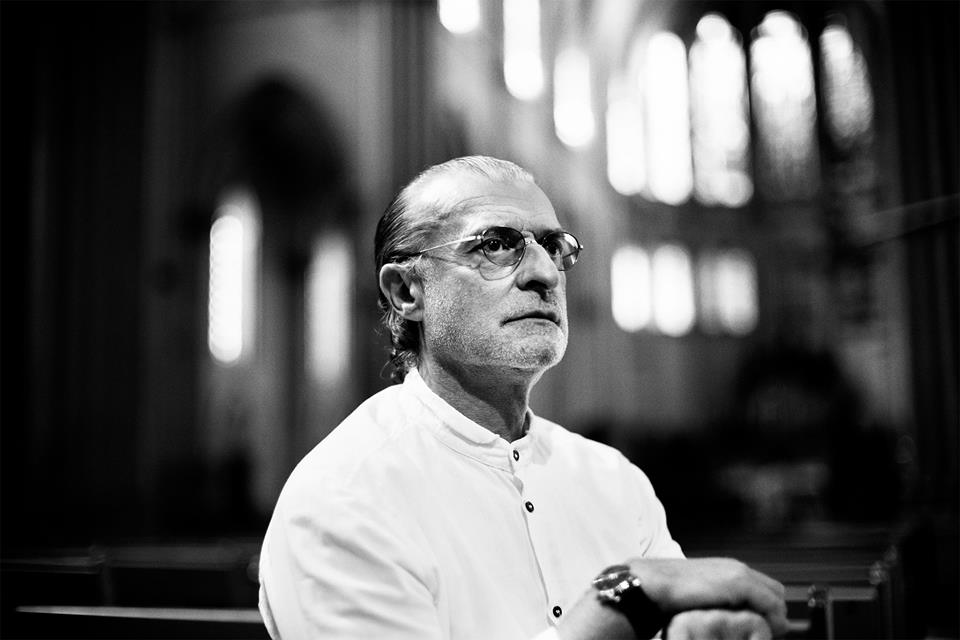 What I love about this track is its ability to lure in listeners and entice them with its composition. "Sadeness" is unlike most tracks you hear today as it very closely straddles the line between the electronic and more "new age" type music. Another aspect sets this song apart is that it sounds deeply religious and there are clear religious motifs, as shown through the chants and the insertion of certain psalms. As someone who is not deeply religious in the least, it's even more surprising that I love this sound as much as I do! There's just something about the mixture of voices and sounds that are ethereal.
When it was released, it quickly It became an international hit, reaching number one in 24 countries. In the US, it peaked at number five on the Billboard Hot 100 and reached number one on the Billboard dance chart. It hooked me in with its use of Gregorian and Latin chants while simultaneously calmed me through Sandra's dulcet tones.
Is anyone else an Enigma fan? Let us know in the comments below!
Check out Enigma – Sadeness (Part 1) on YouTube:
---
Enigma – Sadeness – Lyrics
Procedamus in pace
In nomine Christi, Amen Let us go forth in peace
In the name of Christ, So be it
Cum angelis et pueris,
fideles inveniamur We shall find the faithful in the
company of angels and children
Attollite portas, principes, vestras
et elevamini, portae aeternales
et introibit rex gloriae
Qius est iste Rex glorie? Lift up ye heads o ye glorious gates,
and be ye lifted up ye everlasting doors,
and the king of glory shall come in.
Who is the king of glory?
Sade, dis-moi,
Sade, donnes-moi Sade tell me
Sade give me
Procedamus in pace
In nomine Christi, Amen
Shall we proceed in peace
In the name of Christ, AmenSade, dis-moi
Qu'est-ce que tu vas chercher?
le Bien par le Mal
la Vertu par le Vice
Sade, dis-moi, Pourquoi l'evangile du Mal?
Quelle est ta religion, Ou sont tes fideles?
Si tu es contre Dieu, tu es contre l'Homme
Sade tell me
what is it that you seek?
The rightness of wrong
The virtue of vice
Sade tell me why the Gospel of evil ?
What is your religion? Where are your faithful?
If you are against God, you are against manSade dit moi pourquoi le sang pour le plaisir ?
Le plaisir sans l'amour.
N'y a t'il plus de sentiment dans le culte de l'homme ?
Sade tell me why blood for pleasure?
Pleasure without love?
Is there no longer any feeling in man's Faith?
Sade, es-tu diabolique ou divin? Sade are you diabolical or divine?
Sade, dis-moi
Hosanna
Sade, donnes-moi
Hosanna
Sade, dis-moi
Hosanna
Sade, donnes-moi
Hosanna Sade tell me
Hosanna
Sade give me
Hosanna
Sade tell me
Hosanna
Sade give me
Hosanna
In nomine Christi, Amen In the name of Christ, Amen
---
Follow Enigma on Social Media:
Website | Facebook | Twitter | SoundCloud | YouTube