The daily lineups and artist lineups are now available for both weekends of Electric Forest!
---
With just over a month to go until we all converge on the Rothbury, Michigan for Electric Forest this year, the excitement is steadily mounting. The four-day festival announced lineups that are absolutely on fire and with a number of artists being there, trust there will be some hard choices to make. The release of daily lineups only begins the discussion of who you may miss due to conflicts, as we patiently wait for the set times to solidify our schedules of course. These daily lineups will give you a good feel of the vibe each day, and of course who will be playing multiple sets throughout the weekend as well.
On the other hand, for all the tough calls you may have to make to hear your favorite producer, you won't have to make any tough calls when it comes to the art. Each year, a wildly talented assortment of makers, builders, and dreamers assemble in Sherwood Forest to create true magic. Featured on both weekends of the festival, these creators have been working year round to make the heart of The Forest open you wider than ever before! So whether you're trying to enjoy Above & Beyond's style of trance in the woods, or Flume's melodies among the trees, Electric Forest is shaping up to be one hell of a memory for this year!
Tickets for Weekend 2 are still available so you better pick yours up soon!
What conflicts do you think you might have on the lineups below? Let us know in the comments!
---
Electric Forest 2017 Weekend 1 Daily Lineup: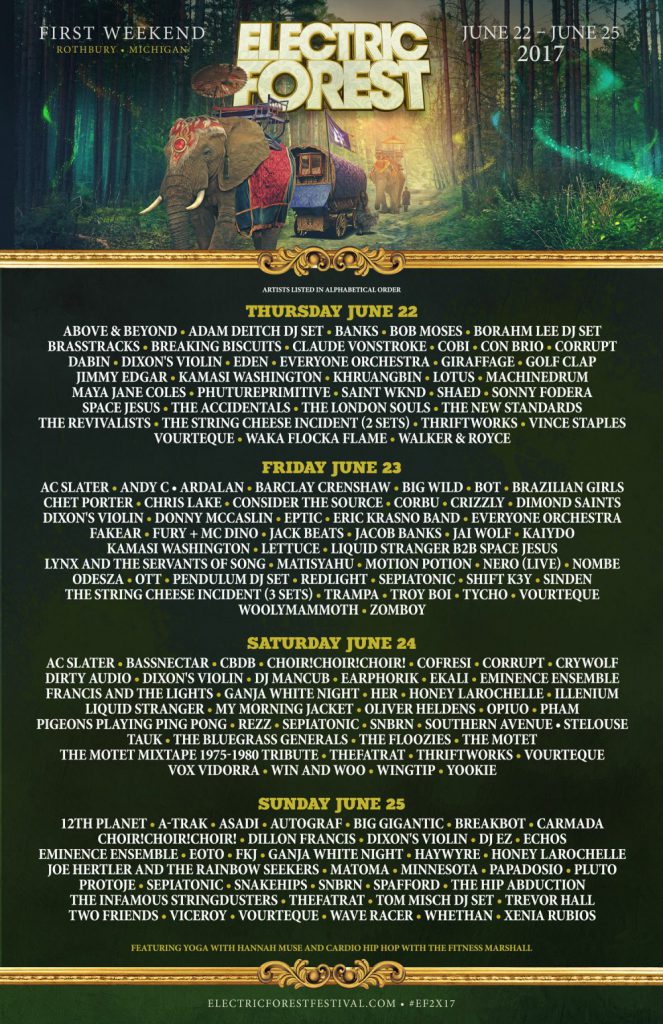 ---
Electric Forest 2017 Weekend 2 Daily Lineup:
---
Electric Forest 2017 Artist Lineup: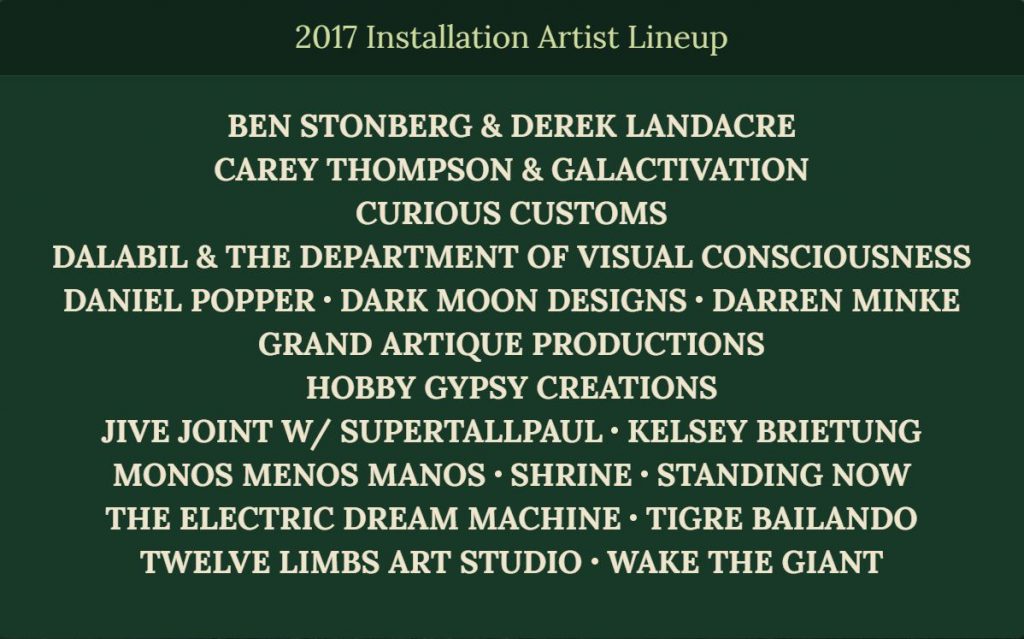 ---
Connect with Electric Forest on Social Media: