Trance legend ATB takes on a whole new style in his crossover album, neXt.
---
There is no denying that ATB is a legend. DJ, producer, songwriter, and all-around superstar musician, 2017 marks André Tanneberger's twentieth anniversary in the scene, and he's celebrating it in style with his new crossover album, neXt. This two-disc behemoth spans a mix of more up-tempo collaborations with a wide variety of vocalists and a collection of down-tempo tracks that highlight the more ambient side of ATB's catalog.
As a fan of ATB's older work, I was apprehensive to dive into his new album. Over the last few years, he has departed from the trance sound that fans, including myself, came to know and love. His departure has been met with both success and mixed reviews – not to mention, a crossover album typically signals a departure from what is typically expected from a producer in favor of something a bit more mainstream or experimental. Nonetheless, I decided to give neXt a listen, largely because I'm always intrigued to hear what some of my old favorites are working on, even if it's not necessarily something that jives with the style of music that I listen to on a day-to-day basis.
Stream ATB – neXt on Spotify:
---
Overall, the two halves of neXt provide vastly different experiences for the listener.
I found myself gravitating toward several of the tracks and listening to them almost obsessively while skipping through some of the others after listening to them only once. This is not the first time I've found myself with this criticism of artist albums, no matter what the genre; especially when they span two entire discs, it can be really tough to maintain a flow. As a result, I found myself vacillating between intense enjoyment and a sense of listlessness depending on which tune I was listening to at the time. There are some that I will come back to, and many that I won't.
The first half is populated with primarily upbeat, vocalist-heavy tracks that gravitate more toward a pop music sound than what you might expect from trance. Although this is being billed as a modern take on ATB's trance sound, the vocalists are the real focus. It is at best catchy and uplifting, and at worst formulaic, saccharine, and uninspired. As I listened, I found myself wishing most of all that the vocals weren't always the main event. That's not to say that there weren't standouts – merely that, in many circumstances, the vocalists seemed to be featured at the exclusion of the other production elements, pushing them into the background and rendering them a bit lifeless by comparison.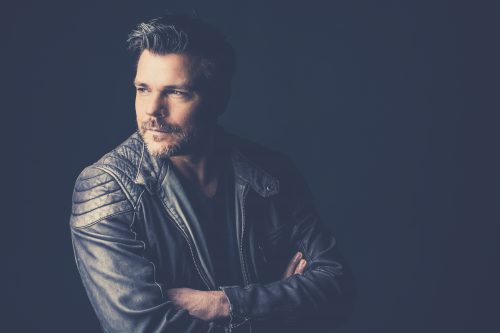 Delving into some of the tracks themselves, "Pages" featuring HALIENE is the first on the album, and it immediately sets the tone for the front half. The vocal really takes center stage here – HALIENE's clear, piercing soprano soars on a melody that perfectly highlights her impressive agility with a quick succession of perfectly executed runs. The thoughtful quality of the production pairs perfectly with the emotional lyrics for a track that leaves the listener primed to hear what else the album has to offer. This was by far my favorite track on the first half of the album, and one that I will admit I have listened to a number of times, even though I like to fancy myself to be too sophisticated for pop music.
"Message Out To You" featuring Robbin & Jonnis with F51 is another one of the album's standouts. The album's lead single, it features a truly superlative performance by F51, with sweet, honeyed vocals laced with incredibly complex harmonies that dazzle with their intricacy. I can't help but admit that between the vocal track and the energetic buildup, this has all the makings of a mainstage tune, which I think is exactly the point.
"Connected" with Andrew Rayel is probably the most highly anticipated track to come off neXt if only because it is a high-profile collaboration with one of trance music's current darlings. It begins with a beautiful, sentimental piano line that eventually fades out and bursts into a rhythmic, driving bass and synth line. Although it has interesting possibilities, it stops short of being a real standout – the track never really kicks in, which left me with more of an unresolved feeling than anything else while listening to it.
The second half of the album is where André's talent really shines, in my opinion.
I have always been a big fan of his more melodic tracks, going all the way back to "9PM [Till I Come]" which has such a catchy tune to it that it seems like every person I come across who knows even a little bit about dance music knows it, even if they don't know its name. Although not everything on the ambient side really grabbed me, there were a couple of tracks on the back half that I think were the best on the entire album by far.
"Route 66" with Anova feels like a throwback to that classic ATB sound that so many of us came to love. It features a driving, intense bassline that propels the track forward, separating it from many of the more ambient tracks on the back half of the album. Like so many of André's compositions, it's layer upon layer of lush, vibrant sounds – rhythmic synthesizer chords in a minor key; a melodic, distant guitar line; distorted, almost exotic-sounding flourishes that float in and out like the breeze. Fans hoping to hear a throwback to the old ATB will gravitate toward this one. If you listen to only one song on this entire album, let it be this one.
"Moving Cloudbreak" is by far my favorite track on the album, although I am surely in the minority here as it is by no means what one would expect from ATB. Even so, my first listen was under two weeks ago, and I have easily listened to it two dozen times in that span. The track starts off with rich, layered tones, the gentle beat underneath driven by textures in the sounds rather than by any sort of percussion. The use of this technique gives it a hypnotic feel that washes over you like waves in the ocean until some light percussion kicks in just before the 1′ mark, gradually building until it all drops out to make room for a haunting piano melody that hangs in space. Then, he finally puts it all together for a complex, multi-layered composition that brings to mind exactly what the track title suggests – an afternoon in repose, watching the clouds break and reassemble through the sky. It's moments like these where ATB's real talent as a producer and composer shine through. If I only experienced a few outstanding moments in the context of this album, this one made it worthwhile.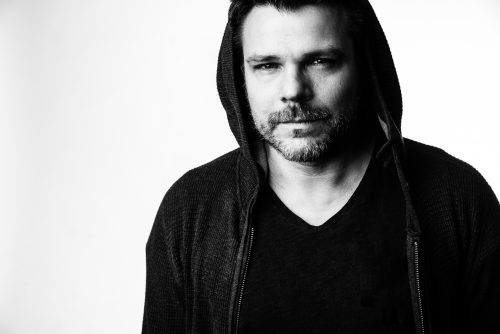 Overall, was neXt a successful crossover?
I don't style myself as the judge of that; at the end of the day, I'm probably not the target audience for an album aiming to draw a more pop music-oriented listener. With that having been said, I think that while there were certainly some successful productions, there was a certain lack of cohesion that leaves me wondering exactly where it was aiming to go. Only time will tell if it holds up to ATB's legacy and becomes a rich piece of his history or just a blip on the radar. My own experience was mixed – personally, I don't know that I'd add the whole album to my favorites, but there are a few really stellar tracks on it that I will be listening to on repeat for a long time. If you're a fan of ATB's work or are just looking for some good ambient jams, I'd recommend streaming it on your favorite portal or buying it here.
What were your thoughts on ATB's crossover album? Let us know in the comments!
---
ATB – neXt – track list:
Disc 1
Pages (feat. HALIENE) (3:43)
Never Without You (feat. Sean Ryan) (5:36)
If It Takes All night (feat. Cavale) (3:28)
Stay With Me (feat. Mike Schmid) (3:19)
Message Out To You (feat. Robbin & Jonnis) – with F51 (3:36)
A Place Like You (feat. Mister Blonde) (3:24)
Connected (with Andrew Rayel) (3:36)
Remember When (feat. Lenachka) (3:31)
Breach (feat. Ethan Thompson) – with Myon (3:44)
Close Enough To Touch (feat. Maria Z.) (3:42)
I'm Here (feat. Jan Loechel) (4:02)
Heart of Stone (feat. Mike Schmid) (3:45)
Flash X (feat. Mike Schmid) (3:21)
Disc 2
Route 66 (with Anova) (5:10)
Faith (feat. Tilsen) (3:56)
Green Sand (5:06)
Moving Cloudbreak (feat. Fade) (5:40)
When It Ends It Starts Again – Ambient Version (feat. Sean Ryan) (5:37)
Back Home (3:19)
Restart (3:17)
Never Stop (3:49)
Time (4:28)
Pulsar (6:51)
Within A Dream (4:52)
Project X (4:11)
---
Catch ATB on tour and the festival circuit this summer:
5/19 – Warszawa, Poland – Club Bank
5/20 – Sopot, Poland – Club Scena
6/2 – Kiev, Ukraine – Stereo Plaza
6/3 – Lviv, Ukraine – Lviv Arena
6/9 – Munich, Germany – Neuraum
6/15 – Las Vegas, Nevada, United States – Dreamstate Beach @ Marquee Dayclub [EDC Week] w/ Kristina Sky
6/23 – Bloemendaal Aan Zee, Netherlands – Beachclub Fuel
6/24 – Velence, Hungary – Lake Velence Festival
6/25 – Iasi, Romania – Afterhills Festival
8/26 – Nürburg, Germany – New Horizons Festival
---
Follow ATB on Social Media:
Website | Facebook | Twitter | Instagram | SoundCloud | YouTube