We're swooning over this young DJ as he talks social media, life on the road, and his latest track, "Atom."
---
DJ, remixer, record producer and radio host, Tom Swoon does it all. After first making a name for himself back in 2011 when his official remix of Gareth Emery's "Tokyo" earned him a place on Beatport's Top 100 chart, Swoon, formerly known as Pixel Cheese, has continued to rock the progressive/electro house scene with his hard-hitting tracks and remixes. In addition to making music, the 23-year-old DJ also hosted Lift Off Radio which recently received a rebrand. His newest rework of Nari and Milani's original "Atom" is undeniably a banger and after a quick Q&A with the Polish DJ back in February of last year, we've gotten the chance to speak with Tom Swoon again about the track, his personal life, and his upcoming world tour.
Stream Tom Swoon Pres. Tape Me Radio – Episode 177 on SoundCloud:
---
You recently rebooted your social media account for a fresh start, what prompted this decision?
My team and I wanted to re-brand the radio show, which is now called "Tape Me Radio" and also re-brand the social media – look etc in according to this new concept that includes "using tape". Also, the music video of "Atom" and the branding of single included this. So for us it was great to start with a fresh start on all portals.
Let's talk about your recent release "Atom"! What led you to re-working that track?
"Atom" was one of the biggest club hits ever produced. So when Nari & Milani asked me personally to remake their big club anthem – it was a huge honor. And I knew that I was not going to be easy to come up with something as strong as the original. The new version I did with Teamworx, however, scored really well! It was the #1 most played track at the moment in the club scene and also still number 1 on Beatport Big Room chart after 13 days.
You collaborated on the release with the duo Teamworx. How did that relationship come about?
I was already in touch with the guys for a while and always wanted to work on something together. When Atom came up – I thought immediately that it would be something great to do with them. So we finally jumped on a project together!
The Atom World Tour is taking you all over Europe and Asia this Spring/Summer, where are you most excited to be playing? Any new venues or cities for you?
Perhaps the event that will be most exciting for me, is funny enough the event in my hometown. The local council is organizing a huge event on the main square of my city and they wanted to book me. It will be a special moment for sure – because most of the time I'm performing elsewhere in the world.
With all the traveling on the horizon, how do you stay healthy while on tour?
I am trying to eat and drink as healthy as possible on tour – also whenever I can I'll use the hotel's gym and sleep as much as possible WHEREVER I can.

Five years ago you finished school and began your career as a DJ. Can you think back to the moment you realized you could turn your hobby into a career?
It was all happening in my very last year of college. When I had almost weekly gigs around the world. I remember finishing off my exam quickly and then ran to the airport to get on a flight for an India tour with Steve Aoki. It was all new to me, and I felt blessed to have this opportunity to make something from my passion.
What's your biggest interest outside of making music?
Gaming! Without a doubt. Really hooked on it 🙂
Growing up in Poland, how would you say the music scene differs from the rest of the world?
Every country has his own music preferences I would say. When I started the club scene in Poland wasn't too big. Luckily this changed a lot in the last few years. So now there's a pretty good club scene in Poland! Perhaps there are still more festivals that should happen during the summer! But hopefully, that will change soon too! 🙂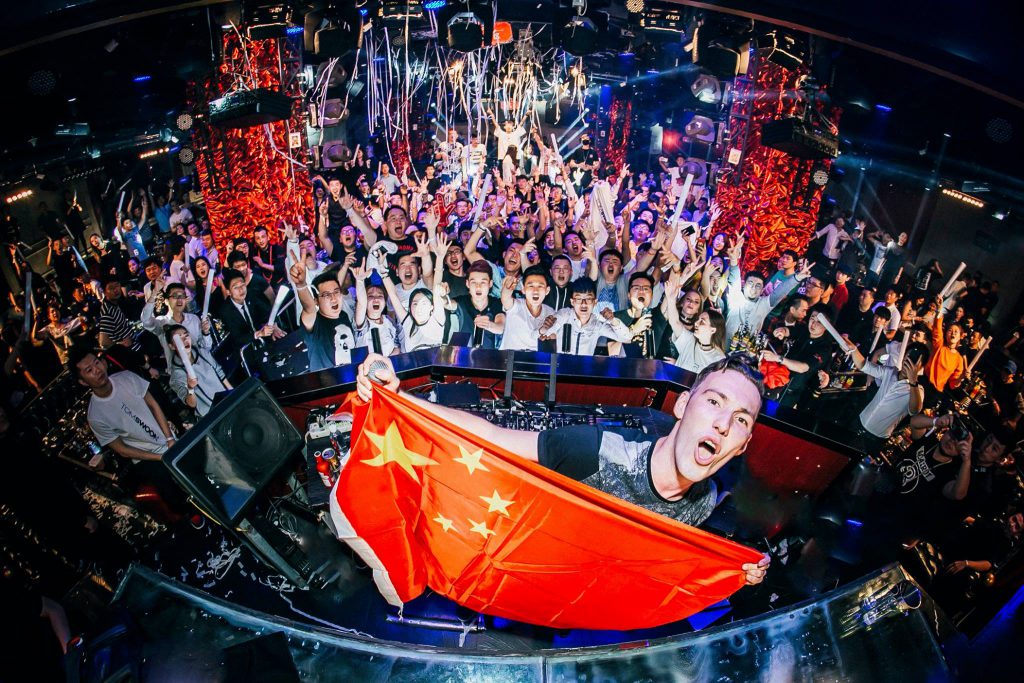 What has been your proudest moment that you've had in your career so far?
Probably playing at one of the biggest festivals in Poland (Sunrise Festival) on MainStage while my parents were watching me from the backstage. It was a real great moment to show them finally what I am doing and why I am doing this. It was very emotional!
Finally, did you have any advice for our readers regarding pursuing a career in music? Anything you wished you'd known prior to starting out?
Stay true to yourself – don't start copying what is hot at the moment because it will not help you anywhere. And I do not give up and keep working hard. Persistence is everything!
---
Follow Tom Swoon on Social Media:
Facebook | Instagram | Twitter | SoundCloud