Showtek Talks "On Our Own", Ultra Music Festival, Hardstyle, & More!
---
Showtek has dominated the dance music scene since 2001 and clearly has no plans on stopping anytime soon. Since their original roots in hardstyle, they have pushed the boundaries of electronic music and always been open to new genres and sounds. One constant has always remained though, and that is their sets, which have always been nothing but crazy.
There really isn't a party quite like a Showtek party, and over the years they have truly made their mark on the electronic music scene. Whether you fell in love with them for their raver anthem "FTS" or have become a fan recently through their more recent tunes, if you've been listening to their music you know they are all about a good time.
Additionally, Showtek has begun their mission of spreading not just positivity, but awareness of problems in our world through tracks like "Believer" with Major Lazer. We had the opportunity to chat with the dutch duo at Ultra Music Festival in Miami, so listen to their set below and read on for the in-depth chat now!
Watch Showtek's set from Ultra Music Festival Miami 2017 on YouTube:
---
Miami is definitely the place to be in March to kick off festival season here in the US. What is your favorite part about being in Miami during Miami Music Week and Ultra?
Wouter: The good thing is, that Sjoerd lives in Miami.
Sjoerd: I live here, so Miami is every weekend for me.
[Everyone laughs]
Wouter: I live in New York and LA. What I like about it is that the whole industry gathers around and it makes the scene look more professional to have in-depth conversations, set things up for next year, discuss what's going to happen, and more. I think it's important in an industry with so many people involved that we come together here once a year, and once in Amsterdam, so twice a year, and see what's happening. Because it's still a vulnerable industry sometimes, you see markets going up and down but I think its cool. And also you see the fans here at Ultra, it's a good happening.
You have a new track that just dropped, "On Our Own", what's the story behind the track and what does it mean to you?
Wouter: For me and maybe for Sjoerd as well, it is about inspiring kids to…I mean, we never go that deep with our lyrics but this has more lyrics to it…but I kind of want to inspire kids and the young generation to listen to themselves. That's what we did when we were young. People tell you what's good and what's not good for you, like "oh don't drop out of college, don't do this or that". If you feel you're creative and a creative person, then follow your dreams. If you want to be a football player, follow your dreams. You have to be realistic though, but follow your dreams and make your own voice heard in this world, create your own path. That's what evolution is about, people bringing their own thoughts to the world and making or creating something new.
You recently showed your support of the charity Save The Children on track "Believer" with Major Lazer. What led to your support of that cause?
Sjoerd: Well the thing is like, the track stands for the belief in positivity right here. To us, if you listen to the song it means that no matter where you're from you have the right to be who you want to be. It doesn't matter if you're black or white or purple even. The kids from Syria at that moment were having a really hard time. They were running away for their lives and they had a future, kids are always the future. I think, as an artist, you have the power to speak to a very massive crowd, and I think to bring some positivity into the world is great.
Wouter: It feels almost weird to not say anything, the CEO of Apple said: "if you have a big company and you see stuff happening and you don't say anything it almost feels like you agree". And I think with the amount of followers we have, and we love music and are so privileged to do this, but it would be really stupid if we didn't give anything back to the world. Everyone deserves a chance.
Sjoerd: And music is a great form of getting to people's minds. People listen to music and music brings people together. Even today at Ultra you see so many different people from different cultures and that is a very powerful thing. And that's why we shot the video in the middle east, to bring some awareness to people who are less fortunate in the world.
So you feel that artists should definitely get more involved?
Wouter: Well, it has to be genuine, like in this case Sjoerd and Diplo also were on the phone a lot. Sjoerd came up with the idea to involve charity and do something more especially with what's happening right now. Actually, we've got another song, it's not going to be a big single, we are going to put it out online or on the side, but we want to be a little bit more involved with the world instead of just EDMing, you know?
Since launching your label in 2013, what has been your greatest accomplishment so far?
Wouter: Well the greatest accomplishment so far is that we've gone pretty independent. I mean we work with partners still but it's great to have our own platform. We're artists and we don't work with a major label at the moment so if we want to put out something, we can do it. Maybe it's not the best thing, we don't know, but for us it feels like we can do anything we want to do right now.
Sjoerd: And to jump into that, this year and next year we have a lot more music coming out. Way more different styles, we're starting to push a little harder so this year you'll see a lot of different kinds of music.
Wouter: Oh and Skink, people don't know this, but we picked that name for the label because skinks are some of the oldest existing animals in the world. It adapts itself to the environment. We picked that name so we could adapt our sound, and label sound, to any existing sound in any era. There was a lot of thought behind it.
Wow, that's pretty awesome!
Wouter: We love like hardstyle, techno, and even trance. We like all that stuff, and we're doing a lot of reggae right now so we'll see how it evolves.
Your sets have been well-known for their party atmosphere over the years…
Both: Yeah [laughs]
What's the craziest festival you've ever played?
Wouter: There's just so many…
Sjoerd: It's hard to say craziest, but I remember last year we played in Germany…
Wouter: Much more hard, intense…
Sjoerd: and we looked down at the mosh pit, and it was a mosh pit of like maybe Wouter000 people or something. I think people got hurt. [Laughs]
Wouter: I think you can measure, like today Sjoerd was like "Raise Your Flag" and you see all those cultures gathering. Not raging, but that emotional engagement from people to your set, that's also big. In terms of like, emotionally, Ultra is definitely one of our favorites.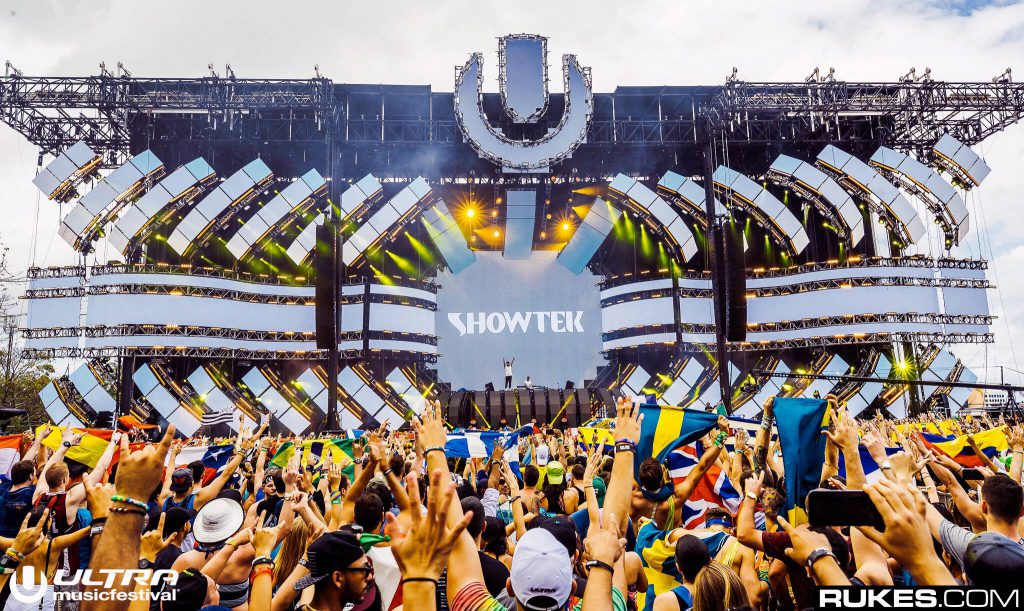 As two brothers, have you ever gotten into any friendly fights with each other?
Wouter: You have to always battle to come to the next level. If you just always agree to where you are you'll never grow. So you have to bounce back and forth to come up with new things and never do things anymore or again. But not fight, more like healthy arguments.
Sjoerd: I mean we share similar or non-similar visions, but in the end where we want to go is always the same.
Having been involved in the scene since 2001, you've seen a lot of changes happen…
Both: Yeah..
What is the biggest change you've noticed?
Wouter: Well one of the biggest changes is that the people digest music very fast in the industry these days. It's almost like you have to come out with a song every eight weeks to stay relevant. While sometimes back in the day we used a song for a whole year of awareness, and now if you don't have the right PR you just…
Sjoerd: It's like this because, like what he said, in the 60's there was only TV and Radio as the main medium to reach out to people.
Wouter: Now there are so many different forms of media, that it's hard to concentrate it. So it's not becoming like food, but it's almost like…do you still remember what you ordered at the last restaurant you went to? Like when you're there it's amazing, but you don't really remember because it becomes more natural and more normal. It's the same with music, you just stream it, like [makes eating motion] onto another song. It's much more easily approachable. Music is not that special anymore, in the 60's people were listening to the radio and the artists became big because it was so special. Now it's more like all over the world, I like it.
Sjoerd: It's also a good thing because sometimes you spread the music and kids in India are jumping at a party to your song. Everything has its ups and downs.
Wouter: But the sets, our sets, have become more like a show, like a concert, instead of a DJ set. We aren't really mixing and looking at the build, techno guys and minimal guys do it but mainstream electronic artists, they have a show like a rock star, song song song song, and no builds…
Sjoerd: or seven-hour sets. I mean we used to do that at shows, not anymore really.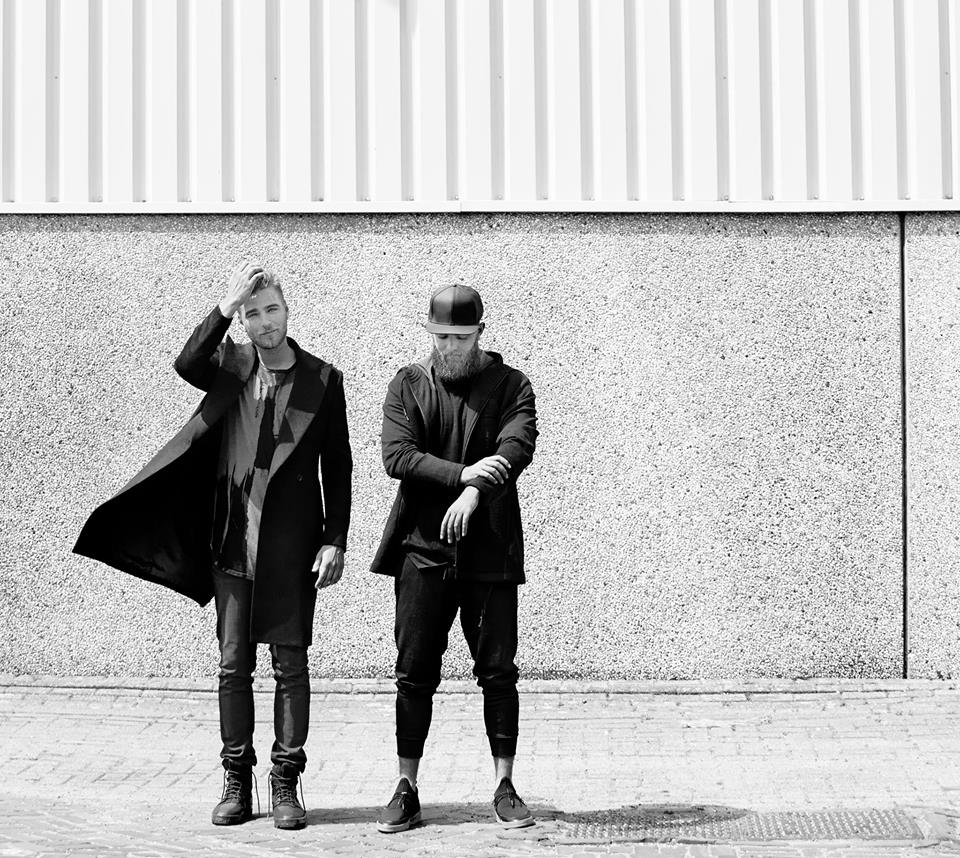 With the release of "Mellow" last year, does this mean we can look forward to some more hardstyle releases in 2017?
Sjoerd: Well, the thing is like…
Wouter: We're open to anything.
Sjoerd: We're open to anything. We're very close with Technoboy and Tuneboy, and we have been friends forever so we said: "Ah let's do this weird, hard track for the summer". Because we play a lot of festivals and it's so nice to have a banging closer tune. We worked on it, we loved it, so next year we'll do it again, ya know?
Wouter: We played some hardstyle today. There were some guys with some signs and they were like…melting, we loved it.
Well I'm a huge hardstyle fan so… [Laughs]
Sjoerd: You don't have to apologize for that [Laughs]
Wouter: We had to step away from it a little bit to get into that more EDM-minded zone but now you'll see pop songs, hardstyle songs, reggae. We don't care anymore, we'll play anything.
Sjoerd: As long as it makes you dance, be happy, and smile!
Wouter: Showtek wants to make people happy and wants to make you feel like, oh this is special!
Sjoerd: For example, one of the reasons why we are huge in Australia. We have a massive hardstyle following and also a massive new era scene following in dance music. So like, for us we're just happy that we did it because it also created what we could do in the future. If we wouldn't have done hardstyle back in the day, we wouldn't be standing here right now.
So will you guys ever play an XQlusive or another standalone hardstyle show again?
Wouter: Eh, I don't know…
Sjoerd: Depends…depends…
Wouter: We'll play where we need to play.
Sometimes you guys play FTS at the end of your sets and everyone just loses their minds…
Wouter: Yeah isn't that amazing?
Still, to this day, everybody knows every part of that track…
Sjoerd: You know what that song is? It's like when you go to see The Prodigy and you hear "Smack My Bitch Up". That's that song from Showtek that makes you go crazy. It works.
So that's your favorite part about continuing to play that out…seeing the crowd go nuts?
Wouter: I love it. I mean today we didn't have time, I thought we had 10 more minutes, but we didn't.
Sjoerd: We had like four more songs we wanted to play, and we were like "dude we can't stop".
Wouter: I would've played it at the end, I don't care. We don't think in genres anymore, and what we liked about America was that they didn't, and then Europe brought all the genres over and people in America got confused. I think before that it was just about music, 150, 120, 160 beats, it doesn't matter you know? As long as you have fun.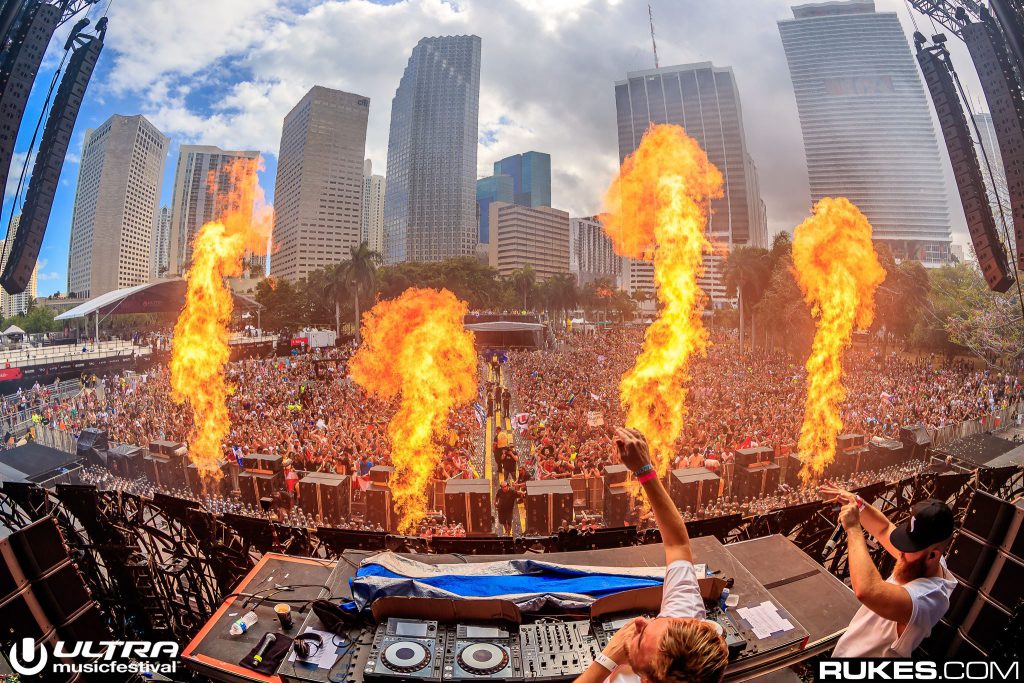 You guys have definitely influenced a lot of the big room spectrum too, all different types of music.
Sjoerd: I mean, I think when from hardstyle to more like electronic dance music, we still had that very heavy sound. We just changed the rhythms, but that sound never changed, its still our signature, its like big you know?
Wouter: To us, it's the same.
It's still great either way.
Both: Thank you.
Wouter: It took us a year, year and a half, to find something we felt comfortable with. Like "okay this is still cool" instead of like "what are they doing?".
Sjoerd: And now its fun to play it again, like we needed to step away a little bit, but now its like "cool we can do it again".
Sweet, well thanks for chatting with us!
Both: Thanks!
---
Connect with Showtek on Social Media:
Website | Facebook | Twitter | Instagram | SoundCloud | YouTube