Although I've heard mixed reviews about Ultra Music Festival both from friends and online, I decided to make the journey to Miami so I could experience Miami Music Week and Ultra for myself.
---
On the flight from New York, I decided to throw any preconceived notions about the festival to the wind and I'm glad I did. Ultra Music Festival is known for having a stacked lineup in Miami, and this year I was intrigued by acts like Justice who premiered their new live set at Ultra, as well as acts like Sasha and John Digweed who haven't played together often recently. There were plenty of artists I'd seen several times and was eager to catch again, as well as artists I'd never seen perform and was excited to see for the first time.
After a smooth check in at the press entrance, we decided to get the lay of the land and explore the festival grounds.
One thing I noticed right away was the size of the venue. It was bigger than I expected but still quite small. I was concerned that there would be some sound bleeding between the stages but this ended up being a non-issue for the most part which impressed me. ID check for the 21+ wristbands took less than a minute each day and there were a plethora of food options. Bars were conveniently placed all around the festival so we never had to walk far for drinks or wait in a huge line.
The main stage was massive and each artist had beautiful and unique visual production appropriate for their sets. The only thing I didn't quite like was the trees blocking the view from far behind in the crowd. I'm just as interested in the production aspects of live sets as the music, so it was hard to get a good view of the stage unless you were more towards the front or the middle.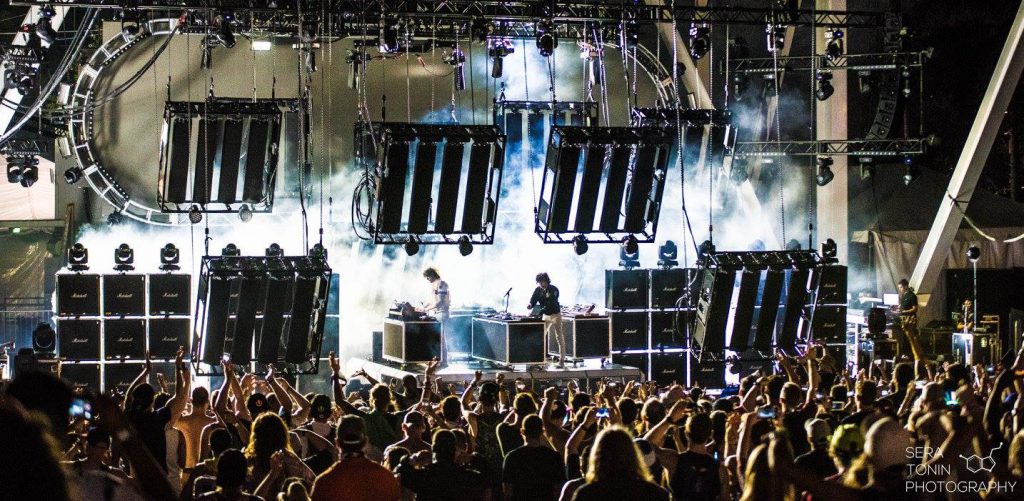 The live stage offered plenty of space to sit down, relax, and rest, which was something I seriously appreciated. There were also lots of food options nearby, so it was a great meetup spot and a perfect place to chill in between sets. The live stage also had some seriously epic performances too, but more on that later. As for the Arcadia Spider, I was impressed by its design and look but it was much smaller than I pictured. This wasn't much of an issue as there was still plenty of room to dance underneath it. The Carl Cox Megastructure was massive, and the sound and production underneath it made it both the most immersive and appealing stage for me.
Another thing I found interesting was Ultra's merchandise area. It was an air-conditioned building with a DJ, and you could actually browse and order merchandise directly through your phone and have it ready when you got there. Other festivals could and should implement this innovative and efficient idea, and I think it's the future of merchandise browsing and purchasing at not only festivals but concert events worldwide.
But let's talk about the most important thing, the music!
On day one we started with Tchami. Tchami was a great choice for a main stage act as he has just wrapped up his Prophecy Tour and the momentum was still going strong. He has recently released new music to accompany the tour and the crowd really enjoyed his set. Afterwards, we caught about half of Alesso's set and towards the end of our evening, we headed to see Jai Wolf at the Worldwide Stage.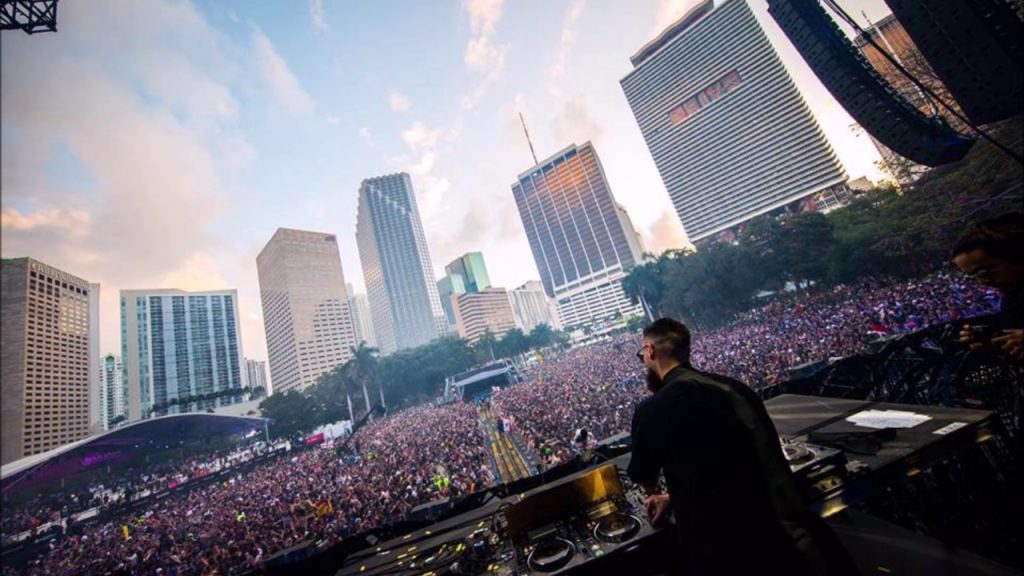 There was a very relaxed and low-key vibe as he played an uplifting set and ran through his beautiful Kindred Spirits EP. After Jai Wolf, we had to make a difficult decision: who to close with? We were torn between Boombox Cartel and Rabbit in the Moon and opted for the latter. I am so glad we did! I can best describe Rabbit in the Moon as an avant-garde performance piece with elaborate costumes, body paint, and themes that poked fun at the electronic music scene and industry as a whole. If you have a chance to check out one of their live sets I highly recommend it.
Day two was all about techno and house for us…
We started at the Arcadia Spider for Matador and stuck around for the surprise special guest, who ended up being none other than Nicole Moudaber! Dancing under the Spider to some classic techno might have been one of my favorite parts of the weekend. The Spider definitely had the most chill and low-key vibe out of any other stage at the festival in my opinion.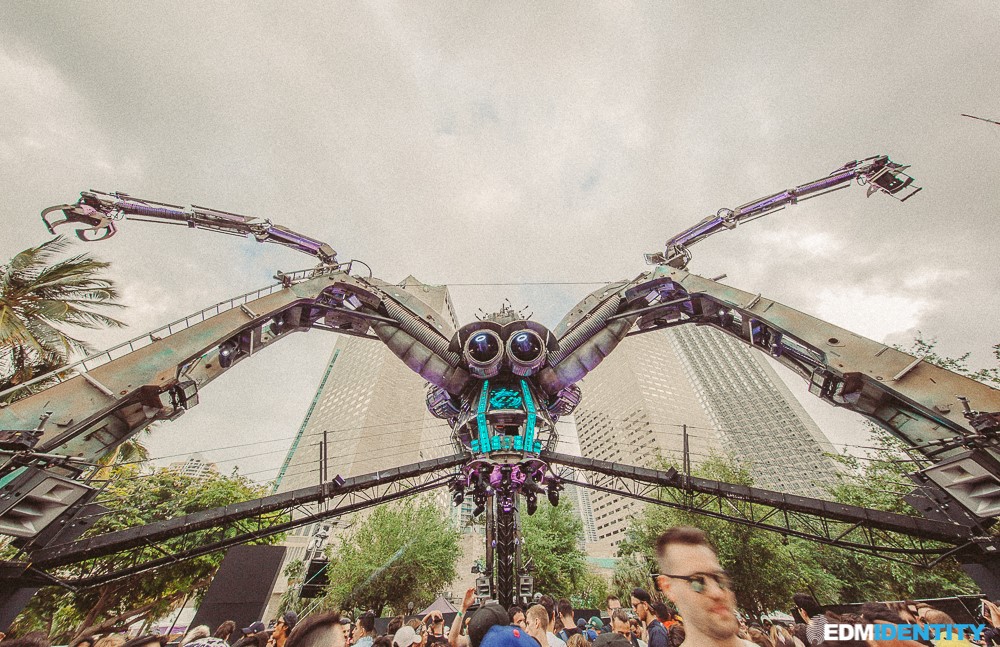 Afterwards, we headed the Megastructure for Sasha and John Digweed. I really enjoyed listening to their music, but we had a rather negative experience in the crowd. At around this time, it started to rain heavily, and people were pushing and shoving to get under the Megastructure to get out of the rain. We decided to leave early and head to Above & Beyond, and that was definitely the right call. We sheltered ourselves underneath the trees to shield ourselves from the rain as much as possible, and there was something about A&B's music in the rain which made it so much more magical. They even had some new music up their sleeves which made the set that much more special and worth attending, and I enjoyed it quite a bit even though I had just seen them at RC Cola Plant days before.
Another act we wanted to catch was Chase and Status so we rushed over there as soon as we had our fill of Above & Beyond. They played some of the hardest drum and bass, grime and dubstep that I've ever seen or heard in a live setting. Chase and Status was an act I hadn't explored before on my own, so I left as a fan of their music.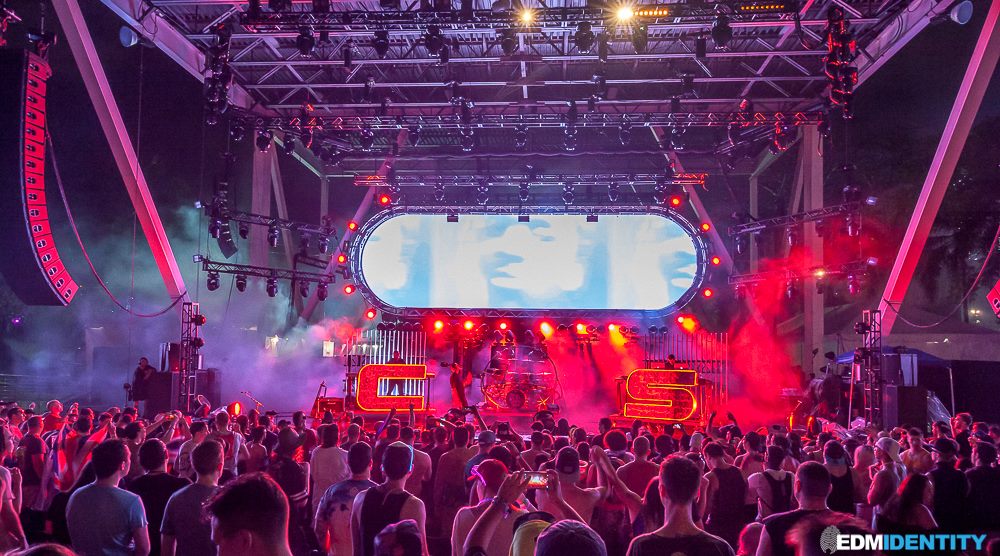 We stuck around for The Prodigy, and I was extremely excited to catch an act that introduced me to electronic music over a decade ago. Their set was a combination of new music and classics and placing them on the live stage was a very good choice. We closed our day dancing under the Megastructure to Carl Cox. We had to make sure to catch his last set at Ultra, as he was heavily involved in the design and lineup of the Megastructure himself. Oh yes, oh yes!
By day three, we had a good sense of the layout of the festival and navigating it was no problem.
After conducting some interviews, we watched Vini Vici's set from the press boat. One thing I noticed was some problems with the livestream. The audio was coming through just fine, and I was enjoying the psy/progressive trance combination that Vini Vici is known for. However, the video on the livestream was lagging quite a bit. Comments from various Facebook groups online suggested that many other people were having the same problem with the livestream. This didn't change the fact that I still had a blast on the ground in Miami though.
After finishing our interviews we decided to head back into the festival to watch Galantis. They delighted the crowd with their hit tracks likes "No Money", "Peanut Butter Jelly" and of course "Runaway" and "Love On Me". They even threw in a brand new remix of Ed Sheeran's "Shape of You" and a bit of hip-hop as well as high energy tracks from Dada Life to keep the set flowing. I've seen Galantis several times and this was probably my favorite time seeing them play. I also enjoyed the fact that they were playing drums while spinning.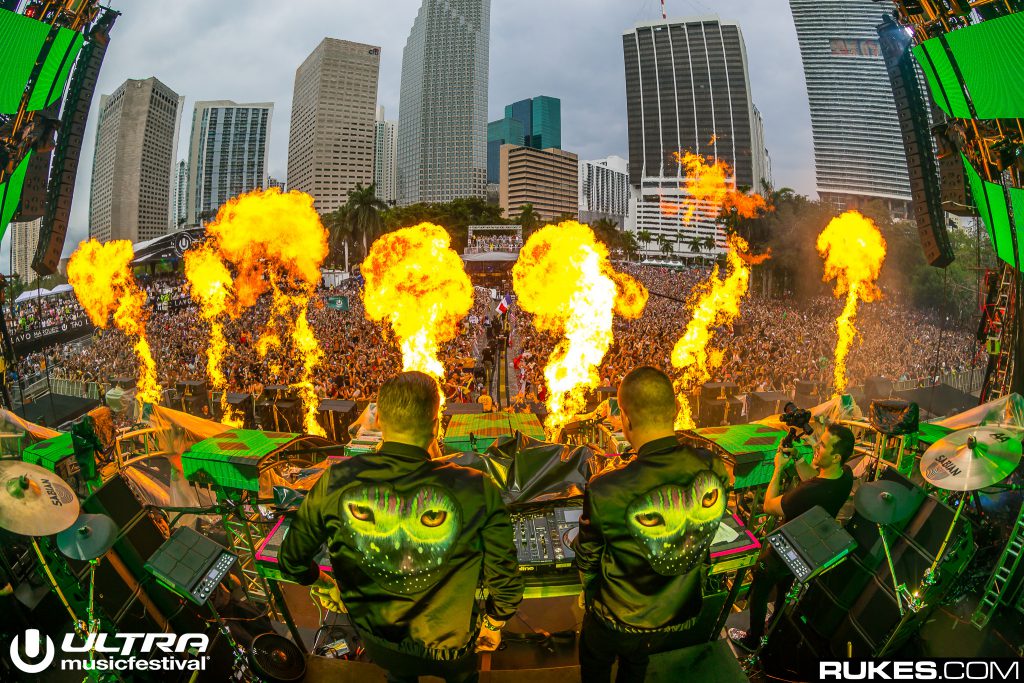 After Galantis we watched Ferry Corsten Presents Gouryella. On day 3, the Megastructure was taken over by ASOT, and this was the perfect environment for Gouryella. One thing I admire about the Gouryella project is Ferry Corsten's ability to take fans on a true trance journey while playing almost entirely his own music.
Towards the end of the day, I headed back to the main stage to watch Zedd. I have to say that I enjoyed watching him play at Life Is Beautiful 2013 at the height of Clarity more than his set at Ultra this year. However, he did run through all his biggest hits like "Spectrum", "Stay the Night" and "I Want You to Know", and there were some surprises like Missy Elliot's "Get Ur Freak On" which brought me right back to the early 2000s.
We closed our night with Justice at the live stage, and this was definitely the right decision. I had looked forward to seeing them again ever since Coachella 2008 and was curious to see what the live set had in store. It felt fresh and familiar with classic tracks like "D.A.N.C.E. and "We Are Your Friends", yet still unique and original. Seeing them play on the live stage, which was a much more intimate setting than any of the other stages was great.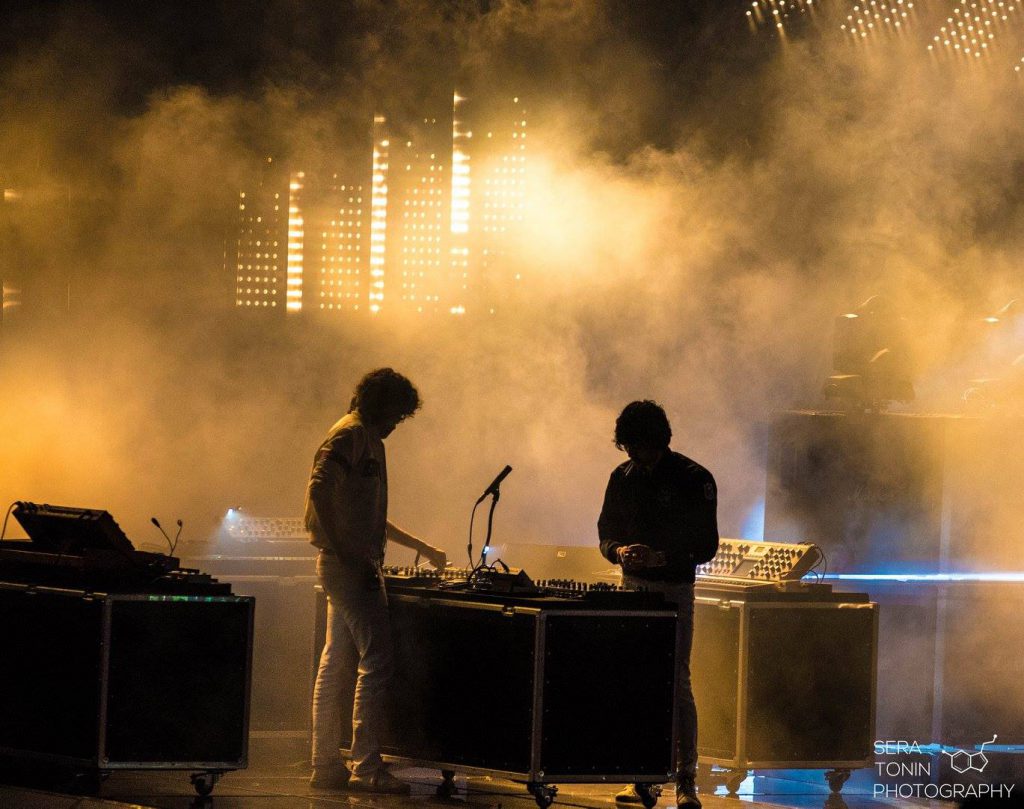 Overall, I had a great time at Ultra Miami. The three days were packed with great artists and there were minimal drawbacks.
After experiencing UMF for myself, I have to say that I don't really understand why it's gotten such negative attention online. Perhaps the increase to an 18+ audience made a big difference, but the lineup was worth the ticket price, the audio/visual production was on point, and the crowd was pretty respectful for the most part, aside from only a few bad apples. Ultra and Miami Music Week was a great experience and I fully intend to return next year.
---
Follow Ultra Music Festival on social media:
Facebook | Twitter | Instagram | Website | UMF TV
Featured Photo Credit: Ultra Music Festival