Northern California's Outside Lands 2017 is making its return to Golden Gate Park on August 11-13.
---
Outside Lands is an amazing Bay Area festival which features some of the best music, food, wine, beer, art, and comedy. With this year being the 10th anniversary, we will definitely be seeing a great lineup as past editions have included the likes of Axwell x Ingrosso, Lana Del Rey, Kaskade, Pretty Lights, Elton John, Kanye West, Tiesto, The Killers, Skrillex, and many more. We're guessing some past Outside Lands performers will make appearances on the lineup, so stay tuned for that news!
Tickets are on sale now, with 3-Day GA starting at $355 and 3-Day VIP at $765. An awesome Outside Lands Patch will come with every wristband purchase too! Click HERE to purchase!
Considering upgrading to VIP? The VIP tickets include the following amenities: exclusive Polo Club shade, lounge seating, and activities, special viewing areas at the Lands End and Twin Peaks stages, VIP bathrooms, special VIP food concessions, a commemorative poster, and more!
Traveling to and from the festival can be exhausting, so consider buying a 3-Day shuttle pass for $48. Parking is very limited on site and insanely expensive at $255, so please do your best to use public transportation or alternative travel options! Additionally, a portion of all tickets will be used to benefit the San Francisco Parks and Local Charitable Organizations.
Will we be seeing you at Outside Lands 2017? Let us know in the comments!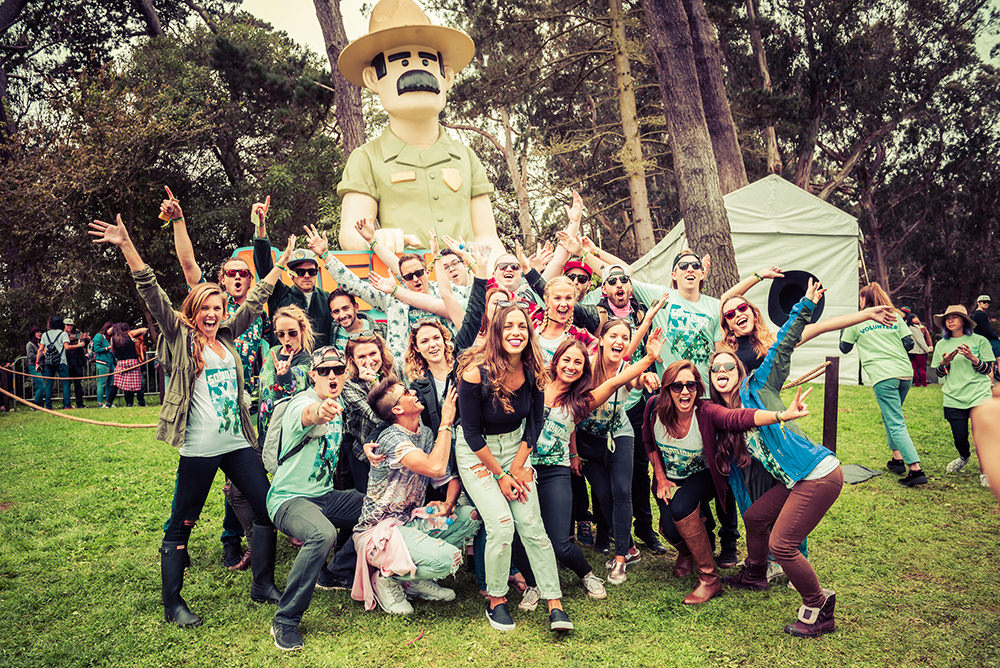 ---
About Outside Lands Music Festival:
The Outside Lands Music & Arts Festival takes place in August with dozens of bands and attractions. From singer-songwriters to DJs, jazz acts and cutting edge rock bands, all major music movements are celebrated alongside a host of local musicians, food vendors and visual artists representing San Francisco's vibrant cultural community.
This green-conscious event directly benefits the San Francisco Recreation & Park Department with a special annual donation. The Outside Lands Music & Arts Festival is becoming one of the ultimate summer destinations for live music, food and wine fans, and the fact that it will take place in the great city of San Francisco ensures an unparalleled entertainment experience. Come on out and join in the fun!
---
Connect with Outside Lands on Social Media: