Get to know rising tech house star George Smeddles and listen to his newest EP, Baby Drums!
---
London-based rising star tech house DJ/producer George Smeddles is making quite a name for himself. 2017 is already shaping up to be a massive year for him with the successful release his Zulu EP with pal and Resonance Records co-owner Max Chapman, which raced up to #2 on the Beatport Tech-House charts and never looked back. Smeddles' unique brand of tech house infuses punchy basslines with mellow, entrancing melodies that are certain to keep you grooving well into the night. Despite being a relative newcomer to the scene, he has made a habit of working alongside industry heavyweights, garnering support from artists like Jamie Jones, Kerri Chandler, Lee Foss, and Darius Syrossian, who even remixed a track on Smeddles' newest EP, Baby Drums. Catch him if you can at his residency at Egg London, and check out the EP and our interview below!
Stream George Smeddles – Baby Drums EP on SoundCloud:
---
Congratulations on your new Baby Drums EP! What inspired you to put the EP together, and what was your process in creating it?
Thanks! I really enjoyed making this EP. The first 2 tracks (Baby Drums & Unique) were both made on my day off at home one day about a year ago. Less Talk More Drums was made on a terrace overlooking San Antonio bay in ibiza, definitely one of the better spots to produce.
You have two pretty huge remixes on here – a Darius Syrossian remix of Baby Drums and a Konflicted Soul remix of Unique. What was it like hearing their takes on your original productions?
I was so happy when I found out these guys would be remixing on the EP as I love their productions and have always followed their music, both remixes are huge too!
Although you've only been on the scene for a little over a year, you've garnered support from people like Kerri Chandler, Jamie Jones, and Darius Syrossian. What has it been like to gain that kind of critical reception so quickly?
Surreal! Darius has been supporting my music this summer and has signed one of my tracks for another EP on Do Not Sleep. Also, seeing Kerri Chandler and Jamie Jones downloading tracks I've sent them was also a high point for sure.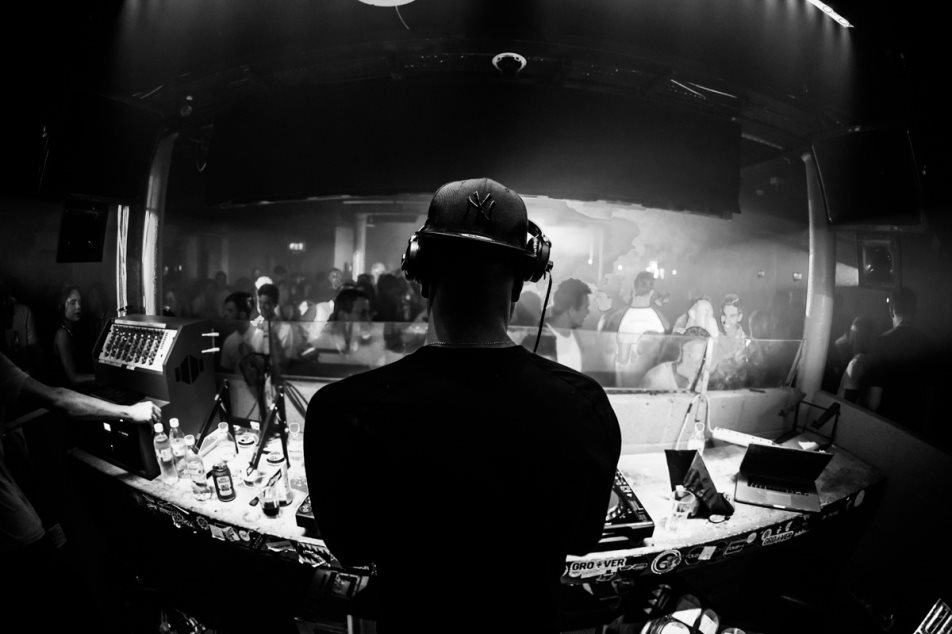 You and Max Chapman co-own Resonance Records, and you also recently put out the Zulu EP, which did really well on the Beatport tech house charts. What has it been like working together?
Working alongside your mate is a dream job. It makes life a lot easier anyway. We've already lined up so much stuff for the label this year and for Zulu to reach number two in the tech-house charts just kicked 2017 off for us massively.
How has the reception around Zulu been from fans and fellow artists?
Amazing! So many people have been playing the track and supporting us both with the release. Mark Knight uploaded a video of him playing Zulu at a festival and the place just erupts.
Throughout all of your productions, you have a pretty consistent sound – pumping tech house tracks with heavy-hitting basslines. Can you tell us a little bit more about your signature sound, and who some of your musical influences have been?
I've always said I never stick to one genre of music, and never always try to make one kind of sound because I love all kinds of different styles of music. But yes I have been told I have a unique sound, it's just what comes out every time I'm in the studio. I've always loved Marco Carola's style of music, Jamie Jones, The Martinez Brothers, Darius Syrossian, Kerri Chandler, Waff, the list can go on.
What can we expect to see from you in 2017?
I'm really excited about this year! I'm currently scheduling loads of tracks for release and putting EPs together ready for the summer so can't wait for that!
Do you have a dream festival or venue that you've always wanted to play?
I would love to play Music On at Amnesia. Any venue or festival I get booked for is amazing to me though. If I'm getting booked for my sound and what I play, that's already a big achievement.
If you had to listen to only three artists for the rest of your life, what would they be?
Well they would have to be slightly different I think so based on productions only, Groove Chronicles, Kerri Chandler, and Max Chapman.
What is something that nobody knows about you?
I'm scared of getting old!
---
Connect with George Smeddles on Social Media: