Get to know Charbonneau, one of the most enthusiastic rising artists in the scene, in this week's Artist Spotlight!
---
"Love, live, dance, music"! That is Michael Charbonneau's credo and a phrase that he keeps close to his heart as he forges his path in the vibrant and expansive world of electronic dance music. His desire to share his love for music with the world has developed into a brilliant passion that translates every time he hits the decks. There have been few times in my own history of raving that I have met someone with the kind of vibrancy, drive, dedication, and talent that this man contains throughout every fiber of his being. After meeting him for the first time at Fete de Mascarade at Poor Boys Bar in New Orleans, I instantly knew that this was an artist worth talking about. Whether he is creating new music with unique Charbonneau flavor, delivering a vast array of addicting house, techno and trance beats on his weekly radio shows or rocking the decks with precision and flair, one thing is unbelievable clear. That is that Charbonneau has the "it" factor and the sky is the limit for this up and coming star.
Check out my review of Fete de Mascarade at Poor Boys Bar in New Orleans by clicking here!
This week is a very special week for Indianapolis, Indiana's own Charbonneau as he will be rocking the decks alongside RJ Pickens at the Stereo Sunset Yacht Party with Chus & Ceballos during the world-famous Miami Music Week. The Musette Yacht at Sea Isle Marina on Thursday, March 23 from 7pm – 12am, will be your paradise getaway for the sounds of the underground and with a line-up that includes Chus & Ceballos, Mathias Kaden, David Herrero, Sydney Blu, Espinal & Nova, George Vidal, Soul Goodman, RJ Pickens, and our artist spotlight feature Charbonneau, you aren't going to want to be anywhere else in the world! This particular party has become one of the absolute highlights of MMW, and with the combination of brilliant beats, the beckoning of tropical waters, and an international crowd made up of passionate dance music addicts, this just may be the best party that Miami has to offer each year. But until then, sit back, relax, hit play on Charbonneau's exclusive artist spotlight guest mix below, and get to know the man behind the music!
Tickets are still available for the Stereo Sunset Yacht Party and can be purchased by clicking here!
Stream EDMID Guest Mix 057 || Charbonneau on Mixcloud:
---
What was your inspiration in becoming a DJ?
I could talk about this for days and still not cover it all…..I have always been drawn to the sounds and energy of electronic music, but that took a huge leap in 2001. I studied in Toledo, Spain during the spring semester my junior year of college. The nightlife in Spain is amazing and I went out almost every night. The university program ended at the beginning of May and a group of us went to Ibiza for a 4-day trip.The moment I walked into Pacha, everything in my life went to a new level. I felt love and enthusiasm…..I was in awe and I felt completely alive. Then, the morning we were to fly back to Madrid, I stayed at Pacha until close, which was 6:00 AM. I was desperate for the feeling and the energy to continue, but the beat stopped. In the cab to the airport, I saw a billboard announcing DJ Neil's residency in Ibiza that summer. An intense sinking feeling took over my inner space. Love had found me and then, in an instant, it was gone. I left Ibiza devastated and heartbroken.16 years later love powers my life, and I am on the return path to Ibiza.
What would you describe your sound as?
Groovy, funky and high energy. A ride through light and darkness, building in intensity and resulting in triumph. The common thread that connects my blend of house, techno, and trance is love – I love this, and people can feel it.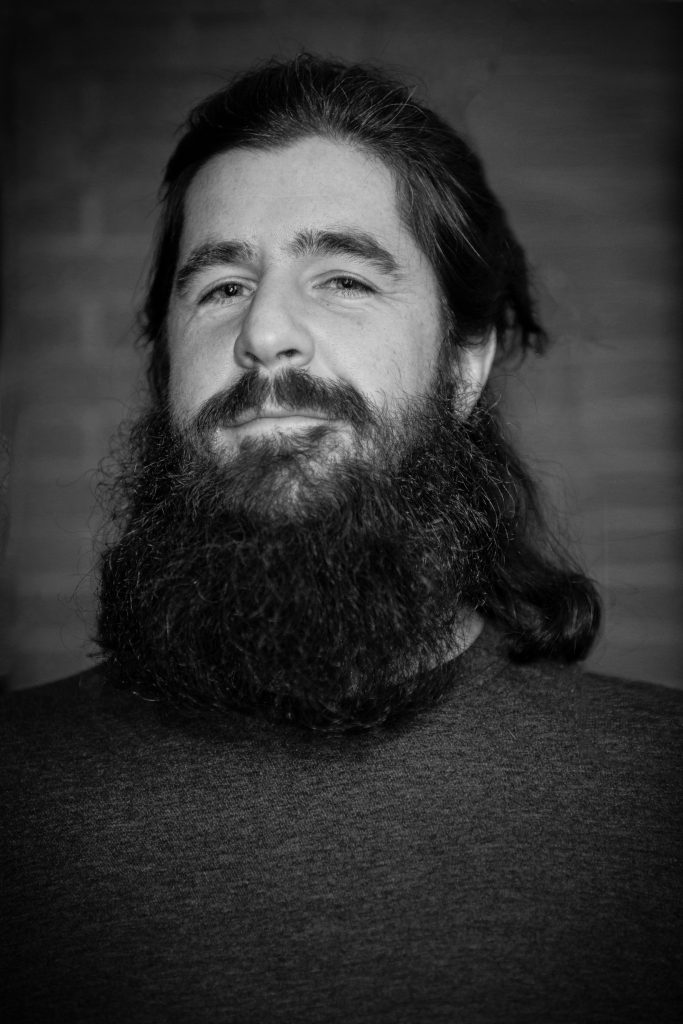 If you could play a b2b set with any artist, who would it be and why?
Sasha. I would watch intently, feel the groove and gain DJ wisdom. I would also like to play with Herb Christopher in New Orleans.
Do you have a favorite event that you've been able to play?
I cannot say that I have a specific favorite. Any time I am in the mix with people who vibe with me and dance is my favorite.
What about the Electronic Music Scene specifically speaks to you?
Peace. Love. Unity. Respect. Liberation.
If you could pick 3 artists to listen to for the rest of your life, who would they be and why?
ATB, Eric Prydz, Green Velvet. Their music makes me feel good and their performances compel me to dance.
Which artist was your introduction to Electronic Music?
Credit for initial impact: The Eurythmics. Credit for pulling me in: 4 Strings and ATB.
What is your favorite event that you have attended?
It is a tie between the 2009 Spring Awakening @ Congress Theater in Chicago and Church @ The Dragon's Den in New Orleans during Mardi Gras 2017.
If you had to pick, do you prefer DJing or producing more? And why?
I love producing music. But I would choose live mixing/DJing over studio production. The intensity of the life energy flowing to me and through me when I am in the mix is unmatchable.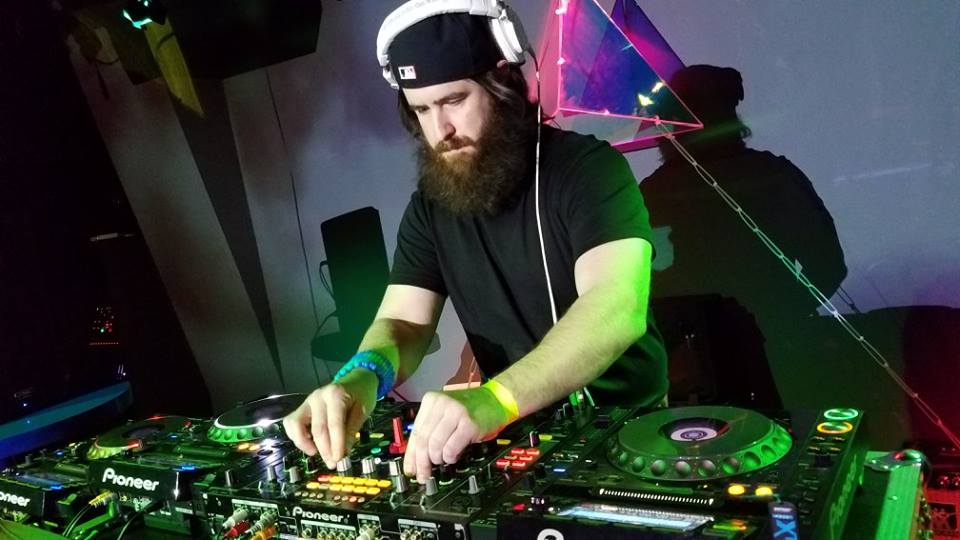 Let's talk about your radio show called Electronic Confession on Soundwave radio. What inspired you to begin hosting your own radio show and what doors has it helped open in regards to your career?
As we prepared to launch, we felt it was going to be the best way for me to 1) practice song selection and mixing and 2) begin to build a brand connected with my sound….which I was just starting to discover. We like to frequently take the guest mix to my guest DJ which allows us to be familiar with the local scenes and players. Since the show was picked up by Soundwave Radio in late October, we have already broadcast live from Minnesota, Milwaukee (twice), New Orleans (twice), Chicago, Indianapolis, Pittsburgh, and we will be live from Miami during Music Week. I love that most of the time it is my guest's first time ever mixing live on the air. And afterward, they always say something like "that was awesome."
Make sure to check out Charbonneau when he hits the airwaves presenting his 2-hour weekly radio show, "Electronic Confession" LIVE on SoundWaveRadio.net/house each Wednesday!
Electronic Confession broadcast hours:
(Eastern) 8:00pm – 10:00pm
(Central) 7:00pm – 9:00pm
(Mountain) 6:00pm – 8:00pm
(Pacific) 5:00pm – 7:00pm
Charbonneau's new radio show, Soundwave House AfterDark, can be heard live each Tuesday on Soundwaveradio.net and 92.3 FM London
(Eastern) 9:00pm – 11:00pm
(Central) 8:00pm – 10:00pm
(Mountain) 7:00pm – 9:00pm
(Pacific) 6:00pm – 8:00pm
If you could change one thing about the electronic dance music scene in America what would it be and why?
I feel that the scene continues to unfold here nicely. I would like to see more legit, genuine, four-on-the-floor dance music on the FM radio airwaves and that is coming.
What's in store for your fans as 2017 gains steam? Any exciting shows or new releases coming up?
I make my debut in Miami at Music Week March 23rd. I'll be in the mix back-to-back with my dude RJ Pickens in support of Chus & Ceballos @ The Stereo Sunset Yacht Party. I am blessed to get this opportunity, and exciting energy is at work inside me. I am also pumped up for the Electronic Confession Episode 100 party in July. On the production side, I have 6 tracks currently scheduled for release in 2017. I am also establishing the foundation of my label, Pique.
Finally, what is your favorite ice cream?
A scoop of Mint chocolate chip and a scoop of blueberry cheesecake in a waffle cone.

---
Follow Charbonneau on social media:
Facebook | Twitter | Instagram | SoundCloud