The call of techno and house was hitting my soul with more gusto than ever before. So, as the day dawned on my impending journey over to Fête de Mascarade in New Orléans, so did my anticipation as I knew that this would be a night full of sultry underground vibes and noteworthy experiences. 
---
Living in a region that is heavily saturated with a highly respected and intensely sought after bass scene, it isn't very often that I am blessed with the opportunity to attend an event crafted solely for the techno and house enthusiast. The party, Fête de Mascarade, which was the brainchild of PensaNOLA's Marcus Lott, was promising to be something very special. The event itself fell in line with the New Orléans Mardi Gras celebration that kicked off this month, giving the party at Poor Boys Bar a very special personality and allowing for attendees to stretch their creative legs and come adorned in any fashion they desired. In addition, This was a party that would stand on a platform of PLUR, encouraging great vibes, a "get to know each other" attitude, with a comfortable atmosphere that steered clear of the "upscale club" feel that many events boast these days.
Now, before I get into my review let's discuss the incredible lineup!
The talent was stacked as artists both locally and out of state came to share their love for electronic dance music with us all, with my best friend and soul mate Kam Sator taking over the decks right after a very special live broadcast of Electronic Confession presented by Indianapolis' hometown hero Michael Charbonneau on Soundwave Radio – House AfterDark 92.3 FM London. The latter half of the evening was locked down with the musical stylings of Chris Clark & Mercury Mike, Jordan Whaley, and Unicorn Fukr (Erik Browne) and even included a random B2B as the party went into full tilt and all inhibitions went out the window. Now that I have the pieces and important information in place let's get right into my experience of Fête de Mascarade at Poor Boys Bar, New Orléans!
---
Maria's Fête de Mascarade Experience:
Arriving at Poor Boys Bar in New Orléans I was pleasantly surprised. The bar was located in an area free of the hustle and bustle of Mardi Gras yet full of character, offering up a large bar area with ample seating and a decently sized dance floor just beyond the bar with plenty of room to move and groove. The guys were still setting up the sound and preparing a wildly visual experience so I chose to explore a little bit and headed out to the back patio area to give them some space. This turned out to be the perfect spot to do a little "raver modeling". The rear of the club had some amazing graffiti so I took advantage and after a few quick poses in front of the artwork, it was time for the party to kick off!
When I headed back in, Michael Charbonneau had taken his place behind the decks to begin his live broadcast of Electronic Confession and although the bar was still slim on attendance the energy saturated every inch of the venue.
Those of us who were present from the beginning had made our way to the dance floor to show our love and support and with the funky house beats flying through the airwaves, everything was right with the world. It was the perfect set to kick off the evening. Quickly it became very evident that Michael Charbonneau was a seasoned pro. His attention to the journey was at the forefront of his selections and his connection with us on the dance floor was playful and real. Now, one of my favorite things about our beloved scene is the opportunity to connect with like-minded individuals and build new friendships from the experiences born out of the love for music. And on this night, during this particular set, my family grew a little bit bigger. Charbonneau's girlfriend, Stephanie Vandiver was grooving to the beat just a stone's throw away from me and before we knew it we would become locked in an exciting conversation about music, life, experiences, and passions. With Michael's set as the backdrop a connection was made. For the rest of the evening we remained side by side, whether getting down on the dance floor or hanging out on the back patio for a breather, all the while locked in with some great conversation. On this night, the PLUR rave mentality was clearly present and in full effect.
As Charbonneau wrapped up his set, and with the vibes digging deeper into the techier side of things, Kam Sator made his way up to the stage to deliver an hour of some of the darkest techno productions he has ever played, reminding us all that he is a true master at his craft.
First and foremost I will get this out-of-the-way. Yes, Kam Sator (Tory Clinton) is my husband. Yes, I may be a little bit biased considering that fact. But, this doesn't take away from the fact that I am honest in saying that when Kam Sator is in his techno happy place, what he dishes out is simply divine. With rolling basslines, creepy sound bytes, and kick drums to keep those feet flying, he took us on a first class flight to the underworld. It was one of those sets that after a quick Facebook Live feed I found myself closing my eyes and simply getting lost in the sound as the bass rumbled through the speakers. In that hour nothing else mattered but the music. Everyone was feeling it. I would look over and see Charbonneau and Stephanie with smiles plastered on their faces and then I would see Marcus, the event coordinator, getting down on the dance floor without a care in the world. Everywhere I turned I realized that this was one of the most supportive groups of people I have ever had the pleasure to party with and in that moment I was so grateful to be part of the rave community. This type of experience is exactly why I rave.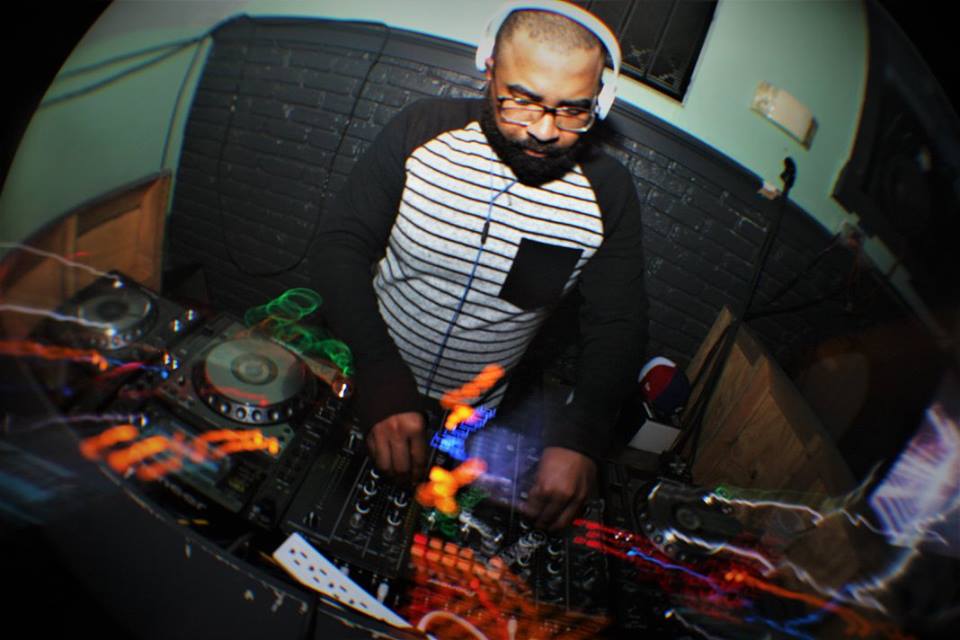 As Kam Sator wrapped up his set with some seriously dark Alex di Stefano selections, Chris Clark and the spectacularly dressed Mercury Mike made their way up to the stage.
It was then that the bar began to fill with ravers looking for solace away from all the Mardi Gras shenanigans, and wow, they did not disappoint! Music aside, the one thing that I respect above anything else is self-expression and Mercury Mike certainly did not hold back when it came to his costume. It was like drag meets bondage. The perfect choice for this night and a true focal point of the event. When it came to their musical choices I was blown away. They played the most energized set of the evening, perfect for the peak hour and brilliant in its delivery. I always pay attention to B2B's as it's important that each artist feed off of each other appropriately, delivering a clean set with balance and pizzazz. Chris Clark & Mercury Mike did just that; Setting the tone for the rest of the night and lighting a flame of desire for some more B2B action as Jordan Whaley took over with Charbonneau joining him on the fly.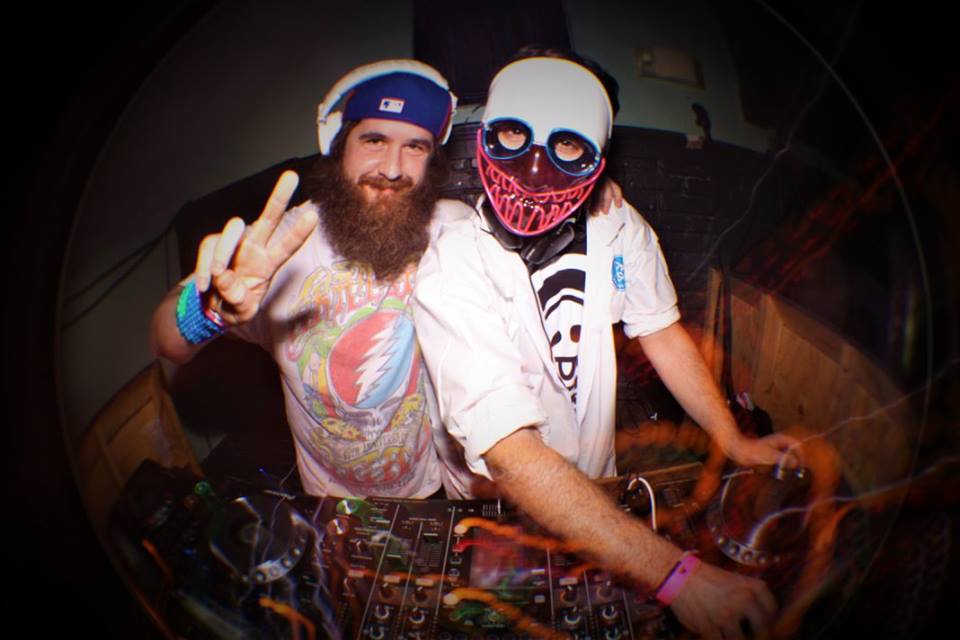 With trippy visuals lighting up the dance floor, a disco ball sprinkling gentle ambiance throughout the venue, and the dance floor packed with my beautiful rave family the night had hit its sweet spot.
Unicorn Fukr was the last artist of the evening and with a packed house he tore the roof off, leaving nothing to be desired. In fact, when 4am finally rolled around I don't think any of us were truly ready to leave! I remember looking at the clock and praying that time would just stop and the music would keep on rolling. But alas, the time had come to bid farewell to Fête de Mascarade and head back to the hotel. It was bitter-sweet as we said our goodbyes to Micheal Charbonneau and Stephanie, our new-found rave family, but with a promise to connect in the future and hit up some festivals and events, the pang of separation was extinguished.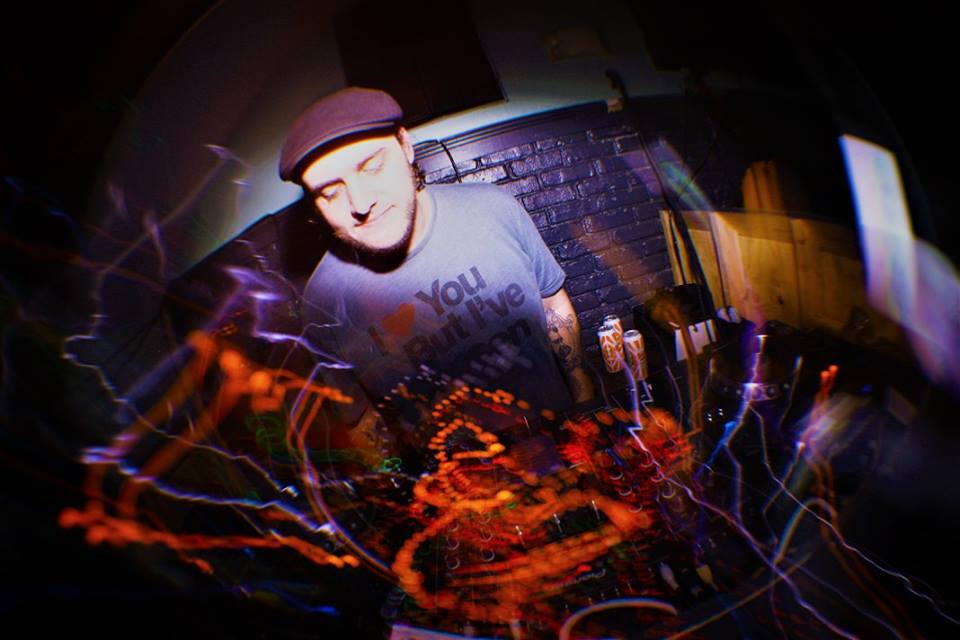 All in all, Fête de Mascarade was a complete success.
This being Marcus Lott's first attempt at throwing a rave, I have to say that he did one hell of a spectacular job. This is an individual that understands the scene through and through and his attention to designing the perfect lineup made the event one that will be talked about for a long time to come. He even went as far as to provide masquerade masks, free water and sandwiches for attendees, as well as making sure that everyone stayed hydrated and happy. I truly feel that if you are going to coordinate an event, you simply have to have the passion combined with the right motives. Marcus hit the nail on the head with this one. His love for the underground scene and the desire to spread the word of techno and house was clearly evident at Fête de Mascarade. I truly can't wait for his next event!
---
Check out some more amazing photos from Fête de Mascarade:
---
Featured Photo Credit: Kevin DiLaurenzio