Everfest and Fest300, two digital festival discovery communities that merged in 2016 under the Everfest brand have revealed their annual Fest300 list presenting the 300 most esteemed festivals from around the world!
---
Trying to decide what festivals to hit up this season? With so many to choose from, the choice can be daunting! Well, shake that stress off because clearly, Everfest has got you covered! The Top 300 picks were nominated by Fest300 co-founder, Airbnb Strategic Advisor and Burning Man board member Chip Conley and voted on by Everfest's 500k member community. To make this list come to fruition, the team formerly known as Fest300 spent 4 years refining a model with a focus on how people discover new festivals, digitizing their personal experiences. Now under the Everfest brand, the team will travel the world in search of the most meaningful events, producing a 24/7 unmatched global editorial view on festival culture. Encompassing festivals from over 70 countries, the Fest300 list creates a spectacular snapshot of how festivals are driving the live event industry as well as becoming cultural touchstones across the world.
Check out the 300 best festivals in the world right here!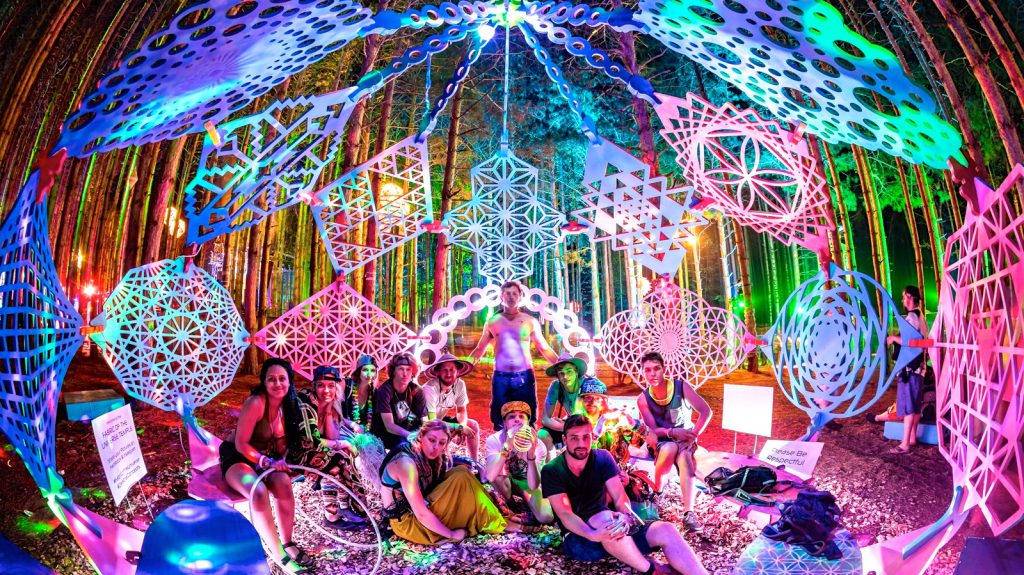 But why such an expansive list?
Well, according to Nielsen's Audience Insights Report on Music Festivals, 32 million people attend at least one festival in the U.S. each year and will travel an average of 900 miles to attend a festival. Music fans are also twice as likely to discover music via Facebook, thus outlining the importance of digital discovery platforms for the new generation of festival-goers. When Everfest and Fest300 joined forces in 2016, its mission was to become the undisputed global authority on the world's music and cultural festivals fusing savvy editorial content, tech-driven discovery tools, and a forward thinking digital home for the global festival community.
But it doesn't stop there.
What began as a simple tool for finding events has expanded into the community's first member's club, Everfest Premium, offering exclusive perks, discounts, and experiences from event partners around the world. Examples include free VIP upgrades, pre-sale access, artist meet and greets, discounts on ticket, food, merch and more. With nearly half a million basic users, Everfest is thrilled to offer a first of its kind opportunity for passionate festival fans around the world.
This year, Everfest's Fest300 list is 54% music-focused, with a 3% growth in electronic music.
37% of the 2017 list additions are based in Europe, while North America still retains 37% of the overall list. These North American 2017 winners are primarily focused on the "Conscious Gathering" trend, offering more experiential programming than just music. Events with exotic locations proved to be trending in the 2017 list, further pointing to destination festivals as a rising tide across global festival-going. Per the site's tradition, 30 festivals previously included on the annual list were removed, and the final 30 festivals were selected by festival-goers via a crowdsourcing campaign, Fest300's Best Fest Quest, held in November.
There have been some amazing festivals added to the 2017 list! Check them out below!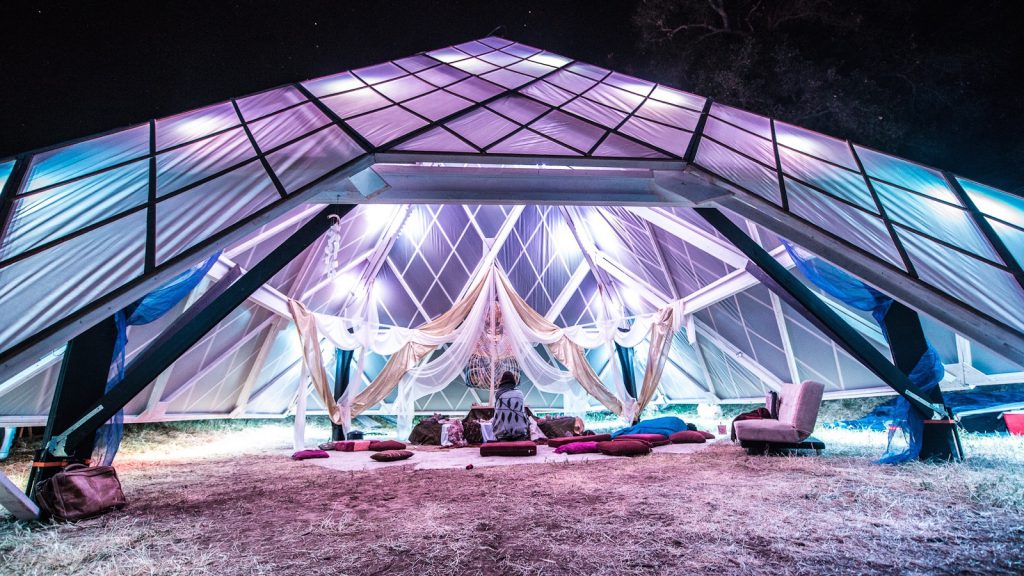 ---
First, here are a few thoughts about the project straight from the Fest300 Co-Founder and Everfest CEO:
"For a few years, I've been saying 'The more digital we get, the more ritual we need,' but with the growing demand for festivals this year, I think the new mantra is 'the more the world becomes crazy, the more we seek refuge.' We're proud to announce our 2017 list so that our Everfest/Fest300 fan base can seek out new places beyond the 'default' world."

– Fest300 Co-Founder Chip Conley
"We're thrilled to have the Fest300 team on board to help make the world a little more festive. Their thought leadership is a pillar of the community we are building together, and Everfest Premium is the next evolutionary step towards that goal. We want to elevate the festival experience and truly meld it with our fans passions and curiosities to enable all of us to discover and attend one more festival a year."

– Everfest CEO Jay Manickam
---
Fest300 List 2017 New Additions: The World's Best Festivals
CHI WOW WAH TOWN
Location – Australia
Dates – February 24 – 26, 2017
Earth Frequency Festival
Location – Australia
Dates – February 17 – 20, 2017
Yemaya Festival
Location – Australia
Dates – April 21 – 24, 2017
Meadows in the Mountains         
Location – Bulgaria
Dates –  June 9 – 12, 2017
Festival Western de St-Tite          
Location – Canada
Dates –  September 8 – 17, 2017
Fozzyfest     
Location – Canada
Dates –  September 14 – 17, 2017
Love International
Location – Croatia
Dates –  June 28 – July 5, 2017
Let it Roll Open Air 
Location – Czech Republic
Dates –  August 3 – 5, 2017
Pete the Monkey Festival 
Location – France
Dates –  TBD
Balaton Sound
Location – Hungary
Dates –  July 5 – 9, 2017
Djakarta Warehouse Project        
Location – Indonesia
Dates –  TBD
Jakarta International Java Jazz Festival 
Location – Indonesia
Dates –  March 3 – 5, 2017
Paratissima 
Location – Italy, Macedonia
Dates –  TBD
Genius Loci Fest    
Location – Mexico
Dates –  June 22 – 26, 2017
Felabration   
Location – Nigeria
Dates –  TBD
Woodstock Festival Poland          
Location – Poland
Dates – August 3 – 5, 2017
AgitÁgueda Art Festival    
Location – Portugal
Dates – July 1 – 23, 2017
Electric Castle
Location – Romania
Dates – July 12 – 17, 2017
Alfa Future People 
Location – Russia
Dates – July 7 – 9, 2017
Sweden Rock Festival
Location – Sweden
Dates – June 7 – 10, 2017
Nyege Nyege Festival
Location – Uganda
Dates – September 1 – 3, 2017
Eastern Electrics
Location – United Kingdom
Dates –  August 5, 2017
Enchanted Forest Gathering        
Location – California, USA
Dates –  June 9 – 11, 2017
Riot Fest
Location – Colorado & Illinois, USA
Dates –  Chicago – September 15 – 17, 2017
Dates –  Denver – TBD
Okeechobee Music & Arts Festival        
Location – Florida, USA
Dates – March 2 – 5, 2017
Dancefestopia         
Location – Missouri, USA
Dates – Sept 7 – 10, 2017
Punk Rock Bowling & Music Festival
Location – Nevada, USA
Dates – May 27 – 29, 2017
Gratitude Migration
Location – New Jersey, USA
Dates – July 14 – 16, 2017
Euphoria       
Location – Texas, USA
Dates – April 6 – 9, 2017
Quest Festival Vietnam     
Location – Vietnam
Dates – TBD
---
About Fest300 and Everfest:
Fest300 was co-founded by Chip Conley, the creator of Joie de Vivre Hospitality, Burning Man board member, New York Times bestselling author and now the Head of Global Hospitality and Strategy at AirBnB, and Art Gimbel, world traveler, and creator of the popular app "The World's Best Festivals." Fest300's mission was to present personalized information on 300 top culture and music festivals from around the world, from the BaliSpirit Festival to Oktoberfest to Art Basel Miami. Everfest was created by fellow global wanderers and serial tech entrepreneurs Jay Manickam (uShip, RoverPass) and Paul Cross (TicketBud, RoverPass). Everfest aims to be the world's festival authority, boasting over 15,000 festivals and growing, inclusive of all genres, sizes, and geographies. Together now under one brand, Everfest is about discovery, cultural curiosity, and connecting and experiencing the world of festivals. For more information, click here!
---
Follow Fest300 on social media:
Facebook | Twitter | Instagram | Website
Follow Everfest on social media:
Facebook | Twitter | Instagram | Website
Featured Photo Credit: Galen Oakes