Get the lowdown on rising French artist, Clovis XIV and listen to his fresh EP, Golden Hours!
---
Based out of Los Angeles but hailing from France, Clovis XIV is an artist that is on the rise and everyone should keep their ears on. Beginning his career as a drummer in bands Sna-fu Grand Désordre Orchestre and Mustard Pimp, his background has led him to create some epic beats for the electronic music world now. Transforming into the solo project Clovis XIV after his house in Versailles went up in flames, he recovered a Roland Groovebox that became the new start to his career in electronic music. Now, after a move to Los Angeles he has finally released his debut EP, Golden Hours! Listen to it below and read on for our chat with him!
Stream Clovis XIV – Golden Hours EP on SoundCloud:
---
Can you tell us the backstory of your name and how you came to choose that alias for your latest project?
It was the name of one of my ancestors, and I'm the 14th in the line.
You recently released Golden Hours, which takes listeners on a journey from dusk until dawn. Where did the artistic direction of the story come from?
From the shock I got when I first arrived in LA a few years ago. The social and geographical disparities, the diversity in the city, the beautiful light at different times of the day and night…It's really unique.
Did you produce the tracks with the dusk to dawn sequence in mind, or were they separate projects that you brought together?
Yes, I conceptualized the sequence before writing those tracks.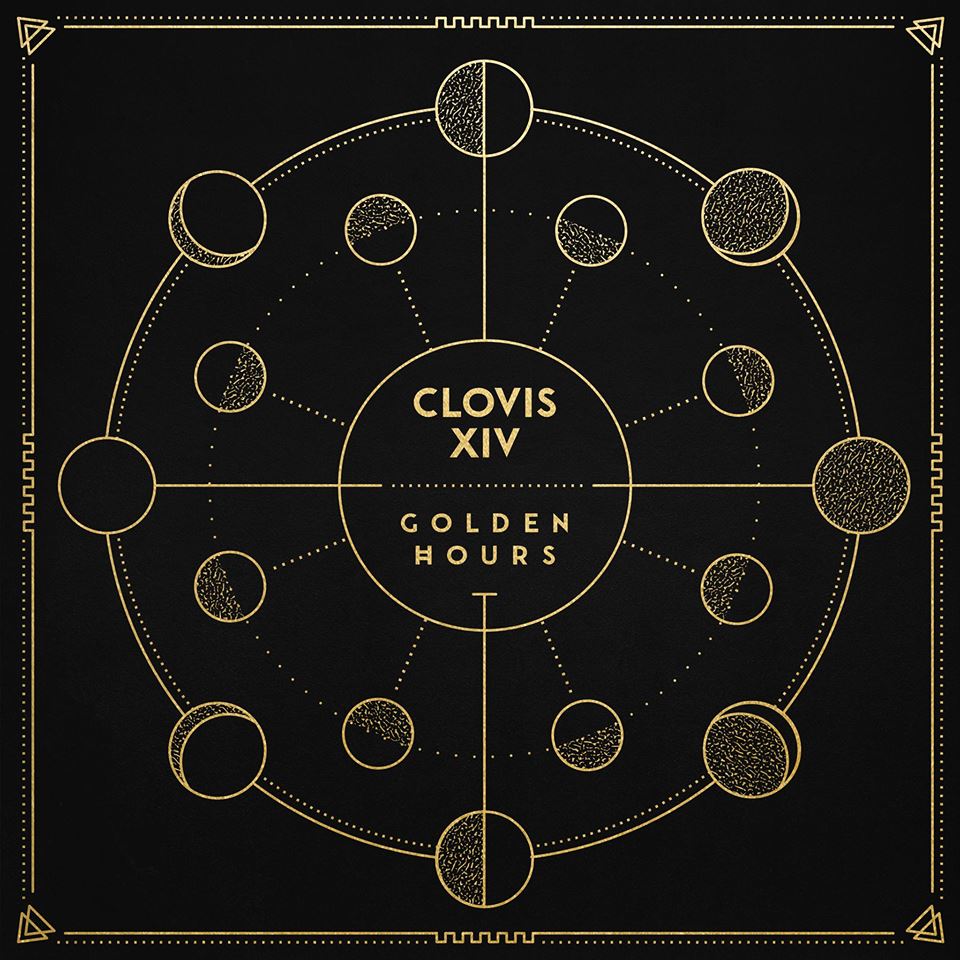 Fusing hip hop and house with a hint of funk lends to an amazing sound. Who were your inspirations as an artist and where did they stem from?
Thank you! I'm listening to so much stuff in all genres possible so it's hard to tell as I decided, when starting as Clovis XIV, to just write without thinking or being influenced clearly by someone else… Just lay down ideas and songs as it comes, without calculating anything.
Since the EP was pressed to vinyl as well, was there any additional work you did on the tracks to prime them beyond what you'd do for a digital release?
Not really! Only a different master adapted to vinyl format.
Are there elements you've brought over from your past experiences as a drummer to your current production style?
Probably visualizing and hearing drum patterns before writing them.
Will we ever see some live performances from you featuring drums in the future?
*laughs* Not sure it'll happen, but never say never 😉
What has been your favorite thing about living in LA so far, and what do you miss most from Paris?
LA is great for the weather and there's so much space and stuff to do! It's like a giant Disneyland for adults. I miss my family and French friends from Paris! And some good food too.
Finally, what is your favorite dessert?
So hard to chose! I'd say Tiramisu 🙂
---
Connect with Clovis XIV on Social Media:
Website | Facebook | Twitter | Instagram | SoundCloud