This month, EDM Identity will be highlighting four artists from video game music label, GameChops!
---
The first DJ we're highlighting is the head honcho himself, Chris Davidson also known as Dj CUTMAN. He is the label head at GameChops and hosts a weekly podcast called This Week in Chiptune. Additionally, Dj CUTMAN is one of the most notable Chiptune and Video Game Music artists on the scene. He masterfully mixes and creates multi-genre sets and is particularly apt at infusing video game music with dubstep, hip-hop, soul and funk. His background in audio engineering gives him an edge over other artists as be has a developed a keen ear, perfect for blending multiple sounds thus creating unique and uncommon sounds. Check out what he has to say about his style and inspiration below!
Stream Dj CUTMAN – This is JoZu (Live at Magfest 2017) via SoundCloud:
---
What was your inspiration in becoming a DJ?
I was looking for a new way to interact with music outside of my studio job as a recording engineer (at the time.) I've always loved games and collecting video game music and wanted to go out to parties and events where I could hear this kind of music. There wasn't anything like that when I started, so I started the Dj CUTMAN project to be the kind of DJ I would want to go see myself.
 What inspired you to focus on Video Game Music?
I think video game music, or any music we have heard as a child, holds a special power. As an adult, our lives are filled with all kinds of "real world" obligations like rent, groceries, etc. But through music, I feel we can revisit a time where the whole world was just us and our fantasies. It's something very special to me.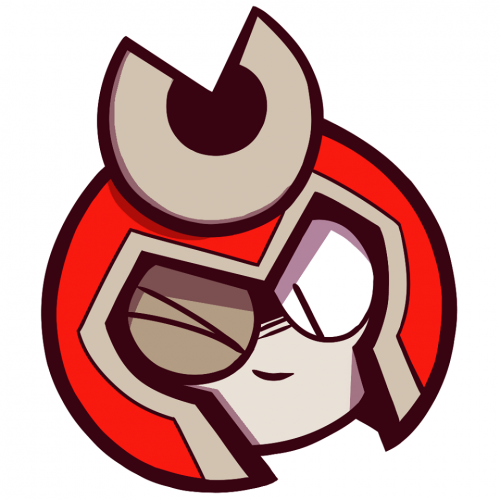 Having a specific "sound" is important in the EDM world. How would you describe your sound?
Happy chiptune synths, belligerent hip-hop beats, and an unwillingness to settle on a particular genre.
Do you have a favorite event that you've been able to play?
My favorite recurring event is MAGFest, the Music And Gaming Festival that takes place outside of Washington DC every year. It's an awesome combination of a giant resort music festival with the heart of a grassroots video game convention. My favorite venue I've ever played at was the EMP Museum in Seattle.
What about the Electronic Music scene/Video Game Music scene specifically speaks to you?
I find that the video game music scene has an incredibly high concentration of positive people and genuine talent. To get into the VGM scene as a performer, you've got to be truly dedicated and really love this stuff. Anyone can learn to DJ… but to play a whole set of Zelda music, or create a mixtape based on Pokémon… that takes a special kind of attitude and dedication.
If you could pick 3 artists to listen to for the rest of your life, who would they be and why?
I'd like to hack this question by naming DJs. I'd listen to DJ Premiere, Z-Trip, and my own mixtapes. There's probably generations of samples in all that music!
Which artist was your introduction to Electronic Music?
I grew up listening from everything from 90s mainstream rap like Dr. Dre and Eminem, to industrial like Marilyn Manson and techno/trance like DJ Shadow. I had a collection of Japanese rhythm games that often held very diverse catalogs of music.
Deadmau5 was definitely one of my first inspiration to get into performing. I thought to myself: If this guy can wear a Mickey Mouse head and tour the world, I can certainly dress up like a Mega Man boss and DJ at this convention. That little rationale has taken me across North America, so I guess I owe Deadmau5 a big thank you!
I was also inspired by DJs Pete Tong and Armin Van Buuren, and I combined those influences to create my weekly mix show, This Week in Chiptune ( www.thisweekinchiptune.com ), which I see as fusing Armin's dedication to the genre with Pete's commitment to providing concise commentary on his tracks.
What's in store for your fans for 2017? Any surprises or new releases coming up?
We've got some great new collaborative albums coming out on my record label GameChops, one based on Sonic the Hedgehog and the other on Pokémon, in a wide variety of EDM styles. I also launched a new channel in January called JoZu Music where I'm sharing some of my favorite original dance tracks on Mondays and Fridays. And once a week I stream and record a new hour-long DJ mix for my show This Week in Chiptune.
Since I'm involved with so many projects, I've started my own Twitter robot that tweets my new music releases. It's probably the simplest way to keep up with all my music.
Finally, what is your favorite ice cream?
At the risk of sounding mega-basic, Haagen Dazs coffee ice cream is the best. I also love Ben & Jerry's Americone Dream.
---
If you're in Boston this weekend, make sure check out Dj CUTMAN and the GameChops crew at PAX East!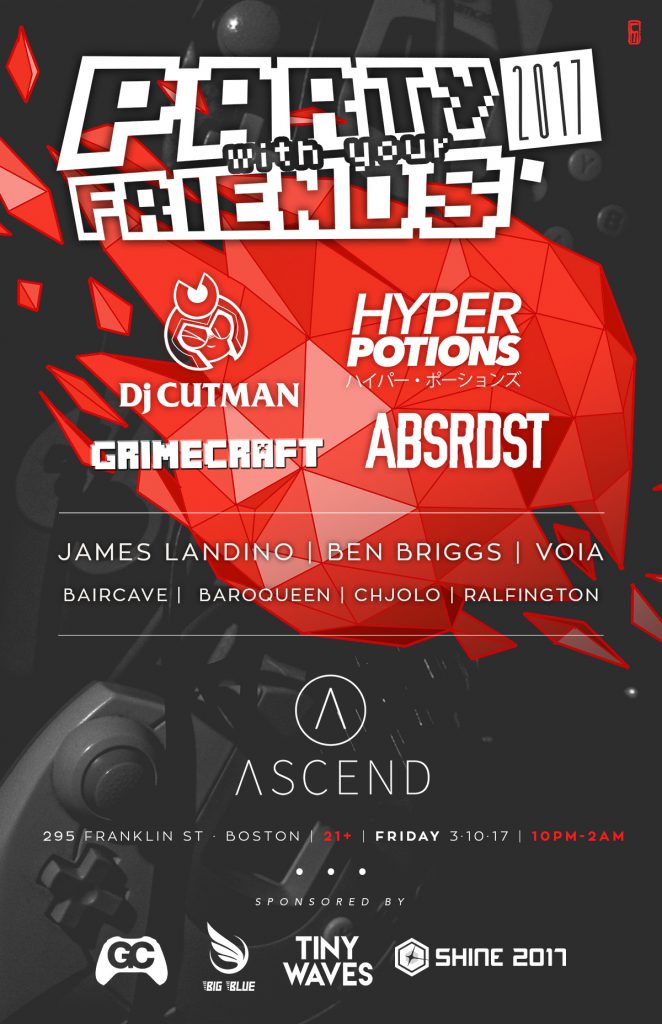 ---
Connect with Dj CUTMAN on Social Media:
Website | Facebook | Twitter | Instagram | SoundCloud | YouTube
Connect with GameChops on Social Media:
Website | Facebook | Twitter | Instagram | SoundCloud | YouTube