Welcome to The Launch, EDM Identity's weekly playlist series made up of fresh tracks that we love.
---
Music connects each and every one of us, whether you are listening to trance, house, dubstep, or any other genre, we are all one with the beat. Exploring new genres and artists is a crucial element to falling deeper in love with music and opening doors to new experiences in life. Every week we will be taking you on a journey of musical discovery, highlighting five new tracks that we are currently tuned into. This week's edition of The Launch is presented to you by…Maria Clinton.
Maria's Blurb:
In honor of the impending festival season, I decided to switch gears for this week's edition of The Launch and venture a bit outside of my norm to bring you some very special track picks from some incredible artists straight off of the CRSSD Festival lineup. CRSSD Festival, which focuses more on the underground side of life and quenches the thirst of those who are looking for something more house and techno-centric, is set to kick off this coming weekend at Bayfront Park in San Diego, California on March 4th and 5th. Of course, it is only appropriate that we would start the celebration early with some music for you to groove to and move to as you prepare for the event! So without further ado, I present to you the CRSSD edition of The Launch!
Tickets are still available for CRSSD Festival and can be purchased by clicking here!
The Launch || Volume 022
---
5. The Blame Game – HVOB & Winston Marshall
HVOB – Facebook | SoundCloud
My first pick is the first single from HVOB's upcoming album SILK, set for release on March 24, 2017. The track is a collaboration between CRSSD artist HVOB and Winston Marshall and it is the perfect track to kick back and relax with. The lyrics and guitar riffs are hypnotizing as the soft melody builds and transplants you into a trippy state of mind. This track has so many brilliant layers and the balance between the instrumental intensity and lyrical harmony is simply divine.  HVOB, short for "Her Voice Over Boys", is an Electronic Pop Duo from Vienna, Austria. The duo consists of Anna Müller, who composes, produces and sings for their tracks, and Paul Wallner who gives the finishing touches to their songs in his own studio.
Fun fact: HVOB always performs live on stage, accompanied by a drummer. Certainly something to keep in mind when you are making your schedule for CRSSD!
---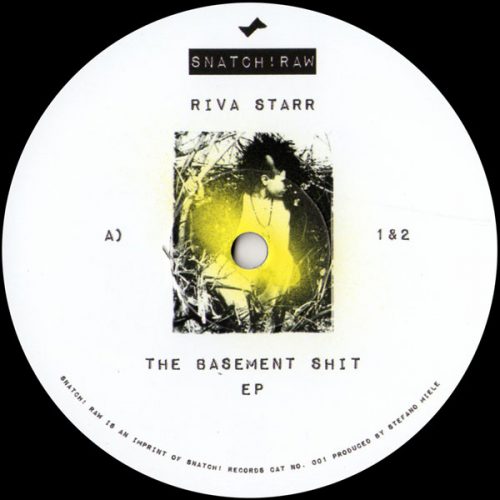 4. The Basement Shit (Skream Remix) – Riva Starr 
Skream – Facebook | SoundCloud || Riva Starr – Facebook | SoundCloud
On February 10th, The Basement Shit EP by Riva Starr hit the airwaves and included on the EP was a very special remix provided by an incredibly talented artist on the CRSSD lineup. UK dance music pioneer Skream takes the reigns on this note worthy remix, guiding 'The Basement Shit' into a whole different realm by utilizing some of the original's key elements but adding a much more techier feel to the track. Originally hailing as one of the innovators of dubstep, these days Skream seems to be heading down a more 4/4, techno, garage focused path and stays very busy hosting his Rinse FM radio show alongside friend and musical associate, Benga. So what will he be bringing to the table at CRSSD? You will just have to go check him out to see!
---
3. Informal Disco – AMTRAC
AMTRAC – Facebook | SoundCloud
Just released on the 1987 EP and a nod to those who love those groovy house beats, fans need to search no further than "Informal Disco". Amtrac, or Caleb Cornett as his friends would call him, has pushed his creative limits as a producer, DJ, musician, and vocalist since 2008. He has even stated that his mantra is to be as diverse a DJ as possible and always strives to connect with the crowd and keep them moving no matter the cost. Hailing from Morehead, Kentucky and driven by deep cuts from Pink Floyd and Led Zeppelin, Caleb was lured to the dance realm by crossover acts such as The Prodigy and Chemical Brothers. He loves to experiment with different styles and genres and come time for his set at CRSSD Festival, his crowd is in for nothing but fun and great vibes!
---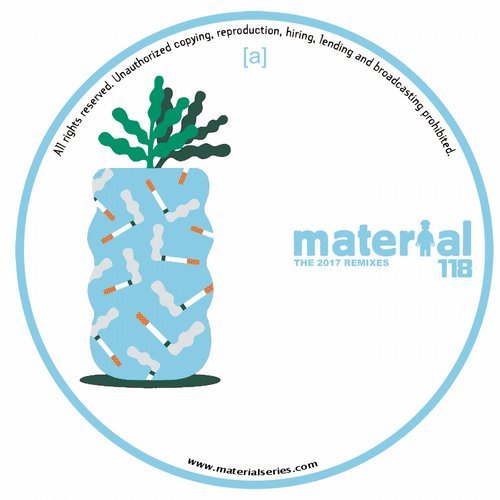 2. Higher Ground (LATMUN Remix) – Gene Farris 
LATMUN – Facebook | SoundCloud || Gene Farris – Facebook | SoundCloud
UK-based producer and DJ, Latmun, makes his debut on Mihalis Safras' Material imprint this February, kicking off 2017 the only way he knows how! This tech house tastemaker took 2016 by storm with releases on the likes of VIVa Music, Lost Records and Wow! Recordings, and is stepping up on remix duty for the latest release from Gene Farris! Staying true to his sound, Latmun brings his own twist to "Higher Ground", perfecting an infectious groove that is primed and ready to be shared with dance floors around the world. The track has it all! A quirky lyric, energized beat, trippy sound bytes, and groovy rhythm make this piece the perfect choice to get those dance feet moving! I know the crowd is going to go wild if he drops this at CRSSD!
---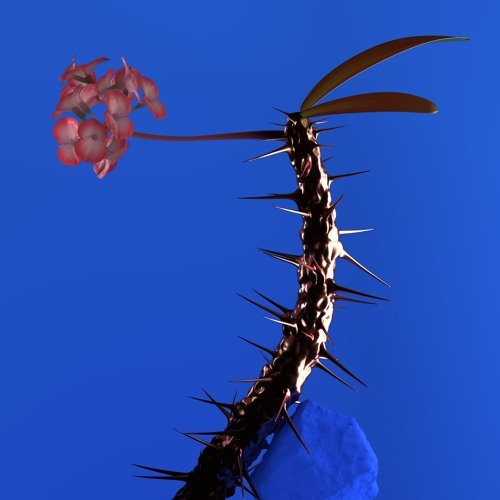 1. Depth Charge – Flume
Flume – Facebook | SoundCloud
My final pick comes from an artist that I know you have heard of before. But if not, then I am afraid you have been living under a rock! Harley Edward Streten, aka Flume, is an Australian record producer, musician, and DJ. His self-titled debut studio album, Flume, was released on November 9, 2012, and quickly topped the ARIA Albums Chart, reaching double-platinum accreditation in Australia! Flume has remixed songs from diverse artists such as Lorde, Sam Smith, Arcade Fire, Hermitude, and Disclosure, but for this week's pick I just had to go with his original track "Depth Charge". It is the most unique in comparison to my previous CRSSD track selections and it drips with style and creativity. The tempo may be relaxed but this is a piece with multiple personalities. His sampling of intricate sounds keeps you locked in as the track takes you on a journey. I find myself swaying back and forth to the melody and getting lost in the layers of sound, ebbing and flowing from beginning to end. Flume hit the nail on the head with this track and you would be a fool to miss out on his set at CRSSD!
Now, in order to get the excitement brewing even more, check out our review of CRSSD Festival Fall 2016 by clicking here and get ready to get your groove on!
---
Follow CRSSD Festival on social media: