Arty Talks Together FM, His Fans, & The New Year!
---
My heart was pounding in my chest at Decadence Arizona last month as the interview with Arty drew near. I have been an Arty fan for as long as I've listened to electronic music, so this one was big. Known for his massive tracks like "Up All Night", "Rebound", and "Rush", his remixes are just as beloved by many. The moment was now, though, and it was my time to finally chat with someone I truly admired in the scene. I reached out to shake his hand and immediately fumbled over my accolades of how much he and his music meant to me. He said thank you and smiled. His light blue bandanna accentuated his immaculate blue eyes and pale silver hair. The Russian-born producer and DJ, well-known for capturing the "feels" in music, was incredibly soothing check out what he had to say in our chat below!
Stream Arty's Official Decadence Arizona Mix:
---
Having just flown in from Boston, how was your set there?
Pretty good, pretty good. I just didn't have enough time… we took off at 6 in the morning after the show. I literally got back to the hotel, packed my stuff and went to the airport to get over here.
So you've just been on the go the entire time then?
Yeah, well you know it's New Year's Eve, it is what it is. I can survive with a hectic schedule, with like no sleep really in the last 24 hours. I don't count sleep on the plane as normal rest. It's really hard on your body and your mind as well.
Do you have anything special planned for your set tonight?
Yeah, I'm going to drop a bunch of the new stuff that I've been working on in the past couple of months so that will be interesting. And the direction for these tracks is completely different so I'm pretty curious how it's going to go.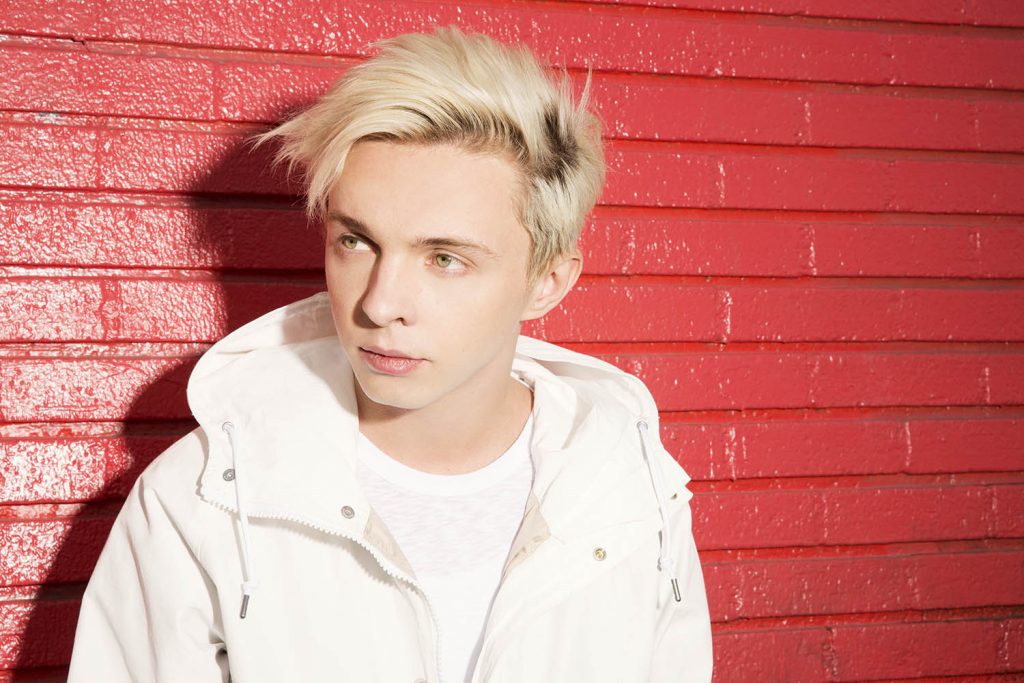 Fans play an important role in your work as an artist, has there been a moment with a fan of yours this year that was memorable?
Yeah, I mean, well, first of all… How would I say that? Not like really memorable moments but the fact that they were supporting me over the year and they were supporting my music I've been working on. It's been a transition year for me trying to figure out where I want to go with the music. What I want to do. What kind of style I want to do. What direction, with style and type, they've been super supportive and they always got my back, so I can't ask for more really. I'm pretty happy with that. Yeah, so it's not one stand out thing for the year, it's been constant and really supportive, so definitely keeps me going.
You're well-known for your remixes and your latest remix of Moby's "Porcelain" was well received. What was it like remixing a truly classic tune?
We were speaking with Moby's management for close to a year and a half. Because originally they wanted me to do a remix of one of the records from the new album but never really got to the point when they were really committed to it and I'm going to do that because I had a pretty hectic 2015 with the album, and in 2016 I became an independent artist again. I was trying to figure out a lot of stuff, with what was happening to my career and everything else. So, their manager came to me with an offer that they had an offer on the table to do one of the classics from 90's records.
So you had options?
Yeah, I had my options. But it's also with Moby, it's so scary to do anything that became, not an instant classic, but those tracks have grown for years and people still feel it. So you can't really… I mean if you're brave enough, you can take it to the next level and see what's going to happen with that, but when I decided to do the "Porcelain". Because "Porcelain" was like one of my all-time favorites from Moby. It was weird because I was 12 years old and that was an advertisement for sparkling water. It was a huge advertisement that had gone on the TV for two years and it had "Porcelain", and I fell absolutely in love with that track. That's like a kid's memory, so when I started to work on the remix, I wanted to make sure that it sounds like in 2016 boundaries but doesn't go way too far from the original. It has all the original feelings but still sounds a little bit more updated. I wouldn't call it a remake or something like that because it's a proper remix. I did a lot of the parts and sounds, so in terms of workflow, it's definitely a proper remix. But I've been really careful with that and didn't want to mess it up so I think it worked out great in the end.
I think we all thought it turned out really well.
Yeah, I think so too. The only problem is that I can't really play it because it's not… it's not something that would fit in my recent sets. It's just something for the people to listen on their headphones. Day to day stuff, for sure. It's memories.
Together FM recently hit 50 episodes, is there a specific show that sticks out as special to you?
Yeah, number 50, because one of my closest friends from Russia, he's actually doing a huge chunk of work on the radio show. He selects a lot of the music, I think I did like the first fifteen, twenty episodes, and I showed him direction and he just started to send me all of these tracks that he liked. He finds them on Spotify, SoundCloud, live sets and everything else and we came to the point where he just took over pretty much the whole show. It's still my vision of what I want to do, but he does so much stuff for it and basically episode number 50 is probably 90% of the exclusive music that we gathered from Russian producers. Most of them are up and coming producers and they've been so pumped for it because I think 90% exclusive, and 70% exclusive music just for this exact episode, so people have never heard this music before so he did a crazy job. He's been preparing this show for a month and packed in all the Russian producers. All of the social media, working with them, making sure they deliver on time. I'm proud of the fact that we hit the episode number 50 but I think I'm way more proud of my friend who just became insanely good with music selection, with his network and the way he can find new talent. It's just nice to use your name too, to be able to pull off something like that, and I'm just happy with that.
Click HERE to check out Together FM!
You worked with Insomniac Records to release Glorious back in 2015. Are there plans to work with Insomniac on more releases going forward?
No, I'm an independent artist now. I want to work with whoever sees the vision for the new music that we're coming with and those are the people who we're going to work with. There's probably will be some particular, major, contacts that we're going to stick with for a while, but I'm not going to get myself into the exclusive contract anymore. We have huge plans for 2017 and I can't just afford to be under another two figures contract. That's not going to happen for sure, at least anytime soon.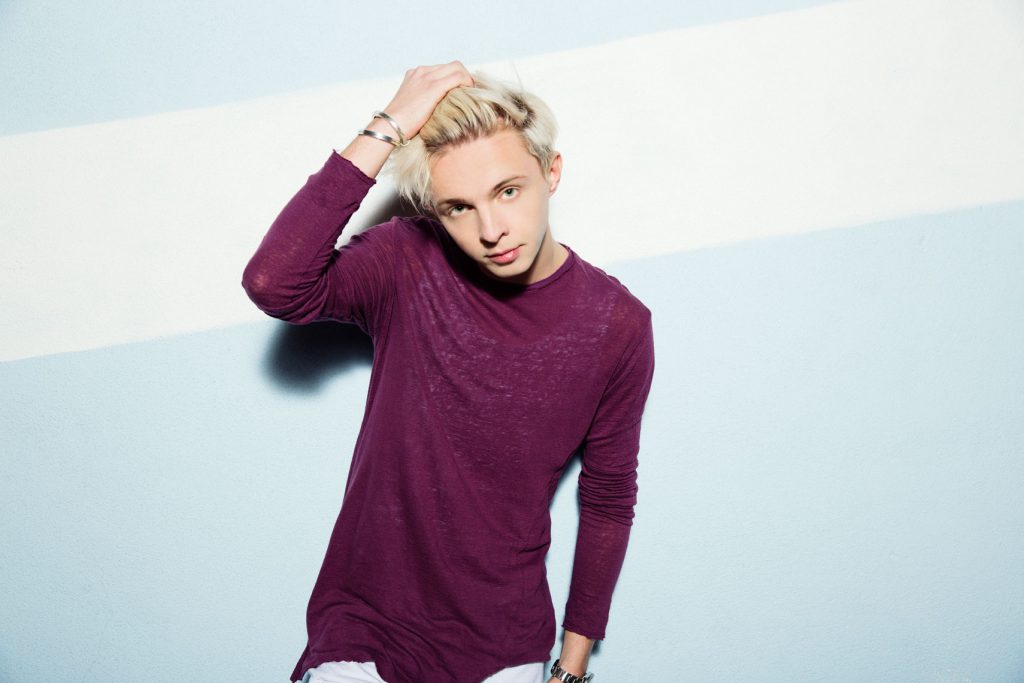 At EDC Las Vegas 2014 you and Mat Zo dropped a new song, "Stronger", however, the version that was released is different than the one dropped at EDCLV… Do you think the other version will be officially released?
Well, there are three versions, I think. And the first version that we made… I wrote "Stronger" with a bunch of the songwriters and because we've always been good friends, we had quite a history of working together. So I sent him the track and asked, "What's your feel about, do you want to jump on it?" and he was like, "Fuck yeah!" Literally the next day he sent me the first version of production and I actually love the original version a lot, but it's just never going to happen probably. Most likely it's just not going to happen. Everyone will still love it but that's the problem when you're playing the original when you're just premiering and it's on YouTube clips and SoundCloud clips. There's something about people's mentality, that they prefer to stick with something that they heard first, for some reason, I don't know why. Maybe the version was the best, maybe, maybe not. Who knows?
I think that fans sometimes just get dedicated to specific versions.
Yeah, fans get really dedicated to the really first thing that they heard. Maybe the first thing was like the most listened to version we came up with. But you know, there was a lot of back and forth, there was a lot of politics behind the track so I'm just happy that I've been able to actually do another production and put it out on my album and Mat Zo did a remix that we gave away for free. So yeah, everything worked out in the end, not in the best possible way but in a way that it could only work out by that time. Fortunately or unfortunately, if you know.
Finally, what's your resolution for the New Year?
We're speaking about the music, we're not speaking about my personal resolutions?
It could be both.
Taking care of myself first of all, because I think I have been taking care of many things on a mental level. Next year is all about taking care of myself on a physical level and just making sure that I'm in a happy place. I'm going to be in a happy place 100% because I know what I'm doing right now.
---
I thanked him for his time, hugged him, and grabbed a quick photo. Arty was an incredible interview. There were moments in speaking to him that I forgot who he was and instead felt like I was catching up with a friend. He had a calming energy about him and an honest nature that really shined through in his answers. You can tell he has a profound appreciation for all the people that have helped him get to where he is and for the fans that seem unwavering in their support. His set at Decadence was amazing and I can't wait to listen to all the things he has planned this year!
Check out our review of Decadence Arizona HERE!
---
Catch up with Arty on Social Media:
Website | Facebook | Twitter | Instagram | SoundCloud