The new year is in full swing, and I could have sworn that Christmas was just a couple of days ago! After rushing into the New Year with a heavy workload, busy travel plans, and a jam-packed schedule, I've hardly had a chance to take a full breath or take a look around. So, in honoring this rare and precious moment to do exactly that, I want to cast my gaze backward to the stepping stone that catapulted me forward in ways I could have never imagined: New Year's Eve at Avalon Hollywood. I had the incredible opportunity of being ushered into 2017 with 12.5 hours of an open-to-close set by the one and only, the legendary Markus Schulz.
Avalon Hollywood transformed into a magical place that night. It became the galactic vessel that Markus Schulz captained as he steered passengers away from the craziness of 2016 and into the dawn of a new year. The master of trance had me captivated from the get go…and man, if there was ever a time I needed the Unicorn Slayer's magical rainbow powers, it was then.
I'm grateful for all the lessons that 2016 gifted me, truly, but I must admit that all those lessons came paired with a massive amount of stress and difficulty that followed me even into the very last hours of the year. I mean, it was a miracle that my boyfriend and I even made it to Avalon on Dec 31st! Usually, my excited impatience makes long lines intolerable, but by the time we settled into the long line of event-goers that wrapped around the block at 10pm, I was relieved and happy! The Coldharbour king would soon be taking us to trance heaven! Sure enough, as soon as we entered Avalon and tuned into his powerful set, I could feel the sharp clutch that the stress of 2016 had on me start to fade away. Waves of anxiety started lifting with every pulsing beat. Markus Schulz's magic was working!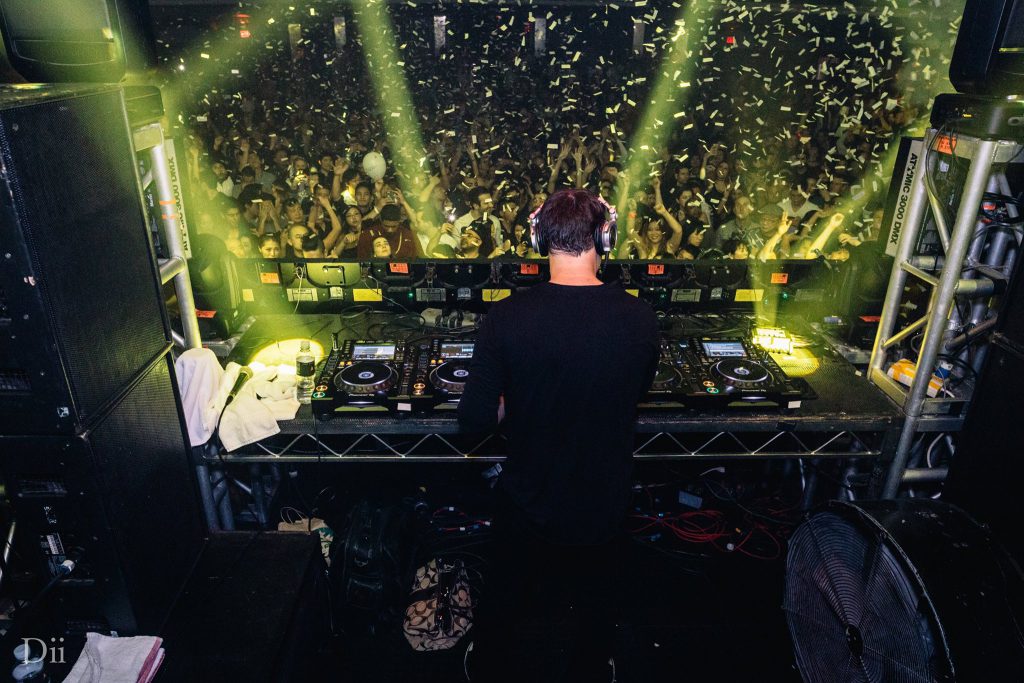 My boyfriend and I joined the dancing crowd of the main room, our growing smiles echoing the happiness of the faces around us. Markus was clapping his hands on stage with incredible energy and we were starting to get into the groove. After dancing for a bit, we made a break for the bathrooms, dodging people in glittery NYE outfits as well as the bright and colorful lasers that accompanied Markus's set. The quick break allowed me to fully take in everything around me — Avalon was decked out beautifully with strings of lights that changed colors along with the music, the DJ playing in the main lobby was doing an amazing job of getting people excited, and from the sound of it, the deep house party on the upper level was definitely on point. I took a moment to appreciate how well Avalon staffed their bars and bathrooms too. Although the event was sold out and the club was packed full of people, I noticed that line for the bathroom moved fast and that everyone was getting their drinks quickly. There was nothing but smiles and laughter to go around!
We shuffled our way back to the main room and secured a spot on the dance floor, jamming to awesome tracks like "Saints" by Dakota (Markus) and "Event Horizon" by Ferry Corsten & Cosmic Gate. It was fun recognizing the variety of artists that Markus chose to include in his set leading up to New Years, particularly because they were able to remind me of awesome memories associated with them from the past year. My smile definitely grew bigger when I heard Above & Beyond, Pryda, Morgan Page, and Gouryella just to name a few.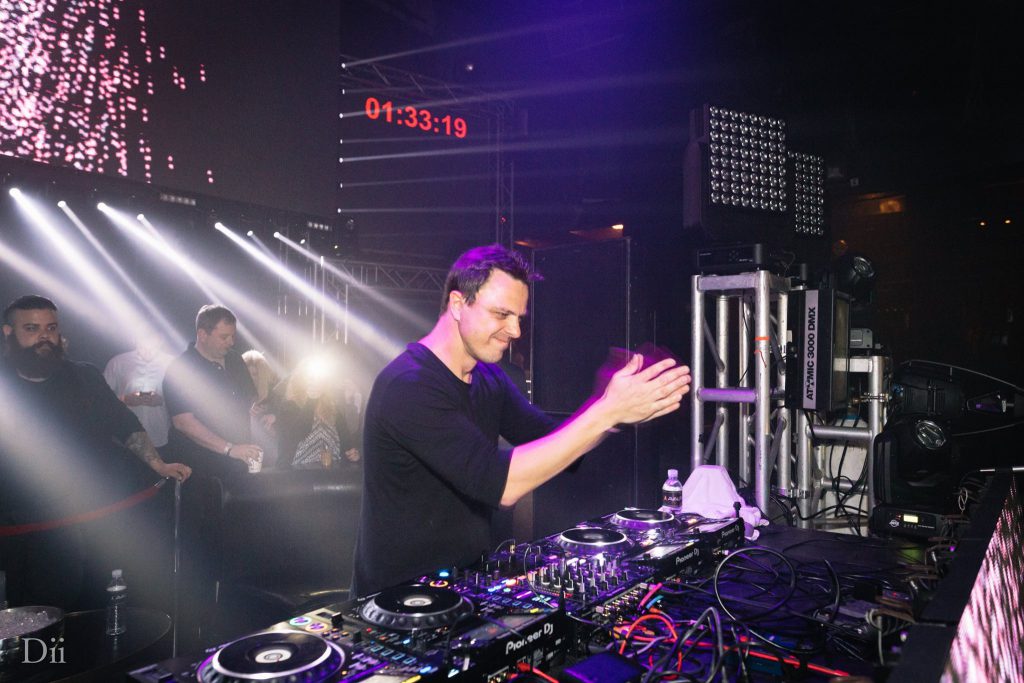 I think I felt the end of 2016 before I looked up at any clock or countdown timer. Markus's set list in final minutes leading up to midnight seemed to mirror the thoughts going through my head. The Mark Sherry remix of Markus Schulz's track "Remember This" ironically lead us in the three minutes before midnight. My thoughts raced along with the build up and drop of the song, partly in disbelief that 2016 would soon be over. I could feel similar sentiments from the people around me and I'm pretty sure we all danced a little harder because of it! Then, suddenly, we heard Markus Schulz call out to all of us. "Avalon! Trance family…here we go!" and that familiar female voice from Global DJ Broadcast started the countdown to New Years.
I felt a collective hush around me as we all gazed up at the dazzling lights around us and held our loved ones close…3…2…1!…A cascade of confetti and white balloons showered us from above at the stroke of midnight and we had made it! 2017! Markus called out to all of us "Happy New Year, City of Angels! Happy New Year Trance Family! I love you guys!" and started the new year with the slow progression of his version of "New Year's Day" by U2. It was the perfect track to start the new year. I felt like a phoenix rising from the ashes, triumphant that we had made it out of 2016 alive. I closed my eyes, raised my arms, and let my body melt into the music. As the tempo and beat of the music grew, my hope for all the goodness 2017 would bring grew with it.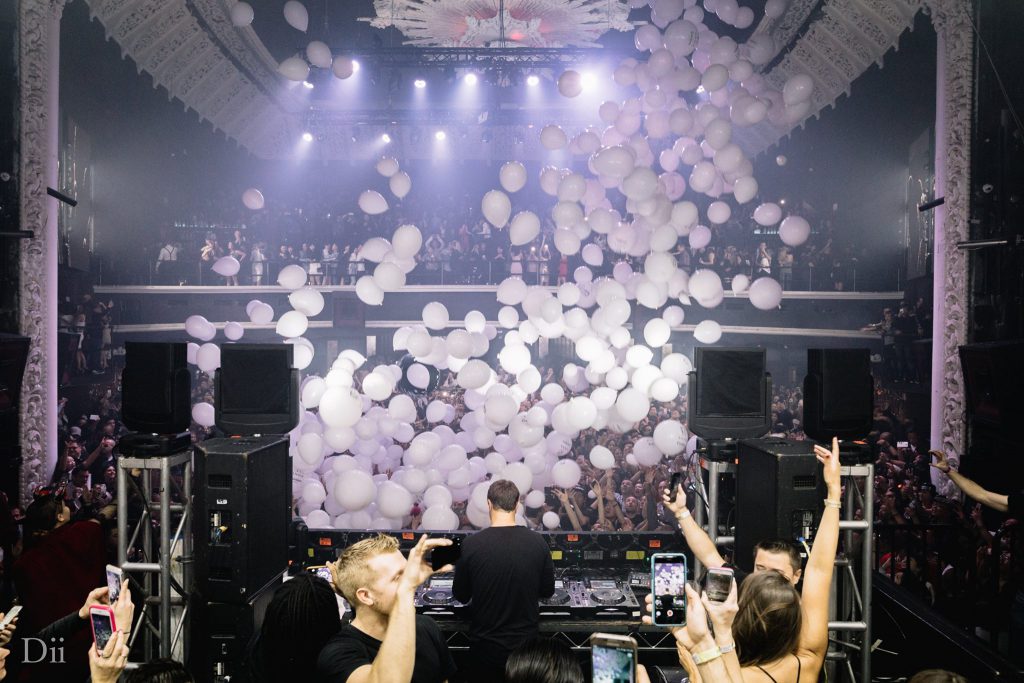 Markus then picked up the melody with his upbeat big room version of "Catch Me" by Mr. Pit and I felt a shift in the air. People were happier, more resolved, stronger. They were ready for whatever the new year would bring! Then, just when I thought I had everything figured out, Markus hit us with the oh-so-beautiful "Anahera" by Gouryella. I won't lie – I cried like a baby through the whole thing. I clung to my boyfriend and tried to tell him how much I loved him and how beautiful life is through a river of tears.  "Anahera" does this to me every single time and when I looked around, I could tell that many of my fellow trance family members were affected the same way! As "Anahera" shifted into "Neba" by Gouryella, Markus called out to all of us thanking us for joining him on this momentous night and inviting us to text all our friends to come to Avalon. "I'm not stopping until you do!" he called out. The man was on a 12.5-hour mission and there was no stopping him!
Over the course of the next couple hours, my boyfriend and I moved around the dance floor. We ended up front and center, right in front of Markus Schulz! By the time we got to the Rabbit Hole set, we had gotten a second (or fifth!) wind. Rabbit Hole is one of my absolute favorite parts of a Markus Schulz set so the music alone was enough to power me through those wee hours of the morning! Before we knew it, it was 6am and we suddenly had a lot more room around us on the dance floor! I couldn't believe it — moving through the Rabbit Hole had been so fun and intense that I hadn't noticed the people around me leaving! Markus Schulz had cast a magic spell on us!
Check out our exclusive in-depth interview with the Unicorn Slayer!
Unfortunately, we couldn't stay until the very end of the 12.5-hour set because we had a flight out of LAX to catch later that afternoon. However, I'm proud to say that we were able to dance with Markus into 8am of the new year! The night (and day!) had been full of beautiful brand new memories that we could confidently take into 2017. It felt good to be part of something special. Avalon Hollywood welcomed Markus Schulz during the very early days of his touring and although he had played at Avalon for New Year's Eve in the past, he chose to be at Avalon again this year. There was something special in how he called out to all of us and welcomed all of us into the new year. During Markus's NYE set, I met people from all over the world and danced with people of all ages. It didn't matter what anyone's background was…when that clock struck midnight, we all welcomed in the same new year together. I felt connection and love through Markus's set in such a way that truly united every single person there, no matter where he or she came from. Even if it was for a couple of hours, we had created a global trance family…and it was beautiful!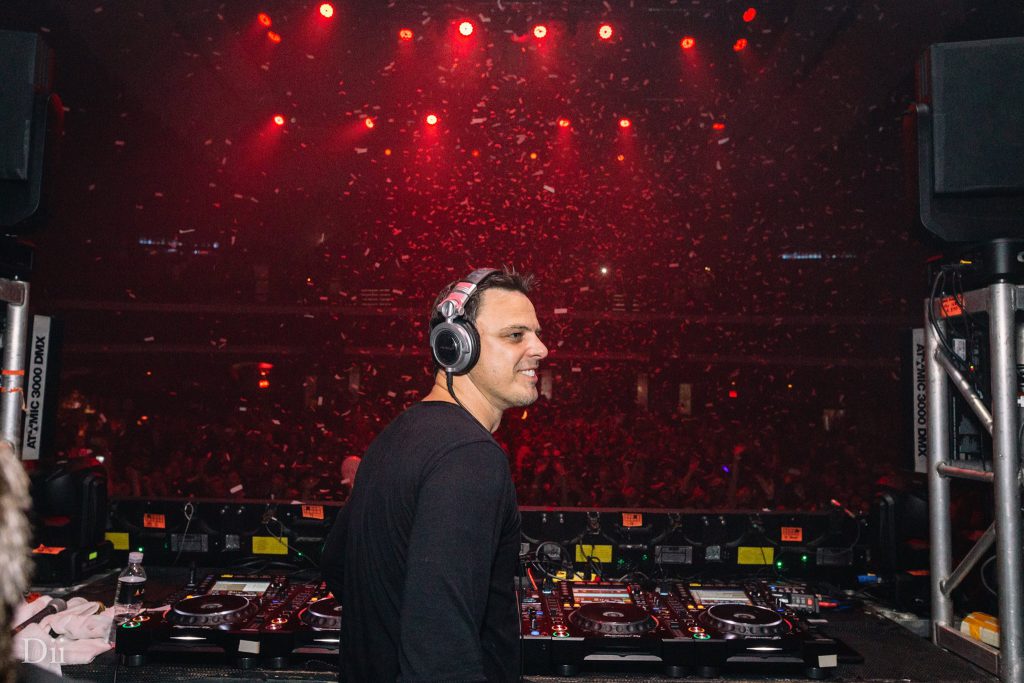 If you ever get a chance to see one of Markus Schulz's open to close sets, I highly recommend it! Not only will you be able to experience incredibly transcendent music, you'll also witness Markus's superhuman powers! This is my second time seeing one of his open to close sets and therefore my second time I was able to notice that the man is able to go 12.5 hours without using the bathroom and hardly eating or drinking anything! He is clearly a wizard! Also, if you've never visited Avalon Hollywood, I would highly recommend a visit there as well! The dance floor, lights, levels, sound quality, and talent are all amazing!
Want more Markus Schulz? Markus left us with lots to look forward to in 2017! He announced the return of the Dakota project and left us with a taste of what is to come this year! Check out more info here.
Listen to part of Markus Schulz's Avalon NYE set on SoundCloud:
---
Follow Markus Schulz on Social Media: 
Website | Facebook | Twitter | SoundCloud | YouTube