Check out some trance artists to watch in 2017, hand selected by members of the EDM Identity Team!
---
As we enter into the new year, it is time to also begin exploring some new artists that are set to make their mark on the electronic music scene! Usually, when a new year begins or one ends you'll see lists of artists to watch that are new and on the rise. This is a great way to learn about new acts and fresh talent, but it also has it's fair share of problems too. Many of these genres have been around for multiple decades now, and popularity seems to move in a cyclical path. This means that sometimes artists build their careers while a genre is not as popular, and then when the genre they play does gain speed later, they get lost in the shuffle as newer artists get selected for their infancy as a producer. So, instead of simply focusing on "new" artists, we have selected artists who are primed for the spotlight this year, regardless of time spent. Here are our picks for five trance artists that you should keep your ears on in 2017!
5 Trance Artists To Watch In 2017
---
Triceradrops
Facebook | Twitter | SoundCloud
Hailing from Los Angeles, California, his family and friends know him by the name Julian Noriega. Julian's love for Progressive Psytrance, Full On, and Psychedelic Techno has molded him into a brilliant producer, releasing tracks like "Sub Level", "Absence of Light", "Neuro Note", and my personal favorite "Floor Bomb". His affiliations run strong with labels that include Pharmacy, Zombster Records, Unrstrctd, and Pulsar. In 2016, Triceradrops wowed his fans all over the planet with his EP "Auditory Hallucinations". This EP is extra special in that it contains five filthy tracks ready and waiting to destroy the dance floor. "A Lucid Nightmare", "Ronald Raygun", "Auditory Hallucinations", "Wave Rider" featuring Krunch and Juno, and "Malice" are the tracks included and in my opinion are some of the craziest psytrance productions that I have heard to date.
Most recently, Triceradrops stunned the trance world with a performance at Dreamstate SoCal 2016 that could possibly have been the darkest and most pulse-pounding set of the weekend. The crowd ate up every bit of it and the response was infectious. It was in that moment that I knew he would be an artist to watch in 2017. Since Dreamstate, Triceradrops has certainly not slowed down. With the release of his own remix of Casey Rasch's "Suicidal Hellcat" and landing on yet another Dreamstate Event lineup at The Belasco in LA, as well as gearing up for the release of his latest tech-driven EP, 'Repulsion', Triceradrops is on the fast track to superstardom!
Check out our Artist Spotlight featuring Triceradrops right here!
Stream Triceradrops – "Repulsion" on SoundCloud:
https://soundcloud.com/triceradrops/repulsionoriginal-mix
Stream Triceradrops Live @ Pharmacy Radio 003 on YouTube:
---
Thomas Datt
Facebook | Twitter | SoundCloud | Instagram
Thomas Datt is a New York-based trance producer and DJ. He has been a member of the scene since 2004, yet remains one of the least-known artists of our generation. It is certainly not due to a lack of talent. Thomas has had 30 or so releases thus far, as well as around 60 remixes. He's known for taking non-trance tracks from artists such as Britney Spears, CHVRCHES, School of Seven Bells and others and transforming them into trance masterpieces. He has also produced two beautiful albums. Picking Up The Pieces is his take on the trance genre. Inside The Glacier takes the listener down the path of ambient and downtempo, or as Thomas likes to call it, Chilled Datt! Over the past 18 months, he has also produced more psytrance orientated tracks, al the while keeping the Thomas Datt sound DNA. Nevertheless, Thomas' obsession with quality over quantity meant he was never given the big break he deserves. In an industry where many bookings are based on how often you output new music, Thomas has been left behind.
Nevertheless, 2017 looks to be a bright year! His recent performance at Dreamstate San Bernardino has a lot of people paying more attention to him. He has also moved to Australia where he already has plans in motion that will help him raise his DJ profile. Most importantly, however, he has found new inspiration for his music! He's the most recent signing on Amplifyd, a brand new musical platform that allows artists more creative freedom when producing music by providing them with a significant revenue stream. In return, fans are able to obtain unique perks and experiences such as merchandise, meet & greets, and even tickets to shows!
Thomas also hosts a monthly podcast that is streamed on DI.FM radio called Chronicles. Each episode is two hours long and the beauty of it is that there's no set in stone musical format. Thomas, as a DJ, is very versatile and his show reflects that. He might play anything from progressive house to progressive trance, uplifting, some tech-trance, and even psytrance and Goa. His voiceovers are unique as well, they'll make you chuckle I'm sure! You can find all previous episodes of the show on the Soundcloud page.
Stream Thomas Datt – Live @ Eden Lounge, Washington DC, 20.02.2016 on SoundCloud:
Stream Thomas Datt – The Psychonaut on YouTube:
---
Omair Mirza
Facebook | Twitter | SoundCloud
From his humble beginnings to his evolution as a unique and forward thinking music producer and DJ, Omair Mirza is the future of trance. American born with progressive house and trance music running through his veins, this Dallas, Texas native made the fateful decision to take up DJing after he graduated from high school in 1999. It wasn't until 2010 that he decided that a full-time career in music was his life's calling and soon Omair's path would take him to incredible new heights. Tracks like "Blood Fire", "Scylla", and "8 Gig" would warm up the waters for this talented producer as he was driven to make a name for himself in a scene booming with talent. In 2014, Omair would finally make his mark when he stole the attention of the industry elite leading to his signing with Armada Music and Coldharbour Recordings. Omair Mirza had arrived and the world was his oyster. He found massive success that year with the release of "Chain Reaction" and his stunning summer anthem "High Roller", a track supported by some of the biggest names in dance music including Armin Van Buuren, Markus Schulz, Ferry Corsten, Mark Sixma, and Eddie Halliwell.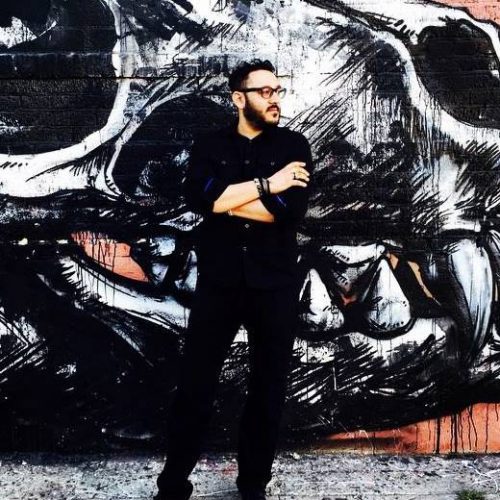 Fans all over the globe were now fully exposed to his talent with "High Roller" landing on track lists all over the globe at festivals like TomorrowLand, TomorrowWorld, EDC Las Vegas, EDC New York, Ultra Music Festival Chile & Future Music Festival. Riding high and not wanting to stop there, Omair would release yet another showstopper in the form of a brilliant remix of Markus Schulz's "Erase You" featuring Grammy Award Winning vocalist Lady V. The momentum certainly picked up in 2015 with his sights set on the release of an EP. Making his debut on UltraViolet Records Omair would deliver his 'I'm All In' EP and showing his passion and dedication, 'Begin Again' would follow quickly in its wake. Skyrocketing up the Beatport Trance Charts, 'Begin Again' featuring both the title track and "New World Disorder", would maintain a stable top 5 rating, paving the way for an epic year to come.
With the stage set, 2016 would bring Omair to the next level of his musical journey with his heavenly vocal piece "Perfect Imperfection" featuring Avari and his power packed yet incredibly uplifting "Suri". This was followed by his stunning progressive trance collaboration with Danilo Ercole, "Eleven 11", and his brilliant remix of Markus Schulz's mega hit "Destiny" featuring Delacey. In October his next masterpiece "Too Big To Fail" officially hit the airwaves that fans all over the planet instantly fell in love with. It was then that his momentum would reach a fever pitch. In November of 2016, Omair made headlines with the announcement that he would be launching his very own record label called OHM Music. Prepared with a brand new track called "Beautiful Mystery" with Avari once again on the vocals, the launch took flight and Omair placed himself firmly in the drivers seat for an incredible and successful 2017. With his brand new label in tow and plans for more outstanding releases and live performances right around the corner, I think it's safe to say that the future of trance has arrived! Omair is a seasoned artist that is right on the cusp of a massive launch to superstardom. You are going to want to keep your eyes and ears firmly planted on this insanely talented artist as he takes the industry by storm.
Stream Omair Mirza – "Beautiful Mystery" (Extended Mix) on SoundCloud:
Stream Omair Mirza Live at Coldharbour Day 2016 on SoundCloud:
---
Magnus
Facebook | SoundCloud | Twitter | YouTube 
Seattle-based DJ and Producer, Michael Lee has a genuine gift for bridging trance and psytrance. Lee, who goes by the moniker, Magnus, has the ability to infuse dark pulsating trance with uplifting melodies to create a sound that is simultaneously mysterious and invigorating. His love and command of both styles makes him stand out as a truly unique and dynamic artist. Over the past 8 years, Magnus has released numerous massive tracks through JOOF, Perfecto Fluoro, Who's Afraid of 138?!, Iboga, and Pharmacy, to name a few. Additionally, he has played iconic events such as Burning Man, Gatecrasher and Dreamstate SoCal.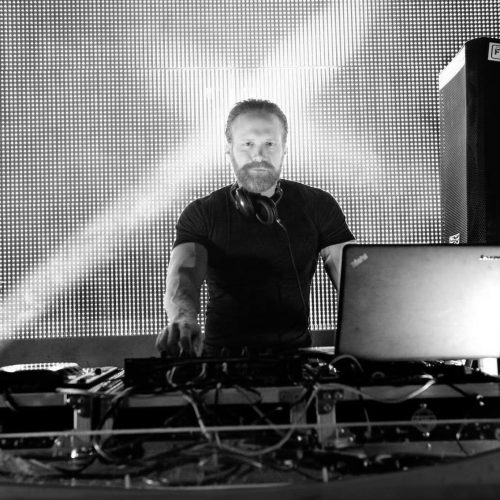 During Dreamstate SoCal, Magnus took the Sequence on an intimate journey through 10 carefully curated tracks. This tracks included Evoke, his massive collaboration with Simon Patterson which was also the number one played track on Ah.fm's EOYC 2016, as well as multiple IDs. One such ID was recently released and is an uplifting track with fellow Dreamstate artist, UCast. 2017 will be a great year for Magnus! Though he has been in the game for some time, his recent solo tracks and collaborations have been commanding attention from artists and fans of both trance and psytrance and his ability to traverse both worlds is unlike any other.
Stream the set that Magnus played at Dreamstate SoCal 2016 on SoundCloud:
---
Alex Ryan
Facebook | Twitter | SoundCloud | Connect Agency | Connect Ibiza
Alex Ryan is one of those Irish up and coming talents likely still hiding under the radar.  Based out of Dublin, he's a force for proper Trance for years and experienced a huge leap in the last two that makes him poised for worldwide recognition.  He's been instrumental in the rise of Trance in Ibiza – becoming the face of the Connect Ibiza brand (founded with Dimitri De Wit) and harnessed the brand to work with James Alexander Topi to launch Connect Agency.  He's been embedded in the industry for over 10 years, played promoter while hosting his own branded night under the name "Filth" (which launched in 2008).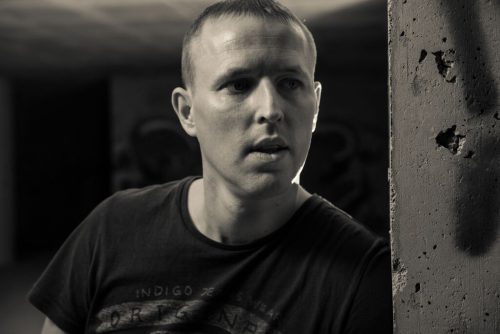 Having worked with a who's who of Trance elite for the last decade, Alex has all the trappings to explode forward from the very launchpad he assembled between Ibiza and Dublin.  Taking things a few steps further, Alex even released two true to form Trance tracks last year – "Visions" on Solarstone's Pure Trance label and "Connect" on Guiseppe Ottaviani's "GoOnAir" label. "Connect" propelled itself to 32 on the Top 100 Trance tracks upon its release, showcasing how well his sound is when expanding!  Having played at practically every major venue on Ibiza (Space, Privilege, Amnesia, Es Paradis, and Eden to name a few), popping up on festivals around the world like Germany's "Nature One," countries like the United Kingdom, The Netherlands, and beyond, and promoting events (such as his upcoming gig helping raise funds for the homeless in Ireland), we are excited to see what this rising talent brings in 2017.
Below you can catch a recording of his 25 August 2016 from Cream at Amnesia in Ibiza!  It's an hour of power and full on trance.
---
Who is on your list of trance artists to watch in 2017? Let us know in the comments below!
Featured Photo Credit: Insomniac Events