After announcing a massive lineup for 2017, CRSSD Festival Spring has added even more names you'll love to see!
---
FNGRS CRSSD has made a name for themselves over the past few editions of the bi-annual CRSSD Festival with stellar lineups and awesome vibes. Having already announced a massive lineup for CRSSD Festival Spring this March, the feeling of a second phase of the lineup was in the air. CRSSD has made its mark on both San Diego and the festival community in general with their picturesque location and solid music offerings during their run. Hosted on March 4th and 5th at the Waterfront Park in San Diego, the festival itself has become a focal point for many in Southern California and is considered by some to be the new kickoff event for festival season.
Check out our experience at CRSSD Festival's Fall Edition HERE or to see how things went down in the Spring of 2016 click HERE!
CRSSD Festival Spring 2017 already boasted of some major names like Flume, AlunaGeorge, Skream, 2manyDJs, Damian Lazarus, and more, making it a must-attend event for many. Over the past few editions, we have gotten used to a second phase adding the cherry on top of the lineup, and this year would be no different. Our guesses as to who else would be added to this stacked lineup ended today as the second phase has been officially released! Artists joining the lineup today are Cassy, Claude VonStroke, Detlef, Heidi, Latmun, Mija, Moon Boots, and Point Point!
CRSSD Festival Spring 2017 – Phase 2 Lineup Additions:
CRSSD Festival Spring 2017 – Lineup: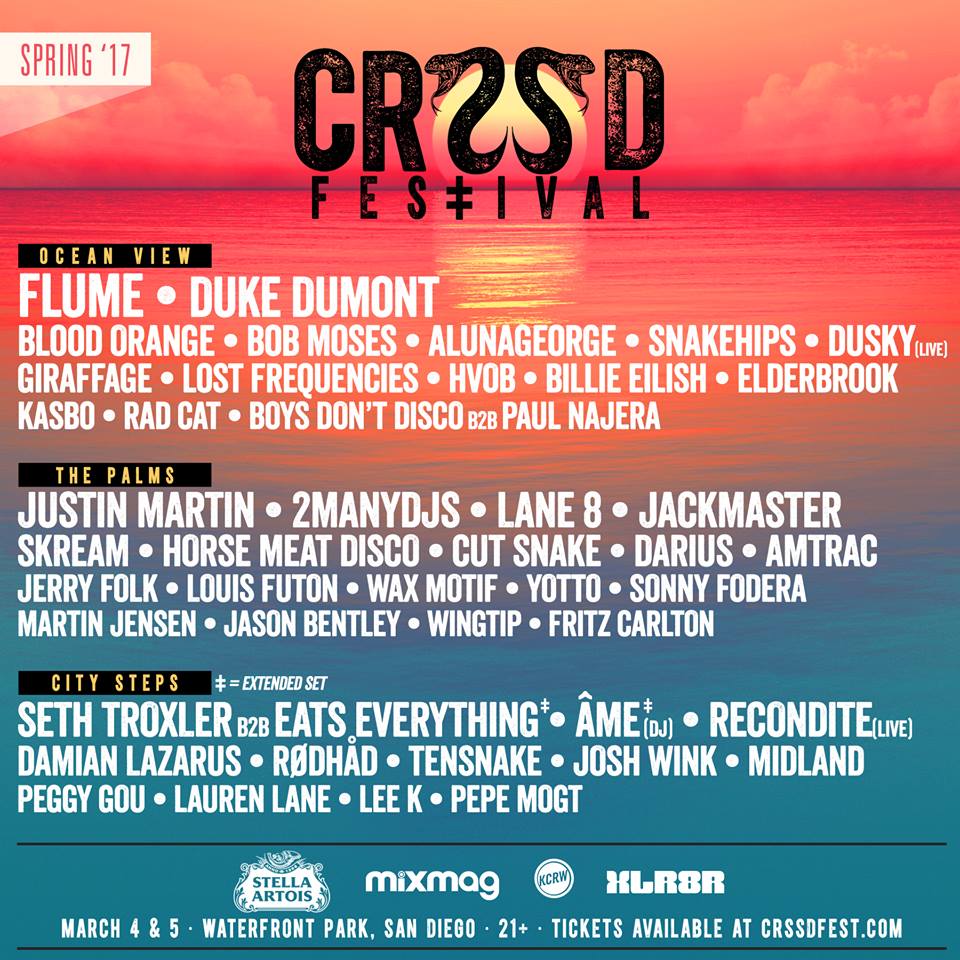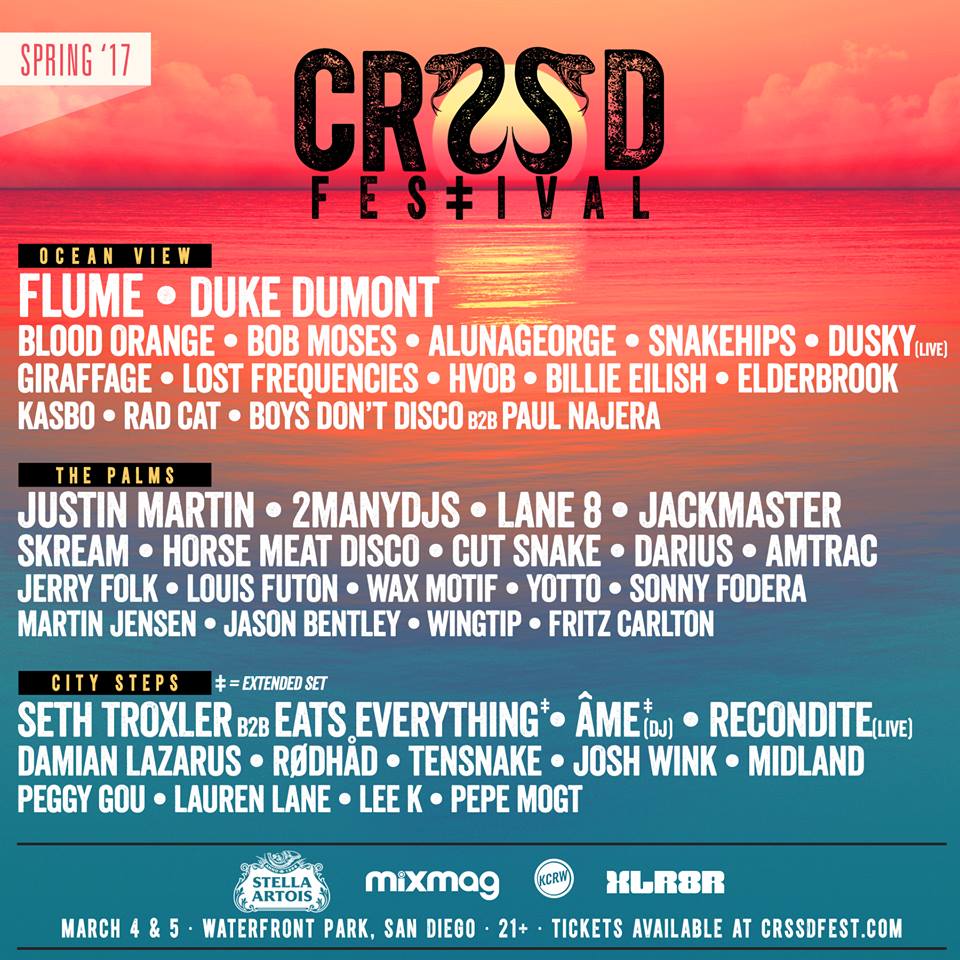 ---
About CRSSD Festival:
Located in the idyllic urban core of San Diego's downtown district, CRSSD blends Southern California culture with dance music's underground roots producing an exceptionally unique vibe. Just minutes away from the Amtrak station, CRSSD's grassy sanctuary is complete with technicolor sunsets, splash friendly fountains, and three stages. In addition to its ground-breaking musical programming, CRSSD also offers craft beer, gourmet food vendors from San Diego's best restaurants, and a full mixology program. CRSSD is a 21+ festival.
---
Follow CRSSD Festival on Social Media:
Website | Facebook | Twitter | Instagram | SoundCloud | YouTube
Featured Photo Credit: Skyler Green