Santa Barbara is set to get some epic shows in the near future as EOS Lounge has announced their partnership with Insomniac!
---
Always known to be spreading the love to new cities and regions of the world, Insomniac has set their sights back on California with their latest partnership! Announcing today that they have reached a deal in partnership with EOS Lounge in Santa Barbara, California, Insomniac has now pushed to cover the full length of the California Coast. Their fifth club partnership will begin this month and comes with the news of a stacked lineup coming to Santa Barbara this Spring! This partnership bolsters Insomniac's own club offerings that already included ExchangeLA and Create Nightclub in Los Angeles, Bassmnt in San Diego, and Beach Bar in Tampa, Florida.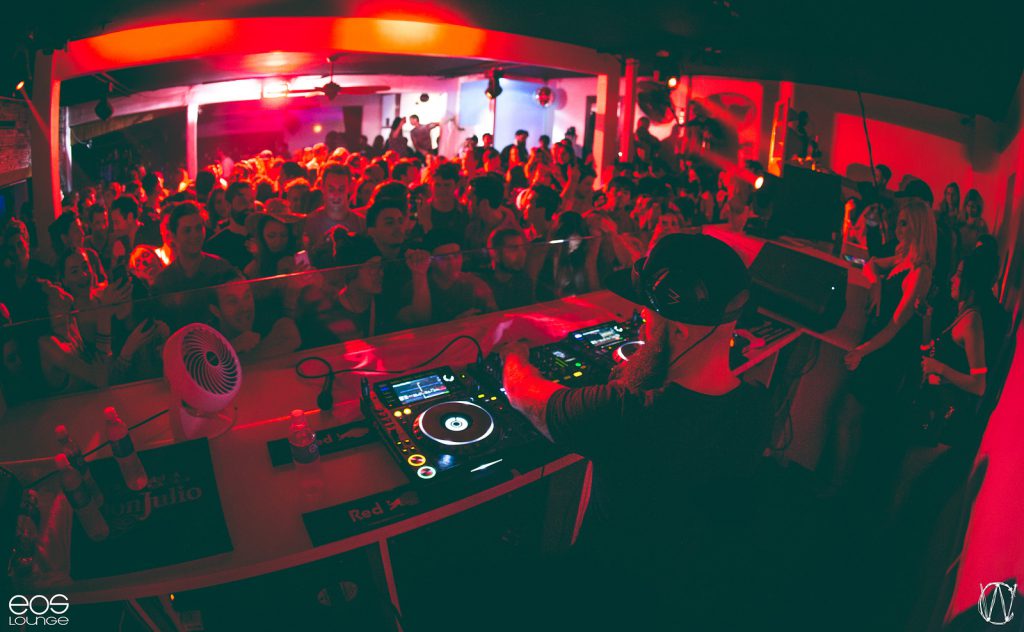 Situated on the Central Coast of California, EOS Lounge is definitely a fantastic addition to the Insomniac family. The 5,500 square-foot club has a proper Funktion One Sound System, multiple bars, two dance floors and VIP booths for those looking to go big or go home. The Spanish-style terrace provides a unique vibe to the atmosphere, as not many venues can boast of an outdoor area featuring a fireplace and water fountains. Due to its location in Downtown Santa Barbara, it is easy for those looking for a quick weekend getaway in California to easily take a train or car ride to hear some sets and escape the hustle and bustle of Los Angeles.
Check out what some artists had to say about EOS Lounge!
"EOS is one of my favorite small venues in America. The audience there is amazing! Last time I was there the fans literally tore the booth apart." – What So Not

"EOS was a great surprise for me. I didn't expect a small club in Santa Barbara to be that bloody good… Add a killer sound system, then just feel the magic happen. Top it off with the Insomniac crew joining in, who knows what will happen next." – Will Clarke (Dirtybird)

"EOS is an ideal venue: perfect sound, great lighting and nice intimate size creating a huge vibe" – AC Slater (Night Bass Records)

"Wonderful small town vibe with big city caliber venue." – Mark Farina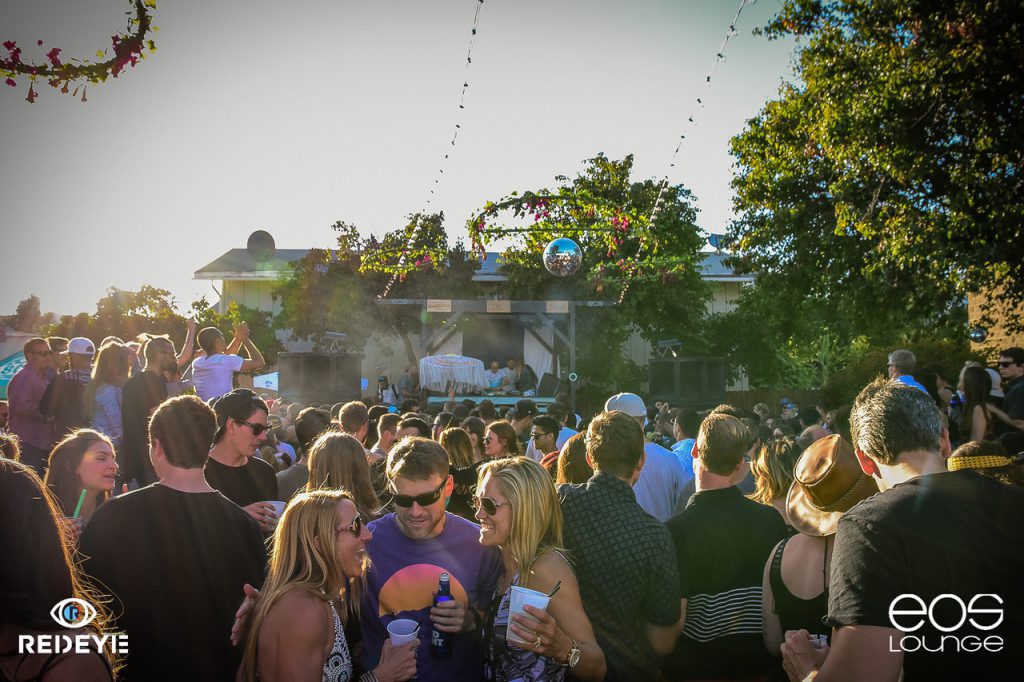 Upcoming shows at EOS Lounge:
Thursday, Jan 19  – Mija
Thursday, Jan 26  – Motez
Saturday, Jan 28 – Party Favor
Thursday, Feb 2 – LOUDPVCK
Thursday, Feb 9 – Ghastly
Friday, Feb 24 – Astronomar x Bot
Friday, March 3 – 4B
Saturday, March 4 – Claude VonStroke
Saturday, March 9 – MK x Shiba San
Friday, May 5  – Lee Foss
Purchase tickets for any of these shows HERE!
---
About EOS Lounge:
EOS Lounge is a state-of-the-art nightclub and lounge located downtown in the coastal city of Santa Barbara. A space where chic meets underground, EOS creates a fantastic atmosphere and nightlife experience. We focus on the best quality sound system, impressive lighting and effects design, remarkable service, and innovative mixology. Whether you are seeking a chilled out vibe or a lively night of dancing, EOS is the place to be. The spacious venue includes a stellar renovated stage, two indoor dance floors, an outdoor terrace and fireplace, three ample bars, and exclusive VIP booths. Oh, and dazzling disco balls hung around to set the mood.
EOS Lounge gives its beach town an outlet for music lovers to connect and indulge in a variety of events. We host an exciting lineup of the most renowned dance music talent from around the globe, combined with emerging artists and influential resident and local DJs. There's never a dull moment here, with a noteworthy artist performing every week.
In addition, EOS hosts several larger-scale events a year, from block parties and house-music inspired BBQ's, to collaborative functions with creative collectives and festival pre-parties. EOS has built a special ambiance as a local's favorite and hotspot for city travelers to experience a quality time. Our lounge provides an intimate setting to see your favorite artist–unlike any other nightclub or lounge on the central California coast. EOS gives its guests the ultimate nightlife experience, welcoming patrons to a classy, comfortable, and most importantly, groovy place to dance. EOS is open four days a week and the party typically starts at 9PM. We do nightlife the way it's supposed to be.
About Insomniac:
Insomniac produces some of the most innovative, immersive music festivals and events in the world. Enhanced by state-of-the-art lighting, pyrotechnics and sound design, large-scale art installations, theatrical performers and next-generation special effects, these events captivate the senses and inspire a unique level of fan interaction. The quality of the experience is the company's top priority.
Throughout its 23-year history, Insomniac has produced more than 1,000 festivals, concerts and club nights for nearly 5 million attendees across three continents. Insomniac's events are held in California, Florida, Michigan, Nevada, New York, the United Kingdom, Australia, India, Mexico and Brazil. The company's premier annual event, Electric Daisy Carnival Las Vegas, is the largest multi-day music festival in North America, and attracted more than 400,000 fans over three days in June 2016.
The company was founded by Pasquale Rotella, and has been based in Los Angeles since it was formed in 1993.
---
Connect with EOS Lounge on Social Media:
Website | Facebook | Twitter | Instagram | SoundCloud
Connect with Insomniac on Social Media:
Website | Facebook | Twitter | Instagram | SoundCloud | YouTube