We all know the real reason you're going to Seattle this month, but here are some amazing things to do outside of Resolution 2017 that you shouldn't miss!
---
Resolution 2017 takes place at the WaMu Theater in Seattle, Washington, a city in the Pacific Northwest that is almost synonymous with things like coffee, music, and rainy weather. However, if you're inclined to experience all Seattle has to offer, we've compiled a list of fun events or places to check out on your New Year's Eve vacation this year.
Resolution is 70% sold out right now and WILL SELL OUT this year. Get your tickets now to make sure you're not stuck out in the cold. CLICK HERE to purchase tickets. Join in on the fun and tell the world you're going by checking out their Facebook Event Page HERE!
Check out our Resolution Event Coverage & Lineup post by clicking here. Check out my Top 5 artists by clicking here.
---
Visit the Space Needle
If there's one thing that you think of when you think Seattle, it's this iconic landmark. It's a 605-ft.-tall spire at the Seattle Center, featuring an observation deck, as well as a rotating restaurant. Tickets start as little as $14 for kids and are $22 for Adults. You can purchase tickets from their website. Probably the best view in the city, the Space Needle features a 360-degree panorama for amazing sights in every direction. Don't skip out on this incredible feature.

---
Experience Music Project
A museum dedicated to music and all things pop culture. They themselves describe it as follows.
The Museum of Pop Culture is a leading-edge nonprofit museum, dedicate to the ideas and risk-taking that fuel contemporary popular culture.
The featured exhibits currently include the following:
World of WearableArt
Star Trek: Exploring New Worlds
Wild Blue Angel: Hendrix Abroad, 1966-1970
Infinite Worlds of Science Fiction
Indie Game Revolution
But that's not all, the list goes on and on as you learn about what has interested our society for decades. Tickets start at just $25 for adults and can be purchased on their website.

---
Museum of Flight
The Museum of Flight is a private non-profit air and space museum, it's located at the southern end of King County International Airport, also known as Boeing Field, in the city of Tukwila, just a short drive south of Seattle. It is not only the largest private air and space museum in the world, it also hosts the largest K-12 educational programs in the world. The museum attracts over 500,000 visitors every year. It hosts over 150 different aircraft from manufacturers like Boeing, Lockheed Martin, and more. 
---
Discovery Park
The largest city park in Seattle is Discovery Park, it's a 534-acre natural recreation area & park. With incredible views and numerous activities to take part in, this site is both breathtaking and majestic. It's situated on Magnolia Bluff and overlooks Puget Sound. Discovery Park offers a spectacular view of both the Cascade and the Olympic Mountain ranges. The secluded site includes two miles of protected tidal beaches as well as open meadow lands, dramatic sea cliffs, forest groves, active sand dunes, thickets, and streams. The role of Discovery Park is to provide an open space of quiet and tranquility away from the stress and activity of the city, a sanctuary for wildlife, as well as an outdoor classroom for people to learn about the natural world. For years the park has been maintained in its semi-natural condition and offers a biologically rich and diverse natural area for urban dwellers to relax and partake in.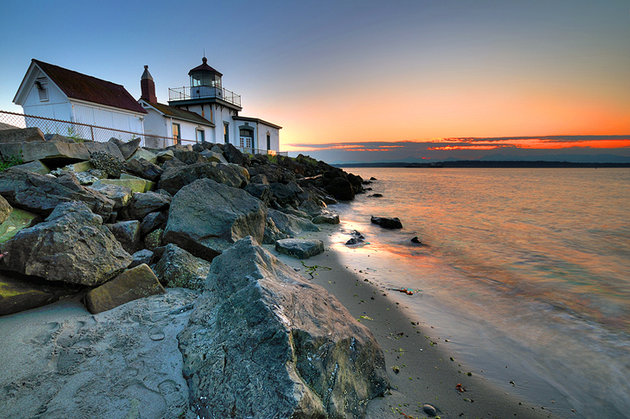 ---
Pike Place Market
Pike Place Market is Seattle's public market, one of the oldest farmers markets in the country and the biggest tourist destination in Washington state. It features not only a traditional farmer's market but also things like a craft market, fish market, high stalls, specialty foods, collectibles and more. With all the options at your disposal, there's sure to be something to fit your fancy at this iconic landmark. Be sure to visit their website to explore all your options and see what unique things they have for you to partake in.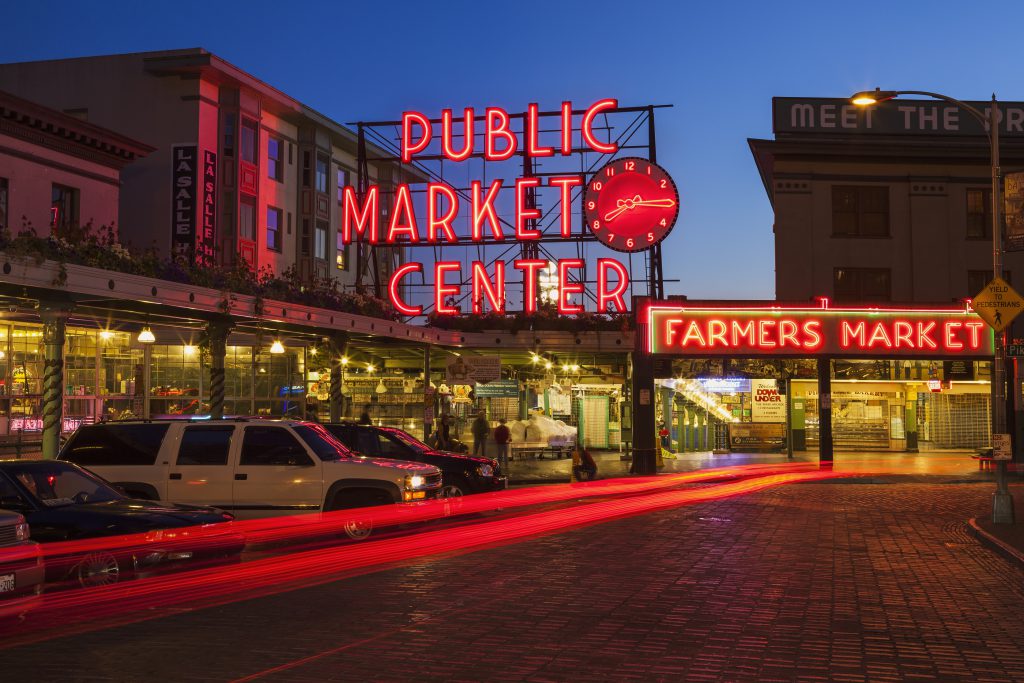 ---
Connect with Resolution 2017 on Social Media