Funk has not been a common aspect of electronic music lately, but leave it to Gramatik, the producer fusing Hip Hop elements with modern production techniques and sampling straight out of the electronic producer's toolkit, to dig up something superbly funky for his label, Lowtemp.
---
Grabbing the collaborative spirit of two artists from Los Angeles, Carneyval & Jackson Breit dropped in the funk-flavored slow R&B gem of It Ain't Love.  Summer filled wives and superbly  infectious, the track has a sass and groove familiar to those who have heard Gramatik's latest LP, Epigram.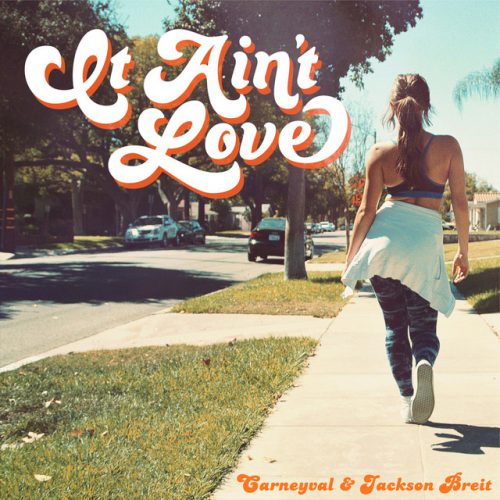 The chorus, to the best of this reviewer's ears, reads:

It ain't love / Oh no, no
No, it ain't that beautiful
Check your feelings at the door
It ain't love / Oh no, no, no
If you let me down now
I'm going to sing it out loud
It ain't love
Taking into account exactly what's going on here: the immense production heat of Carneyval in simple-but-immersive drum work and a superbly groovy bass line, trumpet solos skillfully crafted around the vocals from Jackson Breit … well, what you get is gold. This track invigorates the soul and warms away the cold of winter in one fell swoop.  Despite the ease of quickly grabbing onto a theme of lost romances, the song is actually an ode to overcoming failure and adversity.
Stream Carneyval & Jackson Breit – It Ain't Love on SoundCloud:
In the words of Jackson Breit himself:

"It Ain't Love" is about the hustle and struggles that come along with pursuing your dreams, particularly in the entertainment industry. The song conveys the message that doing what you love is not enough to gain success in your field. It is the continuous grind and ability to ride the wave of highs and lows that define your career."
Briet's voice helps exemplify the grind to gain success – at times, it almost sounds like Adam Levine, particular at moments in the verses between the choruses.  There's definitely plenty to love about this track, and it's poised to invade the radio.
On top of the well-crafted track, Lowtemp also honed a brilliant music video that showcases both musicians and the theme of the track.  Directed by Jason Leibsla, choreographed by Mason Cutler, and performed by Lena Drake,  the music video embodies the invigorating spirit of overcoming adversity and persevering through the ups and downs of a career.  As you take in the video, you get the first-hand experience by following Ms. Drake as she dances through the streets of LA.  There's also a cheeky moment with producer Carneyval in it too, so be on the lookout.
Watch Carneyval & Jackson Breit – "It Ain't Love" on YouTube:
---
What do you think, is the funk the right flavor for you?  What does the track represent to you? 
Do you relate to the struggle of ups and downs, and realize that love and passion alone won't get you where you need to be?
Is it really about combining love and passion with hard work and a desire to perform at a higher level? Chime in below in our comments section.
---
Connect with Carneyval on Social Media:
Facebook | Twitter | Instagram | SoundCloud
Connect with Jackson Breit on Social Media
Facebook | Twitter | Instagram | SoundCloud
Connect with Lowtemp Music on Social Media:
Website | Facebook | Twitter | SoundCloud