Coming hot off the release of his debut album 'Copter Boy' last month, Apashe is a name that should be on every bass music lover's mind. Originally from Brussels, he relocated to Montreal to pursue studies in electroacoustics at Concordia University. No stranger to the electronic music scene, he has produced sick beats that have infected the world since 2005. After releasing the 'Tank Girls' and 'I'm A Dragon' EPs last year, it was clear that Apashe was an artist to stay tuned to and was a fixture on our radar here at EDM Identity. The release of 'Copter Boy' blew us away and solidified our thoughts about Apashe as a DJ we were glad to not have slept on. Check out our full review of the debut album HERE and listen to 'Copter Boy' below as you read our chat with the man himself!
Stream Apashe's album, 'Copter Boy' on SoundCloud:
---
What made you set the goal for yourself last year to create a debut album?
I didn't really see it as a goal first. I just love making music and had too many songs I wanted to release. Thought it could be cool to put them all together as an Album. Only at that point, I realized it wasn't that simple and it became a big goal, to make it happen.
What tracks from 'Copter Boy' are your favorite?
Impossible to answer, I find they are all very different from each other and I love them all for a specific reason. I couldn't pick one more than the others really.
One of our favorite tracks from your album is "Puttin' on the Ritz". What lead you to create this song?
There is really kind of a story behind this song, a few years ago when I worked for the Apollo Studios I was asked to compose a song for an ad for a Vodka Brand. I can't say which client but they asked to take that old early 30's Fred Astaire song called "Puttin On The Ritz" and remix it into something new and fresh. I tried to do it following their references etc, recorded Zitaa with the original lyrics, we even recorded a male singer too but ended up not using it. Finally, they went into another artistic direction leaving me with an unfinished tune that I found quite interesting. Two years later I still had this tune and every time I heard it I felt like it needed to be finished and released. I hit up Marc my manager who made a deal with Sony so we could legally use the melody and samples from the original and here it is on the album now!
What's it like being on Kannibalen? What's are some of your favorite aspects of the label?
We are a small team of good friends working all together helping each other. It feels like a family business really! Also, it's pretty cool to see that each of us have his own style, we don't sound like each yet we work together. If you take other labels, most of the time it's a Dubstep label or a House label etc… It always feels like it fit in the box while we don't care. BTSM makes rather Trash Electro, I make kind of trap and electro, Snails is more dubstep, Dabin super melodic, Kai Wachi makes super mean Hybrid stuff etc… Every release is really different!
If you could go back and play Moonrise, Electric Forest or Nocturnal Wonderland which would you choose to replay?
Difficult to choose, they were very different experiences. Also, I don't want this answer to affect my future festival bookings! :p
What's the vibe of the electronic scene in Montreal right now?
I'm not sure as I'm not often there on the weekends when people go out so it's difficult to know how the scene is really going right now. We have plenty of super cool producers out there who are recognized internationally so I guess it's going well. I think generally people in Montreal love electronic music and will consume that forever without moderation.
Do you think it's important for DJ's to wear proper hearing equipment?
I don't think it's important, I think it's crucial! Also, it's not only for DJ's but for everyone. People don't realize what we expose to our ears at festivals and clubs. Please do yourself a favor for your future self, protect your ears.
How did working as a sound designer make an impact on your sound or how you play your live shows?
It changed everything, I went from making music as a hobby to professionally running studio sessions, recording other artists, mixing and mastering songs. I learned the industry standards of sound and music and I just applied it on my own project and it was hella fun!
Has your music ever had an impact on your personal life? How do you keep yourself motivated?
All the time, it's difficult to keep it separated. I always try to think it's like having a job and it shouldn't affect you too much on a personal level but it definitely does. But it affects you in both ways and it could have a positive impact too, if you really put your heart and soul into in you will feel awesome when things start working out well. That's my motivation really. Also, whatever happens, I know I make music for myself I'm not afraid of failure since making music will always be the best thing ever and that no one can take it from me except myself.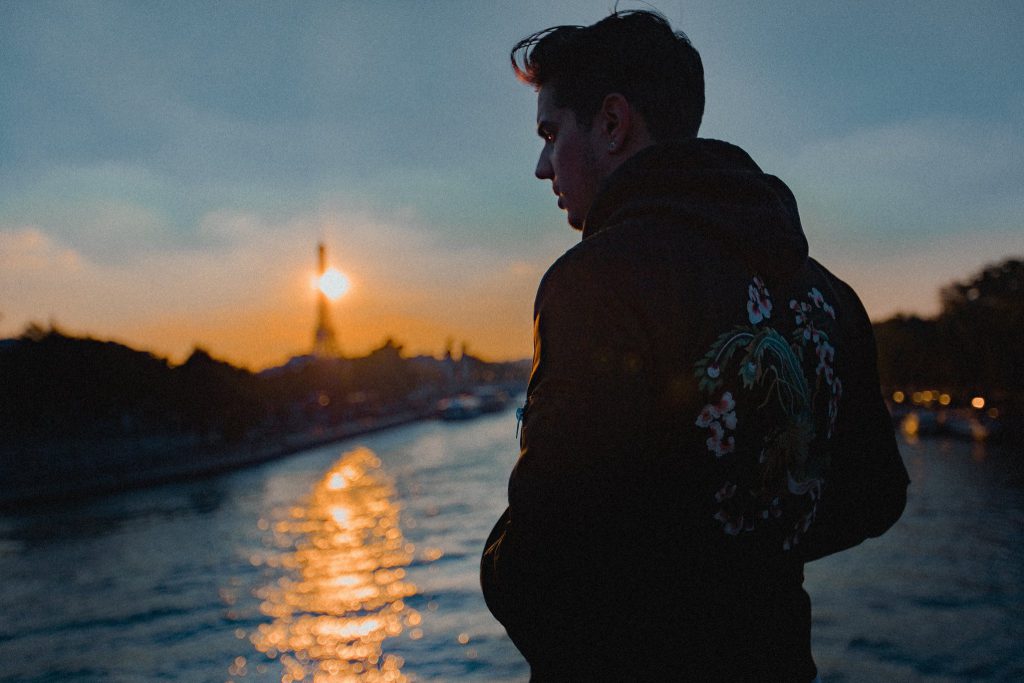 Why do you feel it's easier to relate to Hip Hop and Classical music versus EDM?
Not sure if it's easier for everyone but definitely for me as I don't really listen to EDM, but I have listened to Hip Hop and Classical music since forever.
Now that you've made a name for yourself, how do plan to keep your brand going and what do you have in store for fans in the near future?
My goal is not necessarily to keep my brand going but rather to keep making music I like. If people still dig it will keep the brand going naturally.
Bonus Question – You walk backstage at a show for Black Tiger Sex Machine, what kind of drink do you order?
I would say a bourbon on the rock or an Old Fashion. However, most shows I have done with them we would just drink a lot of Gatorade! #HealthyLife
---
Connect with Apashe on Social Media: 
Facebook | Twitter | Instagram | SoundCloud