Far East Movement Talks Musical Evolution, The Future, & More!
---
If you were alive in 2010, there's no way you could have missed Far East Movement's ridiculously catchy chart-topping single, "Like a G6". Played on just about every popular music radio station across the nation, it was also featured on MTV and VH1 for months! Although "Like a G6" helped put Far East Movement on the map, it only represented the tip of the iceberg when it comes to the raw talent and artistic energy they truly have. Since then, Far East Movement has released awesome new tracks like "Fighter," their recent collaboration with Marshmello, "Freal Luv," and created an incredible new album, 'Identity.'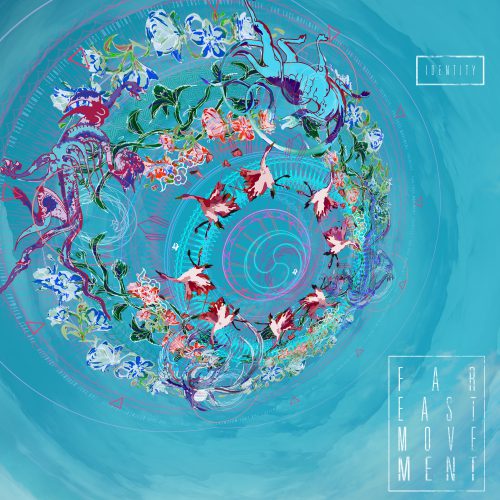 Their music has been supported by big names like Skrillex, Diplo, and Afrojack and they've also had the opportunity to perform at huge festivals like Ultra Music Festival, Electric Daisy Carnival, Spectrum Dance Music Festival, and Storm Festival. I had the incredible opportunity to interview Kev Nish, Prohgress, and Virman, the brilliant trio that makes up the Far East Movement and learned about the ins and outs of their creative genius. Take a look!
Stream Far East Movement's latest album 'Identity' on Spotify:
---
What started it all? How did you three come together and decide to create music?
We were all friends first that learned about every aspect of the music industry before actually pushing as artists. We started freestyling in the parking lots of Koreatown, DJing clubs all over LA, interning at Interscope Records in the publicity department working on 50 Cent and Black Eyed Peas and Eminem projects, slanging records and working at DJ City, and throwing parties in Hollywood and Ktown. On the side we would create tracks to post online but as we kept learning about the music industry, our passion to be artists grew to the point where we stopped everything else to pursue Far East Movement.
The name of your group is pretty unique. How did you come up with it and what does it mean to you?
The "Far East Movement" was originally the name of a song. We were known as Emcees Anonymous because we didn't want our ethnicity to be known at the time. It was early when the idea of Asian Americans in music was obsolete. We ended up recording a song about growing up in Koreatown LA and all the things in our culture that influence us daily and we named the song the "Far East movement". The song was absolutely terrible BUT listening back over and over we heard the identity in the song and a sense of pride and thought it would be true to us to make that our name.
You've come a long way since 'Audio-Bio' and 'Folk Music'! What inspired you to evolve?
Hip hop originally inspired us to get into creating music. We started producing basic sample hip hop beats and writing rhymes 18 hours a day, recording vocals in the shower, never keeping anything we made. Hip hop had always been our backbone and love but we were such fans of pop, alternative and electronic music we felt the need to blend inspirations from all the genres to create a sound that was different from what we were fans of. We've always been the ultimate trolls online searching for new and talented artists and producers that are doing something we couldn't even imagine, so just through the need to always know who is changing the game, our own tastes and styles musically have grown with the times. We always reach out to new artists online and link up for studio sessions. It's crazy how much other artists have taught us, and we have no shame about constantly learning from innovative people. Music inspires music always.
Over the years you have created music that is featured not only on stages and in clubs but also in films! The possibilities are endless. Where do you see Far East Movement and your music 5 years from now?
This year with our new album has been a big turning point for Far East Movement. We have recently built our own label and management company called Transparent Music/ Agency that put together the Identity album with Spinnin' and a parent company Bugs In Korea. We will be putting our globally marketed and distributed projects from artists all over during the next years along with future Far East Movement projects. We've always been hands on with our own careers and deals behind the scenes and using those skills for other artists and building a business that represents our goals and dreams to bridge the east and west music markets is the next step for us. Electronic music has always been a huge passion and influence on us and our music, so we recently started an electronic label called Brednbutter with Trapcity and Transparent that we will be looking to expand through Asia and Europe over the next few years.
Far East Movement is quite well-known internationally. What was it like touring with K-Pop bands and South Korean entertainment companies?
When we first started in the music industry, we knew very little about the Korean music companies and artists. During our first trips to Seoul and seeing how massive and calculated the companies operate, it inspired us to get more involved and learn about the industry out there. It was inspiring to see how engaged the A&Rs are with current and underground dance music and current hip hop and how they incorporate it into what works for their market. It was also impressive to see their strategy on globalizing music from Korea and the Internet market strategies. Seeing Korean music connect in shows all over the globe and seeing people of all races singing Korean lyrics was truly perspective changing, and inspired us to put this album together.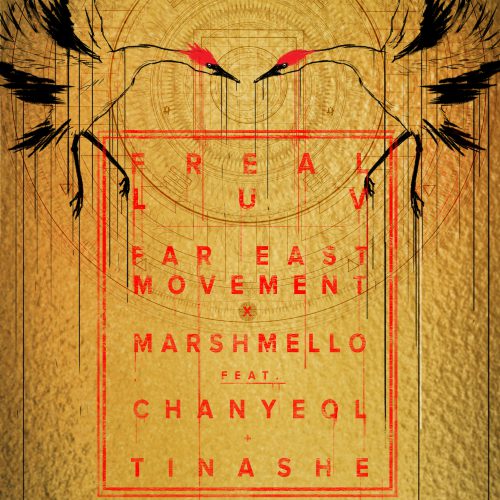 "Like a G6" hit number 1 on Billboard Top 100 and iTunes! What was that experience like? Did it influence how you looked at your music from there on out?
"Like a G6" hitting any chart was a huge surprise to us all, considering it was a song we had to put out for free on YouTube while we were signed. At the time, in the early stages  no one believed in the song so we decided to push it on our own. When it started charting on iTunes and finally hit number 1 we didn't even realize what that meant, we just kept working and touring as usual. After it charted there was a huge pressure to follow up, and instead of following up with another dance song we wanted to show our range and went with "Rocketeer" which thankfully charted as well, but overall people just wanted more songs like "G6" from us. Sticking to one style definitely started to drive us crazy. So the studio pushed us to go deeper, learning new styles and sounds from people we met online and we spend years just experimenting and trying to make something in the complete opposite direction than what the industry would consider a "pop hit" formula and structure.
Who are your favorite producers or artists? Who do you look up to and why?
It ranges from new producers to vets. Sidney Samson who is a close friend has always been one of our favorites to learn from and listen to. We love his range as a producer and DJ and how he's able to blend different styles, and his generosity and positivity as a person, always making Amsterdam feel like a second home to us. Marshmello is also a favorite, funny because we knew him long before he went by Marshmello and were huge fans of his early work. Seeing how diverse he is as a producer and how he embraces pop melodies turning them it into a new bounce is amazing to see. Autolaser, who we manage with Trapcity, release on Brednbutter and we worked with on the Identity album is also someone we are a huge fan of. He's one of the most musically talented and innovative producers we've ever worked with and we have learned so much from. We are all excited about his release on Odesza's Foreign Family Collective label. RAC is someone we worked with on our West Coast chill project on Brednbutter called "Coolwater Set" that we are huge fans of, his remixes and minimal indie style has always been trendsetting and constantly on our radar.
The new super group of Gabe Isik, Arman Cekin and Onderkoffer named No Riddim have been putting out some amazing melodic trap remixes. Also, we're really into Hotel Garuda, Jaiwolf and Satica from Movingcastle and that beautiful new sound they are pushing. Also, StarRo's soulful production with Soulection; Shawn Wasabi, Blackbird Blackbird, Mark Redito infusing futurebass, Hyper and DJ AniMe and some insane new sounds. Other stand out producers and artists we represent and are fans of at the same time are Rell the Soundbender from Panama who was has been doing some amazing things wth South American sounds on Insomniac, Brednbutter and Owsla, Paul Mayson who recently dropped a beautiful indie house EP on Don Diablo's Hexagon with Spinnin', and Yultron who is part of the Binch squad with Ookay, Kayzo and Dotcom and putting out some insane Basshouse and dubstep tracks.
If you could collaborate with any other artist, who would you choose?
That would be the Beastie Boys for sure. Doing a hard electro-boom bap inspired track would be insane!
What has been your favorite performance experience so far? Where would you absolutely love to perform in the future?
Koreatown LA , our home town. We throw underground events in Koreatown Los Angeles with Tokimonsta and Dumbfoundead called Spam n Eggs, and that crowd is a blend of new electronic and trap heads, new hip hop fans plus pop fans all mixed into one, and the energy whenever we do a pop up set next level. In the future, our dream is to headline the Wiltern Theater in Koreatown. It's the one theater we used to stare at as kids and dream of performing at, and seeing our name on the marquee in our hometown for our parents to see and take a picture of would be a dream come true.
Finally, what are your hobbies? What do you love to do when you're not creating music?
Digging for music, learning new genres, finding that next great producer and topliner, building our businesses…we don't take one second in this business for granted so the hustle never stops.
---
Follow Far East Movement on Social Media:
Website | Facebook | Twitter | Instagram | SoundCloud | YouTube