You won't need to break out your biology textbook to understand how powerful "T-Rex" by Angger Dimas and Oddlin is or see how massive it's about to become!
---
Featuring Seattle-based producer, Oddlin, "T-Rex" is an explosive and thundering track that will grab your attention from the get-go. The track is fun, unique, and will take you on a wild ride that can't be bound by the restrictions of any one genre. Hailing from Indonesia, Angger Dimas has created an exclusive set of fresh collaborations that are out of this world! The 4-track album from Be Rich Records will be released on November 14, 2016 and features collaborations with artists like Apocalypto and vocal talent like Feral is Kinky. If "T-Rex" is any indicator of Angger Dimas' raw talent, you'll be in for quite the treat with the 'Angger Dimas and Friends' EP!
Stay tuned for our interview with Angger Dimas coming soon!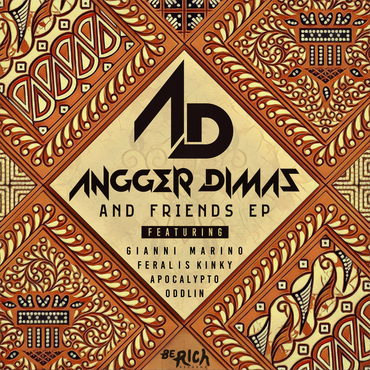 Listen to "T-Rex" by Angger Dimas on SoundCloud:
Track Review:
My favorite part of "T-Rex" is the progressive snare drum and synth lead up that charges the rest of the track with electric energy. That forward momentum will carry you into a fun trap foundation that will have you bouncing and moving. I love how the heavy bass is mixed with playful beats throughout the track. Woven with upbeat distorted vocals, the body of the track begins to feature an overall lighthearted feel which propels "T-Rex" into a special arena of its very own. I really enjoyed how surprisingly playful the trap drop was and how it carried me through the rest of the track. I felt like was on a fast moving train ride through Jurassic Park listening to this one! Angger Dimas has certainly claimed his throne as king with with this tune.
---
Follow Angger Dimas on Social Meda: