Get to know UK-based House Artists, My Digital Enemy!
---
Based out of Brighton, UK, My Digital Enemy has ridden a wave of success this year. The duo, comprised of Serg and Kieron, have worked together for a decade on a wide variety of projects ranging from My Digital Enemy to Zulu and Vudu Records as well. Their careers have been dotted with massive tunes like "Wrong" and "Don't Give Up" that have received support from fans and tastemakers around the globe. Both Vudu and Zulu Records have had their own successes as well, charting well on Beatport and boasting of releases that have infected sets from many of the industry's finest. Over the years they have traveled the world, playing shows in notable clubs and festivals in Australia, Dubai, Indonesia, and of course all over Europe. They recently took the stage at EDC Las Vegas this past June and have also penned a deal with Insomniac Records, check out our chat with them below!
Stream My Digital Enemy – Inside Of Me EP on Spotify:
---
How did you come up with your name, and what's the concept behind it?
It came about during the demise of vinyl and the rise of CDJ's and playing Mp3's. A lot of record shops were closing and labels going bust so we thought of the name 'My Digital Enemy'. Nowadays it should actually be My Digital Friend lol
Who or what got you into house music? What gives your sound a fresh taste?
I would say the Prodigy was the start of us liking pianos and 90's rave sounds and that led on to getting into house music. The sound has to continually evolve as fashions and trends are always changing, especially for it to work in the clubs. We always aim our productions at the dance floor. If it gets people moving our job is done!
You're sitting at a Karaoke Bar, what do you order and what song would you each pick to sing or play?
Kieron: I would order a beer and pick the Pogues and Kirsty MacColl – Fairytale in New York.
Serg: Rum & Coke with a slice of lime to drink. Bronski Beat 'Tell Me Why' on the jukebox… Only joking. No way I could sing that high!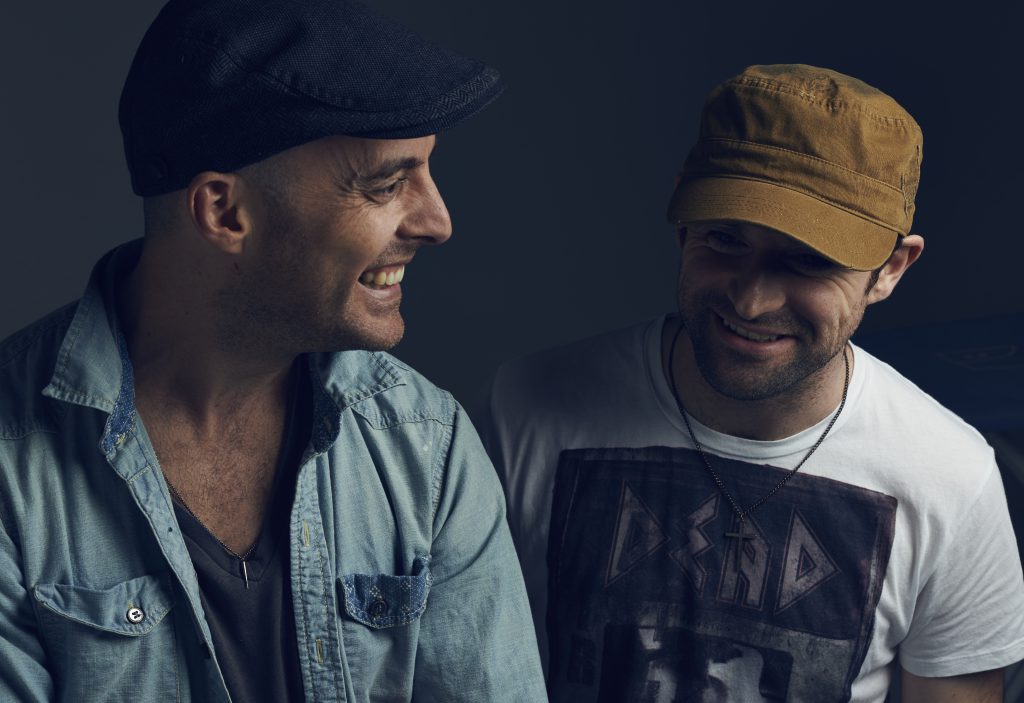 How did you meet and how have you influenced or changed each other since you started working together?
We met at college and got into a death metal band together! I'm not sure what influences we have had on each other but our wives would say bad influences! *Laughs*
What was your favorite part of being featured on Night Owl Radio?
Getting to speak with the Pasquale was pretty cool he's done such amazing things for the scene with Insomniac Events and now the label [Insomniac Records].
How did it feel to sign with Insomniac Records earlier this year?
Yes it was great! We have always been a fan of what they have done with EDC. It's so exciting to be part of the relaunch!
Both VUDU and ZULU Records seem to be doing really well! What was your inspiration in creating these labels?
We started the label just at the boom of EDM (Progressive main room) so a lot of guys were moving away from house music e.g. Steve Angello, and Axwell etc. We decided to start up a label that would still put out good quality main room and underground house.. and it worked. 🙂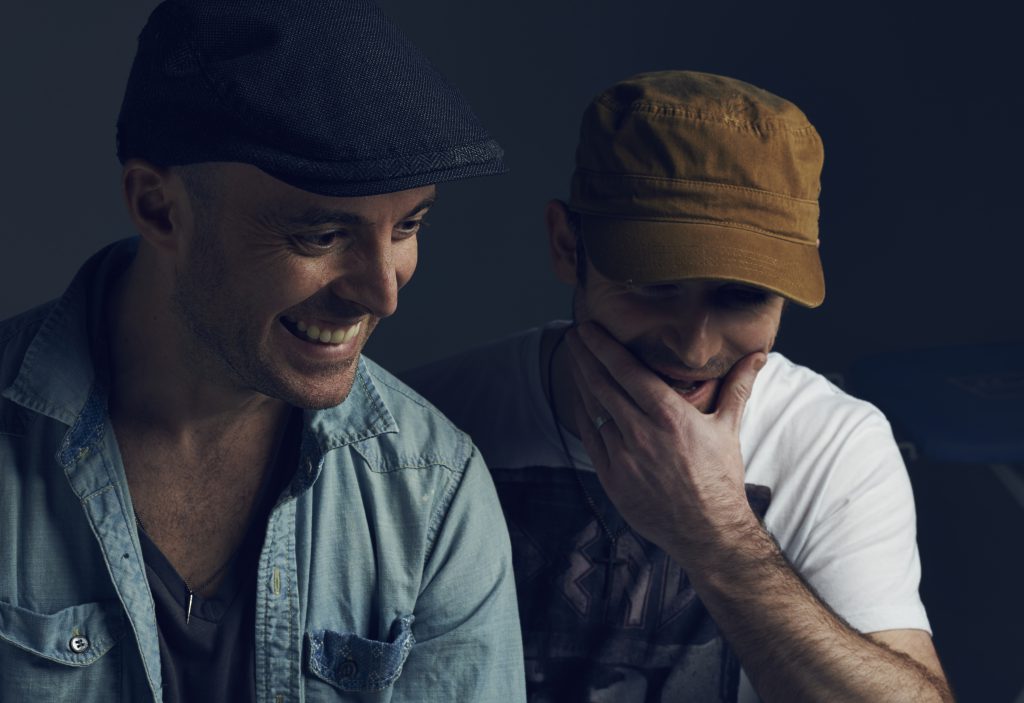 Do you have a track that you prefer to use as your opener right now? What song is most meaningful to you?
It all depends on the crowd for what track we would open with but we do like to open with our track "Shamen" a lot of the time 🙂 The most meaningful track at the moment would have to be Patrick Hagannar – "Love Rhythm" – we have played it all summer and it's got such a great old school break down.. proper ravey!
You guys have created an awesome signature sound. Do you think you'd ever switch gears and incorporate different EDM Genres or elements?
We love what we are doing at the moment but would never say never to anything in music as it's constantly evolving and it's always good to keep up with the current trends.
Speaking of which, tell us about your collaboration with Tink on 'Clocks'! How did it feel to have Timbaland's support for the track?
We wrote 'Clocks' around Tink's vocal, and wanted to go down the bass heavy tech house route. We like how we've fused hip hop vibes with a powerful bassline. As for Timbaland, he is a legend and it's been amazing to have his support! 'Clocks' has given us a whole different audience to enjoy our music, which we are grateful for.
Have you learned anything about being a producer within the electronic music scene that you may have not known before your started producing?
Yes – how hard the industry is! It's a labour of love sometimes but I wouldn't change it for the world.
What are you planning to do for Halloween and New Years Eve? What can fans of My Digital Enemy expect to see?
I'm spending this Halloween with the family but we are playing in Hanoi Vietnam for NYE at Camelia Lounge, it's gonna be a mad one!
---
Connect with My Digital Enemy on Social Media:
Website | Facebook | Twitter | SoundCloud | YouTube | Beatport