If you have ever had the opportunity to visit the Alabama Gulf coast then I know at some point in your travels the name #PARTYSLUT has crossed your path.
---
Ever since he began spitting and recording hip hop lyrics back in 2013, #PARTYSLUT, or James E. Gotnew (if we want to get proper with it), has been driven to harness his passions and create a brand unlike any other that has come before him. Whether he is free styling on the mic, organizing and promoting insane events like Spring Beats and Hang'N In with Trapezoid Entertainment, harnessing the beauty of the Gulf with his exclusive boat party called SoundSation, amping up crowds as the Master of Ceremony, or working his magic behind the decks at the hottest parties in the south,  #PARTYSLUT has the unique ability to engage the masses and take an ordinary club night up to new levels of insanity.
These examples are truly only a drop in the bucket when looking at his entire repertoire. Most recently he has begun working the festival circuit, putting his stamp on some major events like Imagine Music Festival, Electric Forest (side stage), Lift Off Music Festival, and Timbuktu. Yes, #PARTYSLUT is on his way to the top. You are definitely going to want to get to know this man a little bit more and lucky enough for you we had the opportunity to pick his brain to see just what drives this brilliant up and coming artist do what he does best.
Steam EDMID Guest Mix 034 || #PARTYSLUT on Mixcloud:
---
What was your inspiration in becoming a DJ? 
I actually began DJ'ing because everyone assumed I was a DJ when I began incorporating EDM derived tracks that I was producing in with my hip hop mixtapes as a rap artist. I have a history in hip hop so I never actually intended to become a DJ…. I had always been an MC and I depended on other DJ's to play my music when I performed. It was just the next step and I didn't even realize it at the time. When I began pursuing more and more electronic music for my performances, my love for EDM and the various sub genres grew.
At the time I swore the future of hip hop was a combination of it and EDM. I believed it so much that I produced nothing but EDM for a long time while I still considered myself a hip hop artist. You could say I have an ongoing identity crisis simmering between rap and EDM although hip hop has definitely taken a ride in the back seat for a bit. If you catch one of my live performances though, I still have a very strong presence on the mic. It helps me connect with the crowd. MC stands for Master of Ceremonies and I am definitely that regardless if I have a mic or turntables at my disposal. I just wanna make people have a good time.
Having a specific "sound" is important in the EDM world. What would you describe your sound as? 
The term "diversified" comes to mind. As you mentioned, everyone will tell you that a specific "sound" is necessary for an artist to make his stake in the scene but if you look closely at some of the most popular producers in the market you'll quickly realize they all incorporate various sub-genres into their production. While reluctantly identifying myself with one particular sub genre may cause for a slower initial following; I feel that it is equally as important to be able to identify with a crowd I am performing for and play a set that is specifically catered to what makes them dance.
The entire concept of becoming an established DJ is being able to play to any crowd. So, while they might not necessarily identify with my production ("sound"); they will certainly promote my involvement in shows that they attend because I touched on whichever "sound" they identify with the most. The vibes and fan base I want to slowly attract is much bigger than any one sound. It's a movement that I wish to attract everyone with.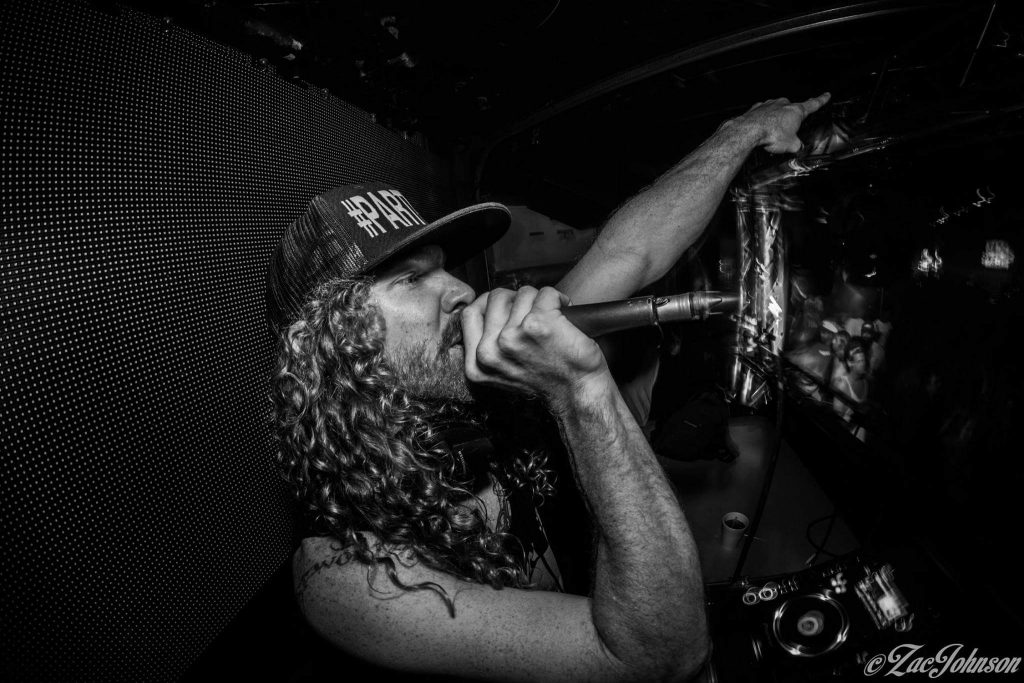 If you could play a b2b set with any artist, who would it be and why?
This may sound crazy….. but no one. I am not a big fan of B2B sets. I want to hear an artist play their set without the interference of another artist. I have no doubt that Michelangelo and Leonardo would have jointly painted a beautiful picture together but I would personally learn more from each of them by witnessing them start and finish a piece of work on their own. I am at a place in my career where every single minute of every set counts. B2B sets just aren't my thing at this time. That could easily change in the future. I am constantly evolving as an artist.
Do you have a favorite event that you've been able to play? 
I gravitate towards the craziest crowds. I've played for some large crowds that weren't so energetic. I've played for some smaller crowds where people were hanging from the ceiling. I played a set last year at an after party for a major festival. Craziest bunch of people I have ever played for. It was ridiculous. Now bear in mind I wasn't exactly sober so maybe that had something to do with it…. but either way it was a crowd I'll never forget. People jumping off balconies and doing flips into the swimming pool they were told not to get in. Those people were bonkers. True definition of #PartySluts.
https://soundcloud.com/gotnew-james/partyslut
What about the Electronic Music Scene specifically speaks to you? 
Firstly, the music. There is nothing I am more passionate about. Secondly and in conjunction to the music, the industry of it all. I like to feel challenged as an individual. Often times when I conquer my goals I quickly get bored. With the dance music scene there is no ending or finish line. You can always grow. I can work my entire life and never conquer EDM. It's an ongoing venture and there will never be an end to it. Everything about the scene is constantly changing and evolving. Almost on the verge of chaos. I need that in my life. It's a synopsis of who I am. There's no telling where I may end up. I love all of it.
If you could pick 3 artists to listen to for the rest of your life, who would they be and why? 
I simply can't answer that question. I love way to many styles of music to narrow it down to just 3. It's just not possible.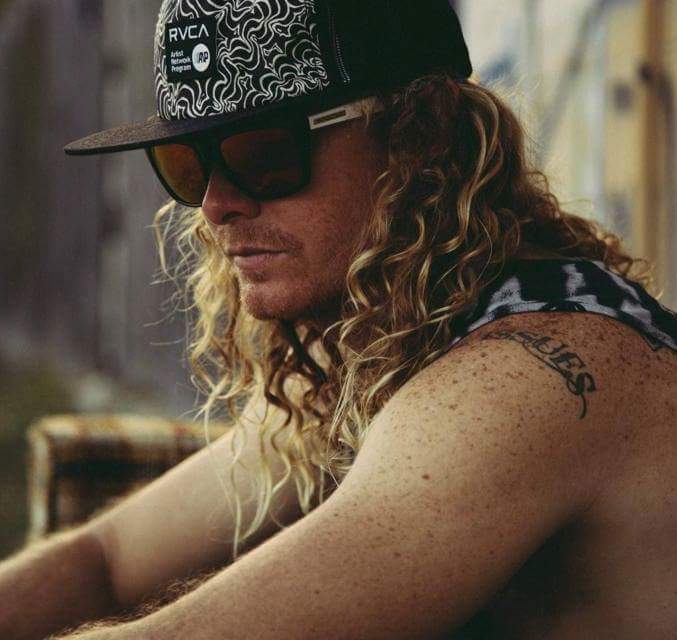 Which artist was your introduction to Electronic Music? 
Crystal Method and Paul Oakenfold. I was 15 in New Orleans. First rave. I had no idea what EDM was.
What is your favorite event that you have attended? 
TomorrowWorld 2014
If you had to pick, do you prefer DJing or producing more? And why? 
These are some loaded questions…… I am going to say performing….. If you would have asked me this question before I started DJ'ing I would have definitely said that making music was by far my favorite. However, that was before I got involved with the scene and started performing. Now that I am in a position to witness the complexity of the scene beyond the music; I would most likely say performing. The EDM scene in its entirety is so very complex. It's like an onion. There are layers upon layers upon layers and all of them are exciting new avenues to explore. The scene/performing makes me feel alive while I am able to express my artistic ability. Without expressing myself to others, the artistry is pointless to me. Performing and shows allows me to do that.
What's in store for your fans for the rest of 2016? Any surprises or new releases coming up?
The people who support me know that I will continue bringing them unique experiences. EDM has become something that is more than just music. It's an experience. I thrive on that idealism. I feel as though anyone who is a fan of my performances have become accustomed to experiencing dance music in ways they have never experienced it before. I have been so engulfed in bringing these unique experiences to life as of late that I have been less involved with production than I have in the past.
Since I began DJ'ing a year and a half ago it has been a roller coaster ride. I never thought my performances would take off this fast. To be honest, my rate of growth in the last year is probably moving faster than my ability to produce a full project to the standards I hold myself to. I can guarantee that I will be refocusing my energy back into the studio soon. I have tons of work files and ideas started that need to be orchestrated and compiled into a project for release. With all the contacts I have made lately with labels and blogs; my next project I release should be huge. It's overdue honestly. You can hear some unreleased remixes and edits in the mix I made for you guys. Hope you enjoy!
What is your favorite ice cream? 
Ben and Jerry's Brownie Batter. UGH. MAZ. ZING.
---
Connect with #PARTYSLUT via social media: