From listening to Linkin Park and Eminem and reworking from a trio to a solo project, Atmozfears is an artist to keep your eye on if you love hard dance!
Tim van de Stadt, better known as Atmozfears, has been a rising star in the hardstyle scene over the past few years. His unique sound has been combining Hardstyle sounds with traditional dance tracks to create an innovative, energetic and emotional experience. Known for his dedication to music, it is seems as if he is always in the studio or playing a show somewhere in the world. Having impressive performances for crowds at massive hard dance events like Defqon.1 and Qlimax led us here in the US to count the days down in which we could finally see him live. Playing for the first time in the U.S. at Nocturnal Wonderland, we had the chance to sit down with him and chat!
Stream Atmozfears – Equilibrium (Qlimax Anthem 2015) on SoundCloud:
---
Welcome to Nocturnal Wonderland. This is your first show in the U.S. right?
Yes, very first one!
How was your show in Vancouver?
Ummet Ozcan played before I did, so I didn't know what to expect from the crowd. But they stayed until the very end, so it was pretty good experience.
What were some of your early influences in music?
My mom is a professional opera singer, and my dad used to sing in a Russian choir. So, it started out with that and also playing a lot of piano when I was younger.  I got influenced a lot by Linkin Park and Eminem at an early age. I think around the age of 15 or 17, I discovered a thing called Jumpstyle. It was a thing back in Holland. It was big hype. I think I've been trying to produce it like ever since I was 13 or 14. From then on, I later involved into a thing called Hardstyle. I think it's been 11 years now, production wise doing stuff.
Hardstyle is a growing genre, that's gaining in popularity, how do you see the scene evolving?
It's currently on a roller coaster again because of a lot of big EDM artists are picking up Hardstyle again. I recently finished a collaboration with Hardwell, which he has been playing ever since we premiered it. It's funny to see because a lot of big EDM artists are collaborating with Hardstyle artists and two years ago, the outcome would be a house track and lately it's evolving into being just a plain Hardstyle track. So, I think next year there might even be a spot for Hardstyle on the main stages. It's good for Hardstyle in America.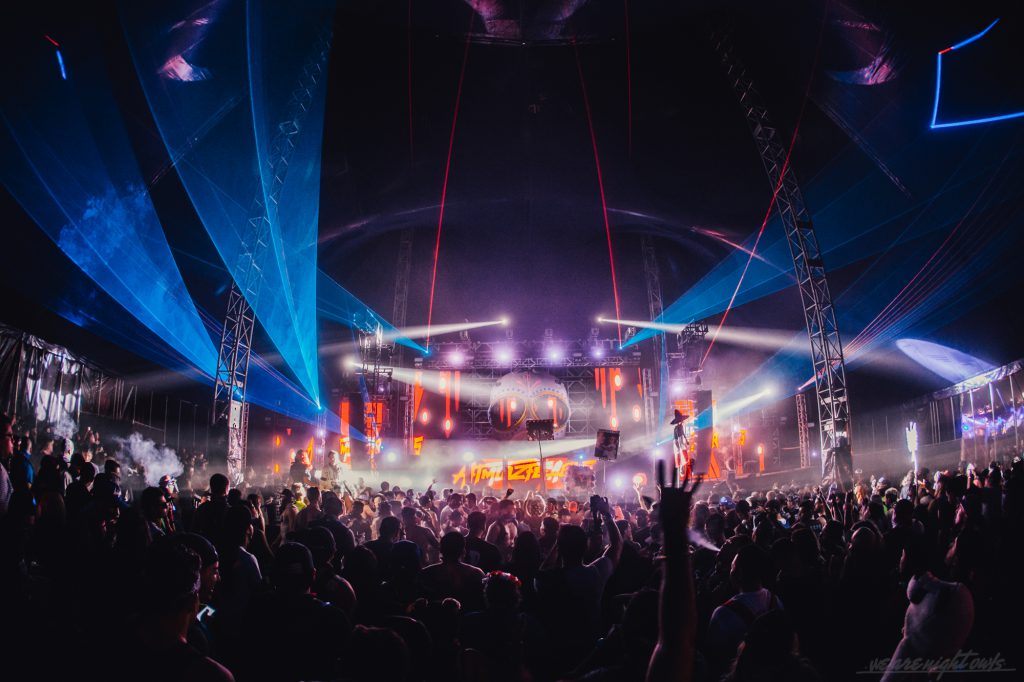 How does the collaboration process look like with artists who don't normally play hardstyle?
It's funny for instance the one with Hardwell, it came out of nowhere. I just got a message from him, saying "Hey man, I like your tracks, I live nearby, should we do something?" Then, he just came over and just started jamming and then we ended with a Hardstyle track. He thought it was awesome and said, "We're going release this." I think it's a naturally evolving process.
Are there other artists you would like to do collaborations with?
Yes, there are a few producers in my mind that I want to eventually collaborate with like Kill the Noise. It's different, out of my comfort zone and I've been collaborating a lot with my colleagues like the Hardstyle colleagues. I think I want to do something different now.
As a part of the hardstyle community, what do you want your fans to take away from your music?
That's a tricky question. It depends on where you're listening to my stuff. Like if you're at a party I want you to have fun. But if you're listening to it at home, I want people to be able to relate and maybe even relax some. It can go both ways.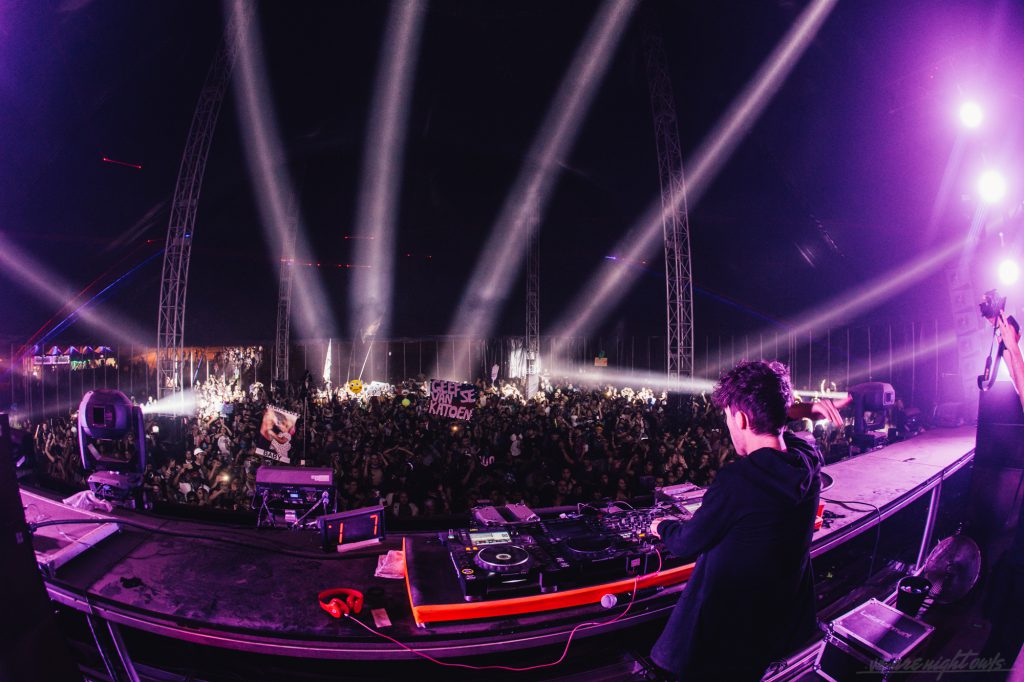 What do you think defines hardstyle?
I think the current state of Hardstyle isn't what Hardstyle was about in the first place. In 2012, for me was the peak of Hardstyle music as feeling goes. The music back then had a soul and nowadays, it's more either a song or something to really party to and I think a bit of the essence of Hardstyle is a bit lost nowadays. That always happens when things become more popular.
Where was your first set on a stage?
Fantasyland was the first time I ever performed solo as Atmozfears. I was a trio back then, with three guys, so it was the first time for me to ever play and since then I've been booked playing my music.
How was the transition from being a trio to doing a solo?
We weren't really serious back then. It was more of a friend thing. Both of the guys in my group had different interests, so along the way they decided to quit. It's funny because I didn't come up with the name Atmozfears, and I was the last one to join the group and I was the last one to stay.
How did they come up with the name Atmozfears?
I think it had something to do with atmosphere and in Hardstyle back in the days, being a little bit more aggressive, well not per se aggressive but more dark. I think that's how they played along with the word, fears.
How do you get inspiration for your sets?
For the set or for the music?
Both?
OK, for the music, it depends on my mood. I try not to listen to a lot of Hardstyle myself, because you might copy stuff and you might, unknowingly steal from some of your colleagues, so I tend to not do that. So, I listen to soundtracks and sometimes even music on the radio. It could be me just searching through samples like loops to find something that triggers a spark of inspiration. For the sets, it depends on the crowd. I try some tracks and see how they respond and then I build upon that.
Do you like performing at festivals or clubs?
For me it depends on where you are. In Holland it's not really fun to perform in clubs, but more fun at a festival. In Chile for example, it's more fun to perform at a club than a festival because if you're in the club, the people really come for you and at a festival it's more combined.
What has been your favorite festival to play so far?
That would be Qlimax, I think that was the pinnacle of my career. For me, Qlimax 2014, was I think my best performance for me personally.
What do you think contributed to that?
I think my track release, it was the first time I played it and ever since it's been really unstoppable. From that moment on it really skyrocketed.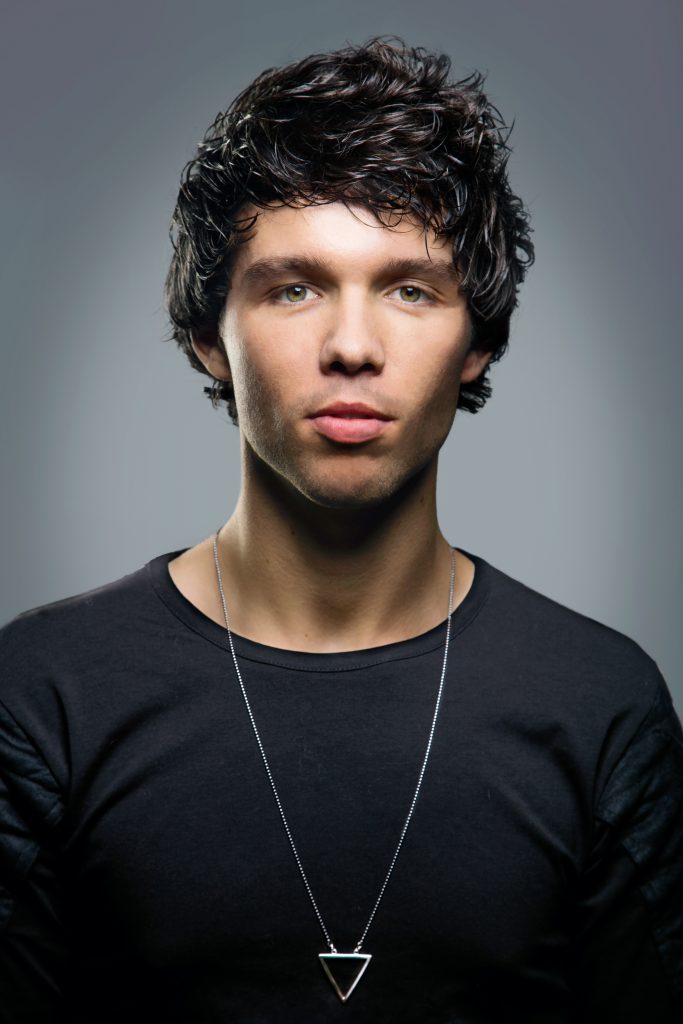 What other genres of music to like to listen to or gain inspiration from?
I don't really know the exact word for it, but I really like the stuff Skrillex and Kill the Noise play. I don't know if it's trap or future bass. That kind of stuff is one of the genres I listen to a lot when driving in the car.
Is Skrillex an artist you would want to do a collab with?
Of course! It's a bit out of proportion I think in ways of level, but maybe one day, one can dream.
Finally, what's your favorite type of food?
Mexican
---
Follow Atmozfears on Social Media:
Website | Facebook | Twitter | Instagram | SoundCloud | YouTube