It's amazing how a weekend you've waited all year for can come and go so quickly. After attending my third Life is Beautiful this year, it is safe to say this event is one of my favorites.
---
When you come to Life Is Beautiful, you are provided with an experience unlike anything else. Producers work tirelessly to book the most sought after musical artists to perform once in a lifetime sets. The streets of Downtown Las Vegas are transformed into a visual spectacle as world-class artists paint, build, and display their art on sides of buildings and elsewhere. Chefs and food trucks represent a variety of cuisines that waft aromas into the air and have you salivating from blocks away. Comedians crack jokes with attendees at the KINDLAND House. The most innovative and transformational minds share their thoughts about real world occurrences and issues at the Learning Series. During the weekend of September 23-25 I attended more than just a music festival. I attended one of the most immersive, well-produced, and most fun events in the US.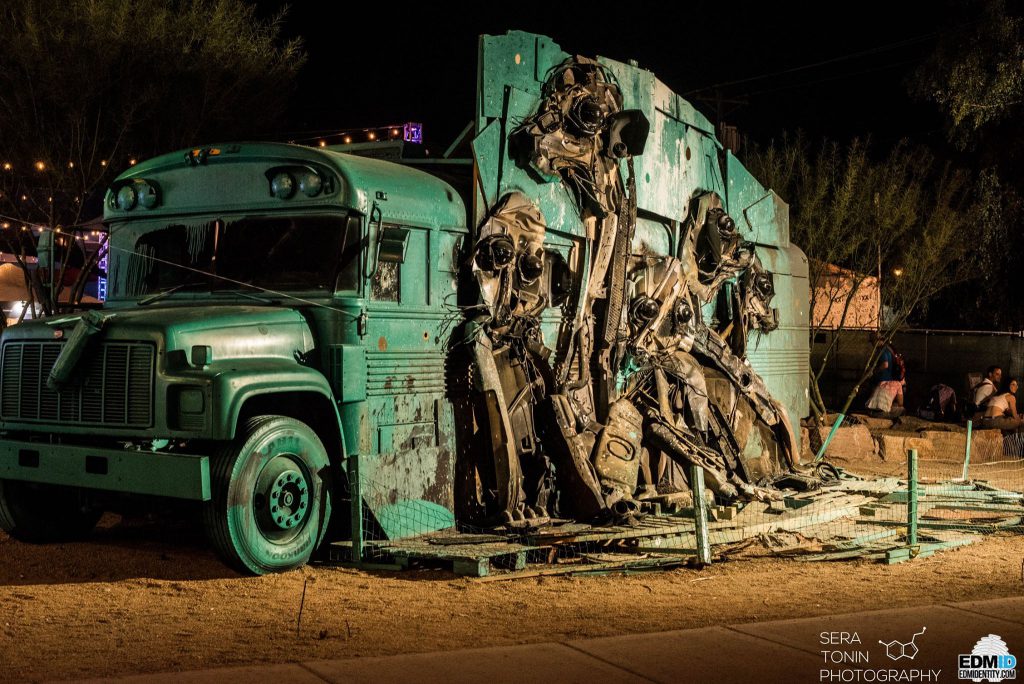 The thing that continuously brings me back to Life is Beautiful is the absolutely stunning musical lineups.
Over the year's headliners have included Stevie Wonder, The Killers, Kendrick Lamar, Outkast, Foo Fighters, and many more. This year was host to another epic set of headliners including Mumford & Sons, J. Cole, and Major Lazer. The perfect balance of headliners for music lovers of all genres, but what puts this festival over the top are the under-card acts. My favorite set of the weekend was Banks & Steelz. The super group consisting of Interpol's front man Paul Banks and Wu Tang's RZA was an earlier set that flew under the radar for most, but was well worth seeing. Their blend of rock and hip hop works perfectly together and had everybody at the Ambassador stage grooving. Other notable early sets were The Heavy, Bob Moses, REZZ. and CID. J. Cole was a huge surprise set for me and it blew me away. I was originally not planning on seeing his set, but once I found myself buried in song after song I knew and love I had to stay.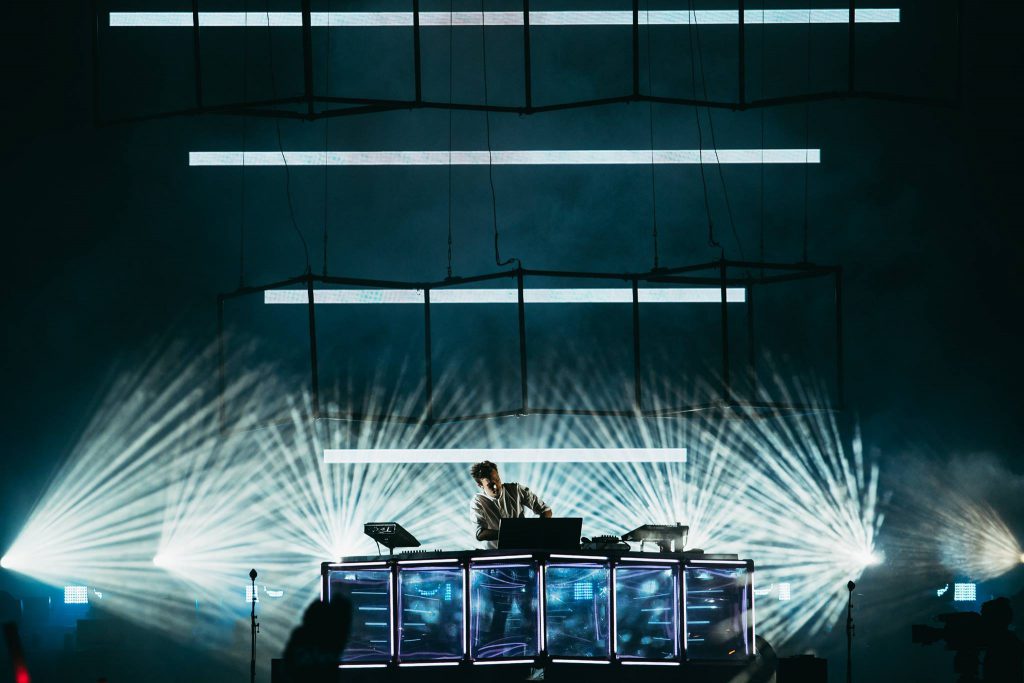 Insomniac's Troubadour stage was host to a giant handful of amazing electronic performances over the weekend.
Every set I saw on this stage was amazing, but my favorites were ZHU, Gryffin, Bassnectar, Galantis, and Duke Dumont. Each of those sets was a crazy dance party and the crowds had awesome energy. The live aspects of ZHU and Gryffin bring a whole other dynamic to the concert experience and the accompanying production was on point. As Sunday came to an end there's no other way I would have wanted to end the festival with than Flume at the Downtown stage and AlunaGeorge and Duke Dumont at the Troub.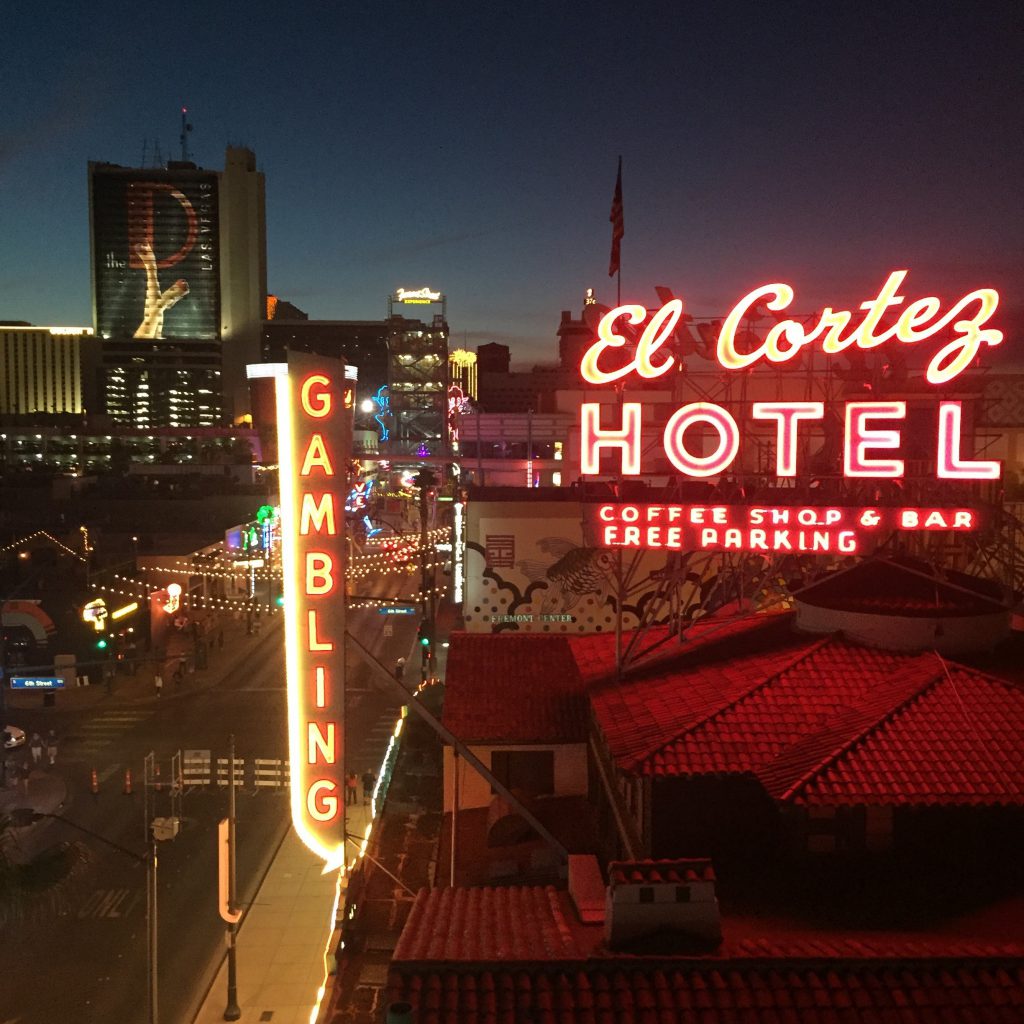 I can't forget to mention how convenient it was having our hotel, El Cortez, right outside the festival entrance.
I was never rushed to leave early because it took me all of 5 minutes to enter the fest from our room. If you played it smart and went to the second fest entrance towards 7th Street there was hardly ever a wait to enter. The biggest perk of having a home base so close, as well as not driving, is being able to take advantage of the 1 in and out policy. Last year's event had unlimited ins and outs which was extremely helpful when you needed to recharge between sets or grab a quick drink. Originally there was going to be no ins and outs this year, but attendees expressed their sentiments and producers responded granting one in and out per day (but, you had to be back in by 9PM). I have to say…I am really happy they took our voices into consideration about that matter. It made a huge difference, thanks Life is Beautiful team!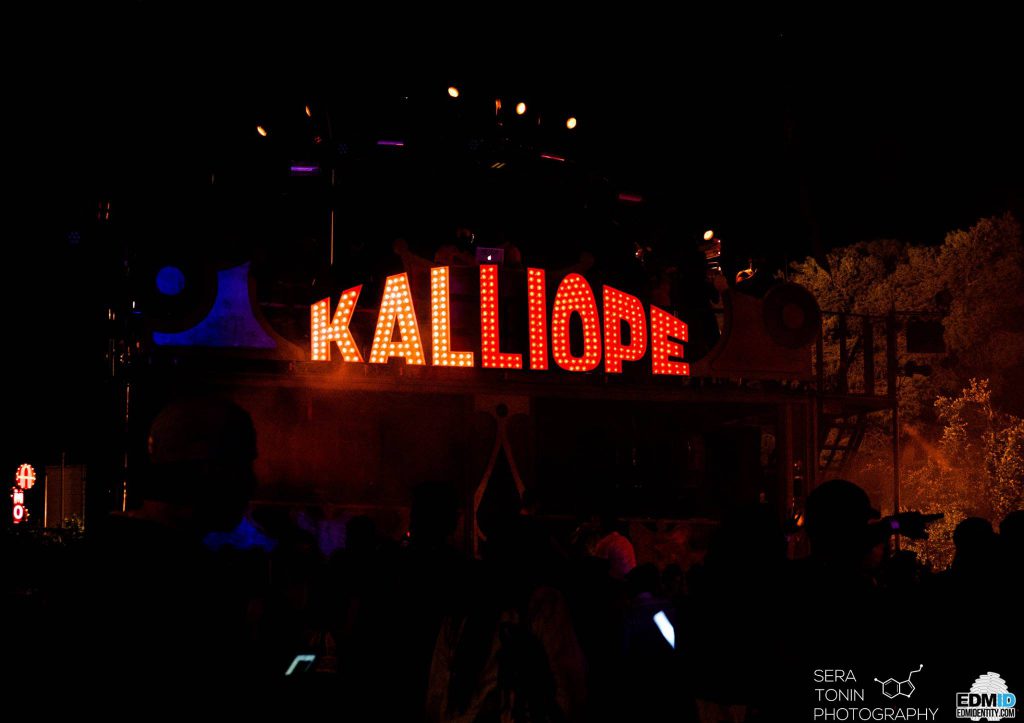 With so many ways to stay busy during the festival it is easy to overlook some aspects. So I want to give a big shout out to the Kalliope, Boombox, and Space Wench Art Cars. These art cars kept the dance party alive as you ventured from stage to stage and are decked out with banging sound systems, LEDs, and have tons of space for you to practice that killer dance solo. No matter what time you crossed paths with one of these art cars you could count on it to breathe some life back into your day. In all honesty, there are only a few things that could've made this year's festival better. One would be to bring back the Art Motel. The Color TV hotel aesthetically looked cool, but I prefer the immersive and interactive Art Motel. Bring back the Art Motel Life is Beautiful, please. Another thing was they cut ZHU's set short. You could tell the group was visibly upset when their sound was cut right as they were about to play their last song, GenerationWHY. Lastly, there was a noticeably larger amount of young people this year. Not that it was a bad thing, but the Troubadour got a little sloppy sometimes with all the circa 18 year olds.
After having so much fun it was definitely an adjustment getting tossed back into the real world. At least I got to reminisce in the memories one last time writing this article. The only thing keeping me sane at this point is that Life is Beautiful has already announced its 2017 dates. Have I convinced you to attend next year? The fest will return Downtown Las Vegas during the weekend of September 22-24! Find out more information on their website and hope to see you there!
Looking more pictures from Life Is Beautiful 2016? Click HERE for our full album from the weekend's festivities!
---
Connect with Life is Beautiful 2016 on Social Media: