London-based producer Jarvis is soon to release the "Hit The Deck EP" on Firepower Records on October 7th. He has been busy making his own heavy bass music and combination melodies since 2012. Featuring his own blend of aggressive music that pulls from his own influences of trance, metal and drum & bass, he clearly has his own take on the dubstep genre. In 2015 Jarvis won the remix competition for Datsik's track "Katana" and is now set to destroy us once again with his 'Hit The Deck' EP. We sat down with Jarvis to discuss the newest EP and his rise as a mosh pit creator, check it out! 
Stream Jarvis – Hit The Deck Promo Mix on SoundCloud:
Preorder the 'Hit The Deck' EP by clicking HERE!
---
On October 7th you're set to release the 'Hit The Deck' EP. Which track do you feel is your personal best, and which track was the most fun to produce?
My personal favourite and the most fun to produce was 'The Discotheque'. I really had a lot of fun making that one because it's a little bit different to my usual stuff. It goes off really well in a club as well, i think because it has that unexpected element in the drop.
Recently you released "All I Need", how has the track worked with fans and live audiences so far?
The track seemed to be received positively which is cool! It is a good one to play live, its one of those hard-hitting crazy high energy drops that the crowds seem to like!
Firepower works with a lot of artists. How do plan to brand yourself and keep yourself unique as a rising artist?
To be honest I don't have the first clue about branding, I just make music. Hopefully the music will do the talking for me I guess?
If you could play a b2b festival set with any artist off Firepower Records who would it be?
Definitely Soltan. That guy's music is next level! I love the whole eastern vibes in his music. I've always been a sucker for that pentatonic scale, pretty much everything I've ever written has contained some kind of middle eastern vibe so I'm 100% sure a B2B with me and Soltan would be a good match!
How have you seen artists support your music, and whose support has meant the most to you as an artist?
I remember around 4 years ago in a club called Cable which was in London (its shut down now) I was meeting BAR9 there for the first time as they told me they would be playing one of my tracks. I was led up behind the booth to Olly as he was DJing and as we shook hands and that he told me he was literally just cueing up my track. Watching that club go mad for my track was a really crazy sight! Also Habstrakt told me a year or so ago that him and BAR9 had fought over who would get to play my Nero – "Satisfy" remix while they were both on tour in Australia. It's really cool that a lot of my friends are touring all over the world and playing my music, hopefully I'll get to play it myself some day too!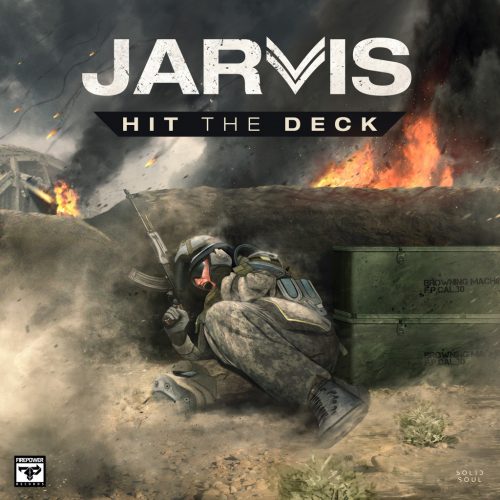 You describe your sound on Facebook as "Mosh Pit Music" What inspires you to work with heavier beats?
I've been a big time fan of heavy metal for most of my recent life. I was always in bands playing drums and guitars and me and my friends were always going to heavy metal gigs and getting into crazy mosh pits, it was a lot of fun! I guess I've always tried to make the kind of heavy, high energy vibes of heavy metal electronically. If people want to start a mosh pit at my show I'm totally okay with that. But mosh responsibly of course! Don't go out to intentionally hurt somebody and if someone falls over, get them up quick!
What other rising artist have you enjoyed working with most?
That would have to be Tisoki. We met in France when we were playing a couple of shows and we've been good pals ever since. He's recently been smashing it and he's really starting to blow up and get the recognition he deserves. We've got a collab awaiting a release which is totally top-secret, but stay tuned for that!
How have you evolved as an artist in the last 6 months?
Over the last 6 months I think I have definitely found my sound creatively. I've also learnt a lot of important mixing and mastering techniques. I think my mixdowns have improved drastically recently.
If you could play a day club in Las Vegas tomorrow or a nightclub in Montreal which would you choose and why?
Vegas baby, Montreal sounds cold. I'm all about the sunshine! I'm from London so i need all the Vitamin D i can get!
What can fans expect to see from Jarvis in the rest of 2016?
My focus right now is on making new music. Lots of new originals, remixes and collabs in the works. My first EP for Firepower 'Hit The Deck' will be out on October 7th and after that I have another EP which is like 80% complete. So if people are feeling the first one, they won't have long to wait for more music!
---
Connect with Jarvis on Social Media:
Website | Facebook | Twitter | Instagram | SoundCloud