Zonderling has intrigued me since I first heard their single "Zinderlong" in 2014 and continued to wonder for the next few years who exactly the masterminds were behind a very particularly unique sound. I became even more interested when I heard their beautiful new 2016 release, "Keep On." Zonderling constantly strives to create their own imprint in the world of progressive house. As I fell more and more in love with their music, I couldn't believe how little I could find out about them on the Internet. They were producing new music, developing avant-garde releases and yet…no one seemed to know anything about them! I believe that this Dutch DJ/producer duo is an example of the innovation, brilliance, and creativity that all EDM artists should inspire to.
They has created their own unique version of dance music and is setting the stage for a whole new level of artistic music production. You can imagine my excitement when Zonderling agreed to an exclusive EDM ID interview! Read on to learn more about Zonderling, composed of producers Jaap and Martijn, one of my favorite EDM groups!
Check out Zonderling on Insomniac's Metronome series on SoundCloud:
---
You have one of the most unique artist names in electronic dance music…how did you come up with it?
Zonderling in Dutch means 'stranger' or 'loner', and that is what our music is in the contemporary electronic scene. Also, Martijn's last name is van Sonderen so that also triggered part of the name's origin when he started the project years ago.
What made you want to create music? How did you both decide to work with each other?
Martijn has been making music for some 15 years now as part of Noisia and Jaap has been DJ­ing for quite a few years already. That's how we met initially and with Jaap now running Noisia's record labels we spent quite some time in the same building where the offices and studios are.
Zonderling is known for their signature eccentric sound. What drew you to creating music so unique? How did you come up with that signature sound?
The early Zonderling music was leaning more towards techno and was influenced a lot by the way people like Stephan Bodzin treated the elements in the tracks. Later, when we started doing more melodic/progressive house things, this approach was still very much a part of the process and as a result you get a bit of a distinct sound.
You have been very good at maintaining a mysterious aura! I haven't been able to find much information about Zonderling on the Internet. I'm very curious…why all the mystery?
Haha, that's not something we do on purpose but it does fit our 'loner' and 'stranger' image perhaps. We're still relatively unknown so maybe that adds to the 'mystery' as well. We do want to be more out there but that takes time and more music. And maybe we need to be a little less camera shy ;­)
How do you think you've grown and evolved as artists since 2014 when you released your first album?
We have been putting out music since 2012 actually. Check us out!  But it obviously started as a little side project for Martijn and by now, we're taking it a lot more seriously. We're trying to be diverse, but keep a recognizable sound in place at the same time.
Who are your favorite producers or artists? Who do you look up to and why?
As mentioned earlier, Stephan Bodzin is a producer we rate very highly. Mostly for the way he applies edits to elements in his tracks, but also for his unconventional approach to chord progressions and arrangement. That goes for deadmau5 too by the way! Besides that, we like acts that have a very distinct sound and reputation, like Justice, Gesaffelstein and Porter Robinson among others.
What has been your favorite performance experience so far? Where would you absolutely love to perform in the future?
That's a hard one. Ushuaia Ibiza with Martin Garrix was quite the experience, but when it comes to great crowds and vibes, Bootshaus in Germany (one of our first shows) and New City Gas in Montreal during the Oliver Heldens' USA/Canada bus tour are among our favorites! On our bucket list are ­of course Coachella, Tomorrowland and EDC Vegas. That would be something!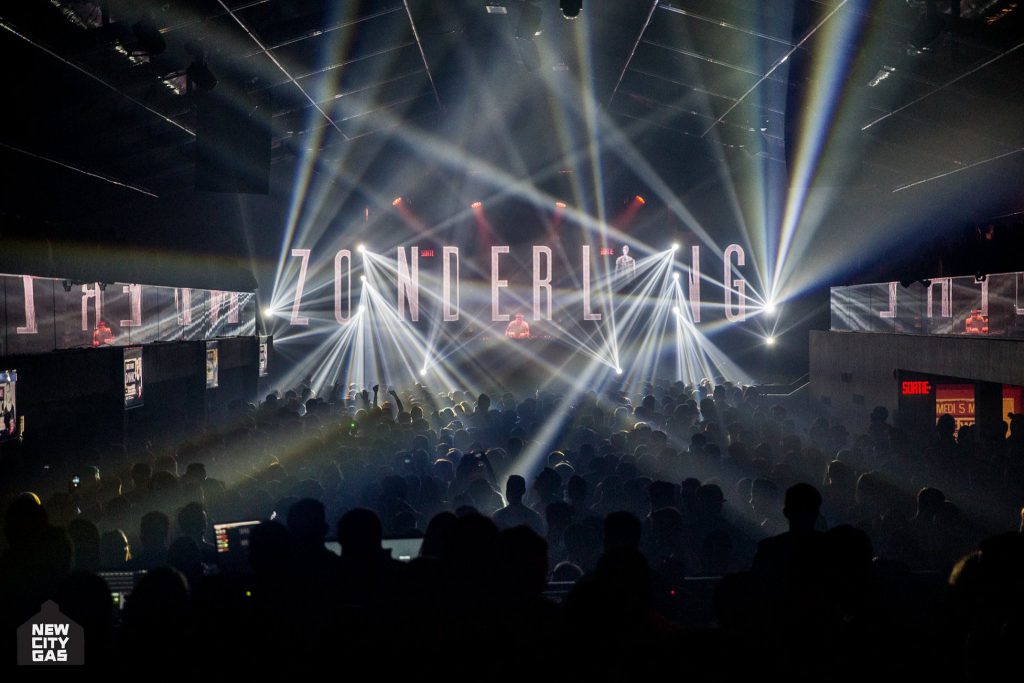 Can we look forward to seeing you perform at big festivals this year?
We have no festivals on our schedule yet, hopefully soon. But, we do have some cool shows and a tour lined up after the summer. Can't say anything yet but keep an eye out on our socials.
Where do you get your inspiration from, what inspires you to create music? 
Lately it's been very inspiring to work with an acapella vocal, trying different chord progressions and sounds to change the vibe to Zonderling. But really, inspiration comes in many forms, could also be an element from a pop track or something that sparks an idea.
Do you have any fun projects planned for the near future? What can fans look forward to?
Besides those future dates we have new music of course! Our latest single 'Be Free' just on Don Diablo's HEXAGON imprint. We're also working on a release for Sander van Doorn's DOORN label and we remixed a big classic: 'Bodyrox ­Yeah Yeah' That release is taking forever unfortunately but we promise you, it's worth the wait.
What advice do you have for newcomers in the DJ and producing world?
With so many producers and DJ's out there these days, it's super important to stand out. Have your own sound, don't follow the herd. That must be what everyone says, but that's because it's true. You'll won't get picked up by copying what someone else is doing already.
Finally, our fans would love to know what a particularly eclectic duo does in their free time! What are your hobbies? What do you love to do when you're not creating music?
Jaap: Listening to music, from modern classical pieces to trap and rock. And I have two iguana's at home as a hobby. I'm also much of a thrillseeker and like rollercoasters and theme parks. I live right in the city centre so I also like to go to my parents house out in the country to relax and help out around the house. Almost feels like some sort of short holiday when I'm over there 🙂
Martijn: I'm a dad, I watch a lot of TV series and besides making music, I make more music D: Seriously though, I like playing video games (Call of Duty & Trials HD mostly) and every so often you might catch me at a bowling range with some friends and beers.
---
Follow Zonderling on Social Media:
Facebook | Instagram | Twitter | SoundCloud