Once I heard about Heather M from one of my new friends I met at Mysteryland, I immediately had to check her out during one of her performances at Electric Forest. Her unique take on deep and tech house music was infatuating. The Texas native turned Brooklynite has been playing music since she was just twelve years old. Heather is becoming quite popular in New York after co-founding her event series "Risky Business", a tech house movement that combines an EDM festival vibe in an underground environment; attracting both commercial and underground club goers. I also had the pleasure of catching one of her silent disco sets at Electric Forest. Heather M's pursuit of "Feel Good" music makes her the perfect candidate for this week's Artist Spotlight.
Stream EDMID Guest Mix 032 || Heather M on Mixcloud:
---
What was your inspiration in becoming a DJ

?
I've always loved dance music and knew how to play on Vinyl for years before deejaying professionally. It wasn't until I moved to NY in 2010 that I really started to work in clubs and take it more seriously. Now, I can't imagine doing anything else.
Having a specific "sound" is important in the EDM world. What would you describe your sound as?
AH, I LOVE this question! I've strived to be very different than anyone else by having a sound thats hard to define. I love slightly underground baselines with and uplifting vibe. I add a lot of melody and vocals that are usually leaning a little mainstream in to my sets so I have a sound that borders an underground and commercial audience. If you could call me a commercial underground artist, that's really what I am. There's a smooth middle ground that I continuously ride.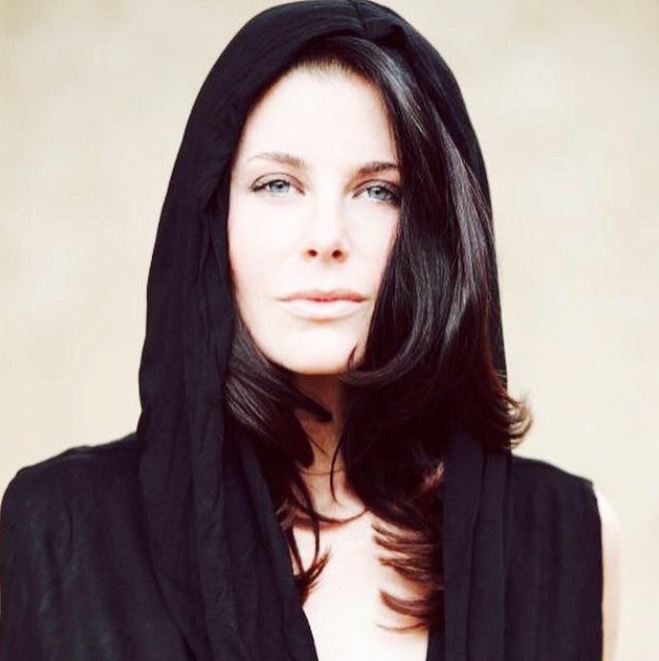 If you could play a b2b set with any artist, who would it be and why?
Mark Knight is a favorite of mine. I've actually opened for him at Output in New York. His sound is always evolving like mine. I think playing b2b would really be a fun challenge since his sets are unpredictable.
Do you have a favorite event that you've been able to play?
Electric Forest was my favorite event this year! I got to play 3 times and gained a lot of cool exposure. I'd love to come back again next year.
https://soundcloud.com/heather_music/electric-forest-with-heather-m
What about the Electronic Music Scene specifically speaks to you?
The gap that no one is filling. There's so much space to be different. So many people are throwing themselves in to predictable categorized boxes and I really want to capitalize on paving the way for more artists to be able to express themselves without boundaries.
If you could pick 3 artists to listen to for the rest of your life, who would they be and why?
I love everything by PANG! – They have the prettiest chill music out there. Never gets old!
Black Coffee is another favorite whose music is very vocally driven.
I think I'll switch things up for my last pick and throw in some old Ben E. King. I was fortunate to see him live before he passed away. I love some good oldies!

Which artist was your introduction to Electronic Music?
I grew up in the 90's in Tampa, Florida, so Breakbeats were the thing back then. Dj Icey, Irene, Jazzy Jeff were heavily involved in the scene. I also had several Chemical Brothers and Fat Boy Slim records.
What is your favorite event that you have attended?
I LOVE Robot Heart parties! My most favorite is  my own event called "Risky Business" which is a tech-house movement. The event is a sub division of Crowd records and I play alongside 3 other up & coming artists – Aiden Jude, Danny Espinal, and Batteman. Tech house isn't a new genre by any means but we have created a party that's bridging the gap between mainstream and underground club goers. Our music selection is mainly tech but all has an uplifting vibe around it. We have one of the most energetic crowds in nightlife!
---
Follow Heather M on Social Media:
Website | Facebook | Twitter | Instagram | SoundCloud | YouTube