Meet Kokiri, a house producer from Liverpool!
His music features a high energy sound with melodic baselines. He also features a bi weekly music playlist called Opia on Spotify, there he features music that he's currently listening to and playing within his sets. "Harmony" his most recent work released a video August 21 and he was also highlighted on Apple Music. We caught up with Kokiri to talk about the background of him, the meaning behind his tattoo and what music in Liverpool is like.
---
What is the background behind the name Kokiri?
When I was younger the first console I was ever bought was an N64, one of the first games I played on this console was The Legend Of Zelda: Ocarina of Time. Now in the game there are these fairy like children called the Kokiri. They live inside the Kokiri Forest, they're never able to leave the forest and they never grow old. With me taking influences from the 90's and the music I was brought up on I chose the name Kokiri to show that this sound that I'm doing will 'never grow old' despite its age and if I left it would die.

What's your process for making Opia? What sparked your idea to do it?
Opia is still a work in progress, at the moment I am doing bi-weekly playlists for people to enjoy on Spotify. (Check it out HERE!)
The idea behind Opia is an event for me and my friends, we all share the same interest in music and it's been something that I myself have wanted to do for a while and so it just felt right getting an event up and running showcasing the talent from where I'm from.
What was your favorite part about the official video for Harmony?
I really like how it starts with just like 4 or 5 people in the car and then as the song progresses there seems to be more and more people getting out the same car. It makes the video pretty interesting!
https://soundcloud.com/kokiri-music/sets/adam-f-kokiri-ft-rae-harmony
What're your favorite musical instruments to work with in the studio?
As strange as it sounds, I can't really play any musical instruments, I know a few chords on a piano and I could probably play a simple loop on a drum kit but apart from that I'm not really an instrument person. When in the studio I have this thing where if I've got a groove going, I'll create or find a sound I like that I wanna use in the song and then just jam out, just press notes and keys on my midi keyboard until something sounds right.
We saw you recently got a tattoo! What was your inspiration behind getting it?
My latest piece is on my inner upper arm, it's of Daruma Dolls. I chose these as I love the concept of Daruma Dolls. They're unfinished dolls (when bought their eyes are blank) when you've set yourself a goal or a task you paint one of the iris' of the doll. When you complete your goal, you can then paint the other iris to show that you've completed your goal. Both of mine both have one eye painted as I have set myself personal tasks that i wish to fulfill, when I achieve what I've set out to achieve, I'll get the other iris on each of them tattooed.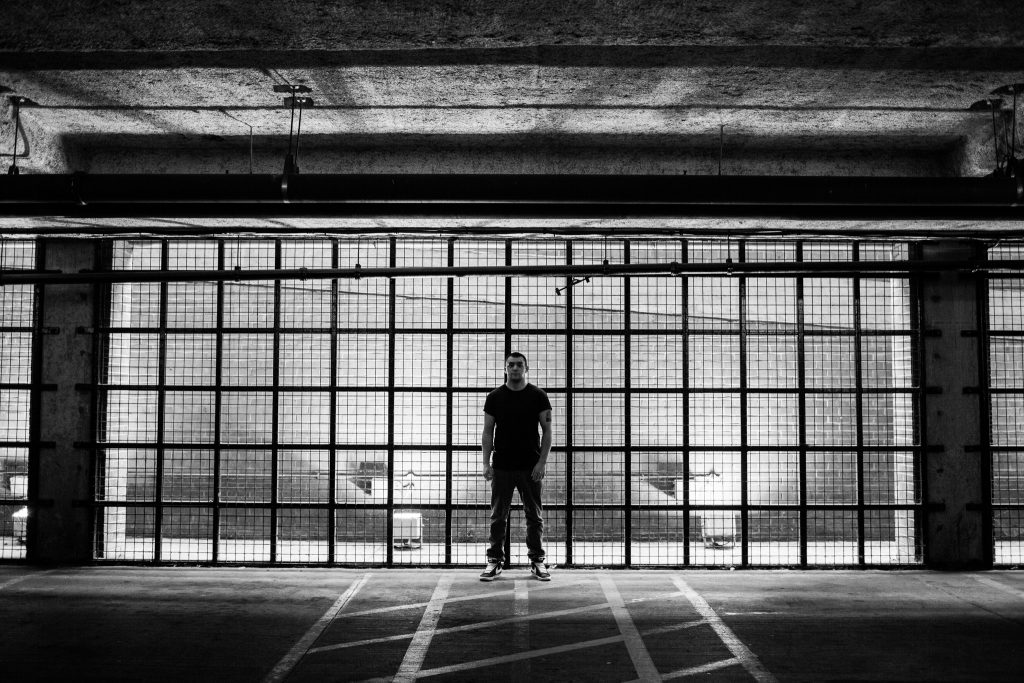 What's it like being from Liverpool? And how did that make an impact on your music?
I absolutely love my city, Liverpool is a great place, there's always great events being put on and growing up here with the different types of music that has swarmed the city has definitely made a big impact on my style and how my music sounds.
What's been the most meaningful live show you've played?
It would be my first time playing in the main room of Ministry. It was meaningful as all my close mates and my brother came down to see me to share the experience with me, it was an amazing night and it was better just due to the fact that my mates and my brother was there too.
What are you working on right now?
I've got a lot of new material I can't wait for everyone to hear, I'm really excited with all the new stuff I'm working on, it's just a waiting game now until all of it is released.
What can we expect to see from you in the future?
Loads more music… and probably more tattoos!
---
Connect with Kokiri on Social Media: 
Facebook | Twitter | Instagram | SoundCloud