Grum, an electronic artist that hails from Glasgow, Scotland, has hit the scene on all cylinders as of late. Recently wrapping up a stellar series of shows at Cream Ibiza with Above & Beyond and Creamfields, he also just completed a successful summer tour. In addition to the recent tour he also played shows in Calgary, Orlando and Montreal. Debuting his first album 'Heartbeats' in 2010, he followed it up with a second titled 'Human Touch' in 2013, both of which were met with massive support and love from fans worldwide.
Well loved as both an Anjunabeats and Anjunadeep artist, his recent track "Drifting Away" was the highlighted record of the week for Group Therapy #183. He's slated to play the 200th Episode of Above & Beyond's Group Therapy Radio Show in Amsterdam along with several dates with Seven Lions in the future. We caught up with Grum to chat about his career and more, check it out below!
---
How did you get the name Grum?
It started off as a bit of a nick-name actually when I was younger, and when I was setting up my Myspace profile (yeah remember that?) I figured I'd just use it as an artist name. Stuck with it now 🙂
What as a musician keeps you inspired while traveling around?
I don't tend to work on too much music when travelling as I'm usually too tired, and any spare time is used to try to catch up on sleep. But playing a string of really great club or festival shows gives me massive inspiration. I really draw on the energy of people who love the music, and it all feeds back in to what I do when I get home to my studio.
Are you excited to play Cream Ibiza with Above & Beyond again?
That run of dates is actually finished now, but I had a blast there again this year! It really feels like home in Amnesia. Everyone goes a little harder there and the atmosphere in the club is incredible.
What are some of your favorite tracks to play in your live sets recently?
Not sure this will all make it to my sets, but this is some stuff I'm loving at the minute
Dave Seaman – Nightfalls (OC & Verde Remix)
Einmusik – Tormenta
Point Blank – Meng's Theme (Christian Smith Remix)
Enrico Sangiuliano – X-Pollination
Sailor & I – Letters (Jeremy Olander Remix)
Chicane – Offshore (Grum Remix)
Roddy Raynaert – Bethalize
Orkidea – Nana (Jerome Isma-Ae Remix)
As an artist what influences your sound the most?
At the moment I'm inspired a lot by the classic progressive sound from people like Sasha and Digweed when in their prime, and trance music from when it had more in common with house and techno – rhythm is important for me. I'm also really enjoying a lot of modern techno at the minute from the likes of Drumcode etc – it seems like melodies are making an appearance here again.
Are you excited to go on The Journey Tour with Seven Lions and Pegboard Nerds?
Of course, I can't wait to do this tour. I'm looking forward to playing in a bunch of the smaller cities I haven't yet been to. And, after two months on a tour bus, I'm sure we will all know each other very well.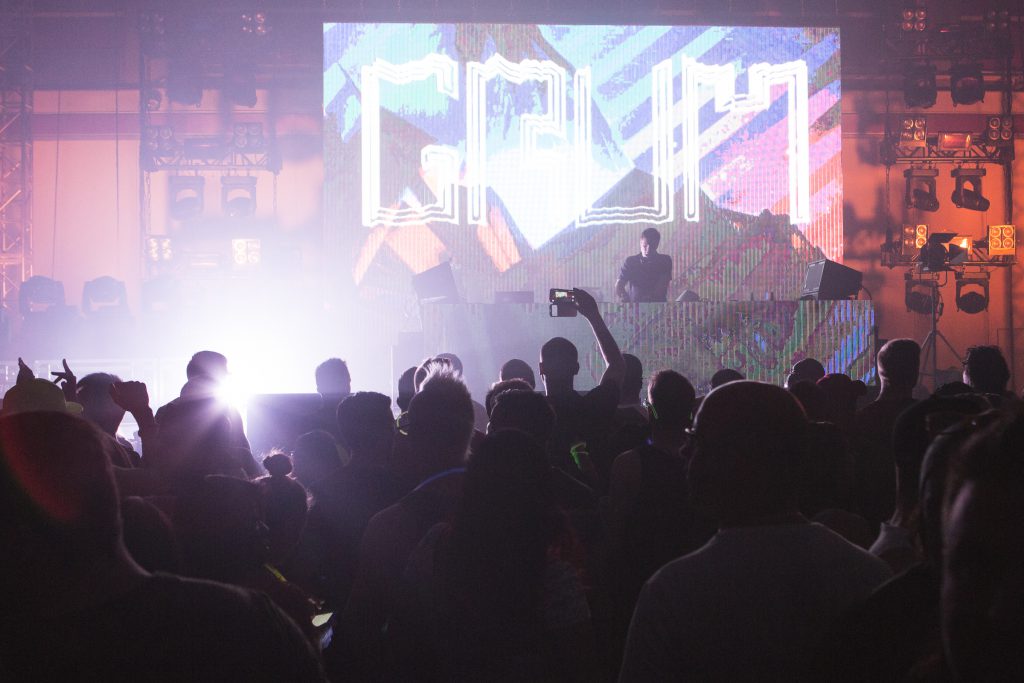 How would you compare playing the United States versus other places? How are the audiences different across the world?
At the moment I'm really loving playing in the US. It seems like people are opening up to more trance and progressive sounds and its one of my favourite places to play. Lots of love there. In Europe the crowds for this type of music are sometimes a bit older, but no less enthusiastic.
Where has your favorite place to play recently been?
I really enjoyed a show I played in Montreal. It was in this tiny basement club. Everyone was just so into the music though, and I got to play for almost 3 hours, which was really enjoyable. There's a recording of this set on my SoundCloud actually.
What's been the most meaningful release to you as an artist and why?
I think my first Anjuna release, the Trine EP. This marked a bit of a turning point in my career. And "U" is one of my favourite tunes to play out.
Is there any material you are working on now that you can hint at?
I've been working on a bunch of new tracks which I think manifest the above influences. Definitely and defiantly aimed at the dancefloor. Coming soon, hopefully!
---
Connect with Grum on Social Media:
Website | Facebook I Twitter I Instagram I SoundCloud