Calling all shufflers, twirlers, and ravers with the love of dance! The awesome YouTube webseries, Rave Train, is launching season two worldwide!
---
If you're a fellow dance-admirer like me, this is the show for you! You'll be able to watch incredible EDM DJs and producers of all genres highlight talented dancers as they perform throughout the Rave Train series. One of my favorite components of festivals and huge events is learning amazing dance moves and getting inspired by the people around me. Well, Rave Train is an opportunity to do just that from the comfort of your own home or wherever you are since all you need is YouTube! You'll get everything from dancing and music all the way to lightshows, orbits, and performance tricks!
You can check out Rave Train on YouTube:
Rave Train has also partnered with popular radio station MIX 247 in order to help with talent bookings and promotions along with sponsorships from fashion lines, Freedom Rave Wear and Damascus. I really like the fact that Rave Train has brought on such familiar brands and names…it makes the whole endeavor so much more relatable and enhances the community aspect of the EDM world, especially since it's a play on Soul Train which started in the 1970s.
Syndee Iconici of Mix 247 EDM says, "mix 247 EDM is excited to feature RaveTrain TV on our website. There has been a void when it comes to dance TV since Soul Train and American Bandstand ended where RaveTrain fills that void. Featuring up and coming artists in different areas of dance music and dancers of all styles is brilliant."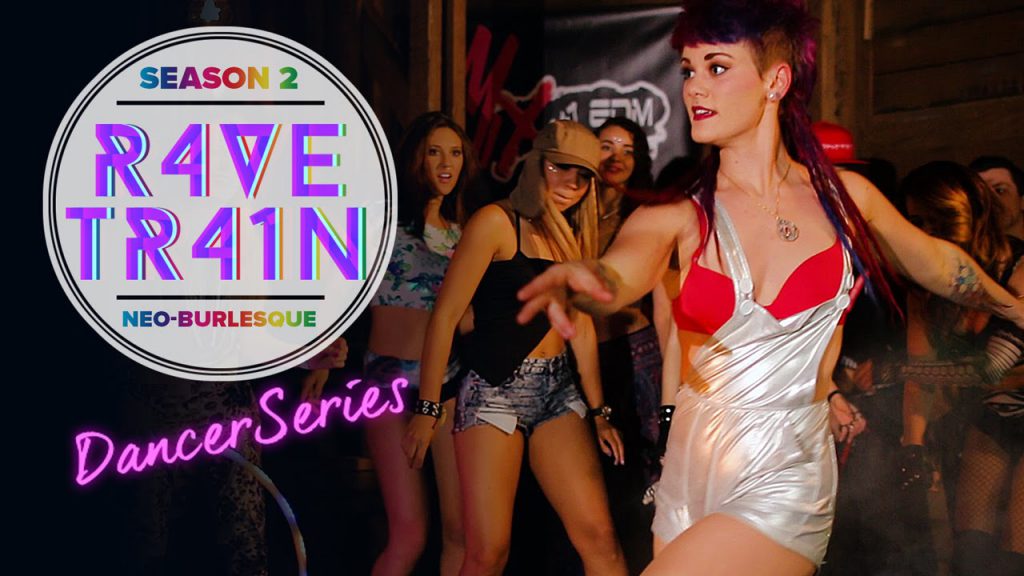 Sure enough, you'll be able to catch a variety of talent, music, and genres on Season Two of Rave Train. Don't be surprised if start dancing along amazing local artists or even if you watch DJs who have performed on major festival mainstages worldwide!
Mitchel Dumlao, producer and director of Rave Train shares, "We took the best of the best from all sorts of dance communities to show the versatility of styles that can be found and appreciated in the EDM and Rave scene. We want to show that you don't have to be a shuffler to enjoy House music, you can dance however you want to be part of a growing community!"
Rave Train is your chance to stay up to date on new music, learn a fun performance trick or two, and delve deeper into the amazing EDM community so many of us call home! Rave Train shows us how powerful the culture of EDM truly is — it's a place that allows us to completely be ourselves and celebrates us for doing so!
---
To learn more about Rave Train, follow them on Social Media: