I'm not sure what it is, but there is something about Porter Robinson's music that I love. I remember listening to his first EP, Spitfire, when it released in 2011 via OWSLA and had it on repeat for weeks. The 6-track EP was so well received that it reached #1 on the iTunes Dance Charts as well as #1 on Beatport's Overall Release Chart, crashing the servers upon release. With huge tracks like "Spitfire", "Unison", "Vandalism" and "100% In The Bitch" you get everything from epic synthy build ups and big drops to more dubstep heavy and vocal focused tracks. It's definitely hard to pick a Top 10 Porter Robinson tracklisting.
A few short years after the release of Spitfire, Porter released his highly anticipated debut studio album, Worlds, in 2014. The album was also Robinson's vocal debut as he sung the back up vocals to the popular track "Sad Machine." He literally produced everything, and to no surprise the album is a masterpiece (although I am a little biased, ha). He created a story with and through his music and the Worlds Live Tour was nothing short of spectacular.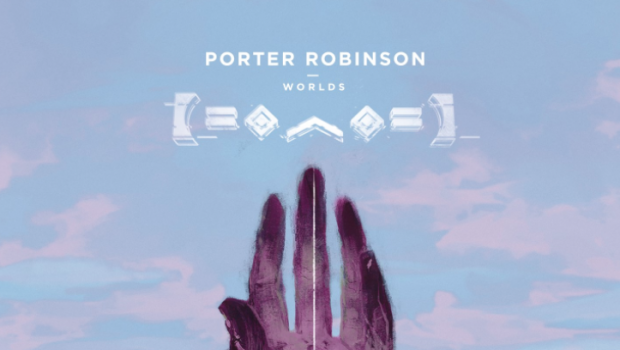 I think the best thing about his music is that you can tell he cares so much about it. Or, maybe, it's because I can remember every single time I've seen Porter live and can transport myself back to that moment. Reminiscing in the different memories I created in different cities, at different festivals and events, with my friends and family. Maybe it's more simple than that. Maybe it's just the way his music makes me feel because of all those reasons combined. Everyone has "that one" artist, and for me it's Porter Robinson. Earlier this year he tweeted, "everything is going to take some time, but if I'm quiet for the next while, know that I'm working hard and excitedly." That tweet will temporarily suppress my craving for new music from Porter, but for now, here are my top 10 Porter Robinson tracks!
Zach's Top 10 Porter Robinson Tracks:
---
Just Missed The Cut
Flicker (Mat Zo Remix): This is the best remix from the Worlds album remix collection. It maintains the integrity of Porter's original while still boasting Matt Zo's unique flare. You got to love that little D'n'B section at the end! YouTube
WORLDS (LIVE) Visual Accompaniment: Everything about the Worlds tour was amazing, but the visual accompaniment sent it to the stars. YouTube
10) Say My Name
The song that started it all and rightful owner of a top 10 spot.
9) Vandalism
This is Porter's longest track at just under 7 and a half minutes and it has more of a club feel. If you love Porter, but haven't heard this song…Take a listen! I'm sure you will love it!
8) Lionhearted
This is a more vocal heavy and upbeat track, but I feel like I can run at light speed when I hear it. YouTube
7) Unison
This takes me back. This is my favorite track from Porter's Spitfire EP and it was one of the first tracks that plunged me head first into the EDM world. It's a huge change from the Worlds sound, but I feel it shows just how much Porter has developed as an artist since 2011. I love the creative shift he has embraced, but I'll always love how he started it all.
6) Easy
Porter Robinson and Mat Zo are a match made in heaven. This was the first collab I heard from Porter and I instantly fell in love with it.
5) Divinity
There is something about the vocals and synthy build ups that make Porter's music resonate with me. The whole song, start to finish, is masterfully composted.
4) Nero – The Thrill (Porter Robinson Remix)
Major props to Nero for a killer original and even more props to Porter for his rendition. The spacey sounding remix is the perfect support for Alana Stephen's vocals and truly gives the original a run for its money.
3) Sad Machine
Is anyone there? This is my second favorite track from the Worlds album. It has huge crescendos, drops, and a catchy chorus that features Porter's own vocals. I feel like this is the defining track from the album. It's powerful, evokes emotion, and 100% Porter with the vocals and Zelda harp! Everything about it screams Porter and it's awesome.
2) Flicker
The whole Worlds album is amazing, but this track is definitely my favorite. The build up, the break downs, the drop, and the sampled japanese vocals all mesh to make an epic song that takes you on a musical journey. The Mat Zo remix only reaffirms my appreciation for the original!
1) Language
This song will forever hold a special place in my heart. I can remember every Porter show since 2012 and where I was every time I heard this song during his sets. It's one of those tracks that transports me back in time to the the many special memories I created with my friends and family. No doubt, number one.
---
Connect with Porter Robinson on Social Media:
Website | Facebook | Twitter | Instagram | SoundCloud | YouTube