The guys from Unity Events in Atlanta are upping their game once again, hosting a night of trance bliss with electronic dance music mega star Alex M.O.R.P.H.! It is set to be a night full of energy, emotion, and power as this trance legend takes us on a journey using music that will transport us into a new world. In fact, Alex M.O.R.P.H. will take the stage for 3 full hours following support by Type 41 and Lumina, 2 DJ's that have what it takes to oil up the gears so Alex can launch us into orbit. This show announcement comes fresh off of Alex's latest album release called 'Not All Superheroes Wear Capes', and his very own label launch, 'Universal Nation'. With these accomplishments under his belt Alex is ready to take Atlanta by storm and show the city why he is still one of the top dogs in the industry.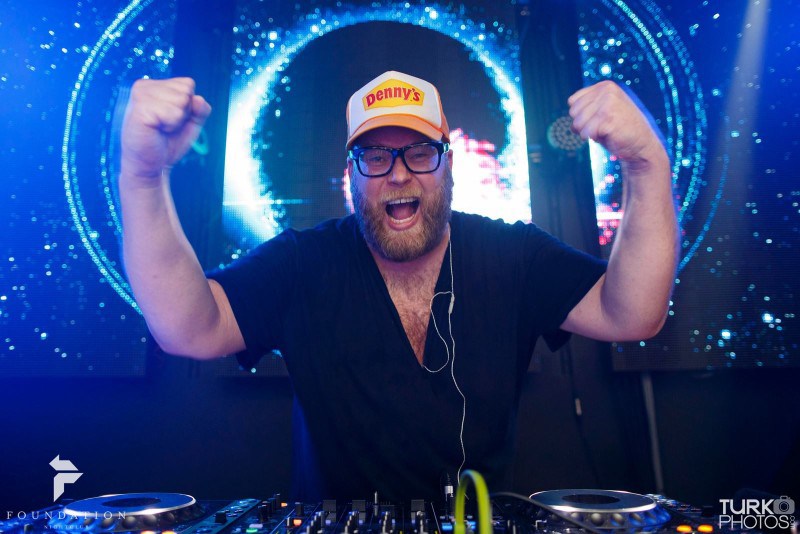 When you hear the name Alex M.O.R.P.H., tracks like "An Angel's Love", "Sunset Boulevard", A State of Trance 2014 Tune of the Year runner-up "The Reason", "Eternal Flame" and "Walk The Edge" may come to mind. Amazing examples of his genius and ability to produce relevant tracks that feed the souls of electronic dance music fans around the planet. And of course let's not forget about his remixes. A personal favorite of mine is his remix of Armin Van Buuren's "Shivers". The product that was released to the world after Alex got his hands on it was nothing short of perfect. Looking back on this mans career it is safe to say that since hitting the scene in 1996,  dropping a slew of singles and remixes for ravers to lose their minds to which would ultimately lead to the release of his first artist album called 'Purple Audio' and signing onto Paul Van Dyk's Vandit Records in 2007, Alex has done the trance genre some serious justice. He stays true to it's elements yet always adds a touch of "M.O.R.P.H. personality" to every track. And this is why we can't help but love him!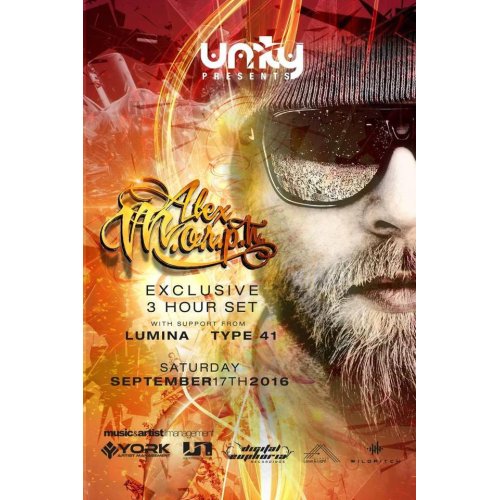 So what will you be doing on September 17th? My suggestion would be to get out your dancing shoes and make your way to WildPitch Music Hall in Atlanta, Georgia for a night you won't soon forget. The boys over at Unity Events come with the fire for every event that they host. They know trance like we all know our ABC's and the care and passion they put into each event should be applauded. Unity Events was created by trance fans for trance fans and their goal is to continue to spread the word of trance all over Atlanta by bringing in some of the biggest names in the industry. They would love to share their passion with you so make sure that you save the date and grab your tickets soon!
Tickets are on sale now starting at $20.00 and can be purchased by clicking HERE!
Important Event Information For Unity Presents: Alex M.O.R.P.H. | 3 Hour Set:
Date: Saturday September 17
Ages: 21+
Hours: Doors at 10pm and show runs until 3 am
Support: Type 41 & Lumina
Venue Address: WildPitch Music Hall, 255 Trinity Avenue, Atlanta, GA 30303
For a glimpse into what Alex will be bringing to the table check out his set at Luminosity Beach Festival 2016 on YouTube:
---
Follow Alex M.O.R.P.H. on Social Media:
Website | Facebook | SoundCloud | Twitter
Follow Unity Events on Social Media: