YOKAII is quickly emerging in the Southwest EDM scene as both DJ's and producers. Mixing dubstep influences into hard hitting bass house tracks are what they do best and they continue to push the edge of originality in their production. To many, music is a form of escape, and they are driven to provide that for people. Having both been part of the EDM scene for years, they are more than excited to finally be able to give back through their work as talented artists. Get to know this dynamic duo today!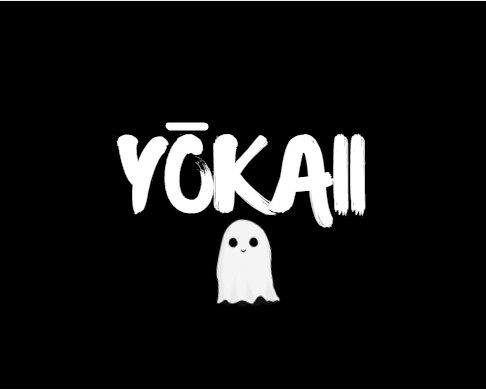 ---
What was your inspiration in becoming a DJ?
Ellis – My inspiration for becoming a DJ all stems from the YourShot USA competition. Music was a big part of my life before, but the experiences I had during that made me realize how passionate I was about being in a role to add to the EDM industry through my music.
Mike – When I first saw Andy C play at EDC, he had the crowd doing exactly what he wanted. It was amazing to watch and I knew i wanted to do the same thing.
Having a specific "sound" is important in the EDM world. What would you describe your sound as?
Having a specific sound is definitely important. We have a deep seeded love for dubstep, so we try to implement and mix it into newer genres as much as we can. Our main focus is producing bass house tracks with heavy dubstep influences.
If you could play a b2b set with any artist, who would it be and why?
Ellis – If I could play a back to back set with anyone, it would be SKISM. His technical skill absolutely blows my mind during his live sets, and I'm a huge fan of all music released by his label, NEVER SAY DIE!
Mike – Probably Skrillex or Andy C. Both seem to really enjoy themselves on stage and put out a great vibe, and obviously amazing music.
Do you have a favorite event that you've been able to play?
A favorite event that we've played would be the Phoenix stop of the Neon World Tour. It was the debut show for YOKAII and an unforgettable experience.
What about the Electronic Music Scene specifically speaks to you?
The main aspect of the EDM scene that speaks to me us is the concept of universality. Music does not have language barriers, it has a different value to everyone, and it makes people move. These qualities motivate us to produce and perform music for anyone who enjoys it in the same ways we do.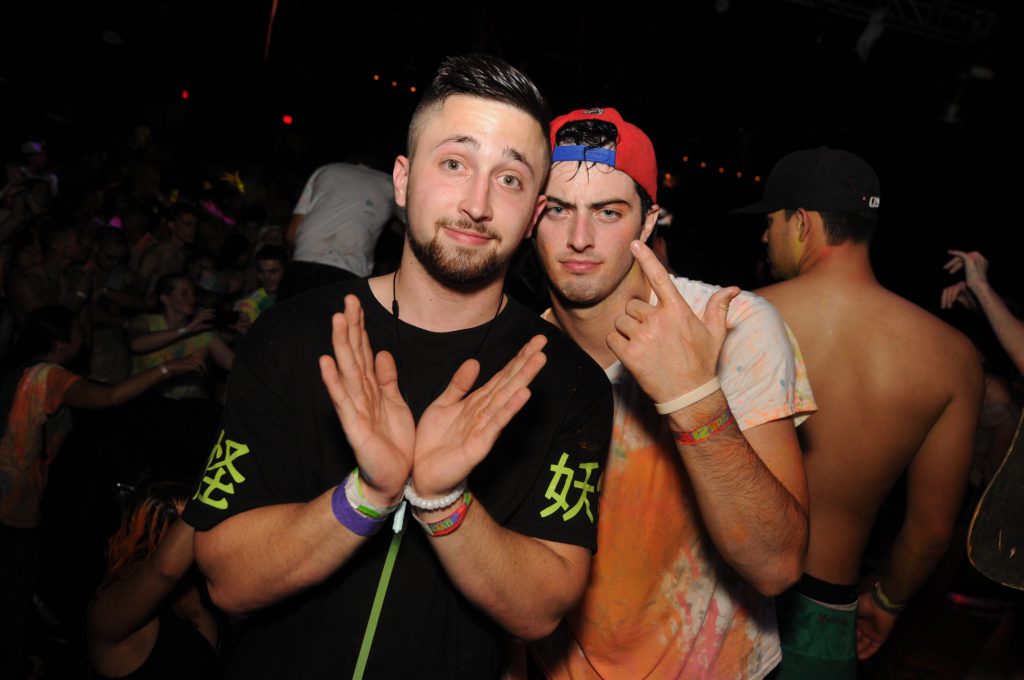 If you could pick 3 artists to listen to for the rest of your life, who would they be and why?
Ellis – Kill the Noise or Excision. I feel that both produce songs with a great deal of diversity, so I'd never get tired of it.
Mike – Almost impossible to answer. Anyone from Nero, Deftones to Radiohead maybe, wouldn't want to limit to just EDM
Which artist was your introduction to Electronic Music?
Ellis – Bassnectar and Excision were the two main artists who got me into the EDM scene years and years back. They continue to heavily influence my music to this day.
Mike – My first rave I remember listening to an artist by the name of Kimball Collins that hypnotized me. At that rave i felt at home.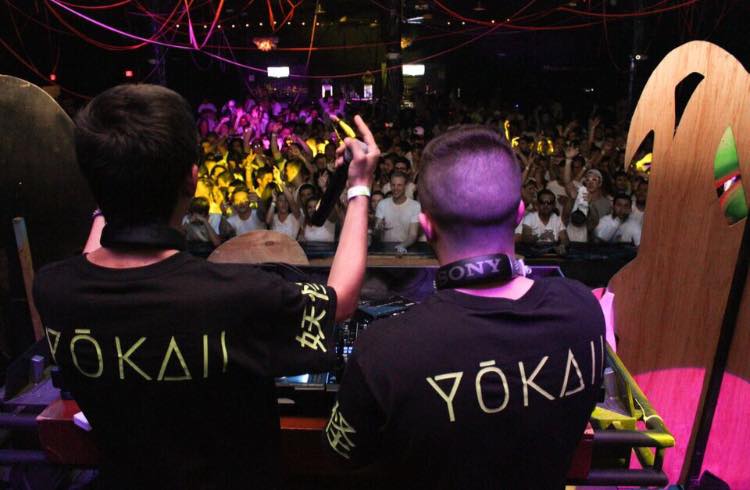 What is your favorite event that you have attended?
Ellis – My favorite event that I have ever attended would have to be Beyond Wonderland 2015. The atmosphere amongst the people and the way Insomniac tactfully throws shows is amazing.
Mike – Probably Coachella when Daft Punk played in that pyramid and rocked everyone's world. Best set ever.
What is your favorite ice cream?
Ellis – My favorite ice cream is vanilla with sour gummy worms mixed in, as weird as that sounds.
Mike – Rocky Road!
---
Follow YOKAII on Social Media:
Facebook | Twitter | Instagram | SoundCloud